You are currently browsing the tag archive for the 'Executive' tag.
Professor Rajiva Wijesinha, son of late Sam Wijesinha, Former Parliamentary Secretary General is a member of the Liberal Party of Sri Lanka. In June 2007 President Mahinda Rajapakse appointed him Secretary-General of the Sri Lankan Government Secretariat for Co-ordinating the Peace Process, and in June 2008 he became the Secretary to the Ministry of Disaster Management and Human Rights. In February 2010 he resigned from the Ministry and the University, and became a member of Parliament on the National List of the UPFA following which he was appointed a member of Parliament. In an interview with the Daily Mirror, Professor Wijesinha speaks about the lack of control among ruling party leaders, the loopholes in the educational system and the civil service in Sri Lanka.
Q. Describe your entry into politics
I have always been interested in political history and I have done a lot of political writings. In fact one of my best papers was political philosophy. Basically I have been involved with the Liberal party of Sri Lanka. Liberalism means freedom and for freedom you need several factors. When talking about an executive presidency, about having too much power, ever since the time of Montesquieu, there has been an idea of the removal of arbitrary powers. But the first thing we should all realise is that in any government the most important and in fact the most powerful is the executive. You need to check that executive; whether it is a child, a president or a prime minister from exercising arbitrary power. Also what are the instruments that will control the arbitrary power of the ruler on behalf of the people?
Montesquieu suggested two institutions which needed to be powerful; the Parliament, whose role was to pass the laws and money and oversee the proper spending of that money-which was why the budget was such an important occasion in our lives. The other is the Judiciary, who should independently administer the law. Another extremely powerful institution that plays a role on behalf of the people is the media.  Another element is the public service. Increasingly the concept developed around an independent public service with no servants for a king or a minister.
The need for a free economy should be addressed. However, I am delighted by the fact that statism changed its phase after JR's open economy was established. At that time I was writing for my PhD and by the time I got back I found him to be rather authoritative and I was horrified by the type of things he did.
Q. What was the concept of the Liberal Party?
We were the first people to say, "control the power of the executive". Before the 17th Amendment, the President appointed anybody he wanted for anything. We were the ones who said that on a political philosophy it was totally unacceptable. We pooled in a lot of ideas then, which are now universally accepted. Chanaka Amaratunge had a deep knowledge about the constitutions all over the world. We said that the election system was mad and proposed for a mixed system. We said a lot of things and gradually people came to accept them.
Q. What do you think of this newly emerging 'defection-culture' and the political scenario as of late?
I think the country is pleased.  In my opinion, every individual who crossed over to the Opposition had a strong identity. I think Maithripala Sirisena is a very capable person, yet the cross-over by Tissa Attanayake is quite ineffective. The opposition need not be sorry that he is gone.
Q. Do you regret your transition from being an academic to a politician?
No. I have done a lot in academia and I was responsible for taking the initiative to transform university education, through the introduction of 'co-courses'. The British education system relies on a very good school education. In America, students are taught basic skills in universities and this was initiated from Harvard in the 19th Century. What they said was that as soon as you came into a university you didn't specialise, but you have to learn a little bit about science, mathematics and the like.
The Harvard by the end of the 20th Century had expanded the co-courses into 10 separate things and the students had to do a little of each. These courses included communication, inter-cultural skills, inter-personal skills and the like. When I went back, I introduced this system at the University of Sabaragamuwa. So every student had to do English and they also had to do both Sinhala and Tamil, because my Tamil and Sinhala students could not write anything. Along with these I also introduced critical thinking. At first they used to curse me for this but then later they said that this was what they got when they went for jobs. Also many of these students did not know how to use a book. For example, when asked to find the largest country in the world the whole class was busy turning pages, but of course there was a contents page. Therefore, I also introduced library skills. Since these skills were introduced, which I think are very important to any student, the University Grants Commission (UGC) has announced that they were mandatory.
In any society 80% has to go into business, technical work and you must educate people for that. You cannot educate 100% of a population. We see graduates coming unemployed and our rulers offer them jobs. The brightest minds in the country are going and sitting at the Divisional Secretariats as Samurdhi officers and when I ask them what they when I ask them what they are doing, they say 'data collection'. When asked for the purpose, they keep staring at me. So we can see that no one has been doing anything about this mismatch in education. In fact I think what I did was quite useful. Read the rest of this entry »
It is widely agreed that the Executive Presidency has too much power, and those now supporting the common candidate are pledged to reduce this. However , in doing so, they should work on basic political principles, and particularly the doctrine known as the Separation of Powers.
This involves building up the powers of other institutions of State, so that the Executive can be held in check. Such institutions include Parliament as representing the legislative power of the State, and the Judiciary which exercises judicial power. In addition, we need to strengthen the media, and also the public service. This last works for the executive, but it must work on the principle that it is the Constitution and Laws that are supreme, not the instructions of individuals exercising power at any particular period.
All those working for the common candidate must then realize that it will not be enough to go back to the Westminster system. After all we know that the government elected in 1970 and in 1977 both engaged in excesses under the Westminster system. The problem then was the idea that Parliament was supreme, and the fact that Parliament was controlled by the Executive power.
Five measures should then be implemented immediately to ensure that the Executive is subject to constitutional controls.
The first, which is clearly understood, is restriction of the arbitrary power of the President to make appointments. There should be a body to advise on these, and recent experience has shown that it should have provision for representations by the public, and should make clear the rationale for its decisions. If it is made up of elected members, who are not themselves part of the Executive, it should also have veto powers.
There should be limits on the size of the Cabinet (I would suggest 25 at most, though the number could be up to 10 more until the next election). This is essential since it will preclude the Head of the Executive controlling the Legislature by the simple mechanism of adding more and more people to the Executive branch.
The Attorney General's Department and the Legal Draughtsman's Department should be brought under the Ministry of Justice, with a proviso that the Minister of Justice should not be involved in electoral politics. In the old days he came from the Senate, but for the present a National List member would be appropriate. The Supreme Court however should not be under the Ministry of Justice, but should be administered by an independent body, with salaries and pensions and privileges not subject to the Executive.
It must be specified that Secretaries to Ministries should be appointed by the Public Service Commission, not by the Cabinet or the President.
Elections, including for Parliament and Provincial Councils and Local Government bodies, should be held at fixed intervals, not at the convenience of the Executive.
I would also suggest five measures to ensure that Parliament is strengthened. This means strengthening the powers and prerogatives of Members who are not part of the Executive.
First, the Chairs of the Finance Oversight Committees (the Public Accounts Committee and the Committee on Public Enterprises) should be Opposition members. The Executive will be required to respond in writing to the reports of these Committees, and give reasons if their recommendations are not obeyed.
There should be no more than 25 Consultative Committees. This should be in line with the number of Ministries, but if there are more during the interim period, business should be combined (ie all education matters together, or lands and agriculture and irrigation etc). There should be a limited number of members in each committee, say about 10, and no Member should belong to more than two committees. The proceedings of these committees should be minuted, and the minutes made publicly available. Ministers should not chair the Committee but should attend meetings to discuss policy and procedures. Only senior officials concerned with policy should attend these meetings.
Such Consultative Committees should deal with general policy matters and finance       and legislation, as laid down in the Standing Orders. There should be opportunities for Members to meet officials in the Ministry to deal with matters of individual concern.
The Petitions and High Post and Standing Order Committees should be chaired by Opposition members and their proceedings should be made publicly available.
All questions must be answered within a month, and Ministers not available to answer questions should explain the reasons for this in writing to the President.
The Standing Orders should promote Bills by Private Members, and there should be a Business Committee of Parliament without involvement of the Executive to schedule such initiatives as well as Adjournment Motions.
Colombo Post 27 Nov 2014 – http://www.colombopost.net/columns/op-ed/item/256-a-reform-agenda-1-reducing-the-power-of-the-executive
When I began this series, over four months ago, the title may have seemed excessive. And even my good friend Dayan Jayatilleka thought I was being unduly pessimistic about the President's pulling power when I said that the UNP would poll at least 40% in Badulla. But the results there have shown that the threat is even more serious than I had thought.
Over the next few weeks I will explore how the threat might be averted. But I suspect that that will serve no purpose, for Basil Rajapaksa, who may be the only one of the decision makers who reads what I write, would by then have dragooned the President into having an early election. He did this in 2009 when, as the President then put it to me – with a hint of contempt I think for what he deemed the amateur nature of our advice – only Gota and I told him not to have the Presidential election so soon.
That haste, to entrench not the President, whose popularity was unrivalled at the time, but his rent seeking friends and relations in power, has been the root of the evils we have suffered. Contrariwise, Mahinda Rajapaksa, if left to himself, would I think have gone ahead with the reforms he had promised. And he can still save himself, and his legacy, if he works on reforms such as those so helpfully suggested by Vasantha Senanayake, which aim at strengthening the effectiveness of the Executive, not its power. But even now, understanding that having the Presidential election soon would be unwise, the rent seekers are trying to precipitate an early Parliamentary election. They ignore the fact that Parliament has a year and a half to go, and the President more than two years, ample time for the pluralist Mahinda Rajapaksa to recreate himself, free of the baggage he has been compelled to carry.
But can he do this? Does he have the will and the ability to assert himself again? Sadly, the way in which he has allowed little things to get out of control, through a combination of indulgence and lethargy, suggests that the will is weakening, even if his abilities are still in good order. I will illustrate this in my column this week by exploring the sort of embarrassment to which he allows himself to be subjected, when he forgets that the leader of a country should not let himself get involved in trivialities or in criminal activities. Read the rest of this entry »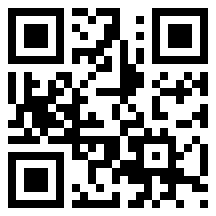 Earlier this month the Liberal Party sent some suggestions for reform to the Parliamentary Select Committee meant to recommend solutions to current national problems. They are based on a vital principle that should be followed in all discussions, namely that we should try to assuage the fears of others rather than seek to assert one's own desires. Through sensitivity to the concerns of others, one can often also ensure sensitivity to one's own concerns.
Our suggestions reaffirm the primary obligation of the State to fulfil the objectives detailed in Chapter VI of the current Constitution. Safeguarding the independence, sovereignty, unity and territorial integrity of Sri Lanka are vital and all those wishing to broadbase the decision making process should recognize that these principles should be paramount. But equally those concerned with national integrity must also appreciate the importance of decentralizing the administration and affording all possible opportunities to the People to participate at every level in national life and in government. National unity should be strengthened by promoting co-operation and mutual confidence, while discrimination and prejudice should be eliminated.
To avoid concentration of power, the doctrine of Separation of Powers should be followed. The different layers of government should be sensitive to the needs of other layers and the People they represent, and this needs to be encouraged by structures that enhance accountability. Some suggestions below need to be entrenched in the Constitution. Others are more appropriately fulfilled through legislation, but the Constitution should direct that such legislation be put in place. I should reiterate here the importance of the first suggestion, since it is little recognized that we have the only Executive Presidential system in the world in which the Executive President is tied down to a Cabinet that is hamstrung by its Parliamentary responsibilities – which means electoral concerns in the main.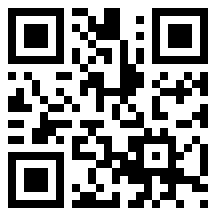 A group of young people, including a few politicians, have been working recently on suggestions for Constitutional Reform following the appointment of the Parliamentary Select Committee. The brief of that Committee is wide and, even though efforts were made to hijack it, and turn it into a vehicle to amend the 13th Amendment, the Chairman stood firm and made it clear that the terms of reference as laid down by those who proposed the Committee should stand.
I have no doubt that, despite the omission of perspectives that are more common in the country and in Parliament than extreme views on either side, there are enough persons on the PSC who will ensure that the commitments that country and the President have entered into will be upheld. However I suspect the Committee will deliberate for a very long time, and a lot of problems that it would be very simple to resolve will only get worse.
I welcome therefore what I see as a Youth Initiative, and have been impressed by the systematic way in which they are proceeding. They have used as a basic text a comparison which has been made of the three recent comprehensive proposals for Constitutional Reform that have been published. The first of these – as usual, I am tempted to say – was that of the Liberal Party, and this was followed this year by the proposals of the UNP as also those of a group led by the Rev Omalpe Sobitha.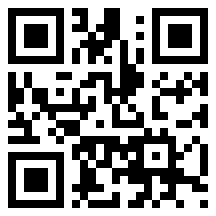 Transparency International recently held a workshop on how Parliamentarians could contribute to reducing corruption. Though it was mainly opposition members who attended, government too was represented, in the form of Rev Athureliya Rathana of the JHU, as well as Thilanga Sumathipala, Vidura Wickramanayake and Manusha Nanayakkara, apart from myself.
Much discussion centred around the oversight role of Parliament, following an informative introduction by former Auditor General Mayadunne. He noted that Parliamentary questions should be an important tool of ensuring financial probity, while there were several forms of Committees that could also do much to reduce corruption. Unfortunately, as almost all speakers noted, questions have little impact, since there are innumerable delays in answering most questions of consequence – while even more seriously, the Committee system in Parliament has almost completely collapsed.
We tried to correct the former problem in what proved the abortive attempt by the Committee on Standing Orders to amend them. With the full approval of the Speaker, we planned to introduce a provision that made prompt answers to questions mandatory, with a requirement that the Speaker call on the head of the Executive for remedial action if there were delays. Unfortunately this, like all our other suggestions, fell by the wayside when the Consultant Parliament had hired behaved foolishly, and drew an equally excessive reaction from a member.
The manner in which our Executive is constituted ensures that administrative or professional capacity are not taken seriously when portfolios are allocated. Of course many Members of Parliament have skills that will allow them to contribute to formulating policy and making decisions, but that is not a prerequisite. Given too the need to continue in Parliament by ensuring popularity in their electorates, Ministers naturally see their constituency responsibilities as more important than the claims of the Ministerial responsibilities they are given.
I suppose this is a necessary part of the Westminster system, but in Britain and other countries where that system continues, there are systems to ensure that capable people with understanding of the ministries to which they are appointed can also be selected. Most countries having a Westminster style system, of allocating portfolios to Parliamentarians, have a second chamber to which proven administrators can be appointed – as with for instance Manmohan Singh or Kapil Sibal in India. In addition, on a first past the post system, competent people can be allocated safe seats, and do not have to worry unduly about electoral considerations in fulfilling their Ministerial responsibilities. And some countries such as Thailand have gone beyond this, in allowing for portfolios to also be filled by those with proven executive capacity without them having to enter Parliament.
After the recent fiasco over the delay in providing Members of Parliament with bills they were supposed to discuss and vote on, I engaged in some study of practice here and in other countries, and also referred to relevant authorities. What became clear is that Sri Lanka has in essence taken away from Parliament its power over legislation, and the neglect the Speaker diagnosed in Parliamentary officials, claiming that he would have taken firm action if he had the power to do so, is not seen by them as neglect. They see Parliamentarians simply as lobby fodder, fulfilling their functions simply by speaking and voting for or against a Bill, with no responsibilities to actually ensure that Parliament produces fit and proper legislation.
I say this because a former Secretary General of Parliament has written a book which is supposed to set out the functions of Parliament, in which the chapter on making laws completely omits the role of Parliamentarians. Indeed she even claims that Bills are usually given to Parliamentarians after what is termed the First Reading – when they are placed before Parliament. She has obviously not understood that the First Reading takes place precisely when Parliamentarians have the Bill placed before them, and to see that as a sought of afterthought is a complete denigration of the Legislature as it is constituted, by Representatives of the People.
The book in question is handed out as a sort of bible to new Parliamentarians, but I suspect no official in Parliament has actually studied it and set it against what goes on in other Parliaments. Perhaps no one there now has either the capacity or the inclination to engage in such studies, given the contumely with which J R Jayewardene treated Parliament and Parliamentarians when he imposed the current Constitution on the country, and also its several amendments, which subverted any possible principles the Constitution may have contained.
I wrote last week about Parliamentary Consultative Committees and the role they should play with regard to legislation. But there is more that they should do, in helping the Executive develop policies and monitor their implementation.
The hopelessness however of expecting them to fulfil these tasks came home to me when, the morning after I got back, I received notice of a meeting of the Consultative Committee on Education, and was rung up also by the Secretary to the Committee Office, urging me to attend. It is possible she does this for all members, but I doubt it, because she mentioned again that no one else on the Committee had commented on the proposals for Education Reform that have been discussed in a Special Parliamentary Committee for over two years now.
They had not commented a few months back when a penultimate draft had been circulated, and they have not commented now, when a final draft has been sent out to all of us for comment. I will continue to hope, as I think she does, that something from someone else will come in before the 15th of January, which is the deadline, but I doubt it.
One of the problems is the manner in which the Committees are constituted. The copy of the Standing Orders distributed to MPs when Parliament was convened in 2010 was printed in 1993, and notes that Committees should have not more than 12 members. This has now been changed and all Committees now have 21 members. The Standing Orders I have say that 'No Member shall serve in more than one Consultative Committee unless the Selection Committee decides to the contrary', but either the Selection Committee has made several decisions to the contrary or else the Standing Order has been changed. I am supposed to serve on 7 Consultative Committees, including the Committee on Civil Aviation, about which I have no ideas at all.
I don't think the Selection Committee has been at all serious in constituting Consultative Committees, but in mitigation I should add that it would be impossible for the Committee to be serious about this job, given that it has to allocate 21 members to each of 60 odd Committees. What would be much more sensible is to ask MPs to apply to Ministers for membership of their Committees, and for Ministers to propose a small Committee of the truly committed who could meet on a regular basis to discuss issues in an informed manner. For meaningful discussion the Committee should have not more than ten members. Read the rest of this entry »
Text of lecture at a workshop at the Kotelawala Defence University – January 20th 2013
In the first section of this talk I spoke about the confusion in Sri Lanka between the Executive and the Legislature. Flowing from a system in which expansion of the Executive is seen as the easiest way of ensuring a Parliamentary majority, we have overlapping Ministries. We have however failed to institutionalize systems of coordination, both within the executive branch and also within Parliament which is supposed to exercise oversight and contribute to policy formulation.
We have also failed to promote coordination of activities between the different levels of government, or between different branches at the same level. As it is, we have a very confusing Constitution that entrusts several responsibilities to Provincial administrations but then gives authority also to the Central government. This is because we have what is termed a Concurrent List, which is nothing but concurrent because in the event of disagreement the will of the Central government prevails; and dual responsibilities at provincial and local level. It is also because the Centre is given responsibility for National Policy on all subjects, but we have failed to conceptualize this clearly and to spell it out in legislation.
I have become more acutely aware of the problem in my role as Convenor of the Task Force meant to expedite implementation of the National Human Rights Action Plan. It is important to make policy changes in accordance with the plan, but ensuring acceptance of these and relevant action at all levels will not be easy. In particular, while we should not duplicate action, and should leave this to local agencies which are best equipped to cover all geographical areas, we must ensure monitoring, and that is best done through a Central agency to ensure uniformity. However our legal officials have still not entrenched a system of legislation that makes clear the primacy of National Policy and the obligation of the Central government to ensure its implementation, while leaving implementation to other levels of government. I should add that they have also completely failed to ensure conformity with the 13th amendment in much legislation that has entered the statute books in the last two decades, while this has also been ignored in various administrative decisions taken by Central government.
The problem is compounded by the fact that the Province, while it should remain the unit that exercises responsibility for both regulations with regard to devolved subjects and for executive action in those areas, is too large for the consultation and accountability that make devolution meaningful. We should therefore be building up local government institutions, but at present these are not given sufficient authority, while they suffer staff shortages that prevent effective action in many vital areas.
To illustrate the confusion we suffer from, let me consider the care of children, which I have been much concerned with recently. Fortunately we now have a Secretary at the Ministry who can conceptualize coherently, and who understands the problems and is also capable of developing systems of coordination which will enhance the services on offer. But whether he can cut through the accumulation of entities in the field is a question.
Read the rest of this entry »