You are currently browsing the monthly archive for March 2014.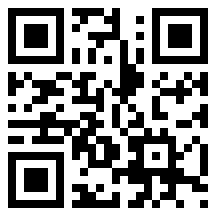 On August 24th the Secretary to the Ministry of Child Development and Women's Affairs held a consultation on children's issues which brought together the various agencies working on the subject in his Ministry, together with representatives of the Ministry of Justice and the Attorney General's Department and the police, as well as some Non-Governmental Organizations that have contributed significantly to the promotion of the Rights and the Welfare of Children.
The purpose was better coordination, and the meeting followed on a request the Secretary had sent to his counterpart in Public Administration, requesting that he ask Divisional Secretaries to set up a Unit in each Division for Women's and Children's Affairs to ensure more coherent action. He noted there the various officials dedicated to this purpose, which include Women Development Officers, Child Rights Protection Officers, and Early Childhood Development Officers responsible to his Ministry. Others concerned with the issue include officials of the National Child Protection Authority, also under his Ministry, and Probation Officers who function under Provincial Ministries. The Unit would also need the close cooperation of officers from the Women and Children's Desks that the Police have now established nationwide, effectively as far as the North is concerned, though I cannot speak for other areas.
One of the decisions made at the Consultation was that clear job descriptions should be drawn up for all these officials, to ensure comprehensive coverage of all areas whilst avoiding overlaps. At the same time it was noted that ensuring comprehensive coverage at all levels would require a division of responsibilities on a geographical basis, with one officer monitoring activities in a particular area and reporting on these to colleagues.
Email interview with Dushiyanthini – Journalist~Photojournalist~Blogger – for Al Jazeera
What is your stand on the US sponsored resolution?
This is  a resolution completely at odds with the traditions of the Human Rights Council, in that it is country specific with regard to matters that do not generally come within the purview of such resolutions. It is a cunning piece of work in that it conflates serious issues, such as war crimes on a scale that never occurred, and for which there is no evidence, with aberrations that are minimal in comparison with those that occur in other countries, including those which initiated the resolution.
That having been said, the fact that we are facing such a resolution is largely the fault of the ostriches who have been in charge of international relations as well as domestic policy in the targeted areas. For four years we ignored the UN procedures which are designed to help countries with regard to the noted aberrations, in the fields for instance of religion and prisons. We failed utterly to deal with unfair allegations when they first came out, and engaged in bluster rather than careful attention to evidence, involving the ICRC and those UN agencies that helped us during the conflict. The Ministries of External Affairs and Defence totally ignored my suggestions of clarification and coordination, even though, given the positions I occupied during the conflict, and my excellent relations with ICRC and the UN in recent years, I knew more about the facts than anyone else.
But, as the President has said with regard to at least one of his chief advisors, in a description that fits all Seven Dwarfs who dominate policy and practice now, the dominant feature is a determination to clutch everything to himself. Tragic!
How do you see the reconciliation process upto now?
Unfortunately there has been no focus on Reconciliation. Rather like the capitalism that has failed – as opposed to Liberalism which affirms the primacy of the private sector in economic activity but demands intervention by the state to promote equity and equal opportunities – the simplistic souls who were in charge of executive action that should have promoted reconciliation thought reconciliation would come of itself if enough cement were poured into the area. There was far too little attention to Human Resources Development, and no concern at all with consultation, despite the commitments of the Mahinda Chintanaya, which has been ignored by the Seven Dwarfs.
Similarly, discussions with the TNA were sabotaged by those who run the Ministry of External Affairs, and they did not pursue the positive responses of the TNA to three of the matters I initiated – before they stopped giving me notice of meetings, or indeed of boycotts, so that I was waiting with the TNA (a fact Mr Sambandhan conveniently ignores, so that he can insinuate blame to the President, though he knows full well who was responsible).
For Reconciliation to proceed, you need a dedicated Ministry, with the lady who is in charge of the implementation of LLRC recommendations as its Secretary. It is a pity that I was not put in charge four years ago, but of course it is too late for that now given my refusal to vote for the impeachment last year. But even though no one else has the experience and understanding, I can think of several others – from what I consider the decent, moderate SLFP, as opposed to the turncoats who now surround the President – who could inspire trust. Or else the President should take the responsibility himself, with Mrs Wijayathilaka as his Secretary. Incidentally, I am currently with a former ICRC official who told me a year ago how impressed he was with her, because for the first time he heard language from a Sri Lankan official that had been missing. The UN response to her was similar, but it is noteworthy that, until I introduced them to her, those who insist on hugging things to themselves did not publicize her new role.
How do you see the recent global criticism on Sri Lanka's human rights violations, and its rights record?
I see it as both hypocritical and Machiavellian, since it is obviously designed to promote international, for which read Western, interference in Sri Lanka. Unfortunately our blunderbusses think that hitting out at everyone with regard to past excesses will excuse us. But what we should be doing is pointing out to other countries the possible damage to them, in the future of such selective criticism, which is also geared towards splitting up countries into bite sized chunks. 
I have recently been in both Ethiopia and the Sudan, which suffered such splits, and the current state of both Eritrea and South Sudan is appalling, while they continue irritants to the countries from which they were formed. Obviously both India and China will be targets for such splitting if they seem threats in the future.
But while we must defend ourselves internationally, we must also take remedial action where there are problems. The skill of the resolution lies in the fact that many of the current problems it identifies are real ones, even though they would normally not be in resolutions before the Council. We must acknowledge the seriousness of those problems, for instance the attacks on religious places of worship, given that they seem to have state patronage, and ensure swift police action when such violence occurs. It is simply not good enough to be told, as I was by a great fan of the Secretary of Defence about his involvement with the BBS, that without that they would be worse. He should have stopped them being bad, since history teaches us that they will only get worse if unchecked. 
It would be profoundly ironic if such blindness leads to continuing unfair criticism of Sri Lanka and its armed forces which did such a great job, and with greater commitment to decency than many armies fighting terrorism. But efforts to excuse the inexcusable, including those responsible for the few aberrations the LLRC highlighted, will lead to betrayal of the vast decent majority. That is why, for the sake of Sri Lanka and its citizens, not because of external resolutions, we must do better on Human Rights. Sadly, and ironically, given the superb initiatives of the Rajapaksa goverment until 2009, now as with the Jayewardene government, we seem to do too little too late always, and always under  external pressure.
Ceylon Today 28 March 2014 – http://www.ceylontoday.lk/89-60055-news-detail-rajiva-wijesinha-tells-aljazeera-intl-criticism-of-sri-lanka-hypocritical-machiavellian.html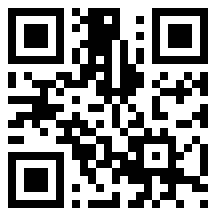 In the few weeks he has been in office, the new Secretary to the Ministry of Child Development and Women's Empowerment has shown himself as concerned as his predecessor to promote the rights as well as the interests of those entrusted to the care of his Ministry. He is also concerned with the wider dimensions of his responsibilities, as was seen when he decided to institute a campaign to ensure Sufficient Leisure for Children.
This was based on a focus area in the National Human Rights Action Plan which we had not concentrated on in discussions of the Task Force, concentrating instead on what seemed more vital issues such as the prevention of abuse. But the Secretary is of course quite right to look at all aspects, and in particular to worry about the 'holistic development of children' which is now adversely affected because of educational overload.
I am not certain however about one point in the directive he sent to senior officials of the Ministry to prepare 'an enabling environment for children to enjoy leisure'. Amongst areas in which he sees overload are extra-curricular activities. My recent investigation during Divisional Secretariat Reconciliation Committee meetings of what goes on in schools in the regions suggests however that the real problem is the lack of extra-curricular activities.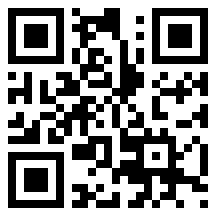 I have been deeply upset in recent months, at meetings of Divisional Secretariat Reconciliation Committee meetings in the North, at the continuing failure to address the problem of teacher shortages in key subjects. While there is heartening appreciation of the rebuilding of schools, at much better levels than ever before, I am constantly told that there are insufficient teachers for English and Maths and Science. Of course I know this is a problem elsewhere in the country too, but that is no excuse. Given that it is those in rural communities who suffer most, I can only hope that those concerned with basic rights will at some stage institute legal action to ensure equity in education, and force government to look at alternative systems of teacher training and teacher supply, instead of sticking with the statist centralized model that has so signally failed for so long.
Significantly, I am rarely told about shortages of teachers for computing, but this does not mean that they are available. This was brought home to me graphically when I was discussing plans for use of some of my decentralized budget for education in Rideegama in Kurunagala. While I have over the last few years used part of the budget in the North, for entrepreneurship training for former combatants and this year for Vocational Training in Mullaitivu, and the rest in Ratnapura, where we concentrated on school education and English, I thought I should also do more further afield, given that the Liberal Party has a couple of Pradeshiya Sabha members in Rideegama.
I had wanted to do English classes, and these will now be conducted in three GN divisions, through the Sabaragamuwa English Language Teaching Department, which had done the teacher training in Sabaragamuwa. But to my surprise I was also asked for computer training, in particular for Ordinary Level students, since there are hardly any computer teachers in the schools in the area.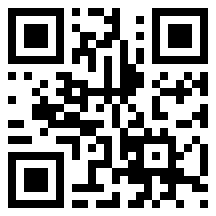 The note that Save the Children kindly prepared for me on Children's Clubs also noted the Objectives of the National Children's Council, viz
To promote the discipline, protection, development and participation of Sri Lankan children
To ensure that Sri Lankan children are equipped with creative skills and would shoulder the national development.
To create a patriotic, morally sound, healthy and joyful generation of children.
While this may seem a catch all process, the note went on to say that 'Children representing the National Children's Council have also been consulted on various issues that affect all Sri Lankan children such as physical and humiliating punishment and violence against children both at national and international levels.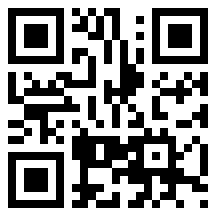 While going through the schedule of projects implemented by Non-Governmental Organizations in the north, in terms of the task I was given of coordinating assistance to make it more effective, I found a number of different projects to establish Children's Clubs, with a sum of Rs 1000 granted for each Club. I was surprised by this, and even more surprised when I found that the Divisional Secretaries concerned had no idea about these allocations.
However, following a helpful report I received from the Divisional Secretary of the Vavuniya Town Division, I asked others too for records of Children's Clubs in their areas, and found that a number had been set up. I also found errorneous my initial assumption that the projects were not very coherent, and could not serve any great purpose. I had asked Save the Children, which had been instrumental in developing one Project to establish Children's Clubs, for details, and received a very clear exposition of the initiative. While clearly there needed to be better liaison with the Divisional Secretaries, this had in fact been envisaged in the Project, as was clear in the note Save the Children submitted on the subject, making clear how important the concept was.
Most of what follows is taken from that note, which Save the Children, which had been the international NGO Representative on the Civil Society Partners for Reconciliation that has been meeting in my office over the last year, kindly supplied at my request. It was entitled Children as Agents for Change which indicates the importance of providing space for children to enjoy themselves whilst also learning to take on responsibilities and care for their own lives.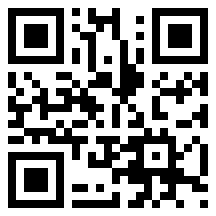 Following the consultation at which the Probation Department produced an illuminating note about Children's Homes, members of the contract group worked out suggestions to prevent what might be termed SECONDARY VICTIMISATION OF children brought before the courts. Though procedures have been laid down, they are often observed in the breach, as with the failure to specify and enforce limitations on those deemed to need care and protection.
This is unfortunately not unique in Sri Lanka for similar things happen with regard in general to those who are remanded, and in particular women arrested under the grotesquely outdated Vagrant's Ordinance. This has been noted and a few years back reports were commissioned to proceed with reforms. But not all the reports were handed in, and they seemed to have been long forgotten, when we brought the matter up at the Parliamentary Consultative Committee.
One report that had been completed, characteristically, was that of Shiranee Tilekawardene, and it made some excellent recommendations with regard to children. However, again perhaps characteristically, it has not been acted upon systematically, one excuse given being that the Ministry was waiting for all the reports to come in.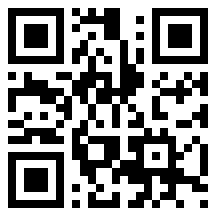 A few months back, at the suggestion of the Consortium of Humanitarian Agencies, we arranged consultations on Human Rights at the Reconciliation Office. The invitees were a number of governmental and non-governmental agencies that had significant roles or interests, and the discussions proved extremely productive.
This preparation was helpful when the Minister in charge of the Inter-Ministerial Committee on the National Human Rights Action Plan appointed me to convene the Task Force he established to expedite activity in this regard. Though we have no powers, the discussions we held have shown both the keenness of most government institution to move forward, and the need for better coordination to ensure productive action.
Meanwhile we continued with informal consultations so as to get maximum input from the non-governmental sector too. But partnership with relevant government agencies is however essential to promote both understanding and action, and I have been deeply impressed by the systematic way in which several agencies have laid out current positions and steps they are taking to improve the services available.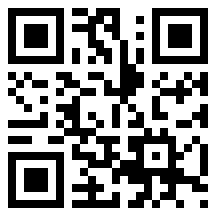 Prof. Rajiva Wijesinha, a National List MP of the ruling Party, who along with a group of government parliamentarians wrote to President Mahinda Rajapaksa warning about possible economic sanctions, said in an interview with Ceylon Today, extremists within the government ranks are 'determined to destroy country's credibility.'
He also said the External Affairs Ministry has been forced into the 'mute submission of the extremist agenda.'
Q: You were one of the six government parliamentarians, including four ministers, who sent a letter to the President regarding the forthcoming UN Human Rights Council (UNHRC) resolution. What was that letter about?
A: That letter was intended to draw attention to the dangerous situation the country was in, which we felt had not been conveyed accurately to the President.
"Mirrored Images" focuses on Sri Lankan poetry written since 1948, in Sinhala, Tamil and English
In 2007, the National Book Trust brought out "Bridging Connections", an anthology of Sri Lankan short stories edited by Rajiva Wijesinha, a member of the Sri Lankan Parliament, and a distinguished writer and academic.
Spurred by its success, they considered bringing out a companion anthology of Sri Lankan poetry. After hesitating initially, Wijesinha agreed to edit this volume as well. Launched recently in the Capital, "Mirrored Images" contains selections from English poetry as also translations from Sinhala and Tamil poetry into English. It includes works by some of the island country's most respected poets, such as Cheran, Jean Arasanayagam, Richard Zoysa, among several others.
Read the rest of this entry »