You are currently browsing the tag archive for the 'Judicial Services Commission' tag.
In the last few articles in this series, I think I should look at how and why the great hopes with which this government was elected have been shattered. I thought this essential because I have read many versions of how the 19th Amendment was passed. Many of the commentaries written in English seem largely designed to place in a bad light those who wanted amendments to the various versions put forward in various ways by government. What is forgotten now is how the Amendment was produced without consultation, in contrast to the promise in the Manifesto of the President.
Since memories are so short, I will note here some important pledges that were completely ignored by the cabal that decided to take charge of the Reform Process
1.      Saturday January 10
The new President, Maithripala Sirisena, will take his oath of office
2.      Sunday January 11
A Cabinet of not more than 25 members, including members of all political parties represented in Parliament, will be appointed with Leader of the Opposition Ranil Wickremesinghe as Prime Minister
3.      Monday January 12
In order to strengthen democracy, a National Advisory Council will be set up inclusive of representatives of parties represented in Parliament as well as Civil Society organizations.
Monday January 19
Parliament will meet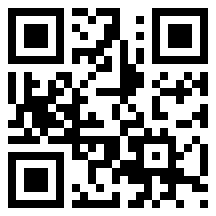 Earlier this month the Liberal Party sent some suggestions for reform to the Parliamentary Select Committee meant to recommend solutions to current national problems. They are based on a vital principle that should be followed in all discussions, namely that we should try to assuage the fears of others rather than seek to assert one's own desires. Through sensitivity to the concerns of others, one can often also ensure sensitivity to one's own concerns.
Our suggestions reaffirm the primary obligation of the State to fulfil the objectives detailed in Chapter VI of the current Constitution. Safeguarding the independence, sovereignty, unity and territorial integrity of Sri Lanka are vital and all those wishing to broadbase the decision making process should recognize that these principles should be paramount. But equally those concerned with national integrity must also appreciate the importance of decentralizing the administration and affording all possible opportunities to the People to participate at every level in national life and in government. National unity should be strengthened by promoting co-operation and mutual confidence, while discrimination and prejudice should be eliminated.
To avoid concentration of power, the doctrine of Separation of Powers should be followed. The different layers of government should be sensitive to the needs of other layers and the People they represent, and this needs to be encouraged by structures that enhance accountability. Some suggestions below need to be entrenched in the Constitution. Others are more appropriately fulfilled through legislation, but the Constitution should direct that such legislation be put in place. I should reiterate here the importance of the first suggestion, since it is little recognized that we have the only Executive Presidential system in the world in which the Executive President is tied down to a Cabinet that is hamstrung by its Parliamentary responsibilities – which means electoral concerns in the main.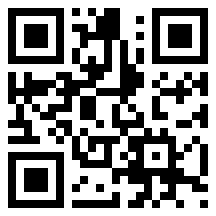 I was pleased, if astonished, to see a complimentary reference to my writings in a newspaper. I was reaching the conclusion that no one read any more, or bothered about Human Rights issues except to make political points, so this was heartening. Admittedly a positive reference by one of the editors who publishes my writings is not evidence that they might make a difference, but it may help.
The reference was the more welcome, because this week there is yet another reminder that, as Anne Ranasinghe put it, 'nothing remains but to mourn'. Nearly two years ago I asked a question in Parliament about women who suffer because of the Vagrants' Act, and it has not as yet been answered, even though it has been placed on the order paper over half a dozen times. Each time the Minister asks for more time.
A few months ago I was heartened, because I was told there was a flurry of activity in the Ministry of Justice, since they had been told they must supply the answer. But that came to nothing, and on that occasion too the matter was put off. Subsequently I met an official of the Judicial Services Commission, who informed me that the Judiciary did not keep statistics of the people it sentenced. He seemed to think that this was not their business.