You are currently browsing the monthly archive for November 2011.
I could scarcely believe it when I was told that Hillary Clinton's reaction to the death of Colonel Gaddafi was, ' We came, we saw, he died.' The statement seemed so vulgar, and at the same time so asinine in its meaningless parodying of Julius Caesar, that I could not imagine that it had actually been made by the Foreign Minister of the most powerful country in the world.
I checked then, and was told by someone I can rely on that she had indeed said. 'We came, we saw, he died….heh, heh.' He had seen this on CNN.
I was immensely saddened by this. Some months earlier I had written about what I thought was a civilized element in the lady, the awe that seemed apparent in her eyes while she was watching the killing of Osama bin Laden. That had seemed to contrast with the steely determination of the others in the room, and I had fancied that the maker of policy was at least aware of the wider moral dimensions of that particular execution.
But now it seemed morality was trumped totally by what seemed to be unashamed gloating. Of course there was a difference, in that the Americans were clearly responsible for the killing of Osama bin Laden. The lady knew this was a defining moment for American decision makers, for clearly they were behind what could be seen as cold blooded murder. But I assume the powers that be felt this was a risk that could be run, that the argument could be made that Osama was a threat to national security even if disarmed and in custody, and therefore it could be argued that the decision had been made as a form of self defence.
Mr Speaker, it gives me great pleasure to speak in support of the Budget for 2012 put forward by the Government. More than two years have passed since the conclusion of the conflict which held back the development of this country. Since then we have had a series of elections, the last of which was concluded a couple of months back. The results have shown immense satisfaction in most of the country with what government has achieved during this period, but we have also got to register that in a few places the people have indicated that we must do better.
I believe this budget makes it clear that, as far as the North of this country is concerned, as well as other places that have suffered deprivation in the past, government intends to pursue the policy of rapid infrastructural development without which we cannot promote the equitable prosperity at which we aim. For too long more distant areas were not properly connected with the rest of the country, which inhibited the connectivity, social as well as economic, that would have facilitated even development. The massive amounts dedicated to capital expenditure in select Ministries for next year makes clear our determination to enhance opportunities for all our people.
I have long had a soft corner for Charles Havilland, the local BBC Correspondent. Indeed, as Marlow said of Lord Jim, have I not stood up for him, when Sri Lankans to whom one white reporter is just like another thought the BBC and Channel 4 were identical? I have argued, quite often recently, that the BBC (though not its rather strange Sinhala Service, with its conglomeration of old fashioned leftists) tries to be objective in its coverage of Sri Lanka, without succumbing to the temptation to stereotype.
I was saddened therefore to find in a report on the verdict on the Sarath Fonseka case that the BBC referred to him as Mahinda Rajapaksa's 'Ideological soulmate'.  This was stereotyping with a vengeance, whereas the Voice of America, which I have always thought more simplistic, actually referred to Fonseka falling out with the President over differences as to political ideology.
Anyone looking at the evidence, not least that provided by Fonseka himself, in his letter of resignation, would realize that the latter was a more plausible interpretation. Fonseka referred to the President's rejection of his proposal to expand the army, and also criticized him for too swift resettlement of the displaced. To assume then that one Sri Lankan nationalist is identical with another seemed totally unworthy of the BBC.
I suppose it is a mark of how little interest there is really in Sri Lanka that no one has bothered to explore the implications of the differences between the two, and more particularly the divergence between what Fonseka was advocating for a few months after the war ended, and the position he took up later. Not only his interview with Federica Jansz (whether or not one believes him or her as to what he actually said with regard to the White Flag Case), but also the persona Patricia Butenis seemed optimistic about according to Wikileaks, suggests a 180 degree turn from the chauvinist rather than nationalist ideologue who fell out with the President.
More surprisingly, no one drew attention to the elephant in the room, which somehow never found its way into the Courthouse either, namely Sarath Fonseka's claim in Ambalangoda just a couple of months after the war ended that he had resisted instructions to accept the surrender of people carrying white flags. This was to my mind the most worrying allegation that was recorded in the State Department Report that was conveyed to us around October 2009. I suggested then that we answer that report promptly, as had very politely been requested by the Americans, and I believe we would have saved ourselves a great deal of trouble had that been done. But the panel the President appointed delayed meeting, and the report was overtaken by events, not least Sarath Fonseka's candidacy and his very different interpretation, according to Frederica, of what happened in the White Flag case. Read the rest of this entry »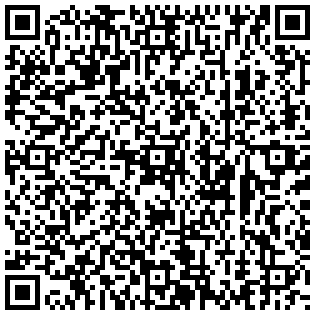 1. You are the presidential advisor on reconciliation. Can you tell me, the importance of reconciliation in post war Sri Lanka?
It is extremely important because, unless we live together in goodwill and with sympathy and understanding, tensions can develop and be exploited so that the mutual suspicions and violence of the last few decades will recur.
2. What are the programs you have launched to achieve the objective of reconciliation?
I have no executive role so cannot launch programs as required. However we have set up several committees to exchange information and make recommendations, and the commitment we have received, from local and international NGOs, leading schools, foreign diplomatic missions, government institutions with particular responsibilities for children or former combatants, has been very heartening.
We have also set up or developed several websites. The old Peace Secretariat website, www.peaceinsrilanka.org, has been revitalized, with a home page devoted to reconciliation efforts, a 'Development' section which records progress in the North, and a 'For the Record' section which refutes allegations that may derail the Reconciliation process. This includes a detailed refutation of the Darusman Report as well as 'The Road to Reconciliation' which deals with Channel 4 and other allegations. Both are available as books at International Book House, 151 A Dharmapala Mawata.
Other sites are www.reconciliationyouthforum.org which has short accounts of particular initiatives with particular reference to youth, and www.youtube.com/reconcilesrilanka which highlights positive attitudes and efforts amongst those who were victims of the conflict, whilst dealing also with disinformation abroad. My own sites, www.rajivawijesinha.wordpress.com and www.youtube.com/rajivawijesinha both continue with some relevant material.
3. Other than the government efforts, what is the role of the civil society towards achieving reconciliation?
Civil Society should develop and implement programmes within a coherent framework. This requires close liaison with government, and sometimes the absence of this is because government does not communicated effectively nor plan inclusively. On the other hand some organizations set themselves up in opposition to government and governmental initiatives, which was a destructive approach. I hope my office will be able to bring people together and make it clear that, while there may be differences of opinion, what we all have in common is much more important.
I am also trying to set up committees in the various districts to bring people together. The Governor, who is extremely efficient, along with his staff – the Northern Province website is the best provincial website in the country – has been very positive about this, and the District Secretaries, who have heaps of experience, will be able to provide ideas that can be taken forward, allowing for civil society initiatives that will contribute to the whole picture rather than happening in isolation. The work of organizations such as Diaspora Sri Lanka can provide models in this regard, but we need to monitor and produce schedules of achievements as well as of needs.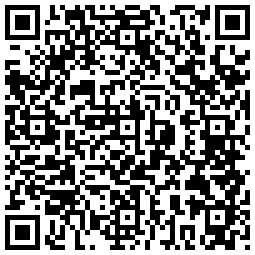 Presentation by Prof Rajiva Wijesinha
Chair, Council of Asian Liberals and Democrats
At the meeting of the Alliance of Democrats in Rome on
The Future of Democracy
11 November 2011
I was told very recently by a young liberal friend that, whenever I spoke, a frustration with Europe came through. This, he claimed, had led to everyone switching off when I spoke. I do not know if that is true, but if it is I must thank the Alliance of Democrats even more for inviting me here again, to a gathering that I have always found fruitful and pluralistic, if I might draw attention to a value we celebrated at the recent Conference of the Council of Asian Liberals and Democrats.
I suspect my unpopularity with someone who has grown up after the end of the Cold War is the stress I often lay on history. But I find that that history is often forgotten even by those with more experience. Recently, in talking about a country that a Belgian friend described as now hopeless, the Congo, where there seems little hope of either economic development or democracy, I mentioned the legacy of Belgian colonialism, a more horrifying entity than perhaps any other form of empire. He was quick to note that that was half a century ago. But when I pointed out that the heirs of empire had then perpetuated the rule of Joseph Mobutu, he granted that I had a point.
I make this point again because, as we strive to work together as partners from all over the world, to promote democracy together with economic development, we must recognize that the twinning of these is very recent as far as decision makers round the world are concerned. Communism of course had no commitment at all to democracy, but sadly it succeeded all too soon in turning the West into a, fortunately pale, shadow of itself: the contrast between democracy and authoritarianism was subsumed by the struggle between capitalism and communism and, until not very long ago, democracy was considered unnecessary by the West in comparison with securing allies against the Communist threat. And while some dictatorships did provide economic development, in South Korea and Taiwan for instance, the sad truth is that many others led their countries into penury, and nobody cared.
Closing address by Prof Rajiva Wijesinha Chairman of the Council of Asian Liberals and Democrats , at the Conference on Pluralism and Development In Asia: Issues and Prospects – 6th November 2011
First and foremost, my thanks to all those who have made this Congress one of our most memorable. First, to the Indonesian Democratic Party of Struggle, and our friends who have contributed much to CALD since they were first involved in our work, and who have done even more after they took up membership. I must also pay special tribute to Dr Rainer Adam, not only for his stewardship currently of the Regional Office of the Friedrich Naumann Stiftung that works with CALD, but also for his seminal work while he was in Indonesia to support political parties as they strove to restore democracy. I was sorry when he left India where he briefly headed the South Asia Regional Office, but our loss was Indonesia's gain, and now that of the Region, for he truly manifests the spirit of pluralism and equitable development which is essential throughout Asia.
My thanks also to the FNS representative in Manila, Jules Maaten, who has fitted in so well with our work as well as the country and the region. He has of course been helped by superb office staff in Manila. The CALD Secretariat has done a fantastic job as usual, and this is the more remarkable in that they have had a very full year, which will have encompassed 8 very significant events before it concludes. Unfortunately I cannot take credit for any of this, but as Chairman I shall certainly encourage appreciation of the fact that this has I think been CALD's most active year since its inception.
I must also thank Liberal International, and in particular its indefatigable President and its equally energetic Secretary General, for their support throughout the year, not only for the Liberal International Congress in Manila, but also for ensuring a memorable ceremony to award the Liberal International Prize for Freedom to my predecessor as Chair, Dr Chee Soon Juan. Let me also thank Neric Acosta, our Secretary General, who has been a rock of support now to three Chairs of CALD. I can and will take credit for noting, in encouraging the Singapore Democrat Party to take up the CALD Chair when its turn came, that they could appoint a Secretary General from elsewhere. Sadly, being translated to higher things now – if there be anything higher than CALD – Neric will not be available for this in the future, but we cannot, for the sake of CALD, allow the environment of the Philippines to suffer without his advice.
Presentation by Prof Rajiva Wijesinha Chair, Council of Asian Liberals and Democrats, at the first session of the Conference on Pluralism and Development In Asia: Issues and Prospects – November 5th 2011
Let me begin with the obvious. Pluralism is fun. Uniformity is not only dull, it is also destructive. We all need variety in our lives, we need different interests to keep our minds active. We need to explore new idea, and we do this best through experiencing and engaging with a range of perspectives.
But, in celebrating variety, those of us who are innately fascinated by novelty must also realize that this has its risks. Conformity provides certainty, and we need to remember that security is perhaps the most important of all emotional needs for humans, or should I say for all living beings. And familiarity inculcates security. We should not then underestimate the strength of the need to live amongst those who share language and religion and customs.
Two factors have contributed to institutionalizing this thrust towards uniformity in the construction of nation states. The first is the strength of revealed religion. This is most apparent now with regard to Islam, where the urge for conformity seems particularly invasive of individuality. But we have to remember that this is not a new phenomenon, and the great intermingling of civilizations that took place through the explorations of post-Renaissance Europe was often fuelled by a thirst to convert.
In response to a request from Dianne Silva of the Daily Mirror – Sri Lanka [express your views on the statement by David Cameron, threatening to withhold aid from countries which have anti-gay legislation. The full story can be found here http://www.bbc.co.uk/news/uk-15511081 ]
I suspect the report is an exaggerated version of what Mr Cameron had said, since I cannot believe he is so silly. Such a claim would be as gross as an Arab country refusing to give assistance to countries that banned polygamy.
I would not want to introduce polygamy in Sri Lanka, and equally I believe that legislation against homosexual activity in private is a woeful legacy from the British period that we should get rid of. However in a multicultural society there must be cultural sensitivity. Though Buddhism and Hinduism have always been enlightened about personal morality, some interpretations of what are termed the received religions (handed down from God) oppose homosexuality. Though Christianity has by and large become more enlightened, some Christians, as well as some Muslims, believe discrimination against homosexuality is a divine injunction. I think it is wrong that such beliefs should be imposed on others, but given that in many countries this was done as a result of British prejudice in the 19th century, making changes is not easy. I believe when this was tried, in the nineties, when Prof Peiris was Minister of Justice, a coalition
of extremist Christians and Muslims opposed it, and the consequence was that lesbianism, which the British had not criminalized because Queen Victoria could not conceive this was possible, was also criminalized.
Unfortunately, I was told, only Neelan Tiruchelvam spoke in favour, but with luck more, given our cultural and religious traditions before the British got here, we will end such discrimination in the future. But Britain must realize that there are some countries where feelings run high because of what is still seen as god's command. He should also realize that even in Britain prejudices run deep. For instance one of the leading lights of the Liberal Democrats, Simon Hughes, ran a nasty campaign to enter Parliament, targeting his Labour opponent Peter Tachell who was a pioneer in the Gay Rights Movement. Hughes later admitted to being homosexual himself or rather, as his admirers put it, bisexual, another exemplification of underlying prejudice.
1.       Simon Hughes launched an attack on Sri Lanka and its government in his speech intended to welcome members of  Liberal International. He did this knowing that the Liberal Party of Sri Lanka is part of that government. He also did it in knowing contravention of facts.
2.       To cite one obvious example, he implied that the ICRC  was not allowed in during the conflict in Sri Lanka. In fact the ICRC was present throughout, and I had informed him of this when we last met. He affected surprise at this, and said he would check, but clearly he failed to do so. I attach two letters, one from the ICRC, the other from the Commissioner General of Essential Services, making clear our joint efforts to help our citizens held hostage by the LTTE. An extract from a UNICEF publication makes clear what was being done to these people.
3.       Two days previously Mr Hughes had been invited to a meeting in the House of Commons at which the Sri Lankan government presented its version of what had happened. I was told that Mr Hughes had asked to attend, but he failed to turn up. I asked him why, and he said he had sent a researcher. However he added that he had not had a report from that researcher. While he may have been busy, it was utterly irresponsible to have made such categorical comments about Sri Lanka without having checked. Read the rest of this entry »
Welcome Remarks
I am delighted, on behalf of the Council of Asian Liberals and Democrats, to welcome all of you to this Conference on Pluralism and Development In Asia: Issues and Prospects. It is particularly significant that we are holding this Conference in Bali, which is an object lesson as it were in pluralism. It is a largely Hindu island in a predominatly Islamic country. Its Hinduism is eclectic and combines elements of Buddhism as well as animism.