You are currently browsing the tag archive for the 'human resources' tag.
There has been much exultation in some quarters in Sri Lanka about the conviction of Jayalalitha, but I was glad to see that at least some articles also noted the need for stringent measures in Sri Lanka too, to combat corruption. One article however missed the point, in citing as an example of what needed to be dealt with firmly the Ceylinco case.
The failure to deal with that swiftly, and provide compensation to the victims of the scam, is indeed appalling. But that failure has to do with the delays, not necessarily arising from corruption, of our judicial system. Certainly we also need measures to make our courts move and it is sad that those have been forgotten. Though it is featured in the Human Rights Action Plan, as far as I can see no one has bothered about that plan following my resignation as Convenor of the Task Force to implement its recommendations.
But that is a different issue, and what we are talking about in Jayalalitha's case is the corruption of politicians. Now this is nothing new, and it also happens all over the world. I remember the scandals in Local Government in Britain when I was a student, more recently we had the horrors of the Bush administration dishing out contracts in Iraq to agencies in which senior officials had interests.
Nearer home however aggrandizement seems to be excessive. The Jayalalitha case is about disproportionate assets, and in Sri Lanka too it is the inordinate greed of those who are plundering the state which has skewered development plans whilst also contributing to the increasing unpopularity of the government. And sadly government seems to be conniving at this corruption, given the mechanisms it has set up this year, with no transparency, to spend public money. Read the rest of this entry »
When I began this series, over four months ago, the title may have seemed excessive. And even my good friend Dayan Jayatilleka thought I was being unduly pessimistic about the President's pulling power when I said that the UNP would poll at least 40% in Badulla. But the results there have shown that the threat is even more serious than I had thought.
Over the next few weeks I will explore how the threat might be averted. But I suspect that that will serve no purpose, for Basil Rajapaksa, who may be the only one of the decision makers who reads what I write, would by then have dragooned the President into having an early election. He did this in 2009 when, as the President then put it to me – with a hint of contempt I think for what he deemed the amateur nature of our advice – only Gota and I told him not to have the Presidential election so soon.
That haste, to entrench not the President, whose popularity was unrivalled at the time, but his rent seeking friends and relations in power, has been the root of the evils we have suffered. Contrariwise, Mahinda Rajapaksa, if left to himself, would I think have gone ahead with the reforms he had promised. And he can still save himself, and his legacy, if he works on reforms such as those so helpfully suggested by Vasantha Senanayake, which aim at strengthening the effectiveness of the Executive, not its power. But even now, understanding that having the Presidential election soon would be unwise, the rent seekers are trying to precipitate an early Parliamentary election. They ignore the fact that Parliament has a year and a half to go, and the President more than two years, ample time for the pluralist Mahinda Rajapaksa to recreate himself, free of the baggage he has been compelled to carry.
But can he do this? Does he have the will and the ability to assert himself again? Sadly, the way in which he has allowed little things to get out of control, through a combination of indulgence and lethargy, suggests that the will is weakening, even if his abilities are still in good order. I will illustrate this in my column this week by exploring the sort of embarrassment to which he allows himself to be subjected, when he forgets that the leader of a country should not let himself get involved in trivialities or in criminal activities. Read the rest of this entry »
I have a great affection for General Chandrasiri, and indeed great admiration too. This began when, in 2008, he invited me to be the Chief Guest at the Future Minds Exhibition he had organized in Jaffna. The other principal invitee was to be the Bishop of Jaffna, someone else for whom I have both affection and admiration. Though he has always stood up for the rights and dignity of the Tamil people he serves, he has also spoken out against terrorism and the LTTE.
Indeed, it is a mark of his integrity that the strongest evidence against the spurious allegations made against us with regard to the first No Fire Zone comes in the letter the Bishop wrote on the day that Zone was subject to attacks. Contrary to what the Darusman report insinuates, and what an even less scrupulous report claims was our plan to corral civilians in places where the LTTE had weaponry, the Bishop said that he would ask the LTTE to refrain from transferring weapons into the No Fire Zone. Unfortunately neither the Ministry of Defence, nor the Foreign Ministry (the latter, as Dayan Jayatilleka graphically described it, now territory occupied by the MoD), have bothered to argue against the allegations on the basis of facts and evidence from independent sources.
Unfortunately the aim of General Chandrasiri in 2008, to avoid politicians, as he put it to me when asking me for the event, was countered by Douglas Devananda doggedly turning up and taking a prominent role. I could understand then why he could not be put off, but it is sad that he did not take up the idea suggested by the General's assertion of the need to develop human resources. Instead, even in the local authorities his party won, he allowed personal predilections to come to the fore, and did nothing for development. There was no thinking of the type of partnership that could have been set up, to train youngsters and start businesses, through a synergy of talents, with civilians being in charge but accepting advice and assistance from the military.
Paper presented by Prof Rajiva Wijesinha
Adviser on Reconciliation to HE the President of Sri Lanka
At an international conference on
India's North-east and Asiatic South-east: Beyond Borders
Organized by the Centre for Research in Rural and Industrial Development
At the North East University, Shillong, on June 6th and 7th 2014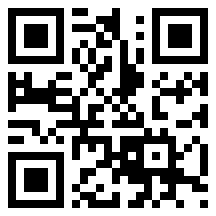 A major problem former colonies faced when gaining independence was that of identity. When composed of populations that differed from each other in various particulars, the question arose as to whether constituting a single country was justified. The problem was exacerbated by the two Western impositions after the Second World War that had done much to shape attitudes subsequently in an immensely destructive fashion. The first was the creation of a Jewish state in Palestine which institutionalized nationalisms based on identity rather than geography. Even more destructive as far as South Asia was concerned was the partition of British India, which popularized the idea that a country had to be based on homogeneity. This contributed to the othering of what was not homogeneous.
Obviously I do not mean to say that all was sweetness and light before that, for we are only too aware of conflicts based on identity through the centuries. But the idea that a country belonged to those of a particular identity, ethnic or religious or linguistic, was I believe damagingly entrenched by the Western redrawing of boundaries in areas that had not gone through the contortions that Europe had in developing the concept of the nation state. And, even more worryingly, the dominant force in the world at the time these divisive concepts became entrenched was the United States, which prided itself on being a melting pot, where different identities were subsumed in the great American dream.
This, combined with British notions of democracy, which gave supremacy to an elected Parliament, contributed I believe to the majoritarianism that has bedeviled South Asia since independence. So in both India and Sri Lanka we had efforts to impose the language of the majority on everyone else, though fortunately for you in India, this was resisted and, as far as the major languages of the country were concerned, you developed a more sensible policy.
Text of a Lecture given to the Masters Course at the Kotelawala Defence University
June 15th 2013
Ethnicity and Religion are perhaps the most obvious elements through which people distinguish themselves from each other. They are not the only ones, and sometimes elements such as caste and class become even more important in the emergence of reasons to limit association with others.
Fortunately we in Sri Lanka do not have too much experience of this, though we should constantly be aware that the phenomenon exists, and needs to be guarded against. What we do have, which keeps people apart even where there is the utmost goodwill, is barriers created by language. Sri Lanka is perhaps the only country in the world where those who have school leaving qualifications are not required to know a second language. The result is that many of our people are trapped in a monolingualism that stops them communicating, and hence associating, with others.
It was language that first led to the ethnic tensions that later erupted in terrorist activities. At the same time we should not forget that the only major crisis government faced between the communal violence of 1958 and its re-emergence 19 years later was because of caste and class resentments. The JVP insurrection of 1971 was about many youngsters who shared religion and ethnicity and language with those in power feeling that only violent revolution would resolve their problems. And though the JVP violence of the late eighties had wider political reasons, the areas in which the movement was strongest suggest continuing perceptions of caste and class discrimination.
To return to the language problems, they arose because Tamils felt that they had been reduced to second class status when Sinhala was made the only official language, through an Act that simply asserted this, without making clear how it was to be implemented in practice. That would have required explaining how those who did not know Sinhala would function, and clearly those who drafted the Act did not expect that it meant that those who did not know Sinhala would be rendered dysfunctional. But their carelessness and their callousness meant that nothing was spelled out, and the result was that an obviously unfair measure led to – and was used for the purpose of exacerbating – ethnic tensions.
The National Action Plan for the Protection and Promotion of Human Rights 2011 – 2016 ( sinhala & tamil) as well as the full series of  Sri Lanka Rights Watch are available at the Peace & Reconciliation Website.
In writing recently about the need to deploy resources more effectively, I concentrated on human resources, and the failure of government to develop a coherent policy that ensures attention at local levels to local problems. Employment is created en masse, without careful study of needs, and of the skills required to fulfil those needs.
The other side of this coin is the absence of procedures that will ensure, or at least encourage, the desired results. Administrative efficiency is not seen as necessary, and administrative and financial regulations seem designed to inhibit initiative and energy rather than promote them.
One major problem is the lack of any sense of urgency. When I was appointed Secretary to a Ministry, I was horrified at the manner in which files were piled up in the in-trays of my colleagues. When I expressed surprise, I was told that government did not require matters to be dealt with for three days. This struck me as preposterous and, when I probed further, I found that three days was supposed to be the maximum period within which responses should be sent.
This had become a minimum. I explained painstakingly that responses should be made immediately, unless there was need to seek further information, and that the guideline of three days was intended to set a limit on the time any institution should take to find information internally.
Obviously there would be instances in which further information had to be sought from other sources, but that did not mean that there should be no response till such information was received. The expectation was that a response should be sent in three days, indicating the action being taken and when a substantial answer would be forthcoming.
I was reminded of this when we had an almost hilarious exchange at the Committee On Public Enterprises, when it turned out that instructions we had issued over a year ago had not been followed. The institution concerned had written to the Treasury as requested after three months. The Treasury had then replied after another three months.