You are currently browsing the tag archive for the 'Samurdhi Officers' tag.
… and coordinate responsibilities to cover all areas, in terms of subjects and locations
Dear Mr Jayasuriya
Further to my last letter regarding guidelines you should consider laying down to promote Good Governance, I would like to suggest some practical measures to improve service to the people. As you took office I wrote to you about the work we had been doing to improve service delivery to the regions, and hoped you could have a roundtable on the excellent report prepared by Mr Asoka Gunawardena following an initiative of the Ministry of Public Administration with the support of UNDP.
I was disappointed to hear from you that you had discovered that District and Divisional Secretariats had been combined with the Ministry of Fisheries, but I believe you can still lay down guidelines for Good Governance, to be followed by public administrators working for that Ministry, in addition to others. In the long term, you must work towards greater coherence in the allocation of departments to Ministries, which was a pledge in the Presidential manifesto.
In fact I was told that Mr Shiral Lakthilaka, Coordinating Secretary to the President, had replied when questioned about this at a recent seminar, that they had initially had a more sensible arrangement, but this had been changed. You should find out who did this and why, since such interference with a pledge of His Excellency is a sad reflection on the coalition that worked so hard to promote Good Governance.
Meanwhile I hope you can work on sending the suggestions in the attached schedule in the form of a circular to public officials who need to respond to the needs of people. With regard to grass roots consultation the recording officer could perhaps be the Samurdhi officer allocated to every GN Division, so I will copy this letter to the Hon Sajith Premadasa, who I know is also very concerned about an efficient and effective public service.
I should note that the 3rd suggestion took off from the Women and Children's Units set up under the last government. Since the functions have been divided up, I have no idea whether those units are functioning. There should be no problem because they were coordinating mechanism, but given the difficulties of adapting when responsibilities are not clear, perhaps you will need to look into the situation and ensure that work continues. In the long term, again you need more scientific distribution of departments. I would suggest going back to one Ministry of Social Services, with departments for Women, Children, etc. There could be Deputy Ministers for these subjects, with specific responsibilities, though these should not be under the Prime Minister.
I can if you wish send you the text of the formal acknowledgments I have prepared for anyone who writes to a Ministry, together with the text of the letter I use to forward any query to the relevant official. I mention there that I expect the response to be sent in a week, and I tell the original correspondent to contact me if they have not got a reply within two weeks.
The point is that public servants must serve the people. This does not mean acceding to all requests, since decisions must be made in terms of the regulations as they exist (though interpreted with sympathy). But government cannot keep people waiting in suspense and anguish, and must ensure that responses are swift and clear and reasons for the decision are given.
Yours sincerely
Rajiva Wijesinha
CC. Hon Sajith Premadasa
Schedule
Consultation mechanisms should formally be set up at Grama Niladhari level, chaired by the GN but with clear responsibility for another official to maintain records and minutes and ensure follow up.
The minutes of Grama Niladhari Level meetings, with decisions / action points noted, should be shared with the next level up of government. Responses must be conveyed to participants at GN level, along with the minutes, at the subsequent meeting
At Divisional Secretariat level, there should be coordination mechanisms for groups of subjects, such as Social Services and Women and Children, Education and Training, Agriculture and Irrigation, Forests and Wild Life, Health and Nutrition. Officials should work as a team, and ensure attention to all GN Divisions. Individuals can be given responsibility for particular GN Divisions, with the coordinating committee at DS level looking into all issues and providing feedback.
There should be regular consultative meetings of department heads at Divisional level, chaired by the Divisional Secretary. To facilitate this, all government departments should treat the Division as the basic unit of administration. This will require restructuring of a few Departments, ie Education and the Police. This has been pledged in the manifesto of the President, and making the necessary structural changes will be simple, and can be swift if there is sufficient will.
Regular discussions between the Divisional Secretary and the elected head of the Local Government Unit are necessary. Ideally the proposed Local Government Act will lay down specific responsibilities so overlap of responsibilities will be minimal, but coordination and agreement on priorities is essential. Making the Divisional Secretariat and the Local Government Unit (or Units) coterminous will facilitate coordination.
All government officials must understand the need to respond promptly to requests from the people. They must also ensure that records are kept. Telephone commitments should be kept to a minimum, since these can be forgotten. Officers who delegate tasks must ensure that these are performed promptly.
Island 27 Feb  2015 – http://www.island.lk/index.php?page_cat=article-details&page=article-details&code_title=120378
Professor Rajiva Wijesinha, son of late Sam Wijesinha, Former Parliamentary Secretary General is a member of the Liberal Party of Sri Lanka. In June 2007 President Mahinda Rajapakse appointed him Secretary-General of the Sri Lankan Government Secretariat for Co-ordinating the Peace Process, and in June 2008 he became the Secretary to the Ministry of Disaster Management and Human Rights. In February 2010 he resigned from the Ministry and the University, and became a member of Parliament on the National List of the UPFA following which he was appointed a member of Parliament. In an interview with the Daily Mirror, Professor Wijesinha speaks about the lack of control among ruling party leaders, the loopholes in the educational system and the civil service in Sri Lanka.
Q. Describe your entry into politics
I have always been interested in political history and I have done a lot of political writings. In fact one of my best papers was political philosophy. Basically I have been involved with the Liberal party of Sri Lanka. Liberalism means freedom and for freedom you need several factors. When talking about an executive presidency, about having too much power, ever since the time of Montesquieu, there has been an idea of the removal of arbitrary powers. But the first thing we should all realise is that in any government the most important and in fact the most powerful is the executive. You need to check that executive; whether it is a child, a president or a prime minister from exercising arbitrary power. Also what are the instruments that will control the arbitrary power of the ruler on behalf of the people?
Montesquieu suggested two institutions which needed to be powerful; the Parliament, whose role was to pass the laws and money and oversee the proper spending of that money-which was why the budget was such an important occasion in our lives. The other is the Judiciary, who should independently administer the law. Another extremely powerful institution that plays a role on behalf of the people is the media.  Another element is the public service. Increasingly the concept developed around an independent public service with no servants for a king or a minister.
The need for a free economy should be addressed. However, I am delighted by the fact that statism changed its phase after JR's open economy was established. At that time I was writing for my PhD and by the time I got back I found him to be rather authoritative and I was horrified by the type of things he did.
Q. What was the concept of the Liberal Party?
We were the first people to say, "control the power of the executive". Before the 17th Amendment, the President appointed anybody he wanted for anything. We were the ones who said that on a political philosophy it was totally unacceptable. We pooled in a lot of ideas then, which are now universally accepted. Chanaka Amaratunge had a deep knowledge about the constitutions all over the world. We said that the election system was mad and proposed for a mixed system. We said a lot of things and gradually people came to accept them.
Q. What do you think of this newly emerging 'defection-culture' and the political scenario as of late?
I think the country is pleased.  In my opinion, every individual who crossed over to the Opposition had a strong identity. I think Maithripala Sirisena is a very capable person, yet the cross-over by Tissa Attanayake is quite ineffective. The opposition need not be sorry that he is gone.
Q. Do you regret your transition from being an academic to a politician?
No. I have done a lot in academia and I was responsible for taking the initiative to transform university education, through the introduction of 'co-courses'. The British education system relies on a very good school education. In America, students are taught basic skills in universities and this was initiated from Harvard in the 19th Century. What they said was that as soon as you came into a university you didn't specialise, but you have to learn a little bit about science, mathematics and the like.
The Harvard by the end of the 20th Century had expanded the co-courses into 10 separate things and the students had to do a little of each. These courses included communication, inter-cultural skills, inter-personal skills and the like. When I went back, I introduced this system at the University of Sabaragamuwa. So every student had to do English and they also had to do both Sinhala and Tamil, because my Tamil and Sinhala students could not write anything. Along with these I also introduced critical thinking. At first they used to curse me for this but then later they said that this was what they got when they went for jobs. Also many of these students did not know how to use a book. For example, when asked to find the largest country in the world the whole class was busy turning pages, but of course there was a contents page. Therefore, I also introduced library skills. Since these skills were introduced, which I think are very important to any student, the University Grants Commission (UGC) has announced that they were mandatory.
In any society 80% has to go into business, technical work and you must educate people for that. You cannot educate 100% of a population. We see graduates coming unemployed and our rulers offer them jobs. The brightest minds in the country are going and sitting at the Divisional Secretariats as Samurdhi officers and when I ask them what they when I ask them what they are doing, they say 'data collection'. When asked for the purpose, they keep staring at me. So we can see that no one has been doing anything about this mismatch in education. In fact I think what I did was quite useful. Read the rest of this entry »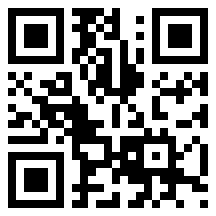 I was pleased to find last week a Divisional Secretary who had already put in place consultative mechanisms at village level. I have been suggesting these at other Secretariats, where I found an absence of systems to ensure attention to what people needed. Though some Secretaries seemed to take the ideas on board, I fear they will not be entrenched – and therefore will not be productive – unless clear instructions are issued by the Ministry.
The innovative Secretary was at Dehiattakandiya, where perhaps the difficulties he faces had led to action on the principle of necessity being the mother of invention. He has only 5 Grama Niladharis, for 13 Divisions, which in fact span 46 villages and nearly 60,000 people.
This is preposterous, and I could not understand why action had not been taken earlier to fill up the vacancies. I am assured now that an examination has been held and interviews will be conducted this month and the vacancies filled, but I was bemused that initiating the process had taken so long. However there was a good explanation, in that I gathered there had been a proposal to appoint Samurdhi officials to the post.
That would have been a mistake, since the basis on which those officials had been appointed initially was dubious, and the position of Grama Niladhari requires a certain stature. This is not always present, but I have been pleasantly surprised by the commitment of many of the GNs I have come across, in meetings now at 75 Divisional Secretariats. Were they given clear job descriptions, with a requirement of reporting in writing, I have no doubt that most of them would give excellent service to the people, and also function as the sort of early warning mechanism this country needs to avoid problems such as led to the tragedy at Weliveriya.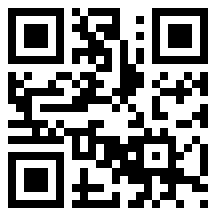 My own concerns, both with regard to aspects of Reconcilation that are not being addressed adequately, and also in terms of my responsibilities as Convenor of the Task Force to expedite implementation of the Human Rights Action Plan, were more with Protection issues. I therefore concentrated initially on these in the consultations, with Ministries and officials from the North, that the UN has kindly facilitated.
However I recognize that the vast majority of people in the North are much more concerned with livelihood issues. It is vital therefore that the initial nexus between government and the people, namely the Grama Niladhari, concentrate also on development, construing that term in the broader sense.
The Grama Niladhari then should have regular discussions with the people for whom he is responsible, so as to find out their pressing needs, and then put these forward to the relevant authorities. In the North I am regularly asked about roads and transport, about electricity and water supply, about irrigation and the marketing and storage of produce. The more perceptive members of Rural Development Societies also raise issues of credit and better training.