You are currently browsing the tag archive for the 'Kapil Sibal' tag.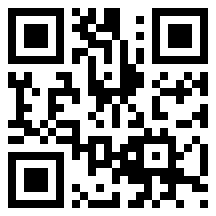 As I have noted, the Vasantha Senanayake proposals that have been sent to the Parliamentary Select Committee are to form the basis of the discussions the Marga Institute is facilitating to promote consensus. The most innovative of the ideas put forward in the memorandum submitted to Parliament is the suggestion that we accept the logic of the Executive Presidential system, and therefore bring the Cabinet in line with the executive system in other countries which have Executive Presidents – the United States and Russia and France and the Philippines, to name but a few.
On a proper Executive Presidential system, unlike the hybrid perversion J R Jayewardene introduced, those put in charge of the different branches of the executive come from outside Parliament. If they are in the legislature, they have to resign their Parliamentary positions, as Hilary Clinton and John Kerry did. Even when the President has a Prime Minister whose tenure depends on the confidence of Parliament, when that Prime Minister has won election and established a majority, he gives up his seat to take up an executive position. And as we saw with Vladimir Putin in Russia, someone who had been elected to Parliament and thereby been chosen as Prime Minister, can easily, and with greater effectiveness, be replaced by a technocrat.
Characteristically, Dayan Jayatilleke opposed the suggestion on the grounds that it would lead to the President filling the executive with his own relations. This was yet another example of an otherwise very distinguished analyst allowing ad hominem arguments to influence his judgment. I should add that his position also fails to take into account the fact that any relations who aspire to executive office will have no difficulty in getting elected, as both our Parliament and many Provincial Councils exemplify. The problem then is that even the very able start making getting re-elected their priority, whereas if Ministers concentrated only on making a success of the areas for which they are responsible, we would have decisions and actions that focus on results rather than popularity.
The manner in which our Executive is constituted ensures that administrative or professional capacity are not taken seriously when portfolios are allocated. Of course many Members of Parliament have skills that will allow them to contribute to formulating policy and making decisions, but that is not a prerequisite. Given too the need to continue in Parliament by ensuring popularity in their electorates, Ministers naturally see their constituency responsibilities as more important than the claims of the Ministerial responsibilities they are given.
I suppose this is a necessary part of the Westminster system, but in Britain and other countries where that system continues, there are systems to ensure that capable people with understanding of the ministries to which they are appointed can also be selected. Most countries having a Westminster style system, of allocating portfolios to Parliamentarians, have a second chamber to which proven administrators can be appointed – as with for instance Manmohan Singh or Kapil Sibal in India. In addition, on a first past the post system, competent people can be allocated safe seats, and do not have to worry unduly about electoral considerations in fulfilling their Ministerial responsibilities. And some countries such as Thailand have gone beyond this, in allowing for portfolios to also be filled by those with proven executive capacity without them having to enter Parliament.