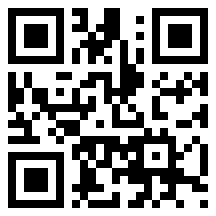 Transparency International recently held a workshop on how Parliamentarians could contribute to reducing corruption. Though it was mainly opposition members who attended, government too was represented, in the form of Rev Athureliya Rathana of the JHU, as well as Thilanga Sumathipala, Vidura Wickramanayake and Manusha Nanayakkara, apart from myself.
Much discussion centred around the oversight role of Parliament, following an informative introduction by former Auditor General Mayadunne. He noted that Parliamentary questions should be an important tool of ensuring financial probity, while there were several forms of Committees that could also do much to reduce corruption. Unfortunately, as almost all speakers noted, questions have little impact, since there are innumerable delays in answering most questions of consequence – while even more seriously, the Committee system in Parliament has almost completely collapsed.
We tried to correct the former problem in what proved the abortive attempt by the Committee on Standing Orders to amend them. With the full approval of the Speaker, we planned to introduce a provision that made prompt answers to questions mandatory, with a requirement that the Speaker call on the head of the Executive for remedial action if there were delays. Unfortunately this, like all our other suggestions, fell by the wayside when the Consultant Parliament had hired behaved foolishly, and drew an equally excessive reaction from a member.
Given however the general lack of interest in individual questions, and the difficulties of getting specific information, questions are a less powerful tool of oversight than they used to be. And in any case, to promote structural change, it is committees where government and opposition members of Parliament work together that have a more constructive role. But these committees, despite the valiant efforts of Minister D E W Gunasekara to revive the Committee on Public Enterprises, have little or no impact.
One obvious reason for this is the complete domination of the legislature by the executive. Since the oversight function of Parliament is with regard to the executive, and since clearly nothing should or can properly supervise its own activities, it is essential for proper oversight that the executive does not control the oversight committees. However this has not been entrenched as a principle in our Standing Orders and, for the last thirty years and more, the Chairman of the Public Accounts Committee as well as the Chairman of COPE have usually been a government member, and often a Minister.
Most Presidential systems of course, unlike our hybrid monstrosity, make a clean break between the legislature and the executive, in that anyone made a Minister by a directly elected Executive President must resign from Parliament – John Kerry being the latest example, though in France it happens all the time, since many Ministers are chosen from amongst politicians elected to Parliament. But even in a Westminster system, where Ministers must be chosen from elected Parliamentarians (with exceptions that allow for particular talents to be used through an upper house, the Rajya Sabha in India, the House of Lords in the United Kingdom), the convention is that Ministers do not serve on such Committees.
Indeed even subject Committees in those other dispensations are chaired often by ordinary Parliamentarians who are not part of the Executive. This enhances also their legislative function, since in any Parliament bills are supposed to be discussed in Committees of those concerned with the subject before they come to Parliament. In Sri Lanka this almost never happens. On the contrary, the legislative and indeed oversight functions of those committees are completely traduced by the provision of our Standing Orders that 'the duty of a Consulative Committee shall be to inquire into and report upon such matters as are referred to it by the Chairman or by Parliament, including any Bill, proposals for legislation, supplementary or other estimates, statements of expenditure, motions, annual reports or papers.' Since little of consequence is referred to such Committees (with exceptions such as the proposed new Education Act which has been discussed for over three years with no signs of any action), naturally they have no impact on public policy.
Interestingly this government made one exception to the rule of Ministers running committees when it appointed one of the brightest new Parliamentarians to chair the Committee on Public Petitions. Within a year or so, Janaka Bandara produced an excellent report, but when I congratulated him on this, he told me he had resigned. It seemed that he was not able to get any action, and he saw no point in continuing. He was, naturally, replaced by a Deputy Minister, and I have not seen a second report.
This is no criticism of the Deputy Minister, who is one of the brighter ones I know. But given the importance of his portfolio – in addition to his having to maintain a high profile in one of the more hotly contested Districts – it is absurd to expect him to devote enough time to Public Petitions. Indeed I suspect the only reason COPE does well, apart from DEW Gunasekara's dedication, is that he is a Senior Minister with no actual responsibilities. He can thus spend more time on this responsibility, unlike his counterpart at the PAC, who is both a Senior Minister and a Junior Minister, on whom much is thrust.
Compounding the lack of time on the part of Chairmen, and the general disinclination not to come down hard on systems in which they are involved, is the fact that the majority of government members in any Committee are also part of the Executive. This is inevitable given the enormous size of the Executive, and I am delighted that one of the few matters on which all three detailed sets of proposals for Constitutional Reform (those of the Liberal Party, of Rev Sobitha's organization and of the UNP) is the need to reduce the Cabinet to 25. As became clear at the TI workshop, this is perhaps a prerequisite to reducing corruption.
Daily News 21 June 2013 – http://www.dailynews.lk/2013/06/21/fea04.asp