You are currently browsing the tag archive for the 'Committee on Public Petitions' tag.
The Standing Order Committee finally met today, and we had what seemed a very productive session. I hope we are on our way now to fulfilling one of the first commitments in the manifesto, to amend Standing Orders so as to strengthen Parliament.
Needless to say there was nobody there from the UNP. Their total neglect of Standing Orders in the last few years was I think due more to ignorance rather than a lack of principle, which is why the Prime Minister should have nominated someone with a greater grasp of political concepts. But it was still John Amaratunga who was supposed to attend, and of course he did not come.
But we had Mr Sumanthiran, who had been the other moving spirit behind the swift way in which we worked in the first few months of this Parliament, before the Speaker stopped summoning the Committee. Dinesh Gunawardena also came, which I much appreciated, because he had done his best, which no one else in the Parliamentary Business Committee did, to get the Speaker to move on the Amendments I had proposed way back in 2013. Ajith Kumara was also there, and the Deputy Speaker and the Deputy Chairman of Committees, as also the Secretary General (who has a very good grasp of political principles), along with his Deputy.
We did not reach any decision on Consultative Committees, since it seems the Prime Minister has suggested we should have something called Sectoral Committees. I am delighted that he has at last thought about something he should have been thinking of for the last 37 years, but I suppose one should be glad that at last he has realized the importance of structures that enhance the power of Parliament. I have still to see his suggestions, which have been circulated to other Party Leaders, but will be content to hope for the best and return to this area later.
Meanwhile we have reached agreement on seven other areas as to which I had proposed reforms. Many intelligent suggestions were made on the rest, and we finally agreed on the following; Read the rest of this entry »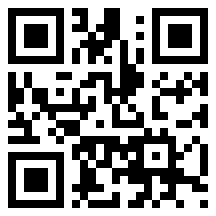 Transparency International recently held a workshop on how Parliamentarians could contribute to reducing corruption. Though it was mainly opposition members who attended, government too was represented, in the form of Rev Athureliya Rathana of the JHU, as well as Thilanga Sumathipala, Vidura Wickramanayake and Manusha Nanayakkara, apart from myself.
Much discussion centred around the oversight role of Parliament, following an informative introduction by former Auditor General Mayadunne. He noted that Parliamentary questions should be an important tool of ensuring financial probity, while there were several forms of Committees that could also do much to reduce corruption. Unfortunately, as almost all speakers noted, questions have little impact, since there are innumerable delays in answering most questions of consequence – while even more seriously, the Committee system in Parliament has almost completely collapsed.
We tried to correct the former problem in what proved the abortive attempt by the Committee on Standing Orders to amend them. With the full approval of the Speaker, we planned to introduce a provision that made prompt answers to questions mandatory, with a requirement that the Speaker call on the head of the Executive for remedial action if there were delays. Unfortunately this, like all our other suggestions, fell by the wayside when the Consultant Parliament had hired behaved foolishly, and drew an equally excessive reaction from a member.