You are currently browsing the tag archive for the 'JHU' tag.
Deciding that I would make it clear that I was no longer part of the government, made it easier for me to deal more firmly with the manoeuvers Ranil was engaged in with regard to the promised constitutional reform. Jayampathy Wickramaratne had produced a draft that affirmed that the President should always act on the advice of the Prime Minister. I believe he had initially worked on his own, but later some party leaders had been consulted. I had not been asked and I complained to the President about this, so on Sunday March 15th I was duly invited to a discussion chaired by the President at his Secretariat.
I was blunt in my criticism of the underhand manner in which Ranil was trying to take full powers with no respect for the electoral process. I was backed by not only the SLFP representatives but also the JHU, which later commented on how forceful I had been. Ranil plaintively claimed that he had been promised this change, and that he would complain to Chandrika, but the President did not give in. The final decision was that Jayampathy would amend his draft, a task in which he was supposed to consult G L Pieris.
G L I fear did not check on what was going on, and the amended draft we received had changed the principal instrument of transferring power to the Prime Minister, but little else. We protested at the meeting to discuss the changes that was held in Parliament, but later we found that the gazetted version confirmed the primacy of the Prime Minister. Jayampathy claimed that this had been the decision of the Cabinet.
What had transpired in the interim was a sordid effort to in effect bribe those assumed to be the more malleable members of the SLFP. A week after the meeting at the Presidential Secretariat, it was announced that the Cabinet had been expanded with the addition of several members of the SLFP. But it transpired that the leadership of the party had not been consulted, and it looked as though individuals had been selected principally by Chandrika. Having bitterly resented the fact that the senior leadership of the party had gravitated to Mahinda Rajapaksa after he had been made the Presidential candidate in 2005, she ignored them completely, which had dire consequences for the President.
Ironically one of those appointed to the cabinet was S B Dissanayake, who had fallen out with her dramatically after initially having been a favourite. S B was obviously someone who knew on which side his bread was buttered, but he was also an intelligent man, and indeed the only one in the 2001 UNP cabinet of those I met together with a German consultant trying to promote educational reform who was able to conceptualize. I asked him then why he had allowed Jayampathy to get away with a draft that stripped the President of his powers, but it turned out that he had not been at the crucial Cabinet meeting. So what Jayampathy tried to make out was an all party consensus was in fact the result of the second rank of the SLFP having been hurriedly elevated to unwarranted authority, quite in contravention of the promise on which the President had been elected.
Still, the Parliamentary group stood firm, and even those who had initially acquiesced in what Jayampathy had had gazette insisted on the President retaining his primacy. There was indeed strong resistance to supporting the constitutional amendment, but the President came to the group meeting in Parliament, and promised to address their concerns. In particular he granted that it was a pity the proposed 19th amendment did not introduce the electoral reforms he had pledged, and he solemnly promised that he would not dissolve Parliament until a 20th amendment that introduced a mixed system of election had also been passed. Read the rest of this entry »
Last week Parliament debated an Adjournment Motion introduced by Mr Yogarajan, one of the more thoughtful members on the government side of the house. He wanted more consultation of political parties and interested groups with regard to electoral reform.
This is an admirable idea, but it is significant, sadly so, that he should have proposed this only in June. As I have pointed out previously, the President's manifesto said very clearly that on Wednesday January 28th 'An all party committee will be set up to put forward proposals to replace the current Preference Vote system and replace it with a Mixed Electoral System that ensures representation of individual Members for Parliamentary Constituencies, with mechanisms for proportionality.'
Nothing of the sort was done, so it was surprising to hear the gentleman who seconded the motion claiming that the government had fulfilled almost all its promises. In essence, the process of consultation that the minor parties are pushing for now is something they should have urged as soon as the government was elected.
There were many firsts in the election of President Maithripala Sirisena in Sri Lanka: An incumbent president was defeated; parties specifically representing different races and religious groups —  the Jathika Hela Urumaya for the Sinhalese, the Tamil National Alliance (TNA), and the Sri Lanka Muslim Congress along with the All Ceylon Muslim Congress — came together on a common political platform; corruption was a major issue in the pre-poll campaign; and now a specific timeframe has been set for reforms.
However, the most important responsibility of the new government will be settling the national question. While the country owes him a debt of gratitude for eliminating terrorism from the country, former President Mahinda Rajapaksa did nothing about the commitments he made in 2009 to ensure inclusive peace.
As a member of the Liberal Party, I urged Rajapaksa to implement the 13th Amendment, which created Provincial Councils in Sri Lanka, but met with no success. I understand that there could have been problems about some aspects of the amendment but those could have been resolved through discussions.
When we negotiated with the TNA, MA Sumanthiran and I found a solution to what had previously been considered the vexed question of powers over land. We met stakeholders, asked them about their apprehensions and assuaged those fears.
Unfortunately, two members of the government acted in bad faith, one even refusing to fulfil instructions the president gave us to act on what had been agreed with the TNA.
Reaching consensus on these matters is a priority and the new government should set a time table for this. Successive Sri Lankan governments failed because they allowed talks to drag on without any purpose.
In 2011 I had personal experience of how diffident Lalith could be. After the Darusman Report came out, with its excessive attack on the manner in which Sri Lanka had dealt with LTTE terrorism, I thought it necessary to warn the President about what was going on. I saw him in his office and said we had done nothing to fulfil our own commitments. When he asked me what I meant, I cited two clear examples.
The first was the negotiations with the TNA, which had shown no progress. He understood immediately what I meant, and acquiesced straight away with the suggestion that I be put on the negotiating team. Ordinarily I would have been wary of putting myself forward, but there seemed to be no alternative, and the President seemed to agree.
The second point I made was that there had been no progress whatsoever on implementing the interim recommendations of the Lessons Learnt and Reconciliation Commission. He evinced surprise when I said this, and declared that he had appointed a Committee which was doing its job. But I told him I thought that Committee had never met, and that he should put me on it.
He agreed again, and immediately rang Lalith and told him to appoint me to both positions. He also told the Secretary to the Ministry of External Affairs, who he thought knew about the work of the Committee, to send me all relevant papers, since I told him that I should see the minutes of meetings and find out what had been going on, if I were to contribute.
Lalith rang me in the car as I was leaving. He told me that the letter putting me on the negotiating team would be sent straight away, and added that he had spoken to Mohan Pieris, who chaired the Committee to implement the LLRC interim recommendations, and he had no objection to my appointment.
I only understood the implications of this after I had put down the phone. I realized that, when the President made a decision, there was no reason for Lalith to consult anyone else. Keeping Mohan informed as a courtesy that there would be a new member of his Committee was one thing, seeking his acquiescence was quite another.
I had every reason to worry. Lalith told me a few days later that it was felt inappropriate for me to be on the Committee since I was a Parliamentarian, and the other members of the Committee were officials. I called the President about this, but he told me he had been told it would not be proper. By then I had been told by the Secretary to the Ministry of External Affairs that there were no minutes of meetings. The only papers he had were those prepared when the Committee was first appointed, and a report was made to Geneva. Like me, he too suspected that the Committee had not done very much.
I told this to the President, who thereupon agreed that amongst my duties as his adviser on Reconciliation would be monitoring the work of the Committee and reporting to him on what was happening. Fortunately Lalith had failed for six months to send me my terms of reference (having it seems lost the original draft I had sent him, and then delayed further when I sent him a copy). So now he made no objection when I told him the President had agreed that this should be added.
I therefore duly got a fairly comprehensive list of duties. But I then found, as noted previously, that Mohan, having first admitted that the Committee had never met, but claimed he was waiting for a date from the Secretary of Defence, finally confessed six months later that the Secretary did not want there to be any meetings. There had certainly been some progress in matters pertaining to the work of the Ministry of Defence, but no measures had been taken to expedite action on other matters of urgency, such as restoration of lands, which the LLRC had highlighted. Read the rest of this entry »
Though the choice the nation has to make on January 8th is a very serious one, there has certainly been a lot of entertainment to be had during the last few days. This is not all on one side, since it is odd to find many individuals who had little time for each other in the past now working together. My friend Dayan Jayatilleka first decided that the JHU provided the saving graces to the campaign of the common candidate, but then threw in his lot with the President. I assume he thinks there is hope of reform, which is ironic given his deep distrust of the Secretary of Defence. However I can but hope that he will be given control of the Foreign Ministry, given his incisive dissection of its disastrous workings in the last few years. He will certainly put an end to what he diagnosed some time back, that the Foreign Ministry was territory occupied by the Defence Ministry, and the Defence Ministry was territory occupied by Israel. His return to the Rajapaksa fold suggests that the President has begun to see sanity – though, as Dayan has noted, the President is generally sane when you talk to him, it is his capacity to implement his own decisions and follow his instincts that has been in doubt over the last few years.
Dayan's decision may have also been dictated by his dislike of both Chandrika Kumaratunga and Ranil Wickremesinghe. It is another irony that these two have now discovered each other's virtues. But politics has always brought together people who were on different sides earlier, and this is understandable since we all need to look for good qualities in politicians and hope that these lead to productive synergy. Chandrika reminded me, when we met on the day of the first Press Conference, that I had once told her I wanted to bring her and Mahinda together. I certainly regret that both did not try harder, because had they at least talked to each other, and tried to reach consensus on issues both had been positive about earlier, such as the 13th amendment, Mahinda would not so easily have become the prisoner of the rent seekers and extremists who now dominate him. 
People forging new alliances then, or going back to old ones, is not preposterous. What is preposterous is the excess the government has indulged in, in coping with the surprise it got when Maithripala Sirisena became the common candidate. First it had, as the President indicated, to make sure that no one else crossed over. To do this it employed both carrots and sticks, giving full publicity to the latter effort. This came in the form of the President's declaration that he had files on everyone. Read the rest of this entry »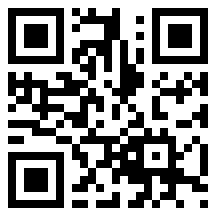 Prof Laksiri Fernando, in responding to my account of discussions about a Senate, has reminded me about publishing the proposals, as I had mentioned, and I will send them in as soon as I am back in Colombo. However, while I do not recall promising to publish my correspondence with Mr Sumanthiran – which is not in fact of any great significance – perhaps it would be useful, given current controversies, to publish the draft he and I prepared about land matters.
What we realized, which is why I proposed that we look at the matter quietly, was that the issue was causing much controversy based on dogma. The TNA insisted that the 13th Amendment conferred land powers on the Provincial Councils, the government relied on the Constitutional provision that land grants were in the power of the President. Mr Sambandan, while insisting that he had no objection to any citizen acquiring land anywhere on his own, went into a lengthy account of government colonization schemes which he said had changed the demography of the East.
I did point out that something similar had happened in the Wanni, where after the conflict we had come across large numbers of Tamils of Indian origin who had been settled there because of various colonization schemes funded by international agencies – including for instance the schemes run by Jon Westborg when he headed Redd Barna, if memory serves me correct. But at the same time I could understand Westborg's motivation, given the appalling attacks on Tamils in the hills orchestrated by members of the Jayewardene government, in both 1977 and 1981 – just as I could understand the need to settle landless peasants in empty areas that had never been occupied by anyone previously.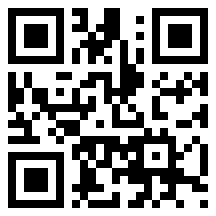 Transparency International recently held a workshop on how Parliamentarians could contribute to reducing corruption. Though it was mainly opposition members who attended, government too was represented, in the form of Rev Athureliya Rathana of the JHU, as well as Thilanga Sumathipala, Vidura Wickramanayake and Manusha Nanayakkara, apart from myself.
Much discussion centred around the oversight role of Parliament, following an informative introduction by former Auditor General Mayadunne. He noted that Parliamentary questions should be an important tool of ensuring financial probity, while there were several forms of Committees that could also do much to reduce corruption. Unfortunately, as almost all speakers noted, questions have little impact, since there are innumerable delays in answering most questions of consequence – while even more seriously, the Committee system in Parliament has almost completely collapsed.
We tried to correct the former problem in what proved the abortive attempt by the Committee on Standing Orders to amend them. With the full approval of the Speaker, we planned to introduce a provision that made prompt answers to questions mandatory, with a requirement that the Speaker call on the head of the Executive for remedial action if there were delays. Unfortunately this, like all our other suggestions, fell by the wayside when the Consultant Parliament had hired behaved foolishly, and drew an equally excessive reaction from a member.