You are currently browsing the tag archive for the 'elections' tag.
The election was held on August 17th, and four days later I learnt that I had not been put into Parliament. I had been on the UPFA National List, which I gathered had been with the approval of both factions of the SLFP. But it had become clear almost immediately that happened that the polarization that was taking place would leave no room for anyone trying to hold a balance.
I had not been able, before it was submitted, to see the President to check about whether I would be on the List. But I did see him on July 14th, along with Faizer Mustapha, who had also resigned as a State Minister early in the year, deeply upset that as the leading Muslim in the SLFP who had supported the President's campaign he had not been put into the Cabinet. The President told us that he had been responsible for ensuring that we were on the list, and we thanked him, but Faizer was much more worried about the fact that he was low down on the list, and kept questioning the President about his chances of being nominated to Parliament.
Maithripala, with a touch of the gentle irony I had found attractive in my few dealings with him, noted that he had thought we had come to thank him, not to complain. But Faizer was not to be deterred in pressing his case, and proceeded to claim that the Rajapaksa camp was deeply hostile to him because of his devotion to the President. I found this odd, given that Faizer had been one of those who crossed over to support Sirisena only when it became clear that he had a chance of winning, and when it was obvious that the Muslims would vote for him en masse and the Muslims who remained in the Rajapaksa camp had, for the moment, no prospect of political success.
But it was precisely those who crossed over late, in pursuit of their own advantages, who had to convince the President of their undying loyalty. They had nothing else to put forward, since obviously they had no commitment to the principles on which for instance Vasantha Senanayake and I had moved to support Sirisena – having previously, unlike others in government with a few honourable exceptions, raised questions with Mahinda Rajapaksa when we thought his government was going astray. Read the rest of this entry »
In this section I look at how Democracy has evolved in the modern period, and glance at the methods by which people choose their representatives.
Democracy in the Modern Period
During the Renaissance, when classical (that is, Greek and Roman) learning was revived in Europe, there were a few Italian city-states that practised some forms of democracy. But these too eventually submitted to the rule of autocrats, or became parts of larger kingdoms.
As the world began entering the Modern Period, beginning in the sixteenth century, Europe, after reaching Asia and the Americas through its voyages of exploration, began to exercise power over the rest of the world At this time Europe was dominated by large empires and kingdoms ruled by hereditary monarchs. But as wealth increased, and more and more people began to feel the need to participate in government, demands for democracy developed. Study of classical authors helped to establish the idea that the state should be based on a social contract, whereby the rulers were bound to act on behalf of the people. If they failed to do this, they could be challenged. The Divine Rights Theory of Monarchy, which held that a state belonged to the monarch, lost credibility.
As mentioned earlier, it was in England that parliament emerged in the seventeeth century as an institution capable of challenging the executive power of the king. The French Revolution against monarchy, and the American Revolution against British rule in the eighteenth century, established the idea that government essentially belonged to the people, and derived its authority from them. Even though at the beginning of the nineteenth century the kings of Europe tried to restore the old order, this was only temporary. Monarchies prevailed in most countries until the twentieth century, but the kings had to accept parliamentary authority which gradually increased. Those who resisted the longest were swept away during the First World War. Those who had compromised earlier, such as the English King, kept their thrones though actual decision-making powers passed to the elected representatives of the people. Read the rest of this entry »
In a speech last week to the Rotary Club, I was asked to speak on Good Governance for Building a Nation. I based my speech on five principles which I can see are now being ignored. The lack of attention to two of them on the part of those supposed to be in charge of taking the business of government forward came home to me graphically last week, with regard to the mess over responding to the concerns I had put forward.
But I will leave these for the moment, and instead look at principles which are challenged because of the electoral system we have. I find it appalling that we seem to have neglected the promise in our manifesto to change the electoral system, since that lies at the heart of much prevalent abuse. I think Rev Sobitha was absolutely right to point out that we should not rush into elections without fulfilling our promises, and in particular the promise regarding electoral system change.
The 100 days programme is a means to an end, and I hope it will not end up being only propaganda that was used for the Presidential election. If we cannot do important things in 100 days, there will be nothing wrong in taking some time more to do them, as the Prime Minister himself said in Parliament in justifying some delays. But to see early elections as a necessity, and indeed to cry 'Wolf' and call for even earlier elections when challenges arise, is not a mature way to proceed.
One of the main reasons the present electoral system needs to be changed is that it promotes corruption. Honesty is one of the basic principles of Good Governance, but the system we have demands funds on a level that is almost impossible to command. Several years back, the editor of a leading newspaper told me that there were only 3 honest members of the then UNP Cabinet (and I have no doubt things were not much better in previous and in subsequent Cabinets). When the next election was held, one of them lost, and it seemed this was because he could not match his rivals within the party with regard to propaganda material. Read the rest of this entry »
First published 18 Nov 2014
My mother, had she lived, would have been 89 today. Mahinda Rajapaksa is 69, and today is also the 9th anniversary of his election to the Presidency. Given that the Constitution prescribes 6 year terms, it seems absurd that he is thinking of cutting short his Presidency yet again, and submitting himself for election for the third time. Given how exhausted he was during the Uva Campaign, it is worrying that he keeps going on and on with such campaigns, without reflecting on how much time he has spent in the last nine years in electioneering, time that could have been spent better in actually governing the country.
Indeed Sri Lanka now seems to have turned into a sort of Mad Hatter's Tea Party, with everyone getting up and changing their seats whenever the mood takes them. Such practices reduce considerably the time for reflection, and in the case of politicians the planning and monitoring that is essential if they are to be taken seriously. The last time I spoke to the President about reforms, he told me that it was time now to concentrate on elections. But given the frenetic timetable he sets – or which is set for him by his advisers – it has become clear that there will probably never be time to think about the reforms the country needs.
The Left parties had suggested to him that he should not think of elections now, since he has two years more to go, and Parliament too can go on for over 18 months. They asked the Liberal Party too to support this stand, and we decided at our last Executive Committee meeting that we should urge constitutional and structural reforms. Unfortunately, given domination of government policy by a few confidantes of the President, nothing has been done about many of the good ideas the President had, since they do not relate to the concerns of the dominant minority.
Thus nothing has been done about Local Government Reform, save for reform of the electoral system, a good idea in itself had it not been accompanied by foolish details which meant it had again to be amended – after having been first withdrawn and then hastily reintroduced and passed. Meanwhile the act to give greater responsibility to local authorities languishes, as does the proposed Universities Act. The new Education Act, a draft of which was ready way back in 2010, is also on the back burner, while electoral reform for Parliament and for Provincial Councils, even more urgently needed than for Local Government bodies, seems to have been forgotten.
Indeed the current approach of government seems to be to compound the waste that our electoral system necessarily involves. One amongst many of its principal drawbacks is internal competition. This means candidates have to have limitless resources, given that they are competing against everyone on their party list for preferences – hence the waste and environmental damage caused by millions of posters, with the concomitant alcoholism and violence that the pasting of posters in competition with others gives rise to.
As though to promote waste, government has now devised a method of giving control of massive amounts of money to those who will have to face a Parliamentary election. Given that in recent times, and blatantly so in Uva, handouts have been considered the best way to win elections, we can expect massive expenditure, some of it derived from the two extra decentralized budgets that have been given to some government MPs – extending in some cases to over 600 million rupees.
Does the President not realize the waste that this approach to politics engenders, and the costs that will have to be met by future generations? Read the rest of this entry »
When I wrote about corruption last week, I concentrated on the structural absurdities that have been introduced into the allocation of development funding. Given the blatant deployment of this for electoral purposes, many politicians have the liberty to award contracts for projects as seems most beneficial to them, rather than the people they are supposed to serve. And while of course some development will occur, and perhaps a lot in some areas, the bottom line is that the people are no longer being fooled, as the last set of election results made clear.
But I would be remiss if I did not talk too of the perceptions of corruption at the top, since the general impression seems to be that what we have now is a kleptocracy. I should note that the President himself does not figure in these rumours, though he too must know that some who do are alleged to also act as agents on his behalf. And sadly – though given his excessive indulgence of those close to him, I can see other reasons for his weakness in this regard – his failure to discipline them is attributed to worry about what they might reveal.
Given what he has achieved however, there is little anger, except amongst those who disliked him in the first place. What is serious now is the erosion of confidence in those around him, and in particular with the immediate family. Thus, when I was recently in Kandy, I was told about a new hotel that was coming up that there were rumours that it was owned by Gotabhaya – and then later I was told that it belonged to Basil.
That both stories should be circulating indicated that these were rumours, and it is quite possible that they are unfounded – or even that they are being spread by those who do own the hotel, and who think their position will be stronger for whatever planning needs they have, if it is thought that powerful people were involved. But I was saddened by this, remembering my father's old friendship with D A Rajapaksa, one of the simplest and most honest politicians I knew, who had almost no assets when he lost his Parliamentary seat in 1965 and travelled home by bus.
The story about Gotabhaya upset me particularly, because I had unhesitatingly stood up for him when criticism first started about the powers the family had. I had been impressed by the confidence he had given the forces, not least because the corruption that had reigned previously with regard to procurement had been stopped. He was clearly the best man for the job at the time, and the country must continue grateful to him for what was achieved – and not least because all accounts are that he tried to fight the war as cleanly as possible. Read the rest of this entry »
When I began this series, over four months ago, the title may have seemed excessive. And even my good friend Dayan Jayatilleka thought I was being unduly pessimistic about the President's pulling power when I said that the UNP would poll at least 40% in Badulla. But the results there have shown that the threat is even more serious than I had thought.
Over the next few weeks I will explore how the threat might be averted. But I suspect that that will serve no purpose, for Basil Rajapaksa, who may be the only one of the decision makers who reads what I write, would by then have dragooned the President into having an early election. He did this in 2009 when, as the President then put it to me – with a hint of contempt I think for what he deemed the amateur nature of our advice – only Gota and I told him not to have the Presidential election so soon.
That haste, to entrench not the President, whose popularity was unrivalled at the time, but his rent seeking friends and relations in power, has been the root of the evils we have suffered. Contrariwise, Mahinda Rajapaksa, if left to himself, would I think have gone ahead with the reforms he had promised. And he can still save himself, and his legacy, if he works on reforms such as those so helpfully suggested by Vasantha Senanayake, which aim at strengthening the effectiveness of the Executive, not its power. But even now, understanding that having the Presidential election soon would be unwise, the rent seekers are trying to precipitate an early Parliamentary election. They ignore the fact that Parliament has a year and a half to go, and the President more than two years, ample time for the pluralist Mahinda Rajapaksa to recreate himself, free of the baggage he has been compelled to carry.
But can he do this? Does he have the will and the ability to assert himself again? Sadly, the way in which he has allowed little things to get out of control, through a combination of indulgence and lethargy, suggests that the will is weakening, even if his abilities are still in good order. I will illustrate this in my column this week by exploring the sort of embarrassment to which he allows himself to be subjected, when he forgets that the leader of a country should not let himself get involved in trivialities or in criminal activities. Read the rest of this entry »
Recently, at a Consultative Committee in Parliament, one of my colleagues remarked that there was no need of any opposition given my own contribution. I had been critical but what my colleague, from the Gampaha District, failed to understand was that I had criticized neither policies nor action. What I had been objecting to was a failure of action, and had the gentleman understood how Parliaments should be conducted, he would have realized that I was actually trying to help. Surely it should be the business of politicians supportive of the government to promote action in accordance with productive policies, not to sit back complacently when there is no progress.
The incident occurred at the 17th meeting of the Consultative Committee on Education, when I wondered what had happened about a matter I had raised at the previous meeting, held 3 months earlier (meetings are supposed to happen every month, but this Standing Order, like almost all others, is observed in the breach). In May I had brought up the question of opening computer laboratories which had, in at least two cases I knew of, been completed and equipped, but were awaiting a ceremonial opening.
The Minister had claimed on that occasion that such a ceremony was needed so that the people would know who had gifted the laboratory. But when I pointed out that these were not gifts, but built with the people's money, he had granted my point. So, to cite the minute, he 'stated that the Chairman of the Development Committee of the area should be responsible to utilize them and instructed to take immediate action to open them'.
This time it was reported that some laboratories had been opened already, and that many more would soon be opened in the Uva Province. This caused a lot of giggles, but that did not matter so long as the children were now able to use the equipment. But surely it should have struck my colleagues that, even if the priority was to get brownie points from these computers, the sooner they were in use, the better for the politicians too, as well as the children. For obviously the people would know if there were an unnecessary delay – it was parents and teachers who had kept me informed in areas I am familiar with – while there is also a risk of computers deteriorating if not swiftly put into operation. Read the rest of this entry »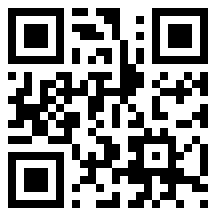 Last week the Marga Institute held a discussion on several sets of proposals that had been forwarded to the Parliamentary Select Committee looking into 'Political and Constitutional Measures to Empower the People of Sri Lanka to Live as One Nation'. After much animated discussion, it was decided to work with the set of proposals put forward by Vasantha Senanayake, and a couple of groups have been established to flesh these out.
Senanayake is perhaps the brightest of the young Members elected newly in 2010, a factor noticed by several embassies that have sent him on delegations of young Members to visit their countries. These proposals sprang from his work with the One Text Initiative which had seen him spearhead a group of Parliamentarians, representing government as well as different opposition parties, who had interacted with members of the Sri Lankan Diaspora, both Sinhalese and Tamil, in Britain. They had sent a report on their visit to the President, though there has been no response to the interesting ideas and suggestions they put forward.
Vasantha had worked together with a group of young professionals to put forward the proposals which included some startlingly innovative ideas. Perhaps the most important of them is not however new, because it was one of the principal elements on which three recent documents on constitutional reform agreed, namely those of the Liberal Party, the UNP and the group led by Rev Sobitha. This was the need to get rid of the present system of elections, and I think it would be useful to return to this now, since the last set of elections to Provincial Councils made crystal clear – again – how destructive the current system is.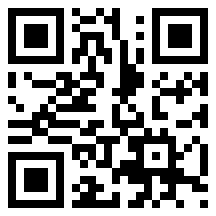 The present controversies over the 13th Amendment and also the commitment of the government to conduct Provincial Council elections are fraught with controversies that I find ironic. I am aware that I am accused of all sorts of misdemeanours, if not quite crimes, for my continuing support for the President even while I continue to point out what seem areas in which reforms are urgently needed, and where some measures taken by government do not help either reconciliation or the coherent and equitable development this country needs.
But I am certainly consistent, and this should be the more obviously recognizable – though sadly no one looks at facts and engages in discussion based on evidence – in comparison with the astonishing inconsistencies of many others. Recently for instance I was struck with the vehemence with which some international locators were talking about the need for Provincial Council elections in the North, given that this was very far from their agenda when the LTTE was in control there.
I remember way back in 2003 being glad that G L Pieris had announced that elections would be held in the North, and then being quite critical of him when these were cancelled. In fairness to the poor man however I was told by Austin Fernando that he had wanted to go ahead with elections and it was the Prime Minister who had stopped him. I assumed this was because the LTTE had decreed they did not want elections and Ranil Wickremesinghe thought he had no alternative except to indulge them. Austin did not confirm this, but I gathered from his response that I was not wrong.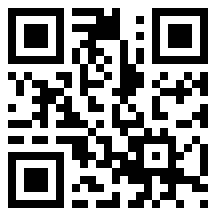 As this series draws to a close, bringing with it perhaps intimations of mortality, I thought of engaging in reflections relating to the death anniversaries of some people I admired tremendously. Closely connected to a range of human rights issues was the murder of Richard de Zoysa, 13 years ago this week, undoubtedly by government para-military forces.
At the time of his death government papers engaged in a campaign of disinformation and vilification, but the case resonated, and I believe it contributed to the disbanding of the forces that had been used to quell the JVP insurrection. Memories of those events have returned, with the discovery of a mass grave in Matale, but I am not sure that it would make sense to revive inquiries into the subject now.
That was a brutal period, with the initial provocation coming from a government that had completely subverted the democratic process. However the violence the JVP engaged in was disproportionate to the provocation, and lasted beyond the removal of the principal cause of despair. When elections were finally held, at the end of 1988, the JVP should have re-entered the democratic process, but the excesses that followed, directed also against the opposition party that had suffered so much from UNP violence, led to even greater violence on the part of the State.