You are currently browsing the tag archive for the 'electoral system' tag.
In the last couple of weeks I looked at current problems with regard to Members of Parliament and put forward suggestions as to how things might be improved. The meeting for which I prepared the paper that was the basis of my last article was most interesting. There were clear areas of consensus, in particular that we needed a new electoral system. Indeed one very pleasant interlocutor asked why we were stressing this since it had been agreed that a change would be made. Sadly he had not followed the manner in which, for the last two and a half years, the Prime Minister has blocked electoral reform, despite the best will of both the President and the Elections Commissioner.
Interesting statistics were put forward during the seminar, including the fact that 94 current Members had not passed the Ordinary Level Exam, and 68 had not passed the Advanced Level Exam. 38 had passed that, but gone no further, which means we have only 25 degree holders in Parliament.
I am not sure if those statistics are accurate, and indeed one participant noted that academic qualifications did not necessarily mean one made a good member of Parliament. That is certainly true, but that does not mean that Parliamentarians do not need intellectual and analytical capacities. Given that obviously these will be very different in different people – and as a recent ILO study put it, our education system has failed in the development of cognitive skills – there is clear need for training for Members of Parliament, even the graduates. This should be done by parties with regard to candidates, as well as the administration of Parliament following an election, but of course nothing of the sort happens.
Another question put forward was why the Sri Lankan public, which is comparatively educated, vote for those with less education than themselves. The answer of course is that they have to vote for candidates put forward by parties, and it is parties who are utterly irresponsible in their choice of candidates. Read the rest of this entry »
I come now to what seems a contentious issue, unnecessarily so. The manifesto on which the President won the election clearly pledged that 'An all party committee will be set up to put forward proposals to replace the current Preference Vote system and replace it with a Mixed Electoral System that ensures representation of individual Members for Parliamentary Constituencies, with mechanisms for proportionality.'
This commitment, in the 100 day manifesto, was fleshed out in the commitment to a Compassionate Cogvernment and a Stable Country, as follows: 'The existing electoral system is a mainspring of corruption and violence. Candidates have to spend a colossal sum of money due to the preferential system. I will change this completely. I guarantee the abolition of the preferential system and will ensure that every electorate will have a Member of Parliament of its own. The new electoral system will be a combination of the first-past-the post system and the proportional representation of defeated candidates. Since the total composition of Parliament would not change by this proposal, I would be able to get the agreement of all political parties represented in Parliament for the change. Further, wastage and clashes could be minimised since electoral campaigns would be limited to single electorates.'
This makes clear the urgent need for change. Sadly, the United National Party, having scented power, seems determined to continue with a system that practically demands corruption and violence. And while it will not openly promote corruption, the manner in which it is trying to grab vehicles from Ministries to give Members of Parliament shows that it will command resources without hesitation to promote its victory.
Fleets of vehicles naturally seem essential when candidates have to work in whole districts. So do millions of posters and hundreds of people to paste them. That in turn leads to violence that is more intra-party than between parties, since one's immediate rivals are those in one's own party. But presumably that matters nothing to the Prime Minister who belongs to the Divide and Rule Jayewardene philosophy in the UNP rather than the more inclusive Senanayake tradition.
The main argument against a First Past the Post system is that it distorts the will of the electorate. We saw this in both 1970 and in 1977, when governments had massive majorities in Parliament even though they had just bare majorities. But that is why the Maithripala Sirisena manifesto says very clearly that there would be mechanisms for plurality, and even more significantly, 'the total composition of Parliament would not change by this proposal.' Read the rest of this entry »
In a speech last week to the Rotary Club, I was asked to speak on Good Governance for Building a Nation. I based my speech on five principles which I can see are now being ignored. The lack of attention to two of them on the part of those supposed to be in charge of taking the business of government forward came home to me graphically last week, with regard to the mess over responding to the concerns I had put forward.
But I will leave these for the moment, and instead look at principles which are challenged because of the electoral system we have. I find it appalling that we seem to have neglected the promise in our manifesto to change the electoral system, since that lies at the heart of much prevalent abuse. I think Rev Sobitha was absolutely right to point out that we should not rush into elections without fulfilling our promises, and in particular the promise regarding electoral system change.
The 100 days programme is a means to an end, and I hope it will not end up being only propaganda that was used for the Presidential election. If we cannot do important things in 100 days, there will be nothing wrong in taking some time more to do them, as the Prime Minister himself said in Parliament in justifying some delays. But to see early elections as a necessity, and indeed to cry 'Wolf' and call for even earlier elections when challenges arise, is not a mature way to proceed.
One of the main reasons the present electoral system needs to be changed is that it promotes corruption. Honesty is one of the basic principles of Good Governance, but the system we have demands funds on a level that is almost impossible to command. Several years back, the editor of a leading newspaper told me that there were only 3 honest members of the then UNP Cabinet (and I have no doubt things were not much better in previous and in subsequent Cabinets). When the next election was held, one of them lost, and it seemed this was because he could not match his rivals within the party with regard to propaganda material. Read the rest of this entry »
When I wrote about corruption last week, I concentrated on the structural absurdities that have been introduced into the allocation of development funding. Given the blatant deployment of this for electoral purposes, many politicians have the liberty to award contracts for projects as seems most beneficial to them, rather than the people they are supposed to serve. And while of course some development will occur, and perhaps a lot in some areas, the bottom line is that the people are no longer being fooled, as the last set of election results made clear.
But I would be remiss if I did not talk too of the perceptions of corruption at the top, since the general impression seems to be that what we have now is a kleptocracy. I should note that the President himself does not figure in these rumours, though he too must know that some who do are alleged to also act as agents on his behalf. And sadly – though given his excessive indulgence of those close to him, I can see other reasons for his weakness in this regard – his failure to discipline them is attributed to worry about what they might reveal.
Given what he has achieved however, there is little anger, except amongst those who disliked him in the first place. What is serious now is the erosion of confidence in those around him, and in particular with the immediate family. Thus, when I was recently in Kandy, I was told about a new hotel that was coming up that there were rumours that it was owned by Gotabhaya – and then later I was told that it belonged to Basil.
That both stories should be circulating indicated that these were rumours, and it is quite possible that they are unfounded – or even that they are being spread by those who do own the hotel, and who think their position will be stronger for whatever planning needs they have, if it is thought that powerful people were involved. But I was saddened by this, remembering my father's old friendship with D A Rajapaksa, one of the simplest and most honest politicians I knew, who had almost no assets when he lost his Parliamentary seat in 1965 and travelled home by bus.
The story about Gotabhaya upset me particularly, because I had unhesitatingly stood up for him when criticism first started about the powers the family had. I had been impressed by the confidence he had given the forces, not least because the corruption that had reigned previously with regard to procurement had been stopped. He was clearly the best man for the job at the time, and the country must continue grateful to him for what was achieved – and not least because all accounts are that he tried to fight the war as cleanly as possible. Read the rest of this entry »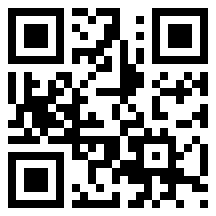 Earlier this month the Liberal Party sent some suggestions for reform to the Parliamentary Select Committee meant to recommend solutions to current national problems. They are based on a vital principle that should be followed in all discussions, namely that we should try to assuage the fears of others rather than seek to assert one's own desires. Through sensitivity to the concerns of others, one can often also ensure sensitivity to one's own concerns.
Our suggestions reaffirm the primary obligation of the State to fulfil the objectives detailed in Chapter VI of the current Constitution. Safeguarding the independence, sovereignty, unity and territorial integrity of Sri Lanka are vital and all those wishing to broadbase the decision making process should recognize that these principles should be paramount. But equally those concerned with national integrity must also appreciate the importance of decentralizing the administration and affording all possible opportunities to the People to participate at every level in national life and in government. National unity should be strengthened by promoting co-operation and mutual confidence, while discrimination and prejudice should be eliminated.
To avoid concentration of power, the doctrine of Separation of Powers should be followed. The different layers of government should be sensitive to the needs of other layers and the People they represent, and this needs to be encouraged by structures that enhance accountability. Some suggestions below need to be entrenched in the Constitution. Others are more appropriately fulfilled through legislation, but the Constitution should direct that such legislation be put in place. I should reiterate here the importance of the first suggestion, since it is little recognized that we have the only Executive Presidential system in the world in which the Executive President is tied down to a Cabinet that is hamstrung by its Parliamentary responsibilities – which means electoral concerns in the main.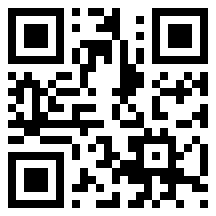 Last week saw yet another example of the slow erosion of systems that makes justice so alien a concept for our people. In Parliament we received yet another Bill cointaining amendments to a previous Bill.  It will be taken up only later, so I was not surprised that the original Bill was not available, since anyone interested could look it up in the interim in the Parliament Library. But once again I found that the notes at the side of the document, which are supposed to sum up the content of each clause, simply noted that the clauses were amendments to previous clauses.
The summing up, I should note, had been included at the beginning of the Bill. This does not happen always, so one should be thankful that this time at least anyone looking at the Bill could find out at a glance what was happening where. But I fail to understand why a custom designed for convenience, to allow anyone looking at the Bill to see immediately the impact of each clause, is now ignored. The only place where it still prevails is in the last two clauses of the Bill, where a note on the side tells us exactly what is in the Bill itself. One notable piece of information thus highlighted is that, where versions of the Bill in different languages are different, the Sinhala text shall prevail.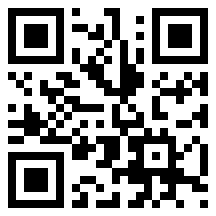 In addition to discussion of the role of oversight committees of Parliament in reducing corruption, two other important issues were raised at the Transparency International consultation with Parliamentarians, where structural reforms are required if corruption is to be reduced. One is an area in which the system we have increases the temptation, or perhaps even the need, to be corrupt.
This is our current electoral system, where those seeking election to Parliament, and indeed to any political body, have to campaign over a vast area, and combat members of their own party as well as the opposition. The obvious solution is to change the electoral system, but another method proposed was to have strict caps on election expenses, with funds provided by the state. I am not sure this will work, given the many ways in which money can be spent with no direct connection to the candidate, which indeed might increase corruption. But I was happy that the issue had been considered, and some sort of remedy thought essential.
The other structural problem we have is the vast size of the Cabinet. There may be no direct link between the plethora of Ministerial positions and corruption, but it certainly makes financial controls more difficult. In addition to the natural desire of any Minister to make a mark, which requires spending money, the number of Ministers means that Parliament cannot properly exercise financial controls over the Executive, since it is holders of Executive office who dominate Parliament and all its committees. Read the rest of this entry »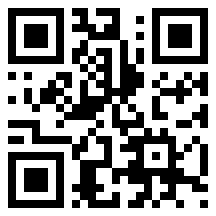 In a forceful critique of attempts to amend the 13th Amendment to the Constitution, the Secretary General of the Liberal Party, Kamal Nissanka, also made no bones about the fact that the current Provincial Council system had many flaws. Though the Liberal Party has always been in favour of devolution, we have also noted that there are several things about the 13th Amendment that need improvement. However we believe that this is best done through comprehensive discussions and consensus, certainly not through contentious piecemeal adjustments.
But while several structural changes are desirable, Kamal also noted a very practical problem that I had not seen highlighted before. He wrote that the system 'had become a method  of wielding power  by  the same people  who enjoyed  power in the centre.  Close relatives of leading politicians were promoted to stand for provincial councils making it a political extended family.'
This indeed makes a mockery of the idea that Provincial Councils should provide the people with an alternative mechanism to address their concerns. Given that the current structure entails several overlaps, the duplication of authorities which have the same perspectives means that in essence the senior partners will lay down the law.  The Provincial Councils then become a sort of rubber stamp for the central government.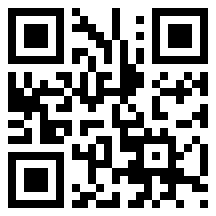 At many of the Divisional Secretariat Reconciliation meetings I have attended in the last few months, there has been harsh criticism of what are termed District and Division Development Committee meetings. Often I am told that problems are raised at these meetings, but nothing is done. Promises are made, but they are never kept.
More recently, since I have again been in the East, having concentrated for the first five months of this year on the North, there have been many complaints about decisions made at Development Committee meetings being changed by the Chairman. There are also allegations of contracts awarded to Rural Development societies being cancelled and given to other entities. Some of this has to do with the comparatively large sums made available through Deyata Kirula for development projects.
Though the allegations made suggested corruption, on going into details I felt that some changes made sense. However it is clearly counter-productive to make decisions after consultation and then change them without at least keeping all stakeholders informed of the change and the reasons for the change.