You are currently browsing the tag archive for the 'accountability' tag.
I was sent recently a link to a bizarre article headlined 'Retired MI5 Agent Confesses On Deathbed: "I Killed Princess Diana"'. It appeared on a site called 'YourNewsWire.com' and was supposed to be written by someone called Baxter Dmitry – about whom there seems to be some controversy, in that there are claims that he is the same person as writes under other names too.
The article itself is not very plausible, though it is accompanied by a splendid photograph of an old man in a hospital bed. And another website called 'www.snopes.com' claimed 'There was no truth to the story, which originated with YourNewsWire, a fake news site. As is often the case with fake news, the article lacked critical details such as when and where the confession occurred or how the purported assassination took place, and no other credible news outlet (or even tabloid) reported the story.'
This last is not quite true in that the 'Daily Star', a tabloid founded to match the 'Daily Mirror' and 'The Sun', did report the story though it claimed that the story was found to be fake. But it gave no reason for this last assertion save stating that Snopes had said so.
All this is of a piece with the manner in which news is manufactured, not just for sensation and denigration of individuals, but for political purposes. We are all now aware of the lies that Tony Blair perpetrated so that he could support George Bush over the Iraq war. We are aware of the way in which Gaddafi was vilified with false allegations that he was planning a bloodbath in Libya, a pack of lies that was used by the West to perpetrate its own continuing bloodbath all over the Islamic world. We know of the false claims about Assad using chemical weapons some years back, when the UN made it clear that the likelihood was that these weapons had been used by the rebels the West was then backing.
More recently there was another allegation against Assad which led to Trump bombing Syria – even though now it is clear that it is the rebels who have access to chemical weapons, as a very recent article on the BBC makes clear. Quentin Sommerville records notes by a fighter in which 'in the munitions section and in his own handwriting, he lists "chemical munitions" as a weapon. There's been much debate over whether IS has used chemical weapons in Mosul. Here at least, we know they are trained and prepared to use them.'
But there has been no demand for accountability with regard to the public lies that have created so much mayhem in the world. Read the rest of this entry »
Five years ago the country was full of promise. I believe that promise could easily have been fulfilled, had government not fallen prey to a few rent seekers. What happened, in particular in the last couple of years, was tragic, and I believe a full study of the triumph and the tragedy of President Mahinda Rajapaksa would be immensely illuminating.
But that should be undertaken after more reflection. In this series I will look only at a few measures that could easily have been undertaken without controversy, to have strengthened relations between the government and the people. I am sure many individuals had many ideas, but obviously I can only discuss in some detail those I had personal knowledge of. I will therefore in this series look at some of the work I tried to do, which was stymied more through neglect than deliberate policy – except perhaps with regard to one or two individuals, who could brook no rivalry (something from which President Sirisena too suffered). For this purpose I will go through some of the letters and memoranda I sent over the years, with decreasing impact.
To go back to 2010, President Rajapaksa had succeeded the previous year, against what seemed insuperable odds, in eliminating the LTTE in Sri Lanka. Then he had won the Presidential election handsomely, despite the range of support, national and international, received by his opponent, General Sarath Fonseka. He had also won the parliamentary election that followed, with a healthy majority.
Reconstruction was proceeding apace in the North, and the rehabilitation of former LTTE cadres was moving ahead successfully. The over 4000 suspects, who had been in custody before the conclusion of the war, had been reduced to well under 2000. For this purpose the President had appointed a Committee which I chaired, as Secretary to the Ministry of Disaster Management and Human Rights, and we had received full cooperation from the relevant authorities, the army and the police and prisons officials. And the National Human Rights Action Plan, which had been abandoned during the election period, was being finalized.
I was no longer officially in charge, for I was now in Parliament. The Ministry of Human Right had been abolished and, when I inquired as to what would happen about this vital area, I was told that it would be looked after by the Ministry of External Affairs. But the Ministry was ill equipped for such a task, and indeed it failed to make proper use of my project staff, who had been transferred there. In fact, because of bureaucratic delays, it lost the services of our able consultant Nishan Muthukrishna, and I began to wonder whether the Action Plan was doomed. But then the Attorney General, Mohan Pieris, was put in charge. Though he was very busy, he allowed our meetings to be held in his office, and we were able to move swifty and have a final draft approved by Cabinet the following year.
I had expected to receive a Ministry, since there seemed no purpose in having someone who was not a constituency politician, and had no ambitions to become one, in Parliament without other functions. I gather this had been planned, but the delay in finalizing the election results proved fatal, and I was told there was strong opposition to my being appointed by those who disliked my pluralistic credentials and my support for the 13th Amendment. The Swiss Ambassador at the time had told me she had heard I was to become Foreign Minister, but that seemed far-fetched. Education seemed more likely, but then Lalith Weeratunge told Kumar Rupesinghe, who said he had been pushing for this, that they had found someone far more suitable. Bandula Gunawardena was accordingly appointed.
I did not worry about this, for I thought I should in any case learn more about Parliament, and I had assumed, having known Parliament previously from the days when my father was Secretary General, that members could contribute to legislation and policy decisions. That was intended according to the Standing Orders, which I studied because, unexpectedly, I was put on the Committee on Standing Orders. I had not asked for that, or the Committee on Public Enterprises, but these soon became my main areas of concentration.
With regard to Ministry Consultative Committees, I was not put on those for Defence and for External Relations which I had asked for, given my previous work in those areas as Head of the Peace Secretariat. But I was interested enough in some of the others I was appointed to, including Women's Affairs and Child Development, and also Resettlement. But I soon found that these were not productive bodies, being occupied for the most part with individual constituency concerns.
I tried to change this, and was happy when Manthri, the organization that monitors the work of Members of Parliament, reported recently that I was the most active in this regard of National List MPs, and in the first ten of all MPs. They were able to do this because, after I pressed the matter, the Secretary General decided to publish the proceedings of Committees. These make clear how few members bother to attend, and indeed how infrequently meetings are held. Indeed, in the over five months in which a government supposedly dedicated to strengthening Parliament was in office, just nine committee meetings were held, whereas there should have been one a month for each Ministry, a total of about 150.
Meanwhile the Committee on Standing Orders came to a standstill. We had proceeded swiftly after our first meeting, at which it became clear that not many of the members had much interest in the matter or any great understanding of the issues involved. But they were happy to let those of us who were keen on the matter – namely the Deputy Speaker, Chandima Weerakkody, Mr Sumanthiran of the TNA and myself – to work intensively. We had redrafted about a quarter of the document when all hell broke loose.
In the last few articles in this series, I intend to look at essential aspects of government that are not normally considered under the term Good Governance. That is generally associated with form, namely accountability and transparency and the entrenchment of procedures that prevent arbitrary and inequitable decisions.
But the substance of government is also vital, and we must recognize that the people who choose governments are generally more concerned with performance rather than process. I shall therefore examine the basic requirements with regard to performance on which governments are generally judged. But before that I would like to look at an area that covers both aspects.
I refer to responsiveness. Governments must respond to needs, and that is why they also need mechanisms whereby those needs can be expressed. The substance of the responses will be the object of judgment, but the selection of areas for action is also of close concern to the governed.
Sometimes however the area for action is selected by outside forces, albeit in the context of local needs. In this context I would like today to look at a field in which it seems that government has absolutely ignored the need to respond, which I fear can have adverse consequences for this country and its people.
I refer to the Report of Pablo de Grieff, the United Nations Special Rapporteur on issues concerned with Reconciliation, who visited Sri Lanka recently. He had issued what seemed a very helpful report following his visit, but this seems to have been forgotten in the drama over the 19th Amendment. We should however realize that swift action on the issues he has discussed is also essential if Sri Lanka is to overcome the problems of the past.

Sadly this government seems as slow about acting on essentials as the last one. The Rapporteur for instance is quite critical of what he calls 'Overuse of commissions of inquiry leading to a confidence gap'. His general conclusion, that 'the accumulated result of these efforts has increased mistrust in the Government's determination to genuinely redress' violations, is understandable. But we should also register that the Commissions themselves by and large did a good job. It was the failure of government to follow up properly that led to mistrust.
The most obvious example of this is the burying of the Udalagama Commission Report. Given what seemed the determination of the last government to prosecute no one, their failure to act on that Report is understandable. I should add though that I hope that even now the decision makers of that period understand what damage they did to the reputation of the forces by not dealing firmly with aberrations. Given however the very different priorities of this government, its failure to do anything is astonishing.
It was indeed agreed at a meeting of the Government Parliamentary Group that the findings of that Commission should be published, and appropriate action taken, but that decision was not even minuted. The Prime Minister did ask that that omission be corrected, but confessed he had done nothing, and I suspect the matter has not been followed up since. Read the rest of this entry »
Good Governance demands Accountability, but there is little understanding of the various dimensions of this concept. The first and most obvious one is Financial Accountability, and one vital commitment of this government is to strengthen audit mechanisms.
But formal requirements alone are not sufficient. We must strengthen the powers of those agencies that can hold functionaries accountable on the strength of audit reports.
The first of these is Parliament, and that is why I have striven over the last couple of years to make sure that the Public Accounts Committee and the Committee on Public Enterprises are effective. A couple of weeks ago the Standing Orders Committee agreed to recommend to the House the suggestion I had put forward, that the reports of these committees shall be
'laid before Parliament and sent to the Minister in charge of the subject of Finance who shall within one month respond to the Report and indicate which recommendations may be accepted with a time frame for implementation. Explanations will be provided with regard to recommendations which cannot be implemented with a description of what remedial action will be taken instead to deal with issues raised.
Following such a response, the Report shall be discussed by Parliament, and after amendments if appropriate shall be approved, whereupon the recommendations in such report shall be deemed to be recommendations to the Government which shall be responsible for implementing the same and reporting back to Parliament within a period of six months. The Speaker will ensure that such reports are furnished on time, and will raise any delays with the Head of the Executive.'
All this seems well and good. The Executive which spends money must listen to the Legislative power which authorizes expenditure and monitors it. As the Secretary General of Parliament noted, the Legislature should not tell the Executive what to do, and that is why we left it open for the Executive to explain why it cannot implement our recommendations. But, while we must be sympathetic to any difficulties it points out, we have the power to insist, and our recommendations are then mandatory – though again, if they find these impossible to implement, they can report accordingly.
The problem now, though, is that I do not know whether we will have the capacity in Parliament to ensure that these guidelines are followed. No one from the UNP was present at the meeting and it is doubtful that John Amaratunga, who has been the chief UNP representative at such meetings, can even understand what is needed. He was always genial when I pointed out the need for Standing Order Amendments, and agreed to my suggestions, but his incapacity to take anything further is not something for which one can hold him responsible, given the gifts with which God has endowed him.
Wijedasa Rapakasa is also it seems a member of the Committee, and he certainly can understand, but he had not attended any previous meetings. This time I was told he was abroad, and I hope he comes to the next meeting, but he may well be too busy, having one of the more important portfolios in government.
The SLFP leadership did not turn up either, though the party was represented by the Deputy Speaker who does at least understand the issues involved. Fortunately we also had Dinesh Gunawardena and Mr Sumanthiran, who are both very sharp, plus the highly principled Ajith Kumara, and the Deputy Chairman of Committees, who is also keen to learn. Sadly I do not think the Speaker is in a position to teach him. Read the rest of this entry »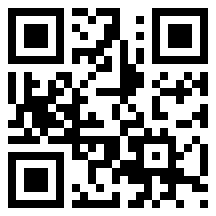 Earlier this month the Liberal Party sent some suggestions for reform to the Parliamentary Select Committee meant to recommend solutions to current national problems. They are based on a vital principle that should be followed in all discussions, namely that we should try to assuage the fears of others rather than seek to assert one's own desires. Through sensitivity to the concerns of others, one can often also ensure sensitivity to one's own concerns.
Our suggestions reaffirm the primary obligation of the State to fulfil the objectives detailed in Chapter VI of the current Constitution. Safeguarding the independence, sovereignty, unity and territorial integrity of Sri Lanka are vital and all those wishing to broadbase the decision making process should recognize that these principles should be paramount. But equally those concerned with national integrity must also appreciate the importance of decentralizing the administration and affording all possible opportunities to the People to participate at every level in national life and in government. National unity should be strengthened by promoting co-operation and mutual confidence, while discrimination and prejudice should be eliminated.
To avoid concentration of power, the doctrine of Separation of Powers should be followed. The different layers of government should be sensitive to the needs of other layers and the People they represent, and this needs to be encouraged by structures that enhance accountability. Some suggestions below need to be entrenched in the Constitution. Others are more appropriately fulfilled through legislation, but the Constitution should direct that such legislation be put in place. I should reiterate here the importance of the first suggestion, since it is little recognized that we have the only Executive Presidential system in the world in which the Executive President is tied down to a Cabinet that is hamstrung by its Parliamentary responsibilities – which means electoral concerns in the main.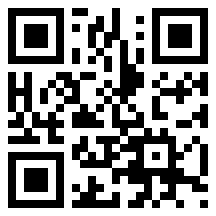 After some depression about not achieving very much with regard to either Reconciliation, or the Human Rights Action Plan, I was heartened by several factors last week. In the four Divisional Secretariat meetings I attended in the Wanni, it was clear that things were improving all the time. Several problems were brought to my attention, but these were largely practical problems, similar to those prevalent in other parts of the country. The impact of inclement weather on agriculture, the need for better roads for rural connectivity, and for better electricity connections, shortages of teachers for essential subjects, are national problems, not consequences of the conflict.
Of course much more needs to be done for the people of the Wanni, given what they suffered, and for the first time I felt sad that I cannot contribute more to education, since the Ministry as it now stands is incapable of increasing teacher supply or ensuring better distribution. But, with regard to the other matters, there is much appreciation of progress with regard to roads and electricity, and also understanding that government paved the way through its support for agriculture for abundant harvests in the last few years, even though this year floods have caused problems.
I should note here the appreciation amongst officials and community organizations of the Japanese Peace Project, which has done much for small scale irrigation works in the last few years. A meeting at the Japanese Embassy later in the week confirmed my view of the intelligence and sympathy of their approach. Equally the Indian Housing Project has generated much confidence that things are getting better, though government must do more to publicize both that and the other large scale housing support provided by the military and other agencies, in particular the Swiss, who also work relatively quietly.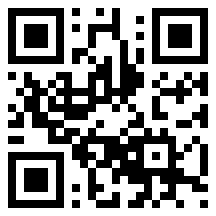 The last couple of weeks have seen very positive measures by government with regard to accountability. While the decision to go ahead with Provincial Councils in the North was a clear mark of government's adherents to commitments it had made, even more significant was the indictment of those who are suspected of responsibility for the killing of students in Trincomalee way back in 2006.
This was followed last week by indictments in connection with the killing of a British national in Tangalle in 2011. And soon afterwards the President ordered the establishment of a Commission to look into disappearances that had taken place during the conflict.
Unfortunately the general perception about these is that government had given in to pressures, and in particular that it feels obliged to cater to international sensibilities in the context of our hosting of the Commonwealth Heads of Government Meeting. Even more unfortunately, many actions taken by government give the impression that it does not really want to do what is right, but has to be forced into action.
Join us in calling on His Excellency The President of the Democratic Socialist Republic of Sri Lanka to introduce a Constitutional Amendment to limit the size of the Cabinet to 20, with no more than 20 Cabinet Ministers and no more than 20 other Ministers of Junior Ministerial rank.
You can sign the petition by clicking here.
http://www.change.org/en-GB/petitions/his-excellency-mahinda-rajapaksa-the-president-of-sri-lanka-introduce-constitutional-amendment-limiting-cabinet-to-20-cabinet-ministers
Short link – http://chn.ge/YbSBgY
_____________________________________________________________________________________________________________________
First published – Daily News 24 Dec 2012
Last month I judged the semi-finals of the MTV Debating Competition. I don't usually accept such invitations, given the time these engagements take, but the topic was whether the 13th Amendment should be abolished, and I thought I should get an idea of what young people were thinking.
To my surprise, both teams expressed the view that the 13th Amendment was a mess because it did not sufficiently empower people at the periphery. Those who did not want to abolish it granted that it needed amendment, to which the Proposition said that there was no point in amending it out of recognition, and that it made more sense to replace it altogether.
Of course the views expressed could not be taken as representative of the country as a whole, since the debate was in English, and it was two Colombo schools which were in the Semi=Final. But I remembered then the nationwide polls taken at the time I took over the Peace Secretariat in 2007, when the government had come to the realization that it had to deal with the Tigers militarily. Even polls taken by NGOs that had been in favour of the Peace Process initiated by the UNP government – as I had been, until I realized, very soon I should add, that this was not likely to lead to peace but to further confrontation and suffering as the Tigers used that period to build up their military strength – indicated that the vast majority of the people were in favour of getting rid of the Tigers. But they also advocated a peaceful political settlement with greater devolution.
I should add that the need for this is universally agreed, though as I have noted it is expressed as decentralization by many who urge getting rid of Provincial Councils as they now stand. My own view is that, if we go on discussing the matter in terms of Provincial Councils and emotive terms such as devolution and decentralization, we will lose sight of what is generally agreed, that we must develop mechanisms to ensure more power to the people, with greater accountability. Read the rest of this entry »
The last section I had planned to look at in this series is the Judiciary, though that may be the most important in the current context. The basic suggestions I put forward some weeks back, before the crisis had got so grave, basically addressed problems that were developing precisely because we were confused about two principles that all constitutional dispensations should hold sacred.
The first is that the judiciary should be independent, which means that there should be no interference, by individuals or any other branch of government, with regard to the content of the decisions it makes.
The second is that the judiciary, like all other branches of government, should be accountable to the people. Its decisions should be subject to review, and it should follow procedures so that reliance might be placed not only on its judgments but on the processes through which it reaches such judgments. When procedures are established by law, it must itself obey those laws, though it should have leeway to recommend changes to the legislature when laws prove cumbersome or even unjust. When procedures have not been put in place, it must develop procedures through guidelines that are made known to the public.
For these purposes, so as to
ensure the independence of the judiciary whilst promoting transparency with regard to appointments
promote professionalism in the judiciary
institutionalize justiciability by making all decisions subject to review
introduce alternate mechanisms of seeking justice whilst preserving the ultimate authority of the Courts