You are currently browsing the tag archive for the 'Presidential system' tag.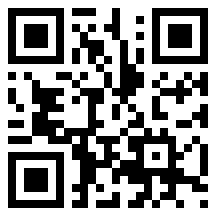 Speech of Prof Rajiva Wijesinha
As Chief Guest at the inaugural meeting of
The Institute of Geology Sri Lanka
2nd June 2014
I am honoured to have been invited today to speak at this inaugural meeting, not least because, as you are all well aware, Geology is not a subject about which I know anything. It is the more kind of you therefore to have asked me, just because I helped to steer the bill to establish the Institute through Parliament. But indeed I should thank you for having asked me to propose the Bill, because I suspect it will be my only achievement in the Chamber as a Member of Parliament.
I should note, in case I sound hopeless, that I believe my work in Committees has been innovative and seminally useful. I am also proud to have been the first member on the Government side to ask questions and propose Adjournment motions. But these are hollow achievements, given that questions are answered late if ever, and hardly anyone is present when Adjournment Motions are discussed. I still live in hope though that my Amendments to the Standing Orders, which would if accepted enhance the role of Parliament, will be put to the House. But a combination of intransigence on the part of Government and lethargy on the part of the Opposition, which prefers to complain rather than take appropriate action, will probably kill that too.
The problem, I should note, in the context of this inaugural meeting, is that there is no Professionalism with regard to the job of being a Member of Parliament. It would be absolutely unthinkable for Parliamentarians to come together to 'promote the acquisition, dissemination and exchange of knowledge'about Parliaments, or to 'assess the eligibility of candidates for admission to the various grades' of Parliamentarians. We do not think about national policies nor do we promote, maintain and uphold professional and ethical principles and standards on relevant matters.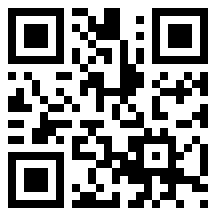 A group of young people, including a few politicians, have been working recently on suggestions for Constitutional Reform following the appointment of the Parliamentary Select Committee. The brief of that Committee is wide and, even though efforts were made to hijack it, and turn it into a vehicle to amend the 13th Amendment, the Chairman stood firm and made it clear that the terms of reference as laid down by those who proposed the Committee should stand.
I have no doubt that, despite the omission of perspectives that are more common in the country and in Parliament than extreme views on either side, there are enough persons on the PSC who will ensure that the commitments that country and the President have entered into will be upheld. However I suspect the Committee will deliberate for a very long time, and a lot of problems that it would be very simple to resolve will only get worse.
I welcome therefore what I see as a Youth Initiative, and have been impressed by the systematic way in which they are proceeding. They have used as a basic text a comparison which has been made of the three recent comprehensive proposals for Constitutional Reform that have been published. The first of these – as usual, I am tempted to say – was that of the Liberal Party, and this was followed this year by the proposals of the UNP as also those of a group led by the Rev Omalpe Sobitha.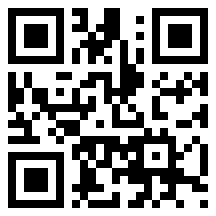 Transparency International recently held a workshop on how Parliamentarians could contribute to reducing corruption. Though it was mainly opposition members who attended, government too was represented, in the form of Rev Athureliya Rathana of the JHU, as well as Thilanga Sumathipala, Vidura Wickramanayake and Manusha Nanayakkara, apart from myself.
Much discussion centred around the oversight role of Parliament, following an informative introduction by former Auditor General Mayadunne. He noted that Parliamentary questions should be an important tool of ensuring financial probity, while there were several forms of Committees that could also do much to reduce corruption. Unfortunately, as almost all speakers noted, questions have little impact, since there are innumerable delays in answering most questions of consequence – while even more seriously, the Committee system in Parliament has almost completely collapsed.
We tried to correct the former problem in what proved the abortive attempt by the Committee on Standing Orders to amend them. With the full approval of the Speaker, we planned to introduce a provision that made prompt answers to questions mandatory, with a requirement that the Speaker call on the head of the Executive for remedial action if there were delays. Unfortunately this, like all our other suggestions, fell by the wayside when the Consultant Parliament had hired behaved foolishly, and drew an equally excessive reaction from a member.