You are currently browsing the tag archive for the 'Ministry of Policy and Plan Implementation' tag.
Though I do not in any way regret our decision not to support Mahinda Rajapaksa at the forthcoming Presidential election, I do feel immensely sorry for him. He is neither a fool, nor a villain, so he knows well the mess into which he has got himself. Though he and his advisers will use every trick in the book now to win re-election, and he might even succeed, he knows that the methods he is now using serve only to make crystal clear how very unpopular he has become.
This was not something the Mahinda Rajapaksa who led us to victory over the Tigers deserves. It is quite preposterous that a man who took bold decisions to save the country from terrorism has been incapable of taking any decisions at all in recent months to remove the various blights that have hit us.
Lalith Weeratunge made the excuse for him that the truth was being kept from him. Last March, after I had drawn his attention yet again to the problems that were mounting, he wrote to me that 'Once I return end of next week, i.e., about March 30, I must meet you to have a frank chat. Little I can do, I will.  Not many speak the truth today and all I hear are blatant lies. However, not many know that I have my ears to the ground; in every district, little groups have been talking to me.  I am sure both of us could bring out the reality.'
But we never did get to meet, and time and again he cancelled meetings because he had suddenly to go abroad. In time I stopped regretting this, because it seemed to me that there was little we could do together that Lalith could not do himself, given that he still I think commanded the President's confidence. But I suppose we have to sympathize with his lack of confidence in his ability to correct things himself, given the much stronger motivations of those who had hijacked both the President and the Presidency. After all he had failed to get the President to correct course when his wife first drew attention to aberrations at the Securities Commission.
Underlying the diffidence however was the belief that the President was not really in danger. I suspect those around him never thought that Ranil Wickremesinghe would not be the main candidate against them, and understandably they thought that Mahinda Rajapaksa would then be a shoo-in for the Presidency. After the Uva election they might have thought twice, but they doubtless assumed they would not find it difficult to construct a pitch, as it were, of their choosing. This would be the past, and the Tigers, and on such a pitch Ranil would flounder – though, to make sure of this, they have got ready vast amounts of propaganda to remind the people of Ranil's past. The posters I have seen recently with Richard de Zoysa's picture indicate how far back they were determined to go, but with control of so much of the media, they must have thought they could keep attention during the campaign on Ranil's weaknesses, rather than the recent failures of governance.
That complacence explains the fact that they were quite prepared to not just forget but even to actively alienate Muslim voters. It seems to have come as a shock to government that even Rishard Bathiudeen was preparing to cross over to the common opposition. But had they bothered to listen to what he has been saying in Parliament recently they would have realized how deeply upset he was. The desperate measures they have had to engage in to keep him and his party, carrots and sticks extending even to getting rid of faithful old Mr Azwer from Parliament, indicate they understand how important such voters are. But though they might paper over the façade, a moment's thought should make them realize that, given the manner in which the Muslims have been treated, there is no way anyone in the community can support the President and succeed in any future election. Indeed I suspect that even Faizer Mustapha will have to move, given that his efforts to control the BBS rally in Aluthgama were treated with contempt, a fact known to the entire Muslim community, even if the President were deceived about it. Read the rest of this entry »
Several papers, though interestingly enough not all, carried accounts last week of the failure of Vasantha Senanayake to propose the Constitutional Amendment that stood in his name on the Order Paper of Parliament on September 25th. It was not however registered that he had not withdrawn the motion, which was to introduce statutory limitations on numbers in the Cabinet. He merely postponed it, while meanwhile requesting government to set up a Committee to go into that and other constitutional amendments he had proposed.
It seemed to me a pity that he had not gone ahead with the motion, not least because of the enthusiasm with which government members had greeted it on the day. One government MP came up to congratulate him, and was deeply disappointed to be told that he would not be proposing it that day. Even more surprisingly, a Cabinet Minister, albeit a particularly honest and honourable one, told me it was a very good idea. And the enthusiasm of the opposition also took the form of recognition of their own inadequacies, for Ravi Karunanayake, who had proposed something of the sort through a Private Members Motion, granted that it was much more effective to put forward a Bill.
Ravi indeed has contributed to the contumely in which Private Members Motions are held, by proposing hundreds of varying importance, which has contributed to Fridays becoming a day to avoid Parliament. And it is a mark of the lack of awareness about Parliamentary practice in those who pass for senior Parliamentarians that it was a first time member who registered the importance of putting forward a Bill, instead of adding through a Motion to the tedium of Fridays. That day in Parliament is now largely the preserve of Ravi and of his great rival Buddhika Pathirana, along with legions of the dead (obituaries being the other main subject of discussion on Fridays, apart from the motions of the dynamic duo).
The assumption in the press was that Vasantha had been pressed by the UPFA leadership into withdrawing the motion. This had indeed happened earlier, for he had put forward the Bill some months ago, but on that occasion the President had spoken to him and, in talking about his bright future, persuaded him not to put it on the agenda. I suppose it is because I do not have a future that I would have sought some sort of commitment from His Excellency to encourage debate and discussion on the matter, but I can understand someone of Vasantha's age believing that that would not be the end of the matter. Read the rest of this entry »
By Rasika Jayakody
Professor Rajiva Wijesinha, who is a national list Parliamentarian of the ruling party, is a strong opinion-maker in the government where reconciliation is concerned. In an interview with The Sunday Leader, he strongly backed the government's move to appoint a Truth and Reconciliation Commission, following the South African model. He termed that such an effort can be construed as part of implementing LLRC recommendations.
Speaking of the relation between the Lessons Learnt and Reconciliation Commission and the Truth and Reconciliation Commission the Parliamentarian says, "Lessons Learnt and Reconciliation Commission is suggestive of a broader mechanism of this nature and this is in line with implementing LLRC recommendations. LLRC presented an excellent report and the commission perfectly fulfilled the task it was entrusted with. The TRC focuses more on problems concerning the people on the ground and give them solutions. That is one of the most important aspects of reconciliation. One should understand the fact that the LLRC, the Parliamentary Select Committee (PSC) and the Truth and Reconciliation Commission have their own ambits. And they don't clash with each other".
He also commends the President's approach to the matter saying he reflects pluralism and the traditional SLFPers are pluralist to the core. "But the problem is their voice is subdued and as a result, extremists are ruling the roost," Wijesinha says.
On Sri Lanka's journey towards reconciliation, the Parliamentarian says, Sri Lanka has not pursued the Reconciliation process with the commitment it requires. "Given its urgency, I believe we should try to understand the reasons for this, and try to overcome them."
Following are excerpts of the interview: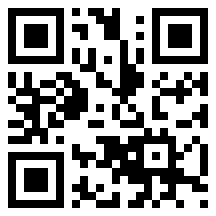 Reconciliation and the role of India
Presentation by Prof Rajiva Wijesinha, MP
At the Observatory Research Foundation
Delhi, December 13th 2013
I must admit to being deeply worried about the current state of relations between India and Sri Lanka. I contrast this with the excellent situation that obtained in 2009, when India was the chief component of the protective barrier against efforts to stop us eradicating terrorism from our shores. One might have thought that this was a goal the whole world would have supported, but sadly this is not an ideal world and countries will naturally put their own self interest first. Fortunately, not only did India's interests coincide with our own at that stage, but given the terrible toll terrorism funded by external sources was taking on both our countries, I think it is also true to say that we worked in accordance with the highest moral perspectives.
But the aim we shared then, of eradicating terrorism on our shores, went hand in hand with another commitment, which was the promotion of pluralism in Sri Lanka. This again is a moral goal, but it also has a practical dimension, in that the full incorporation of the Tamil people in the body politic in Sri Lanka would have reduced the potential for future terrorism.
Sadly Sri Lanka has not pursued the Reconciliation process with the commitment it requires. Given its urgency I believe we should try to understand the reasons for this, and try to overcome them. In this process India has a significant role to play.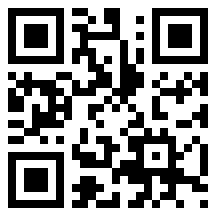 Some of the issues I have raised in recent columns in this series came up in a different form in a presentation made by Indrajith Coomaraswamy during one of the discussions the Liberal Party has been conducting on Reform. Though initially we had thought of concentrating on Constitutional Reform, it soon became clear that that alone was not enough, and questions of change had to be looked at holistically.
Given Sri Lanka's current status, as a Developing Country that has got over the hump of under-development (the only Under-developing country that was still under-developing, as the Economist I think once sharply put it), it is obvious that economic issues are of particular concern. We were fortunate therefore to get four speakers who dealt, in short and succinct presentations that were amongst the best I have heard, on political economics, and the issues we now face.
All of them should be widely disseminated, but in particular what Indrajith Coomaraswamy said should be studied by all decision makers. Pointing out that we were now in a better position than ever in the last half century to go forward, he pointed out the severe institutional constraints we face.
The manner in which our Executive is constituted ensures that administrative or professional capacity are not taken seriously when portfolios are allocated. Of course many Members of Parliament have skills that will allow them to contribute to formulating policy and making decisions, but that is not a prerequisite. Given too the need to continue in Parliament by ensuring popularity in their electorates, Ministers naturally see their constituency responsibilities as more important than the claims of the Ministerial responsibilities they are given.
I suppose this is a necessary part of the Westminster system, but in Britain and other countries where that system continues, there are systems to ensure that capable people with understanding of the ministries to which they are appointed can also be selected. Most countries having a Westminster style system, of allocating portfolios to Parliamentarians, have a second chamber to which proven administrators can be appointed – as with for instance Manmohan Singh or Kapil Sibal in India. In addition, on a first past the post system, competent people can be allocated safe seats, and do not have to worry unduly about electoral considerations in fulfilling their Ministerial responsibilities. And some countries such as Thailand have gone beyond this, in allowing for portfolios to also be filled by those with proven executive capacity without them having to enter Parliament.
Based on a talk given at the SF training centre in Kilinochchi – Part 1
Based on a talk given at the SF training centre in Kilinochchi – Part 2
A few weeks back I was asked to speak at a workshop arranged by the Kilinochchi Special Forces Commander on 'Information Operations and Civil Affairs'. It seemed an excellent initiative, and the concept paper sketched out several areas  civilian administrators should also have thought of. Sadly they don't, so it was left to the forces to think about
Communicating immediately and consistently with the community

Establishing and nurturing good relations with the media

Reinforcing support relationships with others

Describing and updating progress on the post-conflict peacebuilding effort

Gaining and maintaining a reputation as a trusted source of reliable information for the effected population

Implementing an information strategy that enhances operational credibility and effectiveness
I was deeply impressed by all this, for I have long argued that the remarkable achievements of this government are being nullified by its failure to put forward clearly its remarkable successes. I have also noted that the civilian branches that have, nationally and internationally, the responsibility of setting the record straight have failed miserably. That is why I feel strongly that it is time some of the efficiency which characterized the operations of the military through the conflict period, and beyond, were conveyed to those who have let down the country so badly.
When I talk of this government, I should make a distinction between achievements before the last General Election, and what happened afterwards. There is no doubt that, before government got a large majority in Parliament, its actions were much more effective.
Text of lecture at a workshop at the Kotelawala Defence University – January 20th 2013
In the last segment of this presentation, I will look at a number of factors that have to be taken into account in assessing possibilities of effective coordination. Some of them relate to government machinery, and some to the work of NGOs.
Government officials have difficulties about preparing and implementing plans coherently because they have to report to many political masters.
In earlier times, government officials in particular areas related to Ministers for particular subjects and to individual Members of Parliament in whose constituency they functioned. Senior officials such as Government Agents had to relate to Members of several constituencies, but this was in terms of just one for each area.
Now however all Members in a District feel and exercise responsibilities within the whole District. In addition, government officials also have to relate to Provincial Council Members – many of them for each District taken as a whole – and to elected local government representatives, again many of them for each area.
The result  can be conflicting instructions and conflicting priorities. This also leaves little room for initiative of the part of the official. Previously such initiatives could be explained to political representatives and taken forward together, but with so many masters, it is natural for most officials to adopt more passive approaches. This applies also to suggestions that come from Civil Society, including NGOs, since it is easier to respond only to political proposals, given how many of these there can be.
NGOs no longer function purely altruistically.
Until a couple of decades back, aid organizations provided support to those in need. They did this through initiatives that supported government programmes, or else through individual projects based on local needs. Their lead agents were primarily philanthropists who did not live off the work they did.
In more recent times however aid organizations have become businesses that provide livelihoods to the personnel who work in them at all levels. As with all businesses that have career structures, there is a relentless tendency to enhance those careers by increasing the size and influence of the business. NGOs wish to have a decisive say in policies and practices wherever they operate. Read the rest of this entry »