You are currently browsing the tag archive for the 'Ministers' tag.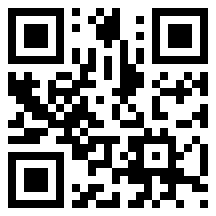 In getting ready material for the consultations I have been having with the young people concerned about constitutional reform, I finally counted up the number of Ministers we have. In fact the figure comes to less than 100, far fewer than the number of Ministers President Jayewardene had in his heyday, with far fewer Members of Parliament, on his side and taken as a whole.
His record included District Ministers too, so that 2/3 of Members of Parliament were Ministers in the eighties, and ¾ of the Government Parliamentary Group. Contrary to the hype of those critics of the current government who have forgotten completely the excesses of the past, things are better now.
But this still does not make them good. It is quite preposterous that Sri Lanka should have 65 Cabinet Ministers (along with 2 Project Ministers) plus 27 Deputy Ministers. In addition there are 4 Monitoring Ministers, as far as I know. This is fewer than I thought, but I realize now that the claim that Members of Parliament were asked to apply for these positions was not correct. I was under the impression, when I was told that I had failed to ask when applications were called, that National List MPs had not been included in the notice, but I find that others were left out too.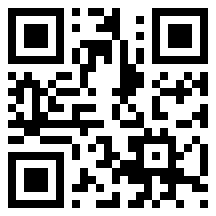 Last week saw yet another example of the slow erosion of systems that makes justice so alien a concept for our people. In Parliament we received yet another Bill cointaining amendments to a previous Bill.  It will be taken up only later, so I was not surprised that the original Bill was not available, since anyone interested could look it up in the interim in the Parliament Library. But once again I found that the notes at the side of the document, which are supposed to sum up the content of each clause, simply noted that the clauses were amendments to previous clauses.
The summing up, I should note, had been included at the beginning of the Bill. This does not happen always, so one should be thankful that this time at least anyone looking at the Bill could find out at a glance what was happening where. But I fail to understand why a custom designed for convenience, to allow anyone looking at the Bill to see immediately the impact of each clause, is now ignored. The only place where it still prevails is in the last two clauses of the Bill, where a note on the side tells us exactly what is in the Bill itself. One notable piece of information thus highlighted is that, where versions of the Bill in different languages are different, the Sinhala text shall prevail.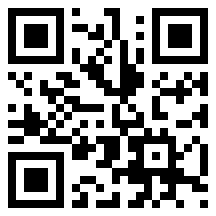 In addition to discussion of the role of oversight committees of Parliament in reducing corruption, two other important issues were raised at the Transparency International consultation with Parliamentarians, where structural reforms are required if corruption is to be reduced. One is an area in which the system we have increases the temptation, or perhaps even the need, to be corrupt.
This is our current electoral system, where those seeking election to Parliament, and indeed to any political body, have to campaign over a vast area, and combat members of their own party as well as the opposition. The obvious solution is to change the electoral system, but another method proposed was to have strict caps on election expenses, with funds provided by the state. I am not sure this will work, given the many ways in which money can be spent with no direct connection to the candidate, which indeed might increase corruption. But I was happy that the issue had been considered, and some sort of remedy thought essential.
The other structural problem we have is the vast size of the Cabinet. There may be no direct link between the plethora of Ministerial positions and corruption, but it certainly makes financial controls more difficult. In addition to the natural desire of any Minister to make a mark, which requires spending money, the number of Ministers means that Parliament cannot properly exercise financial controls over the Executive, since it is holders of Executive office who dominate Parliament and all its committees. Read the rest of this entry »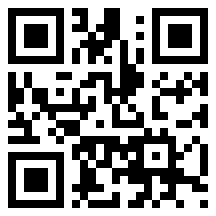 Transparency International recently held a workshop on how Parliamentarians could contribute to reducing corruption. Though it was mainly opposition members who attended, government too was represented, in the form of Rev Athureliya Rathana of the JHU, as well as Thilanga Sumathipala, Vidura Wickramanayake and Manusha Nanayakkara, apart from myself.
Much discussion centred around the oversight role of Parliament, following an informative introduction by former Auditor General Mayadunne. He noted that Parliamentary questions should be an important tool of ensuring financial probity, while there were several forms of Committees that could also do much to reduce corruption. Unfortunately, as almost all speakers noted, questions have little impact, since there are innumerable delays in answering most questions of consequence – while even more seriously, the Committee system in Parliament has almost completely collapsed.
We tried to correct the former problem in what proved the abortive attempt by the Committee on Standing Orders to amend them. With the full approval of the Speaker, we planned to introduce a provision that made prompt answers to questions mandatory, with a requirement that the Speaker call on the head of the Executive for remedial action if there were delays. Unfortunately this, like all our other suggestions, fell by the wayside when the Consultant Parliament had hired behaved foolishly, and drew an equally excessive reaction from a member.
The manner in which our Executive is constituted ensures that administrative or professional capacity are not taken seriously when portfolios are allocated. Of course many Members of Parliament have skills that will allow them to contribute to formulating policy and making decisions, but that is not a prerequisite. Given too the need to continue in Parliament by ensuring popularity in their electorates, Ministers naturally see their constituency responsibilities as more important than the claims of the Ministerial responsibilities they are given.
I suppose this is a necessary part of the Westminster system, but in Britain and other countries where that system continues, there are systems to ensure that capable people with understanding of the ministries to which they are appointed can also be selected. Most countries having a Westminster style system, of allocating portfolios to Parliamentarians, have a second chamber to which proven administrators can be appointed – as with for instance Manmohan Singh or Kapil Sibal in India. In addition, on a first past the post system, competent people can be allocated safe seats, and do not have to worry unduly about electoral considerations in fulfilling their Ministerial responsibilities. And some countries such as Thailand have gone beyond this, in allowing for portfolios to also be filled by those with proven executive capacity without them having to enter Parliament.
Join us in calling on His Excellency The President of the Democratic Socialist Republic of Sri Lanka to introduce a Constitutional Amendment to limit the size of the Cabinet to 20, with no more than 20 Cabinet Ministers and no more than 20 other Ministers of Junior Ministerial rank.
You can sign the petition by clicking here.
http://www.change.org/en-GB/petitions/his-excellency-mahinda-rajapaksa-the-president-of-sri-lanka-introduce-constitutional-amendment-limiting-cabinet-to-20-cabinet-ministers
Short link – http://chn.ge/YbSBgY
___________________________________________________________________________________________________________
I received recently a letter from the Secretary to the Ministry of Justice, pointing out that her Ministry had been allocated responsibility for several elements in the National Human Rights Action Plan which were not within their purview. She was quite right, and there are other elements too with regard to which the Inter-Ministerial Task Force will have to request Cabinet to make the appropriate adjustments.
One or two of the points raised arose from the fact that sometimes many Ministries have to share responsibility for action. Thus recently I attended a discussion chaired by the Ministry of Child Development and Women's Affairs regarding the replacement for the Child and Young Person's Ordinance. This had been prepared by the Ministry of Justice, but the draft was to go to Cabinet through a joint Cabinet Paper, given the seminal role required of the Children's Ministry in implementing the new law.
Unfortunately, while the Secretary to the Ministry of Justice is happy to develop active coordination mechanisms with other ministries, this does not always happen. I remember for instance the difficulties we had with establishing a framework for Rehabilitation and Reintegration of former Combatants, when the Ministry of Disaster Management and Human Rights was responsible for coordination of humanitarian assistance. Because, even with the end of the war in sight, there was no sense of urgency about this, we took the lead with the support of the International Labour Organization in developing a framework, and produced what should have been the basis for action.
But unfortunately the mandate for rehabilitation lay then with the Ministry of Justice, and cooperation was not forthcoming. Even when a dedicated Commissioner General of Rehabilitation was appointed in the form of an army officer – previously the Secretary to the Ministry of Justice, who had far too much to do anyway, had occupied that position too – he still reported to the Minister of Justice, and so could not formally adopt the document we had produced, even though he did a great deal that was recommended there.
But because the Policy Document was not formally adopted, there remained a lacuna with regard to reintegration, and we still suffer from a lack of clear responsibility in that regard. It is widely assumed that the Rehabilitation Bureau is responsible for that element too, but that is not the case officially. Though interventions to support reintegration can be promoted in terms of the rehabilitation mandate, these cannot be systematic, and this leads to problems.
Text of lecture at a workshop at the Kotelawala Defence University – January 20th 2013
In the last segment of this presentation, I will look at a number of factors that have to be taken into account in assessing possibilities of effective coordination. Some of them relate to government machinery, and some to the work of NGOs.
Government officials have difficulties about preparing and implementing plans coherently because they have to report to many political masters.
In earlier times, government officials in particular areas related to Ministers for particular subjects and to individual Members of Parliament in whose constituency they functioned. Senior officials such as Government Agents had to relate to Members of several constituencies, but this was in terms of just one for each area.
Now however all Members in a District feel and exercise responsibilities within the whole District. In addition, government officials also have to relate to Provincial Council Members – many of them for each District taken as a whole – and to elected local government representatives, again many of them for each area.
The result  can be conflicting instructions and conflicting priorities. This also leaves little room for initiative of the part of the official. Previously such initiatives could be explained to political representatives and taken forward together, but with so many masters, it is natural for most officials to adopt more passive approaches. This applies also to suggestions that come from Civil Society, including NGOs, since it is easier to respond only to political proposals, given how many of these there can be.
NGOs no longer function purely altruistically.
Until a couple of decades back, aid organizations provided support to those in need. They did this through initiatives that supported government programmes, or else through individual projects based on local needs. Their lead agents were primarily philanthropists who did not live off the work they did.
In more recent times however aid organizations have become businesses that provide livelihoods to the personnel who work in them at all levels. As with all businesses that have career structures, there is a relentless tendency to enhance those careers by increasing the size and influence of the business. NGOs wish to have a decisive say in policies and practices wherever they operate. Read the rest of this entry »
Text of lecture at a workshop at the Kotelawala Defence University – 20 January 2013
I plan in the three hours of this workshop to cover a lot of ground, which I hope will lead to much discussion, and to some understanding of the principles of government, and actual practice in Sri Lanka. This will require being direct, but the criticisms I make will I hope provoke thought, and encourage efforts at reforms that are essential.
Of all countries that have a long democratic tradition, Sri Lanka has perhaps the most dysfunctional structure of government. If you look at constitutional dispensations elsewhere, there are essentially two. The first, springing from Britain, and known as the Westminster model, combines the Executive and the Legislature. All Ministers come from Parliament, and report to it directly.
The second is based on the doctrine of Separation of Powers, and was first put into practice in the United States of America. The Executive is entirely separate there from the Legislature. A directly appointed President selects a Cabinet to run the various Departments of Government. Parliamentarians, in addition to passing laws, also however play a role with regard to the executive, in that they are in charge of the budget that finances the work of the Executive. They are also meant to monitor its work through the financial controls they exercise, and to contribute to policy through Committees.
Our Constitution is a hybrid of these two systems. Though it is claimed that it is similar to the French, where there is a Prime Minister in addition to a President, the differences are immense. Though the President in France must appoint a Prime Minister in terms of command of a majority in Parliament, he can appoint anyone from outside Parliament to this post, and to any executive office. Anyone who comes from Parliament, including the Prime Minister, must give up his Parliamentary position before becoming part of the Executive.
Thus the Executive concentrates on getting things done, without the demands of legislation or constituency requirements. And it has no role to play in oversight. Correspondingly, at Parliament can exercise its oversight function without being dominated by the Executive branch. In Sri Lanka all aspects of Parliament are controlled by Ministers. They chair all Committees, whereas even in Britain, though members of the Cabinet are obviously more equal than others, Committees are left to backbenchers.