You are currently browsing the tag archive for the 'Education Act' tag.
In the last few articles in this series, before we know whether or not the Reforms this country needs will be taken forward or not, I will continue to look at the pledges in the President's manifesto which have been ignored. The most important had to do with structural and political reforms, and of these the Government only bothered about one, leaving half a dozen undone.
But there were also very practical measures, which are equally important if we are to develop as our people deserve. Way back in the seventies the Economist I think described us as the only underdeveloped country that was still under-developing, and in 2001, the then Australian ambassador said he had never known a country go backwards so quickly, as we had done, during the period he had been here. That was one reason that motivated me to vote for the UNP in the December Election, though the way the LTTE ran circles round the government that took over soon caused worry. Still, I think it was a good thing we had a change then, since I think it also put the SLFP, in its PA incarnation which then changed to UPFA, back on its toes.
Development, when he experienced it, came largely through construction, as with D. S. Senanayake and his dams, the Mahaweli in JR's time, and then the devotion to infrastructural development in rural areas under both Premadasa and Mahinda Rajapaksa. But while we must continue grateful to the last, both for bringing us security, and for his development programmes, in the last couple of years it became clear that not enough was being done with regard to Human Resource Development.
First published 18 Nov 2014
My mother, had she lived, would have been 89 today. Mahinda Rajapaksa is 69, and today is also the 9th anniversary of his election to the Presidency. Given that the Constitution prescribes 6 year terms, it seems absurd that he is thinking of cutting short his Presidency yet again, and submitting himself for election for the third time. Given how exhausted he was during the Uva Campaign, it is worrying that he keeps going on and on with such campaigns, without reflecting on how much time he has spent in the last nine years in electioneering, time that could have been spent better in actually governing the country.
Indeed Sri Lanka now seems to have turned into a sort of Mad Hatter's Tea Party, with everyone getting up and changing their seats whenever the mood takes them. Such practices reduce considerably the time for reflection, and in the case of politicians the planning and monitoring that is essential if they are to be taken seriously. The last time I spoke to the President about reforms, he told me that it was time now to concentrate on elections. But given the frenetic timetable he sets – or which is set for him by his advisers – it has become clear that there will probably never be time to think about the reforms the country needs.
The Left parties had suggested to him that he should not think of elections now, since he has two years more to go, and Parliament too can go on for over 18 months. They asked the Liberal Party too to support this stand, and we decided at our last Executive Committee meeting that we should urge constitutional and structural reforms. Unfortunately, given domination of government policy by a few confidantes of the President, nothing has been done about many of the good ideas the President had, since they do not relate to the concerns of the dominant minority.
Thus nothing has been done about Local Government Reform, save for reform of the electoral system, a good idea in itself had it not been accompanied by foolish details which meant it had again to be amended – after having been first withdrawn and then hastily reintroduced and passed. Meanwhile the act to give greater responsibility to local authorities languishes, as does the proposed Universities Act. The new Education Act, a draft of which was ready way back in 2010, is also on the back burner, while electoral reform for Parliament and for Provincial Councils, even more urgently needed than for Local Government bodies, seems to have been forgotten.
Indeed the current approach of government seems to be to compound the waste that our electoral system necessarily involves. One amongst many of its principal drawbacks is internal competition. This means candidates have to have limitless resources, given that they are competing against everyone on their party list for preferences – hence the waste and environmental damage caused by millions of posters, with the concomitant alcoholism and violence that the pasting of posters in competition with others gives rise to.
As though to promote waste, government has now devised a method of giving control of massive amounts of money to those who will have to face a Parliamentary election. Given that in recent times, and blatantly so in Uva, handouts have been considered the best way to win elections, we can expect massive expenditure, some of it derived from the two extra decentralized budgets that have been given to some government MPs – extending in some cases to over 600 million rupees.
Does the President not realize the waste that this approach to politics engenders, and the costs that will have to be met by future generations? Read the rest of this entry »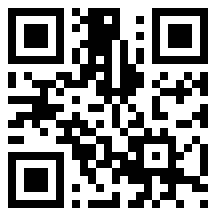 In the few weeks he has been in office, the new Secretary to the Ministry of Child Development and Women's Empowerment has shown himself as concerned as his predecessor to promote the rights as well as the interests of those entrusted to the care of his Ministry. He is also concerned with the wider dimensions of his responsibilities, as was seen when he decided to institute a campaign to ensure Sufficient Leisure for Children.
This was based on a focus area in the National Human Rights Action Plan which we had not concentrated on in discussions of the Task Force, concentrating instead on what seemed more vital issues such as the prevention of abuse. But the Secretary is of course quite right to look at all aspects, and in particular to worry about the 'holistic development of children' which is now adversely affected because of educational overload.
I am not certain however about one point in the directive he sent to senior officials of the Ministry to prepare 'an enabling environment for children to enjoy leisure'. Amongst areas in which he sees overload are extra-curricular activities. My recent investigation during Divisional Secretariat Reconciliation Committee meetings of what goes on in schools in the regions suggests however that the real problem is the lack of extra-curricular activities.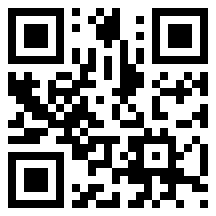 In getting ready material for the consultations I have been having with the young people concerned about constitutional reform, I finally counted up the number of Ministers we have. In fact the figure comes to less than 100, far fewer than the number of Ministers President Jayewardene had in his heyday, with far fewer Members of Parliament, on his side and taken as a whole.
His record included District Ministers too, so that 2/3 of Members of Parliament were Ministers in the eighties, and ¾ of the Government Parliamentary Group. Contrary to the hype of those critics of the current government who have forgotten completely the excesses of the past, things are better now.
But this still does not make them good. It is quite preposterous that Sri Lanka should have 65 Cabinet Ministers (along with 2 Project Ministers) plus 27 Deputy Ministers. In addition there are 4 Monitoring Ministers, as far as I know. This is fewer than I thought, but I realize now that the claim that Members of Parliament were asked to apply for these positions was not correct. I was under the impression, when I was told that I had failed to ask when applications were called, that National List MPs had not been included in the notice, but I find that others were left out too.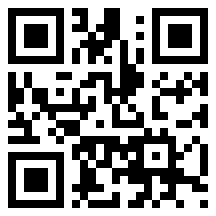 Transparency International recently held a workshop on how Parliamentarians could contribute to reducing corruption. Though it was mainly opposition members who attended, government too was represented, in the form of Rev Athureliya Rathana of the JHU, as well as Thilanga Sumathipala, Vidura Wickramanayake and Manusha Nanayakkara, apart from myself.
Much discussion centred around the oversight role of Parliament, following an informative introduction by former Auditor General Mayadunne. He noted that Parliamentary questions should be an important tool of ensuring financial probity, while there were several forms of Committees that could also do much to reduce corruption. Unfortunately, as almost all speakers noted, questions have little impact, since there are innumerable delays in answering most questions of consequence – while even more seriously, the Committee system in Parliament has almost completely collapsed.
We tried to correct the former problem in what proved the abortive attempt by the Committee on Standing Orders to amend them. With the full approval of the Speaker, we planned to introduce a provision that made prompt answers to questions mandatory, with a requirement that the Speaker call on the head of the Executive for remedial action if there were delays. Unfortunately this, like all our other suggestions, fell by the wayside when the Consultant Parliament had hired behaved foolishly, and drew an equally excessive reaction from a member.