You are currently browsing the tag archive for the 'Parliamentarians' tag.
I have sent the letter below to the Minister of Good Governance, along with the schedule beneath it. I realized how appalling the situation was when I was Secretary to a Ministry, and the personal staff ran riot (including ensuring the election of Mr Thevarapperuma).
Dear Mr Jayasuriya,
I had written to you before about simple measures that could be taken to promote Good Governance and I hope we might be able to meet soon to take things forward, There seems to be too little interest in this at present, and that might lead to the people losing faith in us.
 I gather the JVP has already drafted a Code of Conduct, and I am sorry this has not been shared with party leaders and with parliamentarians in general. But pending that, I will send you some ideas which I hope will be incorporated. My first suggestions are with regard to Personal Staff and perks given to Ministers, which are often not used for Ministry work. I realized how bad the situation was when the Secretary of the Ministry I held commended my staff. None of them is related to me, and they have all been working full time at the Ministry since I took up responsibilities.
Let me add that, if the changes I suggest below in the Schedule are made, I will not take advantage of the additional support for Parliamentarians. Otherwise it will be claimed that I would like to get back some of the advantages I have given up in resigning from the Ministry – though obviously I do not need them since I do not have a constituency.
The cost to the country will be about the same, and more Parliamentarians will have less incentive to obtain executive office for the sake of the perks and privileges.
Yours sincerely
Prof Rajiva Wijesinha, MP
 Schedule
One of the reasons for everyone wanting to be a Minister is the perks Ministers enjoy. These are often used for personal gain, but in addition they are used for political advantage. This also badly affects productive work. The general principle followed it seems, in forming a Cabinet, is not to select those who understand the subjects allocated to them, but rather to give portfolios for the purpose of ensuring electoral success – both to keep people happy so they will not change sides, and to give them resources to fight elections.
The Minister for Good Governance thought we have an unfortunate political culture and that it would be difficult to change, but we must start now. I would suggest therefore that we adopt a principle of distinguishing between the executive and the Parliamentary roles of politicians and limit them using Ministry resources for electoral or personal purposes. I believe there will be less need of excessive resources when we change the electoral system. But even then, what we should do is give ordinary Parliamentarians a bit more, while cutting down on the waste now.
These measures will also reduce the assumption that the main purpose of a Ministry is to be able to give jobs to people, with little regard for qualifications or ability.
I therefore suggest the following – Read the rest of this entry »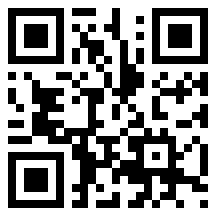 Speech of Prof Rajiva Wijesinha
As Chief Guest at the inaugural meeting of
The Institute of Geology Sri Lanka
2nd June 2014
I am honoured to have been invited today to speak at this inaugural meeting, not least because, as you are all well aware, Geology is not a subject about which I know anything. It is the more kind of you therefore to have asked me, just because I helped to steer the bill to establish the Institute through Parliament. But indeed I should thank you for having asked me to propose the Bill, because I suspect it will be my only achievement in the Chamber as a Member of Parliament.
I should note, in case I sound hopeless, that I believe my work in Committees has been innovative and seminally useful. I am also proud to have been the first member on the Government side to ask questions and propose Adjournment motions. But these are hollow achievements, given that questions are answered late if ever, and hardly anyone is present when Adjournment Motions are discussed. I still live in hope though that my Amendments to the Standing Orders, which would if accepted enhance the role of Parliament, will be put to the House. But a combination of intransigence on the part of Government and lethargy on the part of the Opposition, which prefers to complain rather than take appropriate action, will probably kill that too.
The problem, I should note, in the context of this inaugural meeting, is that there is no Professionalism with regard to the job of being a Member of Parliament. It would be absolutely unthinkable for Parliamentarians to come together to 'promote the acquisition, dissemination and exchange of knowledge'about Parliaments, or to 'assess the eligibility of candidates for admission to the various grades' of Parliamentarians. We do not think about national policies nor do we promote, maintain and uphold professional and ethical principles and standards on relevant matters.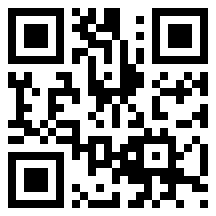 As I have noted, the Vasantha Senanayake proposals that have been sent to the Parliamentary Select Committee are to form the basis of the discussions the Marga Institute is facilitating to promote consensus. The most innovative of the ideas put forward in the memorandum submitted to Parliament is the suggestion that we accept the logic of the Executive Presidential system, and therefore bring the Cabinet in line with the executive system in other countries which have Executive Presidents – the United States and Russia and France and the Philippines, to name but a few.
On a proper Executive Presidential system, unlike the hybrid perversion J R Jayewardene introduced, those put in charge of the different branches of the executive come from outside Parliament. If they are in the legislature, they have to resign their Parliamentary positions, as Hilary Clinton and John Kerry did. Even when the President has a Prime Minister whose tenure depends on the confidence of Parliament, when that Prime Minister has won election and established a majority, he gives up his seat to take up an executive position. And as we saw with Vladimir Putin in Russia, someone who had been elected to Parliament and thereby been chosen as Prime Minister, can easily, and with greater effectiveness, be replaced by a technocrat.
Characteristically, Dayan Jayatilleke opposed the suggestion on the grounds that it would lead to the President filling the executive with his own relations. This was yet another example of an otherwise very distinguished analyst allowing ad hominem arguments to influence his judgment. I should add that his position also fails to take into account the fact that any relations who aspire to executive office will have no difficulty in getting elected, as both our Parliament and many Provincial Councils exemplify. The problem then is that even the very able start making getting re-elected their priority, whereas if Ministers concentrated only on making a success of the areas for which they are responsible, we would have decisions and actions that focus on results rather than popularity.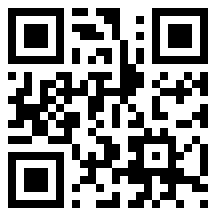 Last week the Marga Institute held a discussion on several sets of proposals that had been forwarded to the Parliamentary Select Committee looking into 'Political and Constitutional Measures to Empower the People of Sri Lanka to Live as One Nation'. After much animated discussion, it was decided to work with the set of proposals put forward by Vasantha Senanayake, and a couple of groups have been established to flesh these out.
Senanayake is perhaps the brightest of the young Members elected newly in 2010, a factor noticed by several embassies that have sent him on delegations of young Members to visit their countries. These proposals sprang from his work with the One Text Initiative which had seen him spearhead a group of Parliamentarians, representing government as well as different opposition parties, who had interacted with members of the Sri Lankan Diaspora, both Sinhalese and Tamil, in Britain. They had sent a report on their visit to the President, though there has been no response to the interesting ideas and suggestions they put forward.
Vasantha had worked together with a group of young professionals to put forward the proposals which included some startlingly innovative ideas. Perhaps the most important of them is not however new, because it was one of the principal elements on which three recent documents on constitutional reform agreed, namely those of the Liberal Party, the UNP and the group led by Rev Sobitha. This was the need to get rid of the present system of elections, and I think it would be useful to return to this now, since the last set of elections to Provincial Councils made crystal clear – again – how destructive the current system is.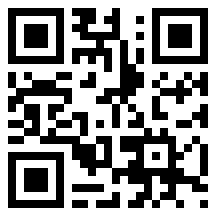 While I continue to believe improving consultation as well as efficiency at local level should be the most important priority for government, I will interrupt the discussion of appropriate mechanisms for this briefly, to look at a very interesting initiative that was publicized recently. This was the launch of a website called http://www.manthri.lk which grades Members of Parliament with regard to their performance in Parliament. This is an interesting effort which could be very useful to the country, but I felt that there had been a lack of intellectual rigour in preparing the website, and it could thus seem to be designed simply to promote particular politicians.
Prominence was given to Members of the Opposition, which is understandable since the system is based only on Hansard. Obviously there are more opportunities for Members of the Opposition to speak. The exception that proves the rule is that the only government Member within the first five was Dinesh Gunewardena. While he fulfills his functions admirably, the reason he is ranked so highly is that he spends much time on his feet only because other Ministers are not present to answer questions.
If rankings are to be made, then it would make sense to have three distinct categories,
a) Opposition members who have far more time allocated to them proportionately, given their paucity, than those on the Government side
b) Ministers who have to answer questions and obviously get more time in debates than backbenchers
c) Government backbenchers. I hasten to add, since on the common system of argument used in Sri Lanka, it will be assumed I am critical of the method because I come out badly, that in fact I am in the first half of all, and comparatively high amongst my peers. But this surprises me because, having been the first MP on the government side to ask a question and to move an Adjournment Motion in this Parliament, I rarely do this now because answers took so long to come and were not precise – while hardly anyone ever waits in Parliament for the Adjournment motions that take place after regular Parliamentary business.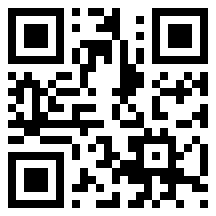 Last week saw yet another example of the slow erosion of systems that makes justice so alien a concept for our people. In Parliament we received yet another Bill cointaining amendments to a previous Bill.  It will be taken up only later, so I was not surprised that the original Bill was not available, since anyone interested could look it up in the interim in the Parliament Library. But once again I found that the notes at the side of the document, which are supposed to sum up the content of each clause, simply noted that the clauses were amendments to previous clauses.
The summing up, I should note, had been included at the beginning of the Bill. This does not happen always, so one should be thankful that this time at least anyone looking at the Bill could find out at a glance what was happening where. But I fail to understand why a custom designed for convenience, to allow anyone looking at the Bill to see immediately the impact of each clause, is now ignored. The only place where it still prevails is in the last two clauses of the Bill, where a note on the side tells us exactly what is in the Bill itself. One notable piece of information thus highlighted is that, where versions of the Bill in different languages are different, the Sinhala text shall prevail.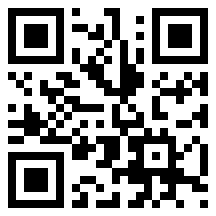 In addition to discussion of the role of oversight committees of Parliament in reducing corruption, two other important issues were raised at the Transparency International consultation with Parliamentarians, where structural reforms are required if corruption is to be reduced. One is an area in which the system we have increases the temptation, or perhaps even the need, to be corrupt.
This is our current electoral system, where those seeking election to Parliament, and indeed to any political body, have to campaign over a vast area, and combat members of their own party as well as the opposition. The obvious solution is to change the electoral system, but another method proposed was to have strict caps on election expenses, with funds provided by the state. I am not sure this will work, given the many ways in which money can be spent with no direct connection to the candidate, which indeed might increase corruption. But I was happy that the issue had been considered, and some sort of remedy thought essential.
The other structural problem we have is the vast size of the Cabinet. There may be no direct link between the plethora of Ministerial positions and corruption, but it certainly makes financial controls more difficult. In addition to the natural desire of any Minister to make a mark, which requires spending money, the number of Ministers means that Parliament cannot properly exercise financial controls over the Executive, since it is holders of Executive office who dominate Parliament and all its committees. Read the rest of this entry »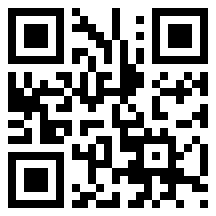 At many of the Divisional Secretariat Reconciliation meetings I have attended in the last few months, there has been harsh criticism of what are termed District and Division Development Committee meetings. Often I am told that problems are raised at these meetings, but nothing is done. Promises are made, but they are never kept.
More recently, since I have again been in the East, having concentrated for the first five months of this year on the North, there have been many complaints about decisions made at Development Committee meetings being changed by the Chairman. There are also allegations of contracts awarded to Rural Development societies being cancelled and given to other entities. Some of this has to do with the comparatively large sums made available through Deyata Kirula for development projects.
Though the allegations made suggested corruption, on going into details I felt that some changes made sense. However it is clearly counter-productive to make decisions after consultation and then change them without at least keeping all stakeholders informed of the change and the reasons for the change.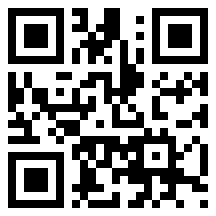 Transparency International recently held a workshop on how Parliamentarians could contribute to reducing corruption. Though it was mainly opposition members who attended, government too was represented, in the form of Rev Athureliya Rathana of the JHU, as well as Thilanga Sumathipala, Vidura Wickramanayake and Manusha Nanayakkara, apart from myself.
Much discussion centred around the oversight role of Parliament, following an informative introduction by former Auditor General Mayadunne. He noted that Parliamentary questions should be an important tool of ensuring financial probity, while there were several forms of Committees that could also do much to reduce corruption. Unfortunately, as almost all speakers noted, questions have little impact, since there are innumerable delays in answering most questions of consequence – while even more seriously, the Committee system in Parliament has almost completely collapsed.
We tried to correct the former problem in what proved the abortive attempt by the Committee on Standing Orders to amend them. With the full approval of the Speaker, we planned to introduce a provision that made prompt answers to questions mandatory, with a requirement that the Speaker call on the head of the Executive for remedial action if there were delays. Unfortunately this, like all our other suggestions, fell by the wayside when the Consultant Parliament had hired behaved foolishly, and drew an equally excessive reaction from a member.