You are currently browsing the tag archive for the 'Board of Secretaries' tag.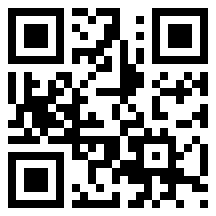 Earlier this month the Liberal Party sent some suggestions for reform to the Parliamentary Select Committee meant to recommend solutions to current national problems. They are based on a vital principle that should be followed in all discussions, namely that we should try to assuage the fears of others rather than seek to assert one's own desires. Through sensitivity to the concerns of others, one can often also ensure sensitivity to one's own concerns.
Our suggestions reaffirm the primary obligation of the State to fulfil the objectives detailed in Chapter VI of the current Constitution. Safeguarding the independence, sovereignty, unity and territorial integrity of Sri Lanka are vital and all those wishing to broadbase the decision making process should recognize that these principles should be paramount. But equally those concerned with national integrity must also appreciate the importance of decentralizing the administration and affording all possible opportunities to the People to participate at every level in national life and in government. National unity should be strengthened by promoting co-operation and mutual confidence, while discrimination and prejudice should be eliminated.
To avoid concentration of power, the doctrine of Separation of Powers should be followed. The different layers of government should be sensitive to the needs of other layers and the People they represent, and this needs to be encouraged by structures that enhance accountability. Some suggestions below need to be entrenched in the Constitution. Others are more appropriately fulfilled through legislation, but the Constitution should direct that such legislation be put in place. I should reiterate here the importance of the first suggestion, since it is little recognized that we have the only Executive Presidential system in the world in which the Executive President is tied down to a Cabinet that is hamstrung by its Parliamentary responsibilities – which means electoral concerns in the main.