You are currently browsing the tag archive for the 'Janaka Bandara' tag.
The incident he faced as State Minister of Higher Education regarding the removal of the UGC Head and Faizer Mustapha's resignation as State Minister of Aviation will not negatively impact the 100-day program but is a wakeup call for the whole alliance to realise that it needs to be more serious, says Prof. Rajiva Wijesinha.
In a wide-ranging interview with the Daily FT, he also noted that the alliance gave a specific deadline to the people and there were very important pledges that it had done nothing about. "People are expecting us to fulfil these within the mentioned deadlines. We are here to respond to people and we must do so quickly," he added.
However, Wijesinha emphasised that the pledge of abolishing the executive presidency shouldn't be fulfilled since it was something that required a lot of consideration and it was important to ensure that what was put in its place would be acceptable to the people at large.
Following are excerpts:
Q: What is the conflict between you and Higher Education Minister Kabir Hashim?
A: Kabir took some action while I was away which I thought was totally inappropriate. I think Kabir should have consulted me. However, he has been very gracious about expressing the error involved. But the bottom line is that I know that this will go on.
If 'A' doesn't give the right answer, they go to 'B'. If one person is clearly in charge and then there is another person is also there, anyone who doesn't get a good answer from 'A' will go to 'B'. If technically 'A' is under 'B,' it is impossible for 'A' to actually carry out his work. I have told Kabir that this cannot go on like this. He too agreed and said that he would tell the Prime Minister to appoint me as a Cabinet minister. That would make a lot of sense and I hope that it will happen.
Q: Are you saying your action was not against the removal of the UGC Chairman but was purely based on error in protocol?
A: We are going to engage in what we call good governance. You must not do things that are contrary to every single principle of good governance. People ask me why I am defending the UGC Chairman. It is not a question of my defending her. It is a question of two fundamental principles of governance being breached.
The first is, very simply, Kabir should not have taken any decision affecting my work without telling me. The second fact is that, if they wanted to respond to allegations against the UGC Chairman, there should have been an investigation with due process. Rather interestingly Kabir told me there was lot of pressure from FUTA and that is why he went ahead with it. I told Kabir that he should not give into pressure. One of our biggest complaints against the UGC Chairman was that she had given into pressure. If we are going to do things simply because there is immense pressure from other parties, how are we any better than what we claim she was?
Q: But FUTA has been against the appointment of UGC Chairman and it was one of their conditions when supporting Maithripala Sirisena.
A: I know nothing about such a condition. Don't forget that I translated the manifesto and there was nothing of that sort there. In any case, if you are going to remove anyone, you need to do it through due process.
Let me give you an example; they now claim that I know what the allegations are. But no one has given me any of the allegations except one professor who wrote a long email to me in which he basically mentioned all kinds of negative things about the UGC Head, such as she is the worst person in the system and a strong supporter of President Rajapaksa. I wrote back asking to send me those allegations systematically because I cannot carry out an investigations based on an email with someone's own private grievances. He didn't come back to me. How can anyone expect me to carry out any investigations without a proper complaint?
Read the rest of this entry »
I had a bizarre experience recently when I had to attend what is termed Standing Committee B of Parliament, which deals with legislation. This was in connection with the Vasantha Senanayake Foundation (Incorporation) Bill which I had sponsored. The experience was rendered worse by the Minutes which I received subsequently, which bore no relation to what had actually taken place.
I presume that there is some formula for reporting the meetings of these Standing Committees, but it was certainly inappropriate in this case, given that I had raised some matters which I had asked to be recorded. The Minutes state that I moved several amendments to the original draft of the Bill I had presented. This was not the case. What happened was that we were told the legal advisers had gone through the draft and suggested amendments. I accepted these, but I asked the basis on which they had been made.
It turned out then that the representative from the Legal Draughtsman's Department who was supposed to liaise with Parliament regarding the Bill had no idea of the reasons. After much discussion one bright lawyer from the Attorney General's Department said that the changes were probably because the Bill as it stood seemed to be in conflict with the Constitution.
I gathered then that for years the Attorney General had advised against many charitable works by Foundations on the grounds that the Constitution, following the introduction of the 13th Amendment that introduced Provincial Councils, declares that 'No Bill in respect of any matter set out in the Provincial Council List shall become law unless such Bill has been referred by the President…. to every Provincial Council'.
An opposition member noted that recently there had been much speculation in the corridors of Parliament about the manner in which funds were being allocated for development. I had realized something unusual was going on, because during Reconciliation meetings in the North I had been told about massive amounts being made available to individual Members of Parliament.
I had not received anything myself, and indeed had to ask for the Rs 5 million that has been given each year to all Members of Parliament. I was particularly keen to have this available, because it was only recently that I realized that no one else spent even a modicum of what I did in the less populated Divisions in the North. I had decided that this year then I would spend the bulk of my funds, not split between North and South as previously, but largely in the East, because I realized there were also Divisions there which received little. But I am not sure whether I might not be forgotten, given the rush to spend the much larger sums that have been given selectively.
What the rationale for selection is I am not clear about, though I know that DEW Gunasekara has not received any, and it seemed Rauff Hakeem had received nothing either. I was told though that, when he complained about this to the President, it transpired that the latter was not aware of this and urged him to write in and ask. I have followed suit, but as yet have received no reply.
At a recent Consultative Committee meeting however, since the Minutes referred to the allocations, we were able to ask, and received a very clear picture of the manner in which the development budget allocated to the Ministry of Economic Development is being spent. It seems that large amounts have been allocated to government Members of Parliament who chair particular Divisional Development Committees, and they are asked to decide on Projects. This is of course not meant to be spent arbitrarily, but is supposed to be after due consultation of the people.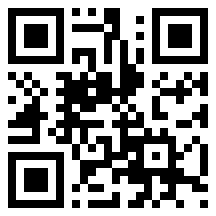 Apart from its failure to pursue Reconciliation with determination and coherence, perhaps the saddest failure of the current government has been with regard to Education. When the Cabinet was being formed in 2010, one of the President's friends who was pressing hard for me to be appointed Minister of Education was told that they had found a brilliant candidate, namely Bandula Gunawardena. I presume his long experience in giving tuition was thought an appropriate qualification.
It was not taken into consideration that his very livelihood had depended on the failure of the education system to provide good teaching. It was not conceivable then, given that he was not likely to disrupt the livelihoods of those who had toiled alongside him in the industry, that he would prioritize the production and employment of more and better teachers. So indeed it proved. The whole approach of the Ministry in the last four years, in line perhaps with the populist rather than productive interpretation of the Mahinda Chintanaya that has dominated government during this period, was to put up larger and more elaborate buildings in select locations.
The purpose of this became clear when I brought up, at the last meeting of the Education Consultative Committee, the waste of resources in the fact that a well equipped computer laboratory had been put up in a school I knew well in a rural area, but it had remained closed for several months. I had been told that this was because the authorities were waiting for a dignitary to open the place.
Bandula confirmed this, and claimed that it was important for the people to know who had provided such a facility. That this was in fact the people, since the building had been put up and equipped through loans which the people would have to repay, was not something that would have occurred to someone who had made his living by giving tuition in Economics. Nor would he have realized that the adulation expressed in speeches at a formal opening would not have a lasting impact compared with the resentment of students, and their parents, who are bright enough to know when something intended to benefit them is being squandered for political gain.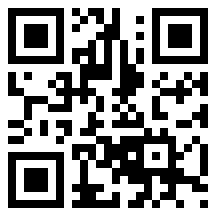 The government decided last week, when faced with the announcement by Navi Pillay of her team to investigate Sri Lanka, to propose a motion in Parliament against such an investigation. This was a shrewd move, since it puts the main opposition on the spot with regard to whether it supports such an investigation. I can understand the TNA opposing such a motion given that it sees this as one way of achieving its goals, even though I think it would have achieved more had it, like the Indian government, stood foursquare against international interference whilst also urging the Sri Lankan government to pursue reconciliation and a better deal for the Tamil people more comprehensively.
What would be unacceptable is for the national opposition to oppose such a motion, and I think the UNP will find it difficult to decide how to respond. It would seem a sad betrayal of our sovereignty to oppose such a motion, and I think sensible people in the UNP would not want to commit a political blunder of such magnitude.
And the decision to support the motion should be the easier for any forward looking Sri Lankan, given that the motion is so limited in scope.Government has not gone down the disastrous route advocated by Wimal Weerawansa of opposing not only an international investigation, but of also opposing any effective domestic mechanism. Indeed government has scored a major triumph in having the motion proposed in the name of Achala Jagodage, who came to Parliament through Weerawansa's National Freedom Front. And though most of the other signatories cannot be described as political heavyweights, also included as a signatory is perhaps the most intelligent amongst the new SLFP entrants into Parliament, the Hon Janaka Bandara. He chaired the only Committee in Parliament, apart from COPE, that proved effective in the last four years, and he also had the courage of his convictions and resigned when he found that the report of that Committee, on public petitions, was ignored.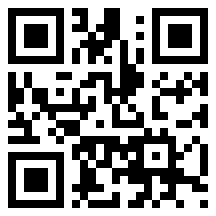 Transparency International recently held a workshop on how Parliamentarians could contribute to reducing corruption. Though it was mainly opposition members who attended, government too was represented, in the form of Rev Athureliya Rathana of the JHU, as well as Thilanga Sumathipala, Vidura Wickramanayake and Manusha Nanayakkara, apart from myself.
Much discussion centred around the oversight role of Parliament, following an informative introduction by former Auditor General Mayadunne. He noted that Parliamentary questions should be an important tool of ensuring financial probity, while there were several forms of Committees that could also do much to reduce corruption. Unfortunately, as almost all speakers noted, questions have little impact, since there are innumerable delays in answering most questions of consequence – while even more seriously, the Committee system in Parliament has almost completely collapsed.
We tried to correct the former problem in what proved the abortive attempt by the Committee on Standing Orders to amend them. With the full approval of the Speaker, we planned to introduce a provision that made prompt answers to questions mandatory, with a requirement that the Speaker call on the head of the Executive for remedial action if there were delays. Unfortunately this, like all our other suggestions, fell by the wayside when the Consultant Parliament had hired behaved foolishly, and drew an equally excessive reaction from a member.