You are currently browsing the tag archive for the 'Thilanga Sumathipala' tag.
There has been much exultation in some quarters in Sri Lanka about the conviction of Jayalalitha, but I was glad to see that at least some articles also noted the need for stringent measures in Sri Lanka too, to combat corruption. One article however missed the point, in citing as an example of what needed to be dealt with firmly the Ceylinco case.
The failure to deal with that swiftly, and provide compensation to the victims of the scam, is indeed appalling. But that failure has to do with the delays, not necessarily arising from corruption, of our judicial system. Certainly we also need measures to make our courts move and it is sad that those have been forgotten. Though it is featured in the Human Rights Action Plan, as far as I can see no one has bothered about that plan following my resignation as Convenor of the Task Force to implement its recommendations.
But that is a different issue, and what we are talking about in Jayalalitha's case is the corruption of politicians. Now this is nothing new, and it also happens all over the world. I remember the scandals in Local Government in Britain when I was a student, more recently we had the horrors of the Bush administration dishing out contracts in Iraq to agencies in which senior officials had interests.
Nearer home however aggrandizement seems to be excessive. The Jayalalitha case is about disproportionate assets, and in Sri Lanka too it is the inordinate greed of those who are plundering the state which has skewered development plans whilst also contributing to the increasing unpopularity of the government. And sadly government seems to be conniving at this corruption, given the mechanisms it has set up this year, with no transparency, to spend public money. Read the rest of this entry »
Recently I took part in a seminar on Rights and Development, arranged by the Law and Society Trust. That organization used to be bitterly critical of government, but under its new Director, Mala Liyanage, it seems to be trying to go back to the more balanced perspective of Neelan Tiruchelvam. He founded it, but after his death LST, like ICES, became tools of those opposed to the SLFP. I remember, while I was at the Peace Secretariat, having to upbraid the then Chair of LST, Raja Gunasekara, who had not known what was going on, and who after our correspondence agreed to look into the matter.
Certainly the more vicious attacks stopped after that, and it is a pity that, instead of adopting that sort of reasoned approach, government now deals with NGOs, as I told the President recently, because of worries about the hamfisted way of controlling (rather than monitoring) foreign funds, through incompetent people. But gratitude, as the case of the transfer to Australia of the last Head of the Secretariat shows, is stronger than public interest.
And unfortunately we have no institutional memory. Government ignored the report I did more than five years ago on NGOs, where I showed the interlocking directorates of a few, while also pointing out that the vast majority functioned positively. Sadly it is these last who feel threatened, while the others continue as before, except where, as with LST, a change of management leads to a more balanced approach. But I don't suppose my report can now be found anywhere.
Ironically, on the day of the seminar, I was told that the Presidential Secretariat was looking for the Peace Secretariat files, which I had told them way back in 2009 to look after carefully. In fact they did make an attempt to put things in order after the Darusman Report came out, but as usual, with no personnel in place who were able to understand the situation, that effort too seems to have come to naught.
Interestingly, it was Basil Rajapakse who told me not to try to persuade the President not to close down the Secretariat soon after the conflict ended. Since the President has told me later that closing it down was a great mistake, I was obviously wrong to think that Basil knew what he was doing. He seemed to get on well with Mahinda Samarasinghe, so I thought there would be some continuity there, but the Consultative Committee on Humanitarian Assistance was also got rid of, in his mad dash for full authority with regard to aid and development in the North. Read the rest of this entry »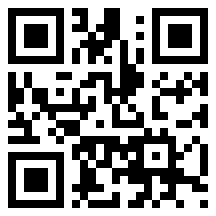 Transparency International recently held a workshop on how Parliamentarians could contribute to reducing corruption. Though it was mainly opposition members who attended, government too was represented, in the form of Rev Athureliya Rathana of the JHU, as well as Thilanga Sumathipala, Vidura Wickramanayake and Manusha Nanayakkara, apart from myself.
Much discussion centred around the oversight role of Parliament, following an informative introduction by former Auditor General Mayadunne. He noted that Parliamentary questions should be an important tool of ensuring financial probity, while there were several forms of Committees that could also do much to reduce corruption. Unfortunately, as almost all speakers noted, questions have little impact, since there are innumerable delays in answering most questions of consequence – while even more seriously, the Committee system in Parliament has almost completely collapsed.
We tried to correct the former problem in what proved the abortive attempt by the Committee on Standing Orders to amend them. With the full approval of the Speaker, we planned to introduce a provision that made prompt answers to questions mandatory, with a requirement that the Speaker call on the head of the Executive for remedial action if there were delays. Unfortunately this, like all our other suggestions, fell by the wayside when the Consultant Parliament had hired behaved foolishly, and drew an equally excessive reaction from a member.