You are currently browsing the tag archive for the 'Presidency' tag.
First published 18 Nov 2014
My mother, had she lived, would have been 89 today. Mahinda Rajapaksa is 69, and today is also the 9th anniversary of his election to the Presidency. Given that the Constitution prescribes 6 year terms, it seems absurd that he is thinking of cutting short his Presidency yet again, and submitting himself for election for the third time. Given how exhausted he was during the Uva Campaign, it is worrying that he keeps going on and on with such campaigns, without reflecting on how much time he has spent in the last nine years in electioneering, time that could have been spent better in actually governing the country.
Indeed Sri Lanka now seems to have turned into a sort of Mad Hatter's Tea Party, with everyone getting up and changing their seats whenever the mood takes them. Such practices reduce considerably the time for reflection, and in the case of politicians the planning and monitoring that is essential if they are to be taken seriously. The last time I spoke to the President about reforms, he told me that it was time now to concentrate on elections. But given the frenetic timetable he sets – or which is set for him by his advisers – it has become clear that there will probably never be time to think about the reforms the country needs.
The Left parties had suggested to him that he should not think of elections now, since he has two years more to go, and Parliament too can go on for over 18 months. They asked the Liberal Party too to support this stand, and we decided at our last Executive Committee meeting that we should urge constitutional and structural reforms. Unfortunately, given domination of government policy by a few confidantes of the President, nothing has been done about many of the good ideas the President had, since they do not relate to the concerns of the dominant minority.
Thus nothing has been done about Local Government Reform, save for reform of the electoral system, a good idea in itself had it not been accompanied by foolish details which meant it had again to be amended – after having been first withdrawn and then hastily reintroduced and passed. Meanwhile the act to give greater responsibility to local authorities languishes, as does the proposed Universities Act. The new Education Act, a draft of which was ready way back in 2010, is also on the back burner, while electoral reform for Parliament and for Provincial Councils, even more urgently needed than for Local Government bodies, seems to have been forgotten.
Indeed the current approach of government seems to be to compound the waste that our electoral system necessarily involves. One amongst many of its principal drawbacks is internal competition. This means candidates have to have limitless resources, given that they are competing against everyone on their party list for preferences – hence the waste and environmental damage caused by millions of posters, with the concomitant alcoholism and violence that the pasting of posters in competition with others gives rise to.
As though to promote waste, government has now devised a method of giving control of massive amounts of money to those who will have to face a Parliamentary election. Given that in recent times, and blatantly so in Uva, handouts have been considered the best way to win elections, we can expect massive expenditure, some of it derived from the two extra decentralized budgets that have been given to some government MPs – extending in some cases to over 600 million rupees.
Does the President not realize the waste that this approach to politics engenders, and the costs that will have to be met by future generations? Read the rest of this entry »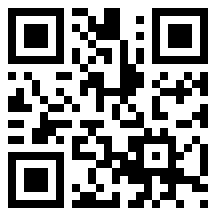 A group of young people, including a few politicians, have been working recently on suggestions for Constitutional Reform following the appointment of the Parliamentary Select Committee. The brief of that Committee is wide and, even though efforts were made to hijack it, and turn it into a vehicle to amend the 13th Amendment, the Chairman stood firm and made it clear that the terms of reference as laid down by those who proposed the Committee should stand.
I have no doubt that, despite the omission of perspectives that are more common in the country and in Parliament than extreme views on either side, there are enough persons on the PSC who will ensure that the commitments that country and the President have entered into will be upheld. However I suspect the Committee will deliberate for a very long time, and a lot of problems that it would be very simple to resolve will only get worse.
I welcome therefore what I see as a Youth Initiative, and have been impressed by the systematic way in which they are proceeding. They have used as a basic text a comparison which has been made of the three recent comprehensive proposals for Constitutional Reform that have been published. The first of these – as usual, I am tempted to say – was that of the Liberal Party, and this was followed this year by the proposals of the UNP as also those of a group led by the Rev Omalpe Sobitha.