You are currently browsing the category archive for the 'Interviews' category.
Professor Rajiva Wijesinha, son of late Sam Wijesinha, Former Parliamentary Secretary General is a member of the Liberal Party of Sri Lanka. In June 2007 President Mahinda Rajapakse appointed him Secretary-General of the Sri Lankan Government Secretariat for Co-ordinating the Peace Process, and in June 2008 he became the Secretary to the Ministry of Disaster Management and Human Rights. In February 2010 he resigned from the Ministry and the University, and became a member of Parliament on the National List of the UPFA following which he was appointed a member of Parliament. In an interview with the Daily Mirror, Professor Wijesinha speaks about the lack of control among ruling party leaders, the loopholes in the educational system and the civil service in Sri Lanka.
Q. Describe your entry into politics
I have always been interested in political history and I have done a lot of political writings. In fact one of my best papers was political philosophy. Basically I have been involved with the Liberal party of Sri Lanka. Liberalism means freedom and for freedom you need several factors. When talking about an executive presidency, about having too much power, ever since the time of Montesquieu, there has been an idea of the removal of arbitrary powers. But the first thing we should all realise is that in any government the most important and in fact the most powerful is the executive. You need to check that executive; whether it is a child, a president or a prime minister from exercising arbitrary power. Also what are the instruments that will control the arbitrary power of the ruler on behalf of the people?
Montesquieu suggested two institutions which needed to be powerful; the Parliament, whose role was to pass the laws and money and oversee the proper spending of that money-which was why the budget was such an important occasion in our lives. The other is the Judiciary, who should independently administer the law. Another extremely powerful institution that plays a role on behalf of the people is the media.  Another element is the public service. Increasingly the concept developed around an independent public service with no servants for a king or a minister.
The need for a free economy should be addressed. However, I am delighted by the fact that statism changed its phase after JR's open economy was established. At that time I was writing for my PhD and by the time I got back I found him to be rather authoritative and I was horrified by the type of things he did.
Q. What was the concept of the Liberal Party?
We were the first people to say, "control the power of the executive". Before the 17th Amendment, the President appointed anybody he wanted for anything. We were the ones who said that on a political philosophy it was totally unacceptable. We pooled in a lot of ideas then, which are now universally accepted. Chanaka Amaratunge had a deep knowledge about the constitutions all over the world. We said that the election system was mad and proposed for a mixed system. We said a lot of things and gradually people came to accept them.
Q. What do you think of this newly emerging 'defection-culture' and the political scenario as of late?
I think the country is pleased.  In my opinion, every individual who crossed over to the Opposition had a strong identity. I think Maithripala Sirisena is a very capable person, yet the cross-over by Tissa Attanayake is quite ineffective. The opposition need not be sorry that he is gone.
Q. Do you regret your transition from being an academic to a politician?
No. I have done a lot in academia and I was responsible for taking the initiative to transform university education, through the introduction of 'co-courses'. The British education system relies on a very good school education. In America, students are taught basic skills in universities and this was initiated from Harvard in the 19th Century. What they said was that as soon as you came into a university you didn't specialise, but you have to learn a little bit about science, mathematics and the like.
The Harvard by the end of the 20th Century had expanded the co-courses into 10 separate things and the students had to do a little of each. These courses included communication, inter-cultural skills, inter-personal skills and the like. When I went back, I introduced this system at the University of Sabaragamuwa. So every student had to do English and they also had to do both Sinhala and Tamil, because my Tamil and Sinhala students could not write anything. Along with these I also introduced critical thinking. At first they used to curse me for this but then later they said that this was what they got when they went for jobs. Also many of these students did not know how to use a book. For example, when asked to find the largest country in the world the whole class was busy turning pages, but of course there was a contents page. Therefore, I also introduced library skills. Since these skills were introduced, which I think are very important to any student, the University Grants Commission (UGC) has announced that they were mandatory.
In any society 80% has to go into business, technical work and you must educate people for that. You cannot educate 100% of a population. We see graduates coming unemployed and our rulers offer them jobs. The brightest minds in the country are going and sitting at the Divisional Secretariats as Samurdhi officers and when I ask them what they when I ask them what they are doing, they say 'data collection'. When asked for the purpose, they keep staring at me. So we can see that no one has been doing anything about this mismatch in education. In fact I think what I did was quite useful. Read the rest of this entry »
An Interview with Rajiva Wijesinha
"About three years ago, at a private meeting at the Central Bank Maithreepala Sirisena was the first person to say that there are questions about the way the roads are being built. He said there was a lot of waste going on. I think that was very brave of him."
University don turned parliamentarian Rajiva Wijesinha was in the news recently for having crossed over from the government to the opposition and for having appeared on Al Jazeera with the head of the Global Tamil Forum Suren Surenthiran where he made some utterances that have been given various interpretations. In this interview, he speaks to C. A. Chandraprema about his Al Jazeera interview, and his support for Maithreepala Sirisena.
Q. You seem to have ruffled feathers in Colombo with your interview on Al Jazeera. I have heard you (and many other people) saying much worse things about the Rajapaksas. It would appear that the reason for people to be upset about what you said would be that you seemed to be telling Surenthiran that what he was saying (about Rajapaksa being taken to the International Criminal Court like Charles Taylor or Milosevic after he loses the election) was 'precisely the kind of nonsense that will lead to an undesirable result at this election'. You also said that the GTF should have the sense not to try to interfere in this election 'because they will pervert it'. That may have been interpreted as your telling Surenthiran not to say such things because his statements will skew the election result in favour of the government and defeat the 'common goal'.
A. I said that in direct contradiction to what Suren Surenthiran was saying. When I said that I believe the army fought a very good war both Surenthiran and the lady doing the interview started shouting at me to which I responded by saying that 'I am not concerned about the prejudices of the international community'. I also said that at the rate the government is going our forces will suffer if Mahinda Rajapaksa is re-elected because Mahinda Rajapksa's foreign minister has utterly betrayed the record of our forces. No answers have been made to the allegations made against us, there have been blanket denials, and there has been no analysis to show that the allegations made are false. Only I have done that. Mahinda Rajapaksa says that I nodded my head to what Suren Surenthiran said about taking him to the Hague after the election. But I have said very clearly that there is absolutely no case (against Sri Lanka).
Q. Could this irritation be because you were considered a friend of the family and even appointed as a national list MP? In such a context some of the things you said may be quite hurtful. Such as for example saying that "there is a dangerous collection of people around him (the president) who are treating him as a cash cow" and they have "blockaded him from the reality of what is going on in the country and they let him out of this fortress only in order to use him."
A. I have been saying this sort of thing to him before. And about being grateful to be a national list MP, I think the boot is on the other foot if I may say so. I was offered a couple of ambassadorships but I turned them down because I could not leave my father who was growing older. Then I was offered the position of head of the Peace Secretariat which I never asked for. I accepted it because it was a challenge and I think I did a very good job and I think gratitude is owed to me and it may be because of that that I was appointed to parliament. When G. L.Peiris didn't want to use me, he (the president) used my services to go abroad to deal with the channel 4 challenge. I feel very strongly that we fought a good war and I was very happy to defend our people in that situation. He asked me to go to Geneva three times, but I said I couldn't because I found the whole thing was a mess. Read the rest of this entry »
විදේශ කටයුතු අමාත්‍යාංශය හා විදේශ සේවය පිළිබදව පසුගිය සති දෙක තුළ විශාල ආන්දෝලනයක් ඇතිවිය. ඒ විදේශ කටයුතු අමාත්‍යාංශයේ අධීක්ෂණ මන්ත්‍රී සජින් ද වාස් ගුණවර්ධන හා බ්‍රිතාන්‍යයේ සිටින ශ්‍රී ලංකා මහ කොමසාරිස් දොස්තර ක්‍රිස් නෝනිස් අතර ඇතිවු ගැටුම නිසාය. ලංකාවේ විදේශ සේවයේ වෘත්තීයභාවය ගැන වැඩි අවධානයක් යොමු කරන පාර්ලිමේන්තු මන්ත්‍රී මහාචාර්ය රජීව් විජේසිංහ මේ ක්‍රියාදාමය පසුගියදා විවේචනය කළේය. විදේශ කටයුතු අමාත්‍යාංශය ගැන ඔහු දක්වන අදහස් පිළිබදව මෙන්ම විදේශ කටයුතු අමාත්‍යාංශය තුළ ඇතිවී තිබෙන තත්ත්වය හමුවේ ලංකාවට ජාත්‍යන්තර බලපෑම් තීරණය වන ආකාරය ගැන මහාචාර්ය රජීව් විජේසිංහ සමග ලක්බිම කළ සම්මුඛ සාකච්ඡාවකි මේ.
ලංකාවේ තානාපති සේවය වෘත්තීයභාවයකින් යුත් තානාපති සේවයක් ලෙස හැඳින්විය හැකිද?
තානාපති සේවයේ දුර්වලතා රැසක් තිබෙනවා. ලංකාවේ විදේශ සේවය ආරම්භ වන විට ඔවුන්ට නිසි පුහුණුවක් ලැබුණේ නැහැ. එහෙත් විදේශ සේවයට හොඳ පිරිසක් එක්වීම නිසා එය සාර්ථකව ඉදිරියට ගියා. ලංකාවේ විදේශ සේවය ආරම්භයේ සිටම හොඳ තානාපතිවරුන් ලෙස කටයුතු කළේ විදේශ සේවය තුළ සිටි තානාපතිවරු නොවෙයි. විදේශ සේවයට පිටින් පත් කළ අය තමයි හොඳම තානාපතිවරු ලෙස කටයුතු කර ඇත්තේ.
ශර්ලි අමරසිංහ, නෙවිල් කනකරත්න, ක්ලෝඩ් කොරයා වගේ නම් රැසක් මට ඉදිරිපත් කරන්න පුළුවන්. 1948 සිට 1980 වෙ තානාපති සේවයෙන් පැමිණි හොඳ තානාපතිවරු සිටියේ එක් අයෙක් දෙන්නෙක් පමණයි. එයට හේතුව වන්නේ විදේශ සේවයට එක්වන අයට නිසි පුහුණුවක් නොලැබිමයි. අපි නිසි පුහුණුවක් නොදීම නිසාත් ලංකාවේ විදේශ ප්‍රතිපත්තියක්  ස්ථිරව පවත්වාගෙන නොයෑම නිසා විදේශ සේවය තහවුරු වූයේ නැත. ජේ.ආර්.ජයවර්ධන ජනාධිපතිවරයා විදේශ ප්‍රතිපත්තිය වෙනස් කරන විට විදේශ කටයුතු අමාත්‍යාංශ ‍ලේකම් ධුරයට පැමිණි තිස්ස විජයරත්න ගමේ ළමුන් විදේශ සේවයට බඳවාගත්තා. ඉංග්‍රීසි භාෂාවට වැඩි අවධානයක් යොමු කළේ නැහැ. මේ නිසා විදේශ සේවය පසුබැස්සා.
මෙහි වාසිය ලබාගත් ජේ.ආර්. ජයවර්ධන ජනාධිපතිවරයා තානාපති කාර්යාලවල දෙවැනි, තෙවැනි තනතුරු සඳහා දේශපාලන පත්කිරීම් කළා. මේ නිසා තමයි විදේශ සේවය දේශපාලනීකරණය වුණේ. වත්මන් ආණ්ඩුව යටතේත් මේ දේශපාලන පත්වීම් සිදුවෙනවා. මේ දේශපාලන පත්වීම් නිසා විදේශ සේවයේ වෘත්තීය භාවය බිඳවැටුණා. ඒ වගේම දැන් විදේශ අමාත්‍යාංශයේ සිටින සමහර අය ආණ්ඩුවේ ඉහළ අයගේ ඔළුවට දමා ඇත්තේ තමුන්ට පමණක් ඉංග්‍රීසි හැකි බවයි.
විදේශ කටයුතු අමාත්‍යාංශයේ නිලධාරීන්ගේ වෘත්තීයභාවය වර්ධනය කිරීමට ඔබ මැදිහත් වුණා. එය ඉදිරියට ගෙන නොගියේ ඇයි?
විදේශ කටයුතු අමාත්‍යාංශයේ නිලධාරීන්ට නිවේදන සකස් කිරීම ගැන පුහුණුවක් ලබාදීමට මම සූදානම් වුණා. ඒත් එය ක්‍රියාත්මක කිරීමට අවස්ථාව විදේශ කටයුතු ඇමැතිවරයා මට ලබාදුන්නේ නැහැ. මේ ගැන මම ජනාධිපතිවරයාගෙන් විමසුවා. එවිට ඔහු කීවේ මහාචාර්යවරයෙක් තවත් මහාචාර්යවරයෙක් දැක්කාම බය වෙනවානේ කියලයි. ඒ කියන්නේ ජනාධිපතිවරයත් විදේශ කටයුතු ඇමැතිවරයාගේ හැසිරීම දන්නවා.
ඔබ මේ කටයුතුවලට මැදිහත්වූයේ නියෝජ්‍ය විදේශ කටයුතු ඇමැතිකම බලා‍පොරොත්තුවෙන් නොවේද?
ජනාධිපතිවරයා බලයට පත්වීමෙන් පසුව විදේශ කටයුතු අමාත්‍ය ධුරයට පත් කිරීමට අයෙක් නැති බව මා සමග පැවැසුවා. ඒ වෙලාවේ මම කීවේ මට නියෝජ්‍ය ඇමැතිකම දෙන්න කියලයි. ඒ වෙලාවේ ජනාධිපතිවරයා හිතුවේ මමත් සාමාන්‍ය අය වගේම තනතුරු ගන්න හදනවා කියලයි. එය එසේ නොවන බව මම ජනාධිපතිවරයාට පෙන්වා දුන්නා. මම ඒ තනතුරු ගැන කතා කළේ විදේශ කටයුතු අමාත්‍යාංශයට කවුරුත් නොමැති බව පැවැසූ නිසයි. එසේ නොමැතිව තනතුරු බලාගෙන නොවෙයි.
විදේශ සේවයේ සිටින දක්ෂ නිලධාරීන්ට තමන්ගේ දක්ෂතා පෙන්විය හැකි තානාපති ධුරයන් ලැබි තිබෙනවාද?
බ්‍රසල්ස්වල පී.එම්. අම්සා, ප්‍රසාද් කාරියවසම්, චිත්‍රානි වාගීෂ්වරී වගේ දක්ෂ තානාපතිවරුන් විදේශ සේවයට පත්වී සිටිනවා. විදේශ සේවයේ සිටින තවත් දක්ෂ නිලධාරීන් තානාපති තනතුරු ලැබෙන තුරු බලා සිටිනවා. ඒ අතරවාරයේ පිටින් තානාපතිවරුන් පමණක් නොව අනෙක් තනතුරු සඳහාද පත් කරනවා. මේ නිසා විදේශ සේවයේ වෘත්තීයභාවය දියුණුවීමට අවස්ථාවක් ලැබුණේ නැහැ. තානාපති කාර්යාලවල දෙවැනි තුන්වැනි තැන්වලට විදේශ සේවයට බාහිරින් පත් කිරීම් කළ යුතු නැහැ. දයාන් ජයතිලක, තමාරා කුගනායගම්, ක්‍රිස් නෝනිස්,  අසිත පෙරේරා, සරත් කෝන්ගහගේ වැනි විදේශ සේවයට බාහිරින් පත් කළ තානාපතිවරු විශිෂ්ට සේවයක් කළා. ඔවුන් තරම් විශිෂ්ට නැතත් නාවලගේ බෙනට් කුරේ වැනි තානාපතිවරු පවා නරක නැහැ. ප්‍රශ්නය තිබෙන්නේ මොවුන්ට සහය දීමට විදේශ සේවයේ දක්ෂ කාර්යමණ්ඩලයක් නොමැති වීමයි. විදේශ සේවයේ සිටින නිලධාරීන්ගේ පරිපාලනය හරිම දුර්වලයි. ප්‍රසාද් කාරියවසම් වරක් මට පැවසුවේ තමන් ජනාධිපතිවරයාට යවන ලියුම් ඔහුට නොලැබෙන බවයි. ඔහු විදේශ සේවයේ තානාපතිවරයෙක් නිසා තමන් යවන ලිපි යැවිය යුත්තේ විදේශ කටයුතු අමාත්‍යාංශය හරහායි. Read the rest of this entry »
6 ඔක්තෝබර් 2014 අවසාන වරට යාවත්කාලීන කළේ 14:28 GMT
බ්‍රිතාන්‍යයේ හිටපු ශ්‍රී ලංකා මහ කොමසාරිස් දොස්තර ක්‍රිස් නෝනිස්ට පහරදීමේ චෝදනාව සම්බන්ධ පරීක්ෂණය පැවැත්වීමට ප්‍රථම සජින් ද වාස් ගුණවර්ධන මන්ත්‍රීවරයාගේ වැඩ තහනම් කළ යුතුව තිබුණු බව ආණ්ඩු පක්ෂ මන්ත්‍රීවරයෙක් පවසයි.
විදේශ අමාත්‍යංශයේ ලේකම් ක්ෂෙනුකා සෙනවිරත්නගේ නමද සිදුවීමට සම්බන්ධ වී තිබෙන බැවින් පරීක්ෂණය අවසාන වන තුරු විදේශ ලේකම්වරියගේද වැඩ තහනම් කිරීම ජනාධිපති මහින්ද රාජපක්ෂ විසින් ගතයුතුව තිබුණු ඥානාන්විත පියවර බවද පාර්ලිමේන්තු මන්ත්‍රී මහාචාර්ය රජීව විජේසිංහ බීබීසී සංදේශයට පැවසීය.
පසුගිය සැප්තැම්බර් 24 වැනි දින නිවුයෝක් නුවර පැවති සාදයකදී විදේශ අමාත්‍යංශයේ ලේකම් සජින් ද වාස් ගුණවර්ධන මන්ත්‍රීවරයා තමන්ට පහරදුන් බව හිටපු මහකොමසාරිස් දොස්තර ක්‍රිස් නෝනිස් සංදේශයට පැවසීය.
ඒ පිළිබඳව තමන් එදිනම ජනාධිපති මහින්ද රාජපක්ෂට දැනුම් දුන් බවද දොස්තර නෝනිස් සඳහන් කරයි.
Five years after the end of Sri Lanka's decades-long civil war, there are few signs of a government-led reconciliation, MP Rajiva Wjesinha tells DW, arguing that mistrust and suspicion have only grown stronger.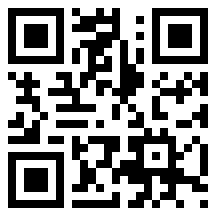 Shortly after the Sri Lankan army defeated the separatist "Liberation Tigers of Tamil Eelam" in May 2009, President Mahinda Rajapaksa declared an end to the country's bloody civil war which had lasted more than 25 years during that period claimed the lives of at least 100,000 people.
Five years after the end of the separatist conflict, Sri Lanka is still struggling with reconciliation between the majority Sinhala community and the Tamil minority. International human rights organizations hold the army as well as the LTTE-separatists responsible for crimes committed during the civil war. UN High commissioner Navi Pillay has repeatedly criticized the government in Colombo for having failed to establish a "credible national process to address abuses." As a result the UN Human Rights Council recently decided to launch an independent international investigation of human rights violations during the war.
In a DW interview, Rajiva Wijesinha, a member of the Sri Lankan parliament for the ruling coalition, says the government is not paying enough attention to the needs of people in the former war zones and welcomes advice from countries "which have not been unfairly critical" of the Sri Lankan government's reconciliation approach. Read the rest of this entry »
The Leader omitted salient points in the answers given to the various questions asked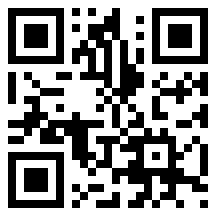 . It may have felt diffident about carrying criticism of the Minister of External Affairs and the Head of the NGO Secretariat, but given how badly the incompetence of such individuals affects the country, it seems desirable to publish the interview in full.
>Q. How will the listing of Diaspora groups impact on the reconciliation process?
This seems to have been a hasty decision without proper consideration of the possible consequences. The general tendency of our decision makers in promoting reconciliation seems to be to do too little too late, but this time it is a question of too much too late.
Basically we should four years ago have sent a very clear message about the disruptive impact of certain diaspora groups while working positively with the majority. Four years ago, when I still had an executive position and met the British Foreign Office they told me that we should be talking to the Tamils, which I said was obviously the case. However when they mentioned the TGTE I told them that was an outrageous suggestion, and they should distinguish betweent the TNA and Tamils in Sri Lanka, who are our people on behalf of whom too we fought terrorism, and separatist movements which had encouraged and financed terror.
Unfortunately we have a Foreign Minister who cannot make such distinctions, but simply bleats and follows whatever is the fashion of the moment. So he, and his monitor, sabotaged discussions with the TNA, but did not deal firmly with the more cynical of the international community when they played ball with separatists with a history of support for terrorism. They have still not investigated the Audit Query about our former Representative in Geneva, now Foreign Secretary, giving an important contract to someone thought to be supportive of the LTTE. Indeed they have suppressed the file. But now, having been indulgent for so long, now when they proscribe everyone in sight, it will be difficult for anyone to take this seriously.
The Foreign Ministry has done nothing about the LLRC recommendation to build up positive relations with the diaspora. Instead, as happened with Dayan Jayatilleka, they engaged in adverse propaganda about those who talked to the moderate Tamils. No attempt has been made to work with multi-racial groups in Britain or Australia, where there are very moderate Tamils. But when you have a lunatic situation where the person supposedly in charge of implementation of the LLRC initially was suspicious of people simply because they were Tamil, you have a recipe for disaster. So we have now institutionalized a blunderbuss sort of approach which will alienate the positive people – while I have no doubt those who are engaged in nefarious pursuits will slip through the net.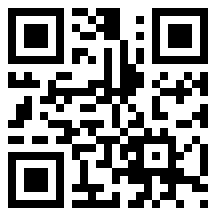 By Camelia Nathaniel
Reputed for his outspoken nature Professor Rajiva Wijesinghe feels that the government has been too hasty in proscribing the Diaspora groups, and the Foreign Ministry has done nothing about the LLRC recommendation to build up positive relations with the Diaspora. Instead, Professor Wijesinghe said, in an interview with The Sunday Leader, "as happened with Dayan Jayatilleka, they engaged in adverse propaganda about those who talked to the moderate Tamils.
No attempt has been made to work with multi-racial groups in Britain or Australia, where there are very moderate Tamils. But when you have a lunatic situation where the person supposedly in charge of implementation of the LLRC initially was suspicious of people simply because they were Tamil, you have a recipe for disaster." Professor Wijesinghe feels that the government has now institutionalized a blunderbuss sort of approach which will alienate the positive people, while having no doubt that those who are engaged in nefarious pursuits will still manage to slip through the net.
Following are excerpts: