You are currently browsing the category archive for the 'Interviews' category.
විදේශ කටයුතු අමාත්‍යාංශය හා විදේශ සේවය පිළිබදව පසුගිය සති දෙක තුළ විශාල ආන්දෝලනයක් ඇතිවිය. ඒ විදේශ කටයුතු අමාත්‍යාංශයේ අධීක්ෂණ මන්ත්‍රී සජින් ද වාස් ගුණවර්ධන හා බ්‍රිතාන්‍යයේ සිටින ශ්‍රී ලංකා මහ කොමසාරිස් දොස්තර ක්‍රිස් නෝනිස් අතර ඇතිවු ගැටුම නිසාය. ලංකාවේ විදේශ සේවයේ වෘත්තීයභාවය ගැන වැඩි අවධානයක් යොමු කරන පාර්ලිමේන්තු මන්ත්‍රී මහාචාර්ය රජීව් විජේසිංහ මේ ක්‍රියාදාමය පසුගියදා විවේචනය කළේය. විදේශ කටයුතු අමාත්‍යාංශය ගැන ඔහු දක්වන අදහස් පිළිබදව මෙන්ම විදේශ කටයුතු අමාත්‍යාංශය තුළ ඇතිවී තිබෙන තත්ත්වය හමුවේ ලංකාවට ජාත්‍යන්තර බලපෑම් තීරණය වන ආකාරය ගැන මහාචාර්ය රජීව් විජේසිංහ සමග ලක්බිම කළ සම්මුඛ සාකච්ඡාවකි මේ.
ලංකාවේ තානාපති සේවය වෘත්තීයභාවයකින් යුත් තානාපති සේවයක් ලෙස හැඳින්විය හැකිද?
තානාපති සේවයේ දුර්වලතා රැසක් තිබෙනවා. ලංකාවේ විදේශ සේවය ආරම්භ වන විට ඔවුන්ට නිසි පුහුණුවක් ලැබුණේ නැහැ. එහෙත් විදේශ සේවයට හොඳ පිරිසක් එක්වීම නිසා එය සාර්ථකව ඉදිරියට ගියා. ලංකාවේ විදේශ සේවය ආරම්භයේ සිටම හොඳ තානාපතිවරුන් ලෙස කටයුතු කළේ විදේශ සේවය තුළ සිටි තානාපතිවරු නොවෙයි. විදේශ සේවයට පිටින් පත් කළ අය තමයි හොඳම තානාපතිවරු ලෙස කටයුතු කර ඇත්තේ.
ශර්ලි අමරසිංහ, නෙවිල් කනකරත්න, ක්ලෝඩ් කොරයා වගේ නම් රැසක් මට ඉදිරිපත් කරන්න පුළුවන්. 1948 සිට 1980 වෙ තානාපති සේවයෙන් පැමිණි හොඳ තානාපතිවරු සිටියේ එක් අයෙක් දෙන්නෙක් පමණයි. එයට හේතුව වන්නේ විදේශ සේවයට එක්වන අයට නිසි පුහුණුවක් නොලැබිමයි. අපි නිසි පුහුණුවක් නොදීම නිසාත් ලංකාවේ විදේශ ප්‍රතිපත්තියක්  ස්ථිරව පවත්වාගෙන නොයෑම නිසා විදේශ සේවය තහවුරු වූයේ නැත. ජේ.ආර්.ජයවර්ධන ජනාධිපතිවරයා විදේශ ප්‍රතිපත්තිය වෙනස් කරන විට විදේශ කටයුතු අමාත්‍යාංශ ‍ලේකම් ධුරයට පැමිණි තිස්ස විජයරත්න ගමේ ළමුන් විදේශ සේවයට බඳවාගත්තා. ඉංග්‍රීසි භාෂාවට වැඩි අවධානයක් යොමු කළේ නැහැ. මේ නිසා විදේශ සේවය පසුබැස්සා.
මෙහි වාසිය ලබාගත් ජේ.ආර්. ජයවර්ධන ජනාධිපතිවරයා තානාපති කාර්යාලවල දෙවැනි, තෙවැනි තනතුරු සඳහා දේශපාලන පත්කිරීම් කළා. මේ නිසා තමයි විදේශ සේවය දේශපාලනීකරණය වුණේ. වත්මන් ආණ්ඩුව යටතේත් මේ දේශපාලන පත්වීම් සිදුවෙනවා. මේ දේශපාලන පත්වීම් නිසා විදේශ සේවයේ වෘත්තීය භාවය බිඳවැටුණා. ඒ වගේම දැන් විදේශ අමාත්‍යාංශයේ සිටින සමහර අය ආණ්ඩුවේ ඉහළ අයගේ ඔළුවට දමා ඇත්තේ තමුන්ට පමණක් ඉංග්‍රීසි හැකි බවයි.
විදේශ කටයුතු අමාත්‍යාංශයේ නිලධාරීන්ගේ වෘත්තීයභාවය වර්ධනය කිරීමට ඔබ මැදිහත් වුණා. එය ඉදිරියට ගෙන නොගියේ ඇයි?
විදේශ කටයුතු අමාත්‍යාංශයේ නිලධාරීන්ට නිවේදන සකස් කිරීම ගැන පුහුණුවක් ලබාදීමට මම සූදානම් වුණා. ඒත් එය ක්‍රියාත්මක කිරීමට අවස්ථාව විදේශ කටයුතු ඇමැතිවරයා මට ලබාදුන්නේ නැහැ. මේ ගැන මම ජනාධිපතිවරයාගෙන් විමසුවා. එවිට ඔහු කීවේ මහාචාර්යවරයෙක් තවත් මහාචාර්යවරයෙක් දැක්කාම බය වෙනවානේ කියලයි. ඒ කියන්නේ ජනාධිපතිවරයත් විදේශ කටයුතු ඇමැතිවරයාගේ හැසිරීම දන්නවා.
ඔබ මේ කටයුතුවලට මැදිහත්වූයේ නියෝජ්‍ය විදේශ කටයුතු ඇමැතිකම බලා‍පොරොත්තුවෙන් නොවේද?
ජනාධිපතිවරයා බලයට පත්වීමෙන් පසුව විදේශ කටයුතු අමාත්‍ය ධුරයට පත් කිරීමට අයෙක් නැති බව මා සමග පැවැසුවා. ඒ වෙලාවේ මම කීවේ මට නියෝජ්‍ය ඇමැතිකම දෙන්න කියලයි. ඒ වෙලාවේ ජනාධිපතිවරයා හිතුවේ මමත් සාමාන්‍ය අය වගේම තනතුරු ගන්න හදනවා කියලයි. එය එසේ නොවන බව මම ජනාධිපතිවරයාට පෙන්වා දුන්නා. මම ඒ තනතුරු ගැන කතා කළේ විදේශ කටයුතු අමාත්‍යාංශයට කවුරුත් නොමැති බව පැවැසූ නිසයි. එසේ නොමැතිව තනතුරු බලාගෙන නොවෙයි.
විදේශ සේවයේ සිටින දක්ෂ නිලධාරීන්ට තමන්ගේ දක්ෂතා පෙන්විය හැකි තානාපති ධුරයන් ලැබි තිබෙනවාද?
බ්‍රසල්ස්වල පී.එම්. අම්සා, ප්‍රසාද් කාරියවසම්, චිත්‍රානි වාගීෂ්වරී වගේ දක්ෂ තානාපතිවරුන් විදේශ සේවයට පත්වී සිටිනවා. විදේශ සේවයේ සිටින තවත් දක්ෂ නිලධාරීන් තානාපති තනතුරු ලැබෙන තුරු බලා සිටිනවා. ඒ අතරවාරයේ පිටින් තානාපතිවරුන් පමණක් නොව අනෙක් තනතුරු සඳහාද පත් කරනවා. මේ නිසා විදේශ සේවයේ වෘත්තීයභාවය දියුණුවීමට අවස්ථාවක් ලැබුණේ නැහැ. තානාපති කාර්යාලවල දෙවැනි තුන්වැනි තැන්වලට විදේශ සේවයට බාහිරින් පත් කිරීම් කළ යුතු නැහැ. දයාන් ජයතිලක, තමාරා කුගනායගම්, ක්‍රිස් නෝනිස්,  අසිත පෙරේරා, සරත් කෝන්ගහගේ වැනි විදේශ සේවයට බාහිරින් පත් කළ තානාපතිවරු විශිෂ්ට සේවයක් කළා. ඔවුන් තරම් විශිෂ්ට නැතත් නාවලගේ බෙනට් කුරේ වැනි තානාපතිවරු පවා නරක නැහැ. ප්‍රශ්නය තිබෙන්නේ මොවුන්ට සහය දීමට විදේශ සේවයේ දක්ෂ කාර්යමණ්ඩලයක් නොමැති වීමයි. විදේශ සේවයේ සිටින නිලධාරීන්ගේ පරිපාලනය හරිම දුර්වලයි. ප්‍රසාද් කාරියවසම් වරක් මට පැවසුවේ තමන් ජනාධිපතිවරයාට යවන ලියුම් ඔහුට නොලැබෙන බවයි. ඔහු විදේශ සේවයේ තානාපතිවරයෙක් නිසා තමන් යවන ලිපි යැවිය යුත්තේ විදේශ කටයුතු අමාත්‍යාංශය හරහායි. Read the rest of this entry »
6 ඔක්තෝබර් 2014 අවසාන වරට යාවත්කාලීන කළේ 14:28 GMT
බ්‍රිතාන්‍යයේ හිටපු ශ්‍රී ලංකා මහ කොමසාරිස් දොස්තර ක්‍රිස් නෝනිස්ට පහරදීමේ චෝදනාව සම්බන්ධ පරීක්ෂණය පැවැත්වීමට ප්‍රථම සජින් ද වාස් ගුණවර්ධන මන්ත්‍රීවරයාගේ වැඩ තහනම් කළ යුතුව තිබුණු බව ආණ්ඩු පක්ෂ මන්ත්‍රීවරයෙක් පවසයි.
විදේශ අමාත්‍යංශයේ ලේකම් ක්ෂෙනුකා සෙනවිරත්නගේ නමද සිදුවීමට සම්බන්ධ වී තිබෙන බැවින් පරීක්ෂණය අවසාන වන තුරු විදේශ ලේකම්වරියගේද වැඩ තහනම් කිරීම ජනාධිපති මහින්ද රාජපක්ෂ විසින් ගතයුතුව තිබුණු ඥානාන්විත පියවර බවද පාර්ලිමේන්තු මන්ත්‍රී මහාචාර්ය රජීව විජේසිංහ බීබීසී සංදේශයට පැවසීය.
පසුගිය සැප්තැම්බර් 24 වැනි දින නිවුයෝක් නුවර පැවති සාදයකදී විදේශ අමාත්‍යංශයේ ලේකම් සජින් ද වාස් ගුණවර්ධන මන්ත්‍රීවරයා තමන්ට පහරදුන් බව හිටපු මහකොමසාරිස් දොස්තර ක්‍රිස් නෝනිස් සංදේශයට පැවසීය.
ඒ පිළිබඳව තමන් එදිනම ජනාධිපති මහින්ද රාජපක්ෂට දැනුම් දුන් බවද දොස්තර නෝනිස් සඳහන් කරයි.
Five years after the end of Sri Lanka's decades-long civil war, there are few signs of a government-led reconciliation, MP Rajiva Wjesinha tells DW, arguing that mistrust and suspicion have only grown stronger.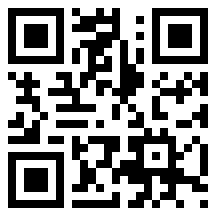 Shortly after the Sri Lankan army defeated the separatist "Liberation Tigers of Tamil Eelam" in May 2009, President Mahinda Rajapaksa declared an end to the country's bloody civil war which had lasted more than 25 years during that period claimed the lives of at least 100,000 people.
Five years after the end of the separatist conflict, Sri Lanka is still struggling with reconciliation between the majority Sinhala community and the Tamil minority. International human rights organizations hold the army as well as the LTTE-separatists responsible for crimes committed during the civil war. UN High commissioner Navi Pillay has repeatedly criticized the government in Colombo for having failed to establish a "credible national process to address abuses." As a result the UN Human Rights Council recently decided to launch an independent international investigation of human rights violations during the war.
In a DW interview, Rajiva Wijesinha, a member of the Sri Lankan parliament for the ruling coalition, says the government is not paying enough attention to the needs of people in the former war zones and welcomes advice from countries "which have not been unfairly critical" of the Sri Lankan government's reconciliation approach. Read the rest of this entry »
The Leader omitted salient points in the answers given to the various questions asked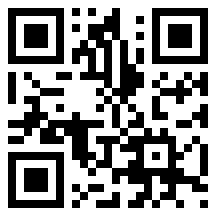 . It may have felt diffident about carrying criticism of the Minister of External Affairs and the Head of the NGO Secretariat, but given how badly the incompetence of such individuals affects the country, it seems desirable to publish the interview in full.
>Q. How will the listing of Diaspora groups impact on the reconciliation process?
This seems to have been a hasty decision without proper consideration of the possible consequences. The general tendency of our decision makers in promoting reconciliation seems to be to do too little too late, but this time it is a question of too much too late.
Basically we should four years ago have sent a very clear message about the disruptive impact of certain diaspora groups while working positively with the majority. Four years ago, when I still had an executive position and met the British Foreign Office they told me that we should be talking to the Tamils, which I said was obviously the case. However when they mentioned the TGTE I told them that was an outrageous suggestion, and they should distinguish betweent the TNA and Tamils in Sri Lanka, who are our people on behalf of whom too we fought terrorism, and separatist movements which had encouraged and financed terror.
Unfortunately we have a Foreign Minister who cannot make such distinctions, but simply bleats and follows whatever is the fashion of the moment. So he, and his monitor, sabotaged discussions with the TNA, but did not deal firmly with the more cynical of the international community when they played ball with separatists with a history of support for terrorism. They have still not investigated the Audit Query about our former Representative in Geneva, now Foreign Secretary, giving an important contract to someone thought to be supportive of the LTTE. Indeed they have suppressed the file. But now, having been indulgent for so long, now when they proscribe everyone in sight, it will be difficult for anyone to take this seriously.
The Foreign Ministry has done nothing about the LLRC recommendation to build up positive relations with the diaspora. Instead, as happened with Dayan Jayatilleka, they engaged in adverse propaganda about those who talked to the moderate Tamils. No attempt has been made to work with multi-racial groups in Britain or Australia, where there are very moderate Tamils. But when you have a lunatic situation where the person supposedly in charge of implementation of the LLRC initially was suspicious of people simply because they were Tamil, you have a recipe for disaster. So we have now institutionalized a blunderbuss sort of approach which will alienate the positive people – while I have no doubt those who are engaged in nefarious pursuits will slip through the net.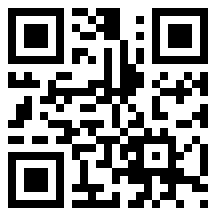 By Camelia Nathaniel
Reputed for his outspoken nature Professor Rajiva Wijesinghe feels that the government has been too hasty in proscribing the Diaspora groups, and the Foreign Ministry has done nothing about the LLRC recommendation to build up positive relations with the Diaspora. Instead, Professor Wijesinghe said, in an interview with The Sunday Leader, "as happened with Dayan Jayatilleka, they engaged in adverse propaganda about those who talked to the moderate Tamils.
No attempt has been made to work with multi-racial groups in Britain or Australia, where there are very moderate Tamils. But when you have a lunatic situation where the person supposedly in charge of implementation of the LLRC initially was suspicious of people simply because they were Tamil, you have a recipe for disaster." Professor Wijesinghe feels that the government has now institutionalized a blunderbuss sort of approach which will alienate the positive people, while having no doubt that those who are engaged in nefarious pursuits will still manage to slip through the net.
Following are excerpts:
Q: India abstained from voting at the UN Human Rights resolution on Sri Lanka in Geneva,last week. Given that India had voted for the previous resolution in 2013, do you see a major shift in the Indian stance on the matters related to the international scrutiny on the Sri Lankan government over its human rights record?
No, I think India has been absolutely consistent. Like our cabinet, which endorsed the LLRC Action Plan, it believes we need to do much to promote reconciliation, but it believes we must do this ourselves. This time, unlike in previous years, the US and its allies included external intrusion, which goes against the principles of the UN. India, given its leading role in promoting a multi-polar world rather than domination by one ethos, could not support such a dramatic departure from international norms.
Q: In your opinion, what did prompt India to abstain from voting?
Recognition that this sort of intrusion could set unfortunate precedents for all countries that do not play ball with  the West.
Q:  India's permanent representative at  Geneva cited the 'intrusive nature' of the UN resolution as the reason for their decision to abstain. But, were there geopolitical concerns such as countering Chinese influence in Sri Lanka, that could have underpinned the Indian decision?
Had that been the main reason, India might as well have played along with the West, which seems keen on going back to the absolute divisions of Cold War days. Though China has been a solid friend to Sri Lanka, given geographical and economic realities, India throwing its weight behind the West would have left us helpless – and indeed China has pointed this out in urging us always to maintain good relations with India.
Q: India's decision to abstain would give it a greater leverage on the matters concerning justice and accountability in Sri Lanka as well political aspirations of Tamils.  Do you agree?
It should make us realize that we need to work together with India, just as we did during the conflict. India like us was committed to eradicating terrorism, and like the President it saw this as essential for the benefit of all Sri Lankans including the Tamils. But I fear the dwarfs who dominate policy making will continue to sow distrust. Recently for instance there were attempts to convince the President that the Indian government was behind the Tamil Nadu state's attempt to pardon Rajiv Gandhi's killers. I cannot understand how that could be believed, and fortunately Delhi acted immediately so the President would have seen the true picture.  
Q: The incumbent government has repeatedly failed to honor the undertakings given to New Delhi in terms of implementing a political solution in line with the 13  amendment Plus. So you expect that the government of Sri Lanka would now be compelled to work on a political solution, at least as a gesture of goodwill towards New Delhi?
We should be working on a political solution for the sake of our own people. But clear instructions give by the President are ignored so the impression has been created that he  cannot be trusted. This is a tragic situation, given what I believe is his essentially pluralistic vision, but he must now work seriously on implementing the manifesto on which he won  election, instead of seeing his main role as simply to win election after election. If he continues to rely on people who have repeatedly let him down, and are only interested in their careers and their fortunes, and see him simply as an instrument of winning elections that none of them could do without him, then the victories of 2009 will soon be lost.
Q: Would Indian support to Sri Lanka  serve as a a deterrence against multilateral initiatives by the advanced democracies to push for an investigation into the alleged violation of human rights and humanitarian laws in Sri Lanka?
I hope it will, but we need to work closely with India to make it clear that our own initiatives will suffice to promote human rights in general, as well as both restorative justice and a political dispensation in which all our people can have confidence.  We should fast forward implementation of all the LLRC recommendations, and if we have any reservations, we should explain the reasons for this. We should also set up an advisory group, of countries such as India and Japan and South Africa, and perhaps Australia and Brazil too, to help us move forward, and ensure transparency as well as speed.
Q: What should Sri Lanka do to harness the goodwill of India?
First, we need a coherent foreign policy that is based on traditional SLFP values of Non-Alignment. The last of the groupies of the Jayewardene-Hameed era, who ruined our relations with India, is now Foreign Secretary, which is preposterous, whereas the position should have gone to someone like our present High Commissioner in Delhi, who has the confidence of India. Since his term is up, he should be replaced by someone who has good relations with India and Indians. Most important of all, we need a new Foreign Minister, given that his total mishandling of India in 2012 led to them voting against us.
We should also move on the matters that were agreed during the discussions with the TNA. We had suggested nothing ourselves until I was put on the team, and then the TNA responded positively to two suggestions I made – but since two members of our team were determined to sabotage the talks, nothing further came of these. In fact, when Mr Sumanthiran and i had reached a generally acceptable agreement on land, the President was told that I was giving too much away. This was before the saboteurs had even seen our draft, whereas in fact Mr Sumanthiran was accused of the same by some of his team after they saw the draft.
Thirdly, we must stop centralized control of Indian aid, and instead develop systems that will allow for greater flexibility and local consultation. Reconciliation  should be an essential component of all aid programmes, and there should be greater stress on human resources development and entrepreneurship. Given how the monopoly of the prevalent model of economic development failed to win hearts and minds, there should be a cabinet sub-committe, headed by the Senior HRD Minister, with National Languages, Skills Development, Agriculture and Water Resources and Management, to develop a blueprint for interventions.
We also need more Track Two contacts, with more coherent use of institutions like the Indo-Lanka Foundation, and joint projects between think tanks, of which India has several, whereas we have none of any consequence. We must also restore the type of relationship we had with Chennai, when diplomats like Amza and Nakandawala and Krishnamoorthy were there. The stupidity of the last named being suddenly transferred indicates the complete lack of principle or policy on the part of the Ministry of Foreign Affairs as run by its current leaders.
Email interview with Dushiyanthini – Journalist~Photojournalist~Blogger – for Al Jazeera
What is your stand on the US sponsored resolution?
This is  a resolution completely at odds with the traditions of the Human Rights Council, in that it is country specific with regard to matters that do not generally come within the purview of such resolutions. It is a cunning piece of work in that it conflates serious issues, such as war crimes on a scale that never occurred, and for which there is no evidence, with aberrations that are minimal in comparison with those that occur in other countries, including those which initiated the resolution.
That having been said, the fact that we are facing such a resolution is largely the fault of the ostriches who have been in charge of international relations as well as domestic policy in the targeted areas. For four years we ignored the UN procedures which are designed to help countries with regard to the noted aberrations, in the fields for instance of religion and prisons. We failed utterly to deal with unfair allegations when they first came out, and engaged in bluster rather than careful attention to evidence, involving the ICRC and those UN agencies that helped us during the conflict. The Ministries of External Affairs and Defence totally ignored my suggestions of clarification and coordination, even though, given the positions I occupied during the conflict, and my excellent relations with ICRC and the UN in recent years, I knew more about the facts than anyone else.
But, as the President has said with regard to at least one of his chief advisors, in a description that fits all Seven Dwarfs who dominate policy and practice now, the dominant feature is a determination to clutch everything to himself. Tragic!
How do you see the reconciliation process upto now?
Unfortunately there has been no focus on Reconciliation. Rather like the capitalism that has failed – as opposed to Liberalism which affirms the primacy of the private sector in economic activity but demands intervention by the state to promote equity and equal opportunities – the simplistic souls who were in charge of executive action that should have promoted reconciliation thought reconciliation would come of itself if enough cement were poured into the area. There was far too little attention to Human Resources Development, and no concern at all with consultation, despite the commitments of the Mahinda Chintanaya, which has been ignored by the Seven Dwarfs.
Similarly, discussions with the TNA were sabotaged by those who run the Ministry of External Affairs, and they did not pursue the positive responses of the TNA to three of the matters I initiated – before they stopped giving me notice of meetings, or indeed of boycotts, so that I was waiting with the TNA (a fact Mr Sambandhan conveniently ignores, so that he can insinuate blame to the President, though he knows full well who was responsible).
For Reconciliation to proceed, you need a dedicated Ministry, with the lady who is in charge of the implementation of LLRC recommendations as its Secretary. It is a pity that I was not put in charge four years ago, but of course it is too late for that now given my refusal to vote for the impeachment last year. But even though no one else has the experience and understanding, I can think of several others – from what I consider the decent, moderate SLFP, as opposed to the turncoats who now surround the President – who could inspire trust. Or else the President should take the responsibility himself, with Mrs Wijayathilaka as his Secretary. Incidentally, I am currently with a former ICRC official who told me a year ago how impressed he was with her, because for the first time he heard language from a Sri Lankan official that had been missing. The UN response to her was similar, but it is noteworthy that, until I introduced them to her, those who insist on hugging things to themselves did not publicize her new role.
How do you see the recent global criticism on Sri Lanka's human rights violations, and its rights record?
I see it as both hypocritical and Machiavellian, since it is obviously designed to promote international, for which read Western, interference in Sri Lanka. Unfortunately our blunderbusses think that hitting out at everyone with regard to past excesses will excuse us. But what we should be doing is pointing out to other countries the possible damage to them, in the future of such selective criticism, which is also geared towards splitting up countries into bite sized chunks. 
I have recently been in both Ethiopia and the Sudan, which suffered such splits, and the current state of both Eritrea and South Sudan is appalling, while they continue irritants to the countries from which they were formed. Obviously both India and China will be targets for such splitting if they seem threats in the future.
But while we must defend ourselves internationally, we must also take remedial action where there are problems. The skill of the resolution lies in the fact that many of the current problems it identifies are real ones, even though they would normally not be in resolutions before the Council. We must acknowledge the seriousness of those problems, for instance the attacks on religious places of worship, given that they seem to have state patronage, and ensure swift police action when such violence occurs. It is simply not good enough to be told, as I was by a great fan of the Secretary of Defence about his involvement with the BBS, that without that they would be worse. He should have stopped them being bad, since history teaches us that they will only get worse if unchecked. 
It would be profoundly ironic if such blindness leads to continuing unfair criticism of Sri Lanka and its armed forces which did such a great job, and with greater commitment to decency than many armies fighting terrorism. But efforts to excuse the inexcusable, including those responsible for the few aberrations the LLRC highlighted, will lead to betrayal of the vast decent majority. That is why, for the sake of Sri Lanka and its citizens, not because of external resolutions, we must do better on Human Rights. Sadly, and ironically, given the superb initiatives of the Rajapaksa goverment until 2009, now as with the Jayewardene government, we seem to do too little too late always, and always under  external pressure.
Ceylon Today 28 March 2014 - http://www.ceylontoday.lk/89-60055-news-detail-rajiva-wijesinha-tells-aljazeera-intl-criticism-of-sri-lanka-hypocritical-machiavellian.html