You are currently browsing the tag archive for the 'Tara de Mel' tag.
My sister, who has a healthy regard for Ranil Wickremesinghe, was deeply upset when I resigned from my Ministerial position and made it clear that I thought Ranil was largely responsible for the betrayal of the ideals and promises contained in the manifesto on which the President had been elected. The conclusion she came to was that I was impossible to get on with, and had lost all my friends.
She said this to my driver, claiming that the only people I was close to were Nirmali Hettiarachchi and himself. He said she had a catch in her voice, and seemed very worried for me. But the names she gave me when I asked her whom I had alienated were so ridiculous, that I realized she had a very strange idea of my social life. I was reminded then of Trollope's Lady Laura, whose love for Phineas Finn was absolute, but who never, Trollope remarked, thought of what Phineas might want when making plans on his behalf.
For I am very much a solitary person, and the members of Colombo's social elite whom she mentioned had never figured large on my list of people I want to spend time with. They were all nice enough, and I liked the interactions I have had with them. I was sad since, from what my sister said, I assumed the two who were close friends of hers had expressed some animosity towards me. But this was obviously the result of a strong stand I took with regard to the devious behavior against Sri Lanka's interests of someone they were both devoted to, so I did not think I needed to bother too much.
The third person she mentioned was someone I had long lost touch with, and in any case I had only had interacted with him previously, and not to any appreciable extent, because of a close connection to a couple I still love dearly. Ironically, when I inquired about him I was told that there had been a great falling out there, which I realized my sister too knew nothing about. Her judgments seemed then based on preconceptions rather than attention to the facts. Read the rest of this entry »
By Rathindra Kuruwita
Prof. Rajiva Wijesinha who initially defected from the Rajapaksa regime along with President Maithripala Sirisena and later supported Mahinda Rajapaksa at the last general election said while he was 'glad' the change was made said the incumbent government too like the previous regime was making the mistake of doing 'too little too late' in terms of reconciliation.
Q. You are planning to publish a book on education, a collection of your old essays. Did you choose to publish the book at this time for a specific reason?
A. When I found myself without a formal occupation in August, I thought it was a good opportunity to reflect on the past and engage in some assessments. A publisher agreed to bring out three books, though two of them are in fact collections of articles. The most important of these, is on Reform, Rights and Good Governance, and it will be available at Godage's from the 22nd, when it will be launched by the Speaker and Sarath Amunugama.
There is another book on poetry, and also a new book, currently being serialized in Ceylon Today on The Rajapaksa Years: Triumph and Disaster. The first part of this, Success in War, will also come out later this year.
In collecting old writings, I remembered that I had thought of doing the same with my writings on education several years ago. I had prepared something earlier this year, soon after I ceased to be Minister of Higher Education, which put together a lot of ideas which built on my earlier experiences too. Given that the situation has got much worse than it was a decade back, I thought it desirable to publish the earlier essays. Read the rest of this entry »
I was privileged, a couple of weeks back, to attend the release of the Northern Education Sector Review Report at a ceremony held at Vembadi Girls School. I had last been at Vembadi in 2008, when the then Commander of the Special Forces in Jaffna, General Chandrasiri, arranged what was termed a Future Minds Exhibition. It was at the height of the war, but the General had already begun to plan for the future, and sensibly so for he stressed the need for the development of human resources.
I was struck by the irony now, with the controversy over his continuation as Governor. I will look at that issue elsewhere, but here I will dwell on the fact that the Provincial administration had invited him as Chief Guest, to be given the first copy of the report, and all the speeches made were in a spirit of cooperation. In particular the chair of the committee that had prepared the report, the distinguished athlete Nagalingam Ethirveerasingham, still described as the Olympian, emphasized that the recommendations of the Review were all within the framework of National Policy.
That having been said, the Review is masterly, in clearly identifying many of the problems we face, and suggesting simple remedies. But obvious though many of the pronouncements are, I fear that such an essentially sensible work could not have been produced in any other Province.
There are many reasons for this. I do not think there is any essential intellectual difference between those in the North and others in the country, but I do believe that the urgency of the problem with regard to education is better understood in the North. After all it was simplistic tampering with the education system that first roused deep resentments in the younger generation in the North (Prabhakaran's batch were the first victims of standardization), and the incapacity or unwillingness of successive governments since then to provide remedies has entrenched bitterness. And whereas Chandrasiri way back in 2008 understood the importance of action in this field, and entitled his Exhibition accordingly, he has since had to serve a political dispensation that cares nothing for the mind.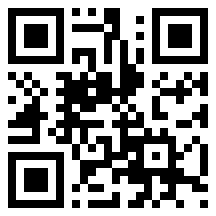 Apart from its failure to pursue Reconciliation with determination and coherence, perhaps the saddest failure of the current government has been with regard to Education. When the Cabinet was being formed in 2010, one of the President's friends who was pressing hard for me to be appointed Minister of Education was told that they had found a brilliant candidate, namely Bandula Gunawardena. I presume his long experience in giving tuition was thought an appropriate qualification.
It was not taken into consideration that his very livelihood had depended on the failure of the education system to provide good teaching. It was not conceivable then, given that he was not likely to disrupt the livelihoods of those who had toiled alongside him in the industry, that he would prioritize the production and employment of more and better teachers. So indeed it proved. The whole approach of the Ministry in the last four years, in line perhaps with the populist rather than productive interpretation of the Mahinda Chintanaya that has dominated government during this period, was to put up larger and more elaborate buildings in select locations.
The purpose of this became clear when I brought up, at the last meeting of the Education Consultative Committee, the waste of resources in the fact that a well equipped computer laboratory had been put up in a school I knew well in a rural area, but it had remained closed for several months. I had been told that this was because the authorities were waiting for a dignitary to open the place.
Bandula confirmed this, and claimed that it was important for the people to know who had provided such a facility. That this was in fact the people, since the building had been put up and equipped through loans which the people would have to repay, was not something that would have occurred to someone who had made his living by giving tuition in Economics. Nor would he have realized that the adulation expressed in speeches at a formal opening would not have a lasting impact compared with the resentment of students, and their parents, who are bright enough to know when something intended to benefit them is being squandered for political gain.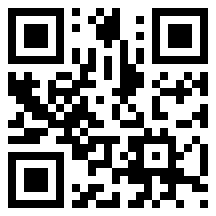 In getting ready material for the consultations I have been having with the young people concerned about constitutional reform, I finally counted up the number of Ministers we have. In fact the figure comes to less than 100, far fewer than the number of Ministers President Jayewardene had in his heyday, with far fewer Members of Parliament, on his side and taken as a whole.
His record included District Ministers too, so that 2/3 of Members of Parliament were Ministers in the eighties, and ¾ of the Government Parliamentary Group. Contrary to the hype of those critics of the current government who have forgotten completely the excesses of the past, things are better now.
But this still does not make them good. It is quite preposterous that Sri Lanka should have 65 Cabinet Ministers (along with 2 Project Ministers) plus 27 Deputy Ministers. In addition there are 4 Monitoring Ministers, as far as I know. This is fewer than I thought, but I realize now that the claim that Members of Parliament were asked to apply for these positions was not correct. I was under the impression, when I was told that I had failed to ask when applications were called, that National List MPs had not been included in the notice, but I find that others were left out too.