You are currently browsing the tag archive for the 'University' tag.
Government needs to be accessible to the people. At present however everything militates against this. Laws are formulated in language people cannot understand. They are amended with no effort to ensure that clean copies of the latest version are available for anyone to consult who needs them. Instead you have to go through the original Act and then all the amendments to the Act, Thus, even though the 19th Amendment to the Constitution was passed three months ago, a consolidated version of the Constitution is still not available.
The President called for one the other day, and could not understand why this had not been prepared already. But our Legal Draughtsman's Department still works on the old system that developed before computers made production of a consolidated version simple. When I pointed this out five years ago – having asked for the earlier Act that was being amended one day in Parliament, since I thought I should know precisely what I was voting for – I was told that this was the tradition and there was no need to change it.
Fortunately the Secretary General understood the implications of my question and said that a copy of any Act being amended would be available for inspection in the Officials' Box (he said it would be a waste to give copies to all members, and I fear he was correct). Anyway now that the President has made his view clear, I hope the Department will in future present new Acts as a whole when there are substantive amendments. But I suspect the usual lethargy will take over, and we will go on in the same old way.
By Lakna Paranamanna
The State Minister for Higher Education Professor Rajiva Wijesinha maintains that the promises made during the presidential campaign period have taken a backseat with the general elections in the offing. At an interview with the Dailymirror Prof. Wijesinha was candid on the reasons that led to his resignation, on the reforms he planned in the higher education sector. He has expressed negative views on the progress of the 100-day programme of the new government.Excerpts of the interview follow.
Q. Was it solely the resignation of the UGC Chairman – a subject on which you claim you weren't consulted – that led to your resignation from your portfolio?
Last week I attended the portrait unveiling of Mr. Kadirgamar at the Peradeniya University. One of the first questions directed at me by an academic was why I was defending this lady (UGC Chairperson). I said I'm not defending her because no-one has attacked her. But we are here for good governance and a lot of principles have been violated.
"Appointing the Cabinet and ministers was  delegated to Ranil and Chandrika. Chandrika took care of HER SLFP while Ranil simply did  what he had to do: look after the interests of the UNP"
The first principle on which my resignation was based was a simple one –  if someone is in charge of a subject and you are their superior, you do not interfere [with what they do in office]. When I was appointed as a State Minister I registered my disappointment with the President, but said I would continue to work because it was an interesting subject.
But, one week later, Kabir Hashim was appointed the Cabinet Minister and he told me that even he was not informed of it [ appointment] beforehand. But he told me that he did not have time to look into ministry matters since he would be busy with election work and for me to take on the responsibilities.
However, on Friday (13) I found that he had been ordering my secretary to do things without telling me. I was cross about that. I wrote to him and said it was unethical and that if he wished to get any information he should have asked me.
Meanwhile, I got an e-mail from the UGC Chairperson Professor Kshanika Hirimburegama saying that Minister Hashim had asked her to resign and she thought I knew. I was never consulted on the matter and when I attended work on Tuesday (16) I found she had resigned. I was in a fix because the Act does not give the minister any powers, only responsibilities; and the minister can only act through the UGC. Incidentally, on that day for the first time I discovered prima facie evidence of corruption, which I ordered my secretary to inquire into. The Act states 'Chairpersons shall work until successors are appointed'; so I informed her to continue work until her position was filled. I was told it might not be a good idea because the FUTA will be annoyed that I'm trying to keep her when I was only trying to get the work done. I decided I cannot operate under such circumstances and  wrote to the President informing I would be resigning with effect from February 17 or to appoint me as the Cabinet Minister for Higher Education. The second reason was due to the demand for the UGC Chair to resign that would result in a violation of the principles of justice. If people make allegations I will definitely investigate them. But I have not received a single official complaint about her.
Q. Did you make any statement implying  you were against university dons engaging in politics?
During a discussion, in Peradeniya,  I mentioned that we must have systems to stop university officials getting involved in politics. It was decided that perhaps the best step is to have a rule that says university officers don't have political rights. I never mentioned anything about dons because they have always wanted political rights. They pride themselves in it and why not. They are  brighter and more aware etc. Of course they should engage in politics. You and I know that during the previous regime, Gotabhaya Rajapaksa did wrong when he simultaneously engaged in politics while being a secretary of a ministry. But it was not so clear cut about the UGC Chair because she was not a public official but an academic. Read the rest of this entry »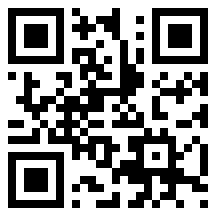 I was asked last week to speak at the first national seminar arranged by the Officer Career Development Centre at Buttala. I have been familiar with the place for twenty years now, for it is situated in what used to be the Buttala Affiliated University College, in the days when I coordinated English programmes at all those Colleges. The site had been developed for the 1992 Gam Udawa, and my involvement with the place helped me to appreciate President Premadasa's vision in having such events.
Though some elements in both national and international media mocked them as the world's most expensive birthday parties, they provided a focus for development, with infrastructure that would be of lasting benefit to areas that had not had such concentrated attention before. The present Government is engaged in something similar through its Deyata Kirula celebrations, though this is only a supplement to the wider development in the regions which is its flagship.
I much welcome the establishment of the OCDC because its Mission and Objectives indicate a clearer understanding of our educational and training needs than I have seen in those formally responsible for education. It is true that glimpses of what is needed can be seen in the pronouncements and efforts at developing policy that the various agencies responsible for education have come out with, but given the chaos of our administrative structures and the difficulties of taking and implementing decisions, I am relieved that a more efficient and clearsighted body has also entered into the field.
Read the rest of this entry »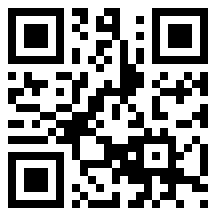 The President's Budget Speech had a lot of innovative suggestions about education. This is just as well, for this is an area in which we must move swiftly, if we are to reap the full fruits of development.
A balanced but trenchant criticism I heard recently of current economic policies is that, while infrastructure has been developed effectively, human resource development has lagged behind. That must be remedied for we must ensure equality of opportunity, even while promoting the private sector as the engine of growth.
In this regard, the example of the Ministry of Economic Development, entrusted to someone with no previous Parliamentary experience, but with a track record of proven practical capacity, suggests one way forward. Sri Lanka has not yet recognized that an Executive Presidency demands technocrats at the helm in areas of urgent concern. We suffer from a preposterous constitution, the only one in the world that confuses an Executive Presidential system with the Westminster model of government that abandons even any pretence of the separation of powers. However, the institution of a Ministry devoted to development has permitted concentration on results, without the need to work also on parochial political concerns in a particular area.
Read the rest of this entry »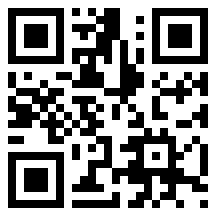 I have been wondering for some time about whether this column should also deal with the problems of university students. Last week, having found myself by far the oldest among the Sri Lankan delegates to a Conference on Indo-Sri Lankan relations held at Osmania University, and older too than most of the Indian participants, I realized I had to accept I was clearly of an age to think of university students, and indeed many lecturers, as children in need of care.
This feeling was exacerbated by the excellence of the presentations by the younger participants at the Conference. Whilst some older lecturers seemed to content themselves with jargon, the session I chaired had two very bright girls from Jawaharlal Nehru University who produced excellent and very practical papers on the Sri Lankan diaspora. They however were postgraduates, and from a place I have long known as a centre of excellence, admission to which is highly competitive. To my surprise they were equaled by two undergraduates from Patna University, who did a precise and well argued presentation on Indo-Sri Lankan trade relations.
I cannot imagine many Sri Lankan students doing as well. This is not because they are not equally capable. The problem is that we hardly stretch them, with many lecturers in many departments thinking that reading out notes to be copied constitutes teaching.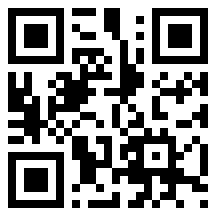 A friend from England who was visiting recently was surprised when someone of the same age, with a son doing O/Levels, just as her daughter is, was not deeply concerned about what the youngster would do next. I thought her concern excessive, until it struck me that Sri Lankans living in Colombo are as concerned as she is about the educational prospects of their children. It is the rural folk who think less about the matter.
Obviously this is not because they are less concerned about what their children will do. Rather, it is because there is no point in thinking. In the vast majority of rural areas, there are simply no alternatives for the children. They have to go through the school system for what it is worth, many of them without opportunity to do well in Maths or Science, so that they would have options as to careers.
So they strive desperately to do well in their O/Levels, with the sole aim of going through to the next step on the ladder, which is A/Levels. Here life is even more competitive, and they strive even harder, with hours spent travelling to and from tuition classes where such are available (and sometimes whole days over the weekend spent in those classes) to qualify for university.
Read the rest of this entry »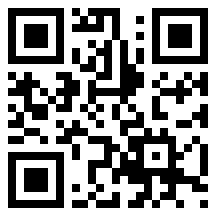 I plan to conclude this series on March 25th, since by then I would have written over a hundred columns on the subject. Besides, I see March 25th as a special day, because it is the birthday of Bishop Lakshman Wickremesinghe, one of the founders of the Civil Rights Movement in the seventies.
I will write about him for that date, but meanwhile I would like to spend the next couple of weeks reflecting on the achievements of those who have made some sort of a difference to the promotion of Rights in Sri Lanka. Unfortunately I don't think people like me who engage in advocacy, such as through this column, have achieved very much. When they do so, it is by engaging the attention of those who have responsibilities for executive action and who take their responsibilities seriously.
That responsibility does not necessarily have to lie with government. There are several agencies that have formal responsibilities that can also take initiatives. Chief amongst them in Sri Lanka is the Human Rights Commission, which has certainly shown itself willing, but which at present does not have enough capacity to push through the reforms it understands are needed. Unfortunately it is not moving swiftly enough on proposing the reforms to its own powers and structures, as envisaged by the National Human Rights Action Plan, which the Cabinet has approved.
Text of a Lecture given to the Masters Course at the Kotelawala Defence University
June 15th 2013
Ethnicity and Religion are perhaps the most obvious elements through which people distinguish themselves from each other. They are not the only ones, and sometimes elements such as caste and class become even more important in the emergence of reasons to limit association with others.
Fortunately we in Sri Lanka do not have too much experience of this, though we should constantly be aware that the phenomenon exists, and needs to be guarded against. What we do have, which keeps people apart even where there is the utmost goodwill, is barriers created by language. Sri Lanka is perhaps the only country in the world where those who have school leaving qualifications are not required to know a second language. The result is that many of our people are trapped in a monolingualism that stops them communicating, and hence associating, with others.
It was language that first led to the ethnic tensions that later erupted in terrorist activities. At the same time we should not forget that the only major crisis government faced between the communal violence of 1958 and its re-emergence 19 years later was because of caste and class resentments. The JVP insurrection of 1971 was about many youngsters who shared religion and ethnicity and language with those in power feeling that only violent revolution would resolve their problems. And though the JVP violence of the late eighties had wider political reasons, the areas in which the movement was strongest suggest continuing perceptions of caste and class discrimination.
To return to the language problems, they arose because Tamils felt that they had been reduced to second class status when Sinhala was made the only official language, through an Act that simply asserted this, without making clear how it was to be implemented in practice. That would have required explaining how those who did not know Sinhala would function, and clearly those who drafted the Act did not expect that it meant that those who did not know Sinhala would be rendered dysfunctional. But their carelessness and their callousness meant that nothing was spelled out, and the result was that an obviously unfair measure led to – and was used for the purpose of exacerbating – ethnic tensions.
'A Dance to the Music of Time' by Antony Powell is one of the most impressive fictional works of the last century. The narrator comes across different characters in different settings over the years, and I was reminded of this as I saw so many old friends coming in here today to celebrate Parvathi Nagasunderam and her work.
I was delighted to see Prof Wilson, who was Dean of the Faculty of Arts at the University of Sri Jayewardenepura when Paru and I
began our work there, and was a tower of strength. Dinali Fernando was one of those we recruited along with Paru, and I also see here Madhubhashini Ratnayake, who is now at USJP, though I am sorry to say we did not succeed when we tried to recruit her then, way back in 1992.
I see Lakshmi Cumaranatunga, who headed the Higher Institute of English Education when Paru taught there, before we persuaded her to come to USJP. Then there is Prof Narada Warnasuriya, who was on the Academic Affairs Board of the National Institute of Education, when I chaired it in 2004. And I see students such as Lalith Ananda and Sarath Ananda and Palitha Dissanayake, whom Paru taught at the Pasdunrata College of Education, whom she introduced to the Asset Course I ran while at the British Council, and who subsequently joined either USJP or its Affiliated University Colleges when we began English courses there in revolutionizing English at universities.
And then there are Paru's sisters, including the one I know best, Dr Fernando. When I say I know her, I should say that this is not directly, it is through her husband, Dr Joe Fernando, who was Secretary of the Ministry of Health, who was a constant visitor at my home because he lived nearby and would often drop in on my father during his relentless healthy walking round the block.
I discovered, in the dance of different characters to time's music that we come across, that Joe was Paru's brother-in-law. This happened because there was a news item, about 20 years ago, to the effect that the Secretary to the Ministry of Health had developed aids – which as we know from Joe's continuing healthy walking, was not the case – and I mentioned this to Paru during one of the long journeys we would take together to the AUC at Belihuloya which later became Sabaragamuwa University. Paru laconically said that she would ask her sister, who was married to the Secretary.
I am delighted then to see Dr Mrs Fernando and another sister here, because I feel I know them well. They belong to a very distinguished family of educationists from Jaffna. I am sorry I never met Paru's  eldest sister, who was Principal of the Kopay Training College, though I did regularly meet the second, whom Paru looked after when she had to leave Jaffna after her elder sister's death, since the family was then scattered far and wide.
I have not come here with a prepared text, because I wanted to see the type of audience there was before I spoke. The vast numbers of young people here, I am told, are Paru's students from USJP and from Pasdunrata, and their presence here is a tribute to the deep devotion they feel towards her for her commitment to them. I thought therefore that I would talk about the challenges that Paru has faced, and how she has overcome them to move from strength to strength, in the hope that the range of her work will inspire these youngsters too to become teachers like her.