You are currently browsing the tag archive for the 'US' tag.
by Shamindra Ferdinando
Today, the electorate is at a crossroad with twice-president, Mahinda Rajapaksa, launching a new movement to form a government, at the Aug 17 parliamentary polls. A confident Rajapaksa launched his parliamentary polls campaign at Anuradhapura where he vowed to overcome the Maithripala Sirisena-Wickremesinghe combination. The pledge was made at the largest ever gathering in the historic city, where Rajapaksa recalled ancient kings had defeated foreign invaders. The war-winning leader alleged that the present Yahapalana government had destroyed, within six months, what his administration had achieved since the conclusion of the war in May, 2009. The former President asked what would have happened if the Maithripala Sirisena-Wickremesinghe administration had continued for five years. Since the change of government, in January consequent to Rajapaksa's defeat, some of those, who had switched their allegiance to the then common presidential candidate, Maithripala Sirisena deserted the new administration. Having joined Yahapalana project, late last November, Liberal Party Leader and State Education, Prof. Rajiva Wijesinha, quit the administration in March. The UPFA included Prof. Wijesinha, in its National List submitted to the Elections Secretariat on July 13, hence making him a key element in Rajapaksa's team.
Full text of an interview with Prof. Rajiva Wijesinha
The request to write an article on US Policy towards Sri Lanka in 2008/2009 came at a timely moment, for I had been reflecting in some anguish on the crisis that the Sri Lankan government is now facing. I believe that this crisis is of the government's own creation, but at the same time I believe that its root causes lie in US policy towards us during the period noted.
Nishan de Mel of Verite Research, one of the organizations now favoured by the Americans to promote change, accused me recently of being too indulgent to the Sri Lankan government. I can understand his criticism, though there is a difference between understanding some phenomenon and seeking to justify it. My point is that, without understanding what is going on, the reasons for what a perceptive Indian journalist has described as the 'collective feeling that the Sri Lankan State and Government are either unable or unwilling' to protect Muslims from the current spate of attacks, we will not be able to find solutions.
Nishan might have felt however that I was working on the principle that to understand everything is to forgive everything. But that only makes sense if corrective action has been taken, ie if the perpetrator of wrongs has made it clear that these will be stopped and atoned for. Sadly, after the recent incidents at Aluthgama, I fear the time and space for changing course are running out. But even if we can do nothing but watch the current government moving on a course of self-destruction, it is worth looking at the causes and hoping that history will not repeat itself at some future stage
My contention is that the appalling behavior of the government at present springs from insecurity. That insecurity has led it to believe that it can rely only on extremist votes and extremist politicians. Thus the unhappiness of the vast majority of the senior SLFP leadership, and their willingness to engage in political reform that promotes pluralism, are ignored in the belief that victory at elections can only be secured if what is perceived as a fundamentalist and fundamental Sinhala Buddhist base is appeased.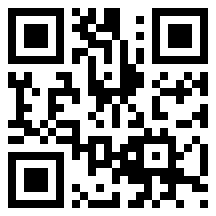 As I have noted, the Vasantha Senanayake proposals that have been sent to the Parliamentary Select Committee are to form the basis of the discussions the Marga Institute is facilitating to promote consensus. The most innovative of the ideas put forward in the memorandum submitted to Parliament is the suggestion that we accept the logic of the Executive Presidential system, and therefore bring the Cabinet in line with the executive system in other countries which have Executive Presidents – the United States and Russia and France and the Philippines, to name but a few.
On a proper Executive Presidential system, unlike the hybrid perversion J R Jayewardene introduced, those put in charge of the different branches of the executive come from outside Parliament. If they are in the legislature, they have to resign their Parliamentary positions, as Hilary Clinton and John Kerry did. Even when the President has a Prime Minister whose tenure depends on the confidence of Parliament, when that Prime Minister has won election and established a majority, he gives up his seat to take up an executive position. And as we saw with Vladimir Putin in Russia, someone who had been elected to Parliament and thereby been chosen as Prime Minister, can easily, and with greater effectiveness, be replaced by a technocrat.
Characteristically, Dayan Jayatilleke opposed the suggestion on the grounds that it would lead to the President filling the executive with his own relations. This was yet another example of an otherwise very distinguished analyst allowing ad hominem arguments to influence his judgment. I should add that his position also fails to take into account the fact that any relations who aspire to executive office will have no difficulty in getting elected, as both our Parliament and many Provincial Councils exemplify. The problem then is that even the very able start making getting re-elected their priority, whereas if Ministers concentrated only on making a success of the areas for which they are responsible, we would have decisions and actions that focus on results rather than popularity.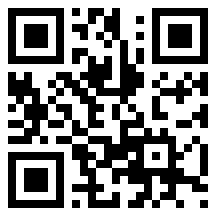 The last couple of weeks have seen very positive measures by government with regard to accountability. While the decision to go ahead with Provincial Councils in the North was a clear mark of government's adherents to commitments it had made, even more significant was the indictment of those who are suspected of responsibility for the killing of students in Trincomalee way back in 2006.
This was followed last week by indictments in connection with the killing of a British national in Tangalle in 2011. And soon afterwards the President ordered the establishment of a Commission to look into disappearances that had taken place during the conflict.
Unfortunately the general perception about these is that government had given in to pressures, and in particular that it feels obliged to cater to international sensibilities in the context of our hosting of the Commonwealth Heads of Government Meeting. Even more unfortunately, many actions taken by government give the impression that it does not really want to do what is right, but has to be forced into action.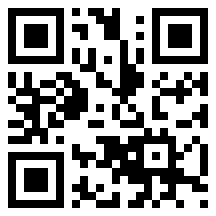 Reconciliation and the role of India
Presentation by Prof Rajiva Wijesinha, MP
At the Observatory Research Foundation
Delhi, December 13th 2013
I must admit to being deeply worried about the current state of relations between India and Sri Lanka. I contrast this with the excellent situation that obtained in 2009, when India was the chief component of the protective barrier against efforts to stop us eradicating terrorism from our shores. One might have thought that this was a goal the whole world would have supported, but sadly this is not an ideal world and countries will naturally put their own self interest first. Fortunately, not only did India's interests coincide with our own at that stage, but given the terrible toll terrorism funded by external sources was taking on both our countries, I think it is also true to say that we worked in accordance with the highest moral perspectives.
But the aim we shared then, of eradicating terrorism on our shores, went hand in hand with another commitment, which was the promotion of pluralism in Sri Lanka. This again is a moral goal, but it also has a practical dimension, in that the full incorporation of the Tamil people in the body politic in Sri Lanka would have reduced the potential for future terrorism.
Sadly Sri Lanka has not pursued the Reconciliation process with the commitment it requires. Given its urgency I believe we should try to understand the reasons for this, and try to overcome them. In this process India has a significant role to play.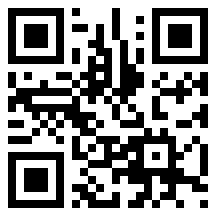 I continue surprised, though I should not be, given our infinite capacity for self delusion, at the virulence of attacks on India with regard to the several crises we brought upon ourselves. It is claimed that India was gratuitously nasty in supporting terrorists, and that it acted outrageously in 1987 in imposing the Indo-Lankan Accord upon us.
I think India was wrong both in supporting terrorists and in the final form the settlement of 1987 took, but in both instances there was nothing gratuitous about what was done, given our own conduct. It is claimed that India cannot claim to be a friend because she supported terrorism, but that is to ignore that countries will naturally act in their own defence, and we as it were started the problem by abandoning our traditional friendship with India and pursuing Western gods.
The appendix to the Indo-Lankan Accord says it all, in noting the decisions we had made which seemed to threaten India, the shenanigans with regard to the Trincomalee oil tanks, the agreement to allow the Voice of America a virtual self-governing enclave at a time when such entities were a significant part of Cold War armoury, and indeed what seemed efforts to flog Trincomalee to the Americans. This last is particularly ironic since I suspect the Americans – though their capacity to insure themselves against all eventualities, real and imagined, is infinite – did not really want the place since the British had flogged Diego Garcia to them and obligingly got rid of its inhabitants.
Text of a presentation by Prof Rajiva Wijesinha, MP, at the Seminar on
Crossed Perceptions: China, the United States, the European Union, Brazil and the Emerging World
October 22nd 2013, Rio de Janeiro
Let me begin with one of the formative myths of the Sri Lankan state. It deals with the introduction of Buddhism to the country, in the 2nd century BC. The king at the time, Devanampiyatissa, was out hunting when he came across a strange man in the forests of Mihintale. This was Mahinda, the son, or some say the brother, of the Mauryan Emperor Asoka, who had converted to Buddhism after a terrible war in which, to complete his conquest of India, he had slaughtered thousands.
When the monk saw Tissa, he asked him whether he saw the mango tree before them. Tissa said yes, and then the monk asked whether there were other mango trees. Tissa said yes, and then the monk asked if there were trees other than mango trees. Tissa said yes again, whereupon the monk asked whether, apart from all the other mango trees, and all the other trees that were not mango trees in the world, there were any other trees.
Tissa thought hard, and then replied that there was indeed the original mango tree the monk had pointed out. This was when Mahinda decided that Tissa was a fit person to understand the doctrines of Buddhism, so he preached to him and converted him and through him his people. Buddhism has since been the dominant religion in Sri Lanka, though, I think uniquely, we also have substantial proportions of our population belonging to the other principal faiths of the world, Hinduism and Islam and Christianity.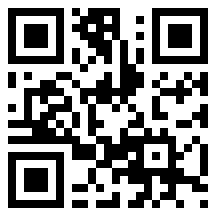 My worries about where America is leading us were increased by a recent visit to Tunisia, which I found fascinating. I also found it extremely sad, because tourism has suffered tremendously, since the Arab Spring, which it will be remembered began in Tunisia just 2 ½ years back.
What happened in Tunisia seemed to me welcome, because the regime there had undoubtedly been a dictatorship. Ben Ali, the President who was finally got rid of after over 20 years, had in fact abolished the Presidency for Life when he took over from Bourguiba, the hero of independence. Bourguiba had become President for Life, and then got increasingly incapable so he had to be deposed.
But though Ben Ali restored elections, he ensured that he was always re-elected, and himself grew increasingly out of touch with reality. And, unlike Bourguiba, who had affirmed valuable ideals at the time of independence – including a determination to release women from the restrictions traditions imposed on them, a litmus test I feel as to whether a society is progressing – Ben Ali seems to have been interested largely in benefits for himself and his family.
This did not mean that Tunisia did not develop. It has an excellent road system, and agricultural productivity is high, in the areas that can be cultivated. It also developed a thriving tourist industry, given the excellent amenities on its extensive coastline, and the fact that it is a relatively small country with easy access to the main tourist areas. Sadly, as is generally the case with the type of package tourists such countries attract, there was not so much concern with the fantastic range of historical buildings the country possesses, but these too were readily accessible to keen visitors.
I am grateful for the request to write about India and the 13th Amendment because, while I have referred to the subject in different contexts, it would be useful to assess precisely what Indian priorities are, and how we should respond to these. In doing this, we should be clear about the principles involved –
As Sri Lankans, our own national interest must come first. This includes both safeguarding the integrity and sovereignty of Sri Lanka and also ensuring that all our citizens can dwell contentedly in their country, with access to equal opportunities and full participation in politics and development.

As South Asians we must also recognize the important role India plays in the region. This means that, without any violation of our own interests, we must ensure that India does not come under undue pressure from any quarter because of us.
It is clear that we got into a conflict situation with India because we violated the second principle. While India could have reacted less aggressively, I believe the Jayewardene government must be held responsible for allowing India to come under pressure from two quarters. The first was pressure from Tamilnadu, because of what was perceived as, not just discrimination, but also violence against and oppression of Tamils.
The second set of pressures however was more worrying for India, as is clear from the provisions of the Indo-Lankan Accord. The Sri Lankan agreement then to ensure that foreign policy decisions took Indian interests into account (as spelled out with regard to Trincomalee and its oil tanks as well as broadcasting facilities to other nations) made it clear that Jayewardene's flirtation with America in the Cold War context had worried India deeply.
We must remember that those were days in which America saw India as a hostile element, and had no scruples about engaging in activities calculated to destabilize the country. Salman Rushdie's brilliant account of language riots in India in the fiftes, in which Tamilnadu hostility was the most aggressive, has a brilliant cameo in which he suggests the American contribution to street violence. And while obviously no direct causal connections can be diagnosed, there is no doubt that America would have been quite happy in those days for India to split up – and the obvious instrument of this would have been Tamil Nadu, with the longstanding American connection to the area, through missionaries in particular.
'The nuns we studied under were tough and they disciplined us, but I am here because of them.'
The quotation is from a fascinating article by an employee of the US government which provided interesting insights into the legacy that the departing American ambassador seems to want to leave. She is advising the girls of Uduvil College in terms of her own education. It is a touching article, that places Ms Butenis in a charming light, at a time when, as the article states,  'the US Government played out its most controversial engagement so far in Sri Lankan affairs in the history of US-Sri Lanka relations.'
The article however immediately issues a sort of disclaimer, in that the ambassador is cited as saying that 'I think it is a mistake if people think that we can dictate to this Government'. It seems that the impression sought to be created is of a country resisting calls by Tamils for intervention in a context in which 'We can't trust India. Karunanindhi and Jayalalithaa are only looking after their interests. Only the US can dictate.'