You are currently browsing the tag archive for the 'diaspora' tag.
by Shamindra Ferdinando
Today, the electorate is at a crossroad with twice-president, Mahinda Rajapaksa, launching a new movement to form a government, at the Aug 17 parliamentary polls. A confident Rajapaksa launched his parliamentary polls campaign at Anuradhapura where he vowed to overcome the Maithripala Sirisena-Wickremesinghe combination. The pledge was made at the largest ever gathering in the historic city, where Rajapaksa recalled ancient kings had defeated foreign invaders. The war-winning leader alleged that the present Yahapalana government had destroyed, within six months, what his administration had achieved since the conclusion of the war in May, 2009. The former President asked what would have happened if the Maithripala Sirisena-Wickremesinghe administration had continued for five years. Since the change of government, in January consequent to Rajapaksa's defeat, some of those, who had switched their allegiance to the then common presidential candidate, Maithripala Sirisena deserted the new administration. Having joined Yahapalana project, late last November, Liberal Party Leader and State Education, Prof. Rajiva Wijesinha, quit the administration in March. The UPFA included Prof. Wijesinha, in its National List submitted to the Elections Secretariat on July 13, hence making him a key element in Rajapaksa's team.
Full text of an interview with Prof. Rajiva Wijesinha
In the last couple of weeks we have seen what seems total rejection of the ideals of Good Governance through which this government came to office. I shall look today at the performance of the Ministry of Foreign Affairs, having spent time previously on another vital Ministry, that of Finance. But I should note that with regard to many others – with a few honourable exceptions of course – there seems little activity, so that it is not just principles of Good Governance that are being breached, but the very idea of Governance.
I regret very much that Karu Jayasuriya has done nothing thus far with regard to the important task allotted to him with regard to Governance. I appreciate the fact that, given relations between him and Ranil he feels diffident, but that should not stop him taking initiatives in areas that will win him universal commendation. He could for instance easily stop the excessive perks that politicians enjoy, in particular the opportunities to abuse Ministry funds provided by the constitution of Ministerial private offices.
In my former Ministry for instance, now a Cabinet portfolio with a Deputy too, the perks of office continue unabated. My former staff, whose use of the vehicles to which they were entitled I restricted, have told me how many vehicles the Ministers, or rather their private staff, use between them. Meanwhile the two Ministers together are less in office than I was, and there is little progress in the University sector, with the imbroglio over the latest and the previous Advanced Levels continuing in the Courts. And though the new Cabinet Minister finally looked at the Act we had drafted, he like many others seems to think that there is no point in any action since an election is imminent.
I had written about good ambassadors being dismissed well before Dayan having to come back to Sri Lanka to deal with audit queries, though in fact he survived because the President intervened and called a halt to the persecution. Asitha was not so lucky, and Chris Nonis in London told me that he had to put up with constant complaints, even though he was a good communicator and managed to deal with at least some of the propaganda against us, of which England was the main source. But Chris too had his problems, for as he was appointed he had displayed deep animosity to his excellent Deputy, Pakeer Amza, who had had to act as High Commissioner for a long period – given the absurd neglect of this vital position by the Ministry, at a time when Britain got a new government. It is likely that Chris was warned against Amza, who had stood up against Kshenuka and Sajin over the disastrous 2010 visit of the President to Britain.
But the suspicions that had been sowed had a permanent effect. Amza was swiftly transferred, as Deputy to Berlin, which was not commensurate with his abilities, though he was relieved to find a positive ambassador in the person of Sarath Kongahage, himself not a career diplomat. Along with Amza went the Political Officer, a Tamil officer of considerable capacity. So, at a time when relations with the diaspora were of the essence, the London office was without a senior official who was, or even spoke, Tamil. Chris meanwhile had been sent a very capable Ministry official called Lenagala, but he soon fell out with him, and asked for a non-career replacement. He was sent Neville de Silva, who had previously served in Bangkok, a journalist and the brother of the more famous journalist Mervyn de Silva, who was Dayan Jayatilleka's father. But by then the suspicions Chris had developed were entrenched, and soon Neville too found himself sidelined and soon enough removed.
There was confusion elsewhere too, as has been noted for instance with regard to Canada, another post where good diplomacy was essential, given the influence of the diaspora and what seemed unremitting hostility from the Canadian government. In India there were constant changes to our representative in Chennai, and the Tamil diplomat who had been well thought of was suddenly dismissed. He had got me over in 2012 to talk to academics and journalists, and I gathered then that I was the first such visitor he had had, because the Foreign Ministry treated Tamilnadu with contempt and was then surprised when it expressed vehement criticism which Delhi then had perforce to take up.
But the Foreign Ministry was not the only place where Sajin's destructive influence reigned. He had also been appointed as Secretary to the Committee to negotiate with the Tamil National Alliance, but he saw himself as a full member of the team, and was treated as such by GL. It should be noted though that GL had no strong principles about this, and he astonished me soon after I joined the team by bringing a young student who was the son of a former student of his (and who happened to be related to me) who he said was interested in politics, and asking if he could sit in on the discussions. The TNA did not object, but I could well understand why they found it difficult to take the negotiations seriously. Read the rest of this entry »
In May 2009, Sri Lanka seemed on top of the world. Under President Mahinda Rajapaksa, the Sri Lankan government and forces had defeated the Liberation Tigers of Tamil Eelam, a terrorist movement that had dominated Tamil politics in Sri Lanka. It had survived conflict with not just successive Sri Lankan governments, but even the might of India.
Though the Tigers had been banned by several countries, there was some sympathy for them in many Western nations who could not make a clear distinction between them and the Tamils of Sri Lanka, who they felt had been badly treated by successive Sri Lankan governments. Fuelled by a powerful diaspora that sympathized with and even supported the Tigers, several Western nations had tried to stop the war being fought to a conclusion. When this attempt did not succeed, they initiated a special session against Sri Lanka at the Human Rights Council in Geneva, but the condemnation they anticipated of the Sri Lankan government did not occur.
Instead, Sri Lanka initiated a resolution of its own, which passed with an overwhelming majority. It received the support of most countries outside the Western bloc, including India and Pakistan and China and Russia and South Africa and Brazil and Egypt.
Less than three years later however, the situation had changed, and a resolution critical of Sri Lanka was carried at the Council in Geneva in March 2012, with India voting in its favour. The resolution had been initiated by the United States, and it won support from several African and Latin American countries, including Brazil, that had been supportive previously. The following year an even more critical resolution was passed, with a larger majority. This was followed in 2014 by a Resolution which mandated an investigation by the Office of the High Commissioner. India, it should be noted, voted against this Resolution, but it still passed with a large majority.
Meanwhile international criticism of Sri Lanka has increased, and it had a very tough ride in the days leading up to the Commonwealth Heads of Government meeting held in Colombo in November 2013. Though the British Prime Minister withstood pressures to boycott the event, the Indian Prime Minister did not attend. Though the Indians did not engage in overt criticism, the Canadian Prime Minister was extremely harsh in explaining why he would not attend. And the British Prime Minister made it clear that he would raise a number of issues suggesting that Sri Lanka needed to address several grave charges.
How had this happened? How had a country that dealt successfully with terrorism, and did so with less collateral damage than in other similar situations, found itself so conclusively in the dock within a few years? How had it lost the support of India, which had been strongly supportive of the effort to rid the country of terrorism? Read the rest of this entry »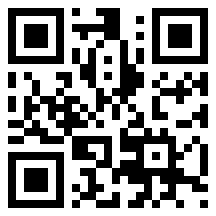 Military intelligence understands well that the diaspora is not a monolith. Indeed my interlocutor noted that only about 7% of the diaspora were supporters of the LTTE. But this made it all the more culpable that government has done nothing about working with the rest, the more than 90% who have wanted only for their kinsmen who remained in Sri Lanka to enjoy equal benefits with the rest of the population. The LLRC recommendation in this regard, about developing a policy to work together with the diaspora, has been completely ignored. Instead those who did well in this regard, such as Dayan when he was in Paris, were the subject of intelligence reports that drew attention critically to their work with Tamils. The fact that in theory this was government policy meant nothing, since very few others were doing anything about this, and there was no coordination of such efforts in Colombo.
Excessive zeal on the part of military intelligence seems to have caused other disasters. We had an excellent High Commissioner in Chennai, but he was summarily removed because, it was reported, the security establishment had criticized him. Similar reports were in circulation about the withdrawal of our High Commissioner in Malaysia, though he himself thought the Minister of External Affairs was the real villain of the piece.
In Chennai, no efforts had been made to engage in the dialogue that the High Commissioner, who was Tamil, tried to initiate. When I spent a few days there a couple of years ago, with my ticket paid for, not by government, but by an agency that had wanted me in Nepal but was willing to fund a journey through Chennai, I was told that I was the first senior representative of government who had gone there for such discussions. The academics and journalists who attended the meetings were willing to listen, but soon afterwards the High Commissioner was exchanged for a Sinhalese, and the initiative stopped. It was only a couple of years later that government finally got round to inviting the senior newspaperman Cho Ramaswamy to send some journalists to report on the situation, which High Commissioner Krishnaswamy had advocated much earlier. What they published made it clear that we had erred gravely in ignoring his advice for so long. The obvious benefits of having a Tamil in station in Chennai, which without him even doing anything made it clear that allegations of systemic discrimination against Tamils were misplaced, never occurred to a Ministry of External Affairs which seems more keen to assuage possible ruffled feelings within Sri Lanka than develop and implement a foreign policy that would take the country forward.
The Leader omitted salient points in the answers given to the various questions asked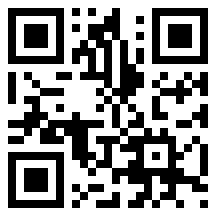 . It may have felt diffident about carrying criticism of the Minister of External Affairs and the Head of the NGO Secretariat, but given how badly the incompetence of such individuals affects the country, it seems desirable to publish the interview in full.
>Q. How will the listing of Diaspora groups impact on the reconciliation process?
This seems to have been a hasty decision without proper consideration of the possible consequences. The general tendency of our decision makers in promoting reconciliation seems to be to do too little too late, but this time it is a question of too much too late.
Basically we should four years ago have sent a very clear message about the disruptive impact of certain diaspora groups while working positively with the majority. Four years ago, when I still had an executive position and met the British Foreign Office they told me that we should be talking to the Tamils, which I said was obviously the case. However when they mentioned the TGTE I told them that was an outrageous suggestion, and they should distinguish betweent the TNA and Tamils in Sri Lanka, who are our people on behalf of whom too we fought terrorism, and separatist movements which had encouraged and financed terror.
Unfortunately we have a Foreign Minister who cannot make such distinctions, but simply bleats and follows whatever is the fashion of the moment. So he, and his monitor, sabotaged discussions with the TNA, but did not deal firmly with the more cynical of the international community when they played ball with separatists with a history of support for terrorism. They have still not investigated the Audit Query about our former Representative in Geneva, now Foreign Secretary, giving an important contract to someone thought to be supportive of the LTTE. Indeed they have suppressed the file. But now, having been indulgent for so long, now when they proscribe everyone in sight, it will be difficult for anyone to take this seriously.
The Foreign Ministry has done nothing about the LLRC recommendation to build up positive relations with the diaspora. Instead, as happened with Dayan Jayatilleka, they engaged in adverse propaganda about those who talked to the moderate Tamils. No attempt has been made to work with multi-racial groups in Britain or Australia, where there are very moderate Tamils. But when you have a lunatic situation where the person supposedly in charge of implementation of the LLRC initially was suspicious of people simply because they were Tamil, you have a recipe for disaster. So we have now institutionalized a blunderbuss sort of approach which will alienate the positive people – while I have no doubt those who are engaged in nefarious pursuits will slip through the net.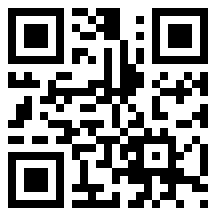 By Camelia Nathaniel
Reputed for his outspoken nature Professor Rajiva Wijesinghe feels that the government has been too hasty in proscribing the Diaspora groups, and the Foreign Ministry has done nothing about the LLRC recommendation to build up positive relations with the Diaspora. Instead, Professor Wijesinghe said, in an interview with The Sunday Leader, "as happened with Dayan Jayatilleka, they engaged in adverse propaganda about those who talked to the moderate Tamils.
No attempt has been made to work with multi-racial groups in Britain or Australia, where there are very moderate Tamils. But when you have a lunatic situation where the person supposedly in charge of implementation of the LLRC initially was suspicious of people simply because they were Tamil, you have a recipe for disaster." Professor Wijesinghe feels that the government has now institutionalized a blunderbuss sort of approach which will alienate the positive people, while having no doubt that those who are engaged in nefarious pursuits will still manage to slip through the net.
Following are excerpts:
Once again, following the vote in Geneva, which made clear how influential the United States of America was, and how comparatively friendless we were, there is talk of re-establishing relations with the West. Thankfully this year it has not taken the form of denigration of good relations with others, as happened last year when those elements in the Ministry of External Affairs, which would have been described in the Cold War days as the running dogs of imperialism, danced on the graves of Dayan Jayatilleka and Tamara Kunanayagam.
This was profoundly ironic, for it was those two who had built up our friendships with other countries in the time honoured fashion that had brought us so much respect internationally in the days of Mrs Bandaranaike. At the same time they did this whilst commanding the respect of the West, as numerous cables in Wikileaks make clear. It was no coincidence then that two of our most sympathetic, if not uncritical, interlocutors from the West said to me in astonishment, after the vote, that we had made insufficient use of Tamara, who was clearly our best representative at Geneva.
How did they achieve this moral ascendancy, even while combating the political machinations of the West? It was through a careful understanding of the motivations of the West in persecuting us, and in appreciating that a blanket criticism of those motivations would not be convincing. To build up our support base, they had to respond positively to the arguments the West used to gain support from those who otherwise shared our view of the desired architecture of the world order. Read the rest of this entry »
There is a very strange game being played out in Geneva, the implications of which decision makers in Colombo have not understood – or else, having understood, they simply do not care.
Though the motivations of those attacking us vary, their aim is clear, namely to undermine national sovereignty. The mandarins, or perhaps I should say the rickshaw pullers, in our Ministry of External Affairs were sanguine earlier about what they saw as a bland US resolution. The fact that it requires monitoring of our activities, in particular with regard to accountability, should worry them, but I suspect they no longer understand the basic principles on which the UN should operate.
I say this because of the behavior recently of one of our delegates in Geneva – not the ambassador, I should note, for he is one of the few sharp and independent minds amongst the English speaking elite that now runs the Ministry, and keeps down bright youngsters who are more intellectually astute. There was an attempt, spearheaded it seemed by Sri Lanka, to the astonishment of our old allies from the Non Aligned Movement, to undermine the very foundations of the Right to Development by introducing conditions to national ownership of natural resources. I cannot imagine that the President would have approved such a move, but I can understand him not being consulted on the matter.  What is frightening is that probably the Minister too was not consulted, but he has I assume learnt now that no one takes him seriously, except his publicity unit. If he was consulted, and concurred, I can only imagine that he is getting ready for the regime change that his behavior has done much to precipitate.
How should we be dealing with the threat to the country and its government? Firstly, we should look at the motivations of those now acting against us, and try to assuage those worries that are reasonable. After all, many of those supportive of the resolution genuinely think that we have behaved badly. If we believe they are wrong, as I do with regard to the matters on which they seek to condemn us, we must convince them otherwise. This should not be difficult, now that at last we are beginning to get our act together with regard to the LLRC Action Plan, but there too I was informed that the Foreign Ministry thinks the President's Secretary is not able to deliver, and wants to take over the responsibility.
Given the hash they made of the President's directive in December 2011 to prepare an Action Plan, which only emerged because the President's Secretary set up a sensible team of bureaucrats, it is ironic that the Foreign Ministry wants to take over now, when those bureaucrats are in charge and have begun to move in a manner that was unthinkable when they had been sidelined.    Read the rest of this entry »