You are currently browsing the tag archive for the 'UNHRC' tag.
by Shamindra Ferdinando
Today, the electorate is at a crossroad with twice-president, Mahinda Rajapaksa, launching a new movement to form a government, at the Aug 17 parliamentary polls. A confident Rajapaksa launched his parliamentary polls campaign at Anuradhapura where he vowed to overcome the Maithripala Sirisena-Wickremesinghe combination. The pledge was made at the largest ever gathering in the historic city, where Rajapaksa recalled ancient kings had defeated foreign invaders. The war-winning leader alleged that the present Yahapalana government had destroyed, within six months, what his administration had achieved since the conclusion of the war in May, 2009. The former President asked what would have happened if the Maithripala Sirisena-Wickremesinghe administration had continued for five years. Since the change of government, in January consequent to Rajapaksa's defeat, some of those, who had switched their allegiance to the then common presidential candidate, Maithripala Sirisena deserted the new administration. Having joined Yahapalana project, late last November, Liberal Party Leader and State Education, Prof. Rajiva Wijesinha, quit the administration in March. The UPFA included Prof. Wijesinha, in its National List submitted to the Elections Secretariat on July 13, hence making him a key element in Rajapaksa's team.
Full text of an interview with Prof. Rajiva Wijesinha
Text of a presentation by Prof Rajiva Wijesinha
At the Maulana Abul Kalam Azad Institute of Asian Studies, Kolkata
At an international seminar held on November 6th and 7th 2014 on
An Appraisal of India's Neighbourhood Policy: Way Forward
In the period leading up to the victory over the terrorist Tigers of Tamil Eelam in 2009, India and Sri Lanka enjoyed an excellent relationship. It was clear that, despite the opposition of politicians in Tamilnadu, India was supportive of the military initiatives of the Sri Lankan government. More importantly, it assisted Sri Lanka in dealing effectively with the efforts of some Western countries to stop the Sri Lankan offensive, and then to condemn it after the military success of May 2009. This was most obvious in Geneva, where the Indian Permanent Representative, together with his Pakistani counterpart, comprised the negotiating team that accompanied the Sri Lankan Permanent Representative, Dr Dayan Jayatilleka, into discussions with Western nations that had wanted a resolution critical of Sri Lanka.
Since then the relationship deteriorated. In 2012 India voted in favour of a resolution put forward by the United States that was strongly critical of the Sri Lankan government. And though much aid and assistance was given to Sri Lanka for reconstruction after the war, India seems to feel that this is not properly appreciated – as evinced by recent remarks by the Indian High Commissioner.
Conversely, a response to his speech in a Sri Lankan newspaper displays even great angst, culminating in the complaint that 'In the more recent past, India repeatedly voted against Sri Lanka at the UNHRC in Geneva whereas in view of India's domestic political constraints, all India had to do was abstain which Sri Lanka would have appreciated immensely.' Before that there had been a catalogue of the support offered in the eighties by India to terrorist movements in Sri Lanka.
That support is a fact, and India must recognize not only the damage done to Sri Lanka by its support for terrorists in the eighties, but also the continuing exploitation of that support by forces in Sri Lanka that I would describe as racist. But Sri Lanka too must recognize that those actions were committed thirty years ago, and also that there were reasons for India to behave as it did. Though I think it is important to affirm the moral principle that assistance to terrorists is totally beyond the pale, we have to understand that India felt threatened at the time by the hostility evinced by the United States during the Cold War period.
When the government of President J R Jayewardene abandoned Sri Lanka's traditional policies of Non-Alignment and close understanding with India, to the extent of offering facilities in Sri Lanka to a country that made no secret that India was the principal target of its military adventurism in the Indian Ocean, India reacted aggressively. As your current Deputy National Security Adviser, Mr Gupta, put it succinctly, though such a response was not justifiable, it was understandable.
This was in the context of an attempt by one of his subordinates at the Institute of Defence and Strategic Analysis to defend Indian support for terrorists. I appreciated Mr Gupta's forthrightness at the time, and I believe this should be shared by Indian analysts of the current relationship. At the same time it is even more important that Sri Lankan analysts, such as they are because we do not have a tradition of intellectual rigidity, recognize the seminal damage done to the relationship by the adventurism of the then Sri Lankan government.
The current Sri Lankan government must also recognize that today, thirty years later, India might be worried by what seems total commitment to China. I do not think this is what China wants, and I do not think any serious thinker in Sri Lanka would argue that the relationship with China must be developed with no regard for Indian sensitivities. But sadly Sri Lanka currently has no coherent foreign policy, and the practices and pronouncements of many of those in positions of influence create the impression that we are putting all our eggs into the China basket. This impression is fuelled by the United States, ironically so, given that in the eighties it saw China as a tool to be used against its great enemy at the time, the Soviet Union, with which India was closely allied. Read the rest of this entry »
The Leader omitted salient points in the answers given to the various questions asked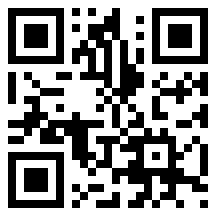 . It may have felt diffident about carrying criticism of the Minister of External Affairs and the Head of the NGO Secretariat, but given how badly the incompetence of such individuals affects the country, it seems desirable to publish the interview in full.
>Q. How will the listing of Diaspora groups impact on the reconciliation process?
This seems to have been a hasty decision without proper consideration of the possible consequences. The general tendency of our decision makers in promoting reconciliation seems to be to do too little too late, but this time it is a question of too much too late.
Basically we should four years ago have sent a very clear message about the disruptive impact of certain diaspora groups while working positively with the majority. Four years ago, when I still had an executive position and met the British Foreign Office they told me that we should be talking to the Tamils, which I said was obviously the case. However when they mentioned the TGTE I told them that was an outrageous suggestion, and they should distinguish betweent the TNA and Tamils in Sri Lanka, who are our people on behalf of whom too we fought terrorism, and separatist movements which had encouraged and financed terror.
Unfortunately we have a Foreign Minister who cannot make such distinctions, but simply bleats and follows whatever is the fashion of the moment. So he, and his monitor, sabotaged discussions with the TNA, but did not deal firmly with the more cynical of the international community when they played ball with separatists with a history of support for terrorism. They have still not investigated the Audit Query about our former Representative in Geneva, now Foreign Secretary, giving an important contract to someone thought to be supportive of the LTTE. Indeed they have suppressed the file. But now, having been indulgent for so long, now when they proscribe everyone in sight, it will be difficult for anyone to take this seriously.
The Foreign Ministry has done nothing about the LLRC recommendation to build up positive relations with the diaspora. Instead, as happened with Dayan Jayatilleka, they engaged in adverse propaganda about those who talked to the moderate Tamils. No attempt has been made to work with multi-racial groups in Britain or Australia, where there are very moderate Tamils. But when you have a lunatic situation where the person supposedly in charge of implementation of the LLRC initially was suspicious of people simply because they were Tamil, you have a recipe for disaster. So we have now institutionalized a blunderbuss sort of approach which will alienate the positive people – while I have no doubt those who are engaged in nefarious pursuits will slip through the net.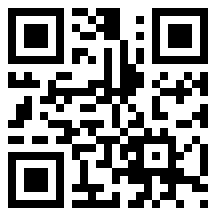 By Camelia Nathaniel
Reputed for his outspoken nature Professor Rajiva Wijesinghe feels that the government has been too hasty in proscribing the Diaspora groups, and the Foreign Ministry has done nothing about the LLRC recommendation to build up positive relations with the Diaspora. Instead, Professor Wijesinghe said, in an interview with The Sunday Leader, "as happened with Dayan Jayatilleka, they engaged in adverse propaganda about those who talked to the moderate Tamils.
No attempt has been made to work with multi-racial groups in Britain or Australia, where there are very moderate Tamils. But when you have a lunatic situation where the person supposedly in charge of implementation of the LLRC initially was suspicious of people simply because they were Tamil, you have a recipe for disaster." Professor Wijesinghe feels that the government has now institutionalized a blunderbuss sort of approach which will alienate the positive people, while having no doubt that those who are engaged in nefarious pursuits will still manage to slip through the net.
Following are excerpts:
The relationship between the two themes I have been looking at in this series came home to me vividly when I read an article by my old friend Tissa Jayatilaka about the current situation. He too was once a leading member of the Liberal Party, though he left the Party even earlier than Dr Saravanamuttu, when he thought the party was being led, as he memorably put it, by its 'Light Brigade'. He was referring I believe to the decision to work with President Premadasa, though in fact that was principally the decision of our Founder Chanaka Amaratunga.
Before that Tissa had been fully on board with the general ideas of the Party, so it was surprising to find him now praising the diplomatic failures of the Jayewardene government, which led up to the Indian intervention of 1987. He seems to have forgotten the manner in which the Indians ensured that the then Human Rights Committee in Geneva expressed itself forcefully against Sri Lanka. They were helped in this by Jayewardene's support of Margaret Thatcher during the Falklands War, which he assumed would set the seal on his position in the Western Alliance, the then equivalent of the Coalition of the Willing that has decimated Iraq.
The Americans, sensibly enough, did not however back us to the hilt. I am told that, when Jayewardene asked whether that they would stand with us against India, the then special envoy – I have the name Richard Boucher in my head, but I am not sure that he was prominent then – sidestepped the question and said that he advised us to maintain good relations with India.
In discussing, as suggested, recent American moves on Sri Lanka and the Sri Lankan reaction, I am struck most of all by the failure of those in theory responsible for foreign policy to understand those moves. After the recent visit by Bob Blake, who had been ambassador here during the conflict period, and had a relatively positive if patronizing approach, I was assured by a senior External Affairs official that relations between Sri Lanka and America were excellent. He claimed that the negative reports in the papers were exaggerated.
Similarly, I was assured by those who claimed to have the ear of both the President and the Americans that there would be no American resolution against us in Geneva this year. Now it is conceivable that the Americans deliberately misled us, but I do not think that was the case. Not only from the pronouncements Blake made, but also from the comments made by both his successors, it was evident that criticism was the order of the day.
Why was this not understood, and why were we lulled into complacency? After all, there were several things we could have done that would have dealt with the more reasonable criticisms that were made, while also ensuring that the Americans would not find it so easy to build up a coalition against us. But we did nothing, and then affected surprise when not just the Americans, but a large majority in the UN Human Rights Council, came down on us like a ton of bricks. Read the rest of this entry »
Based on a talk given at the SF training centre in Kilinochchi – Part 1
Based on a talk given at the SF training centre in Kilinochchi – Part 2
In welcoming the initiative of the armed forces to get involved in communication, and in what might be termed Public Diplomacy, I noted how the failure to have planned coherently is apparent in the manner in which Development has been targeted in the North. Infrastructure has been created apace, and certainly we have done much to put in place the tools through which livelihoods can take off. But we have not worked systematically on the training that should also be provided to ensure maximum usage of the opportunities that are available. Thus, though we knew from the start that there would be much construction, no schemes were put in place in much of the Wanni to start vocational training for the purpose.
I still recall some months back having a discussion with a bright young man from the Ministry of Economic Development in Mannar, and pointing out that such training should have been thought of. He agreed, but it was obvious he did not think it was his responsibility to have thought of such things. He may have been correct, but it should have been someone's responsibility. It is precisely because that sort of holistic thinking is lacking in our much fragmented public service that I believe the forces have a role to play in promoting it.
Similarly, we have no systematic records of what has been achieved, and in particular the input of government and of local agencies into the process of rebuilding. We produce lots of glossy booklets, but we fail to produce clear pictures of actual outcomes. I am reminded then of what happened with regard to preparations for the displaced, when we had elaborate plans, which were clearly impractical. In fact they were used by our critics to say that we wanted wonderful facilities so that we could keep the displaced incarcerated for long periods. Much time then was spent arguing over the plans, and little was done, and it was only because of the enormous energies of General Chandrasiri, who was put in charge of the process a short time before the conflict ended, that Manik Farm was got ready in time to provide at least basic shelter to so many. I still recall him getting down to yet more work at dusk, when everyone else was packing up for the day, and the international community claimed it was not allowed to stay out so late. That to my mind was yet another example of the forces having to step in to salvage an operation that civilians – including experienced international aid workers, though the responsibility I should add was more ours – could, and should, have planned better. Read the rest of this entry »

Remarks by Prof Rajiva Wijesinha
At the launch on Saturday March 23rd 2013 of  Dayan Jayatilleka's Long War, Cold Peace
In Parliament yesterday I told Dr Jayalath Jayawardena, who is a master manipulator, that instead of making insidious use of the government's misfortunes, he should be constructive, and move a motion to suggest that Prof Pieris be replaced as Foreign Minister by Dr Dayan Jayatilleka. He told me, characteristically, that he would be happy to suggest me instead, but I assured him that I knew my limitations. I had no doubt that I would do a better job than Prof Pieris, but so would almost anyone in this room – but there was no need to think of simply improving on what we have, when there is available a man who understands international relations thoroughly, and whose track record is one of great success.
I was reminded then of what Mangala Samaraweera – yet another Foreign Minister who was certainly better than the incumbent – had said a couple of years back, when he accused me of being responsible for all the ills from which he thought the country was suffering. When I asked for an explanation he expanded this to include Dayan as well, claiming that it was because of the victory in Geneva in 2009 that the government thought it had leeway to do whatever it liked.
Though I was involved at the time with Dayan, I cannot take credit for the triumph he architected. Although the size of the victory led idiots in Colombo to assume that any idiot could achieve such a victory – which perhaps explains the failure to register the intellectual weaknesses of his immediate successor – in fact what he achieved was carefully crafted, in terms of the principles that he and Tamara Kunanayakam expressed so eloquently at the discussion on Foreign Policy that the Liberal Party organized earlier this week.
Dayan pointed out that the thin, ie bare bones, notion of sovereignty we assert needs to be thickened through a sincere commitment to pluralism that encompasses all within the bounds of that sovereignty. Tamara noted the importance of strengthening our bargaining power through alliance building and genuine cooperation, not just asking for votes at a time of crisis. Our failure to work on these lines was apparent in perhaps the most worrying element of the vote on Thursday, which was Brazil voting against us.
Instead of getting upset with Brazil about this, we should try to understand why a country that voted with us in 2009 now votes against. Does it have something to do with our failure to engage with them, as exemplified by the manner in which the Ministry of External Affairs sabotaged the decision of the President to send Tamara as a sort of roving ambassador to South America? Does it have something to do with the fact that, when she had begun the process of winning back the support in Geneva that her predecessor had squandered (as was exemplified by the manner in which, in September 2012, she ensured that the effort of the Canadians to put us on the agenda was resisted), she too was dismissed.
But there will be no sensible analysis of this result, just as last year there were only clarion calls to follow the West blindly, while simultaneously claiming that we had gained a great victory since the total of those who voted against the resolution and those who abstained was almost equal to those who voted for. This year even that cold comfort is not available, but the pronouncements we read suggest that we can be satisfied since, if we doubled the number of those who voted against the resolution, we would have more votes that those in favour. Read the rest of this entry »
There is a very strange game being played out in Geneva, the implications of which decision makers in Colombo have not understood – or else, having understood, they simply do not care.
Though the motivations of those attacking us vary, their aim is clear, namely to undermine national sovereignty. The mandarins, or perhaps I should say the rickshaw pullers, in our Ministry of External Affairs were sanguine earlier about what they saw as a bland US resolution. The fact that it requires monitoring of our activities, in particular with regard to accountability, should worry them, but I suspect they no longer understand the basic principles on which the UN should operate.
I say this because of the behavior recently of one of our delegates in Geneva – not the ambassador, I should note, for he is one of the few sharp and independent minds amongst the English speaking elite that now runs the Ministry, and keeps down bright youngsters who are more intellectually astute. There was an attempt, spearheaded it seemed by Sri Lanka, to the astonishment of our old allies from the Non Aligned Movement, to undermine the very foundations of the Right to Development by introducing conditions to national ownership of natural resources. I cannot imagine that the President would have approved such a move, but I can understand him not being consulted on the matter.  What is frightening is that probably the Minister too was not consulted, but he has I assume learnt now that no one takes him seriously, except his publicity unit. If he was consulted, and concurred, I can only imagine that he is getting ready for the regime change that his behavior has done much to precipitate.
How should we be dealing with the threat to the country and its government? Firstly, we should look at the motivations of those now acting against us, and try to assuage those worries that are reasonable. After all, many of those supportive of the resolution genuinely think that we have behaved badly. If we believe they are wrong, as I do with regard to the matters on which they seek to condemn us, we must convince them otherwise. This should not be difficult, now that at last we are beginning to get our act together with regard to the LLRC Action Plan, but there too I was informed that the Foreign Ministry thinks the President's Secretary is not able to deliver, and wants to take over the responsibility.
Given the hash they made of the President's directive in December 2011 to prepare an Action Plan, which only emerged because the President's Secretary set up a sensible team of bureaucrats, it is ironic that the Foreign Ministry wants to take over now, when those bureaucrats are in charge and have begun to move in a manner that was unthinkable when they had been sidelined.    Read the rest of this entry »
Though obviously the issue of the Chief Justice's impeachment will reverberate internationally, but it will be very sad if it is used to attack Sri Lanka in relation to very different matters. I was disappointed then that the American delegation declared that this recent development is a reason for the resolution it proposes to bring in Geneva.
There are in fact three very different issues involved.  The first, and longest standing, is allegations of War Crimes, which are excessive and hypocritical. The problem is that these allegations arise from two different motivations. Neither of these relate to whether or not there were War Crimes, since the leading advocates of the charges have never cared about War Crimes perpetrated by their own favourites.
This does not mean that all those shouting about War Crimes are hypocritical and with their own agendas. There are many idealists who get carried away by emotion, and that is why we need to deal with the issue systematically, and on the basis of evidence. The blanket denials that we sometimes hear do no service to anyone. I continue astonished that we have not dealt clearly with the numbers that are flung around, using statistics we possess that almost entirely support our case. But with a dysfunctional Foreign Ministry, and no coherent policy about information dissemination, we will continue to suffer – or rather the armed forces which did so much will suffer, while those reaping the fruits of their efforts will continue to swan around ineffectively, but joyfully. Read the rest of this entry »