You are currently browsing the tag archive for the 'Vasudeva Nanayakkara' tag.
by Shamindra Ferdinando
Today, the electorate is at a crossroad with twice-president, Mahinda Rajapaksa, launching a new movement to form a government, at the Aug 17 parliamentary polls. A confident Rajapaksa launched his parliamentary polls campaign at Anuradhapura where he vowed to overcome the Maithripala Sirisena-Wickremesinghe combination. The pledge was made at the largest ever gathering in the historic city, where Rajapaksa recalled ancient kings had defeated foreign invaders. The war-winning leader alleged that the present Yahapalana government had destroyed, within six months, what his administration had achieved since the conclusion of the war in May, 2009. The former President asked what would have happened if the Maithripala Sirisena-Wickremesinghe administration had continued for five years. Since the change of government, in January consequent to Rajapaksa's defeat, some of those, who had switched their allegiance to the then common presidential candidate, Maithripala Sirisena deserted the new administration. Having joined Yahapalana project, late last November, Liberal Party Leader and State Education, Prof. Rajiva Wijesinha, quit the administration in March. The UPFA included Prof. Wijesinha, in its National List submitted to the Elections Secretariat on July 13, hence making him a key element in Rajapaksa's team.
Full text of an interview with Prof. Rajiva Wijesinha
Last week Parliament debated an Adjournment Motion introduced by Mr Yogarajan, one of the more thoughtful members on the government side of the house. He wanted more consultation of political parties and interested groups with regard to electoral reform.
This is an admirable idea, but it is significant, sadly so, that he should have proposed this only in June. As I have pointed out previously, the President's manifesto said very clearly that on Wednesday January 28th 'An all party committee will be set up to put forward proposals to replace the current Preference Vote system and replace it with a Mixed Electoral System that ensures representation of individual Members for Parliamentary Constituencies, with mechanisms for proportionality.'
Nothing of the sort was done, so it was surprising to hear the gentleman who seconded the motion claiming that the government had fulfilled almost all its promises. In essence, the process of consultation that the minor parties are pushing for now is something they should have urged as soon as the government was elected.
In this last lap as it were of my discussion of what should have been  comprehensive Reform Agenda, I thought it would be instructive to lay down the Reforms that were pledged in the manifesto on which the President won the election, and to explain how they have been ignored. Amongst these perhaps the most significant was the pledge about Electoral Reform, which read as follows –
Wednesday January 28
An all party committee will be set up to put forward proposals to replace the current Preference Vote system and replace it with a Mixed Electoral System that ensures representation of individual Members for Parliamentary Constituencies, with mechanisms for proportionality
This pledge was totally ignored. No all party committee was set up, and no one seemed to have been entrusted with the task. The issue only came to the fore when the Opposition made it clear that that had to go through as well, if support for the 19th amendment was expected. Discussions then started, but many of those involved, politicians as well as officials, noted that the Prime Minister kept stalling. He ignored the clear information the Elections Commissioner gave about how a compromise formula could be implemented swiftly, and kept insisting that the change could not be made in time for his main ambition to be fulfilled, namely having Parliament dissolved on April 23rd. The constant reiteration of that theme and date by his sycophants in his party made clear that that was what they thought the President's manifesto was about, not the range of reforms that had been put forward.
I have been quite critical of Basil Rajapaksa recently, which I gather has upset him. This led him to assume that I would vote against the government in the recent motion of No Confidence, which suggests how emotional he can be, with little comprehension of political principles. But I should be glad that he at least reads, because I was gradually coming to the conclusion that no one in government read anything, and that few listened to anything except adulation.
This is a pity, for there is much they could learn from constructive criticism. Unfortunately the general mindset is oppositional, and I suppose this is understandable given the incapacity of the opposition to do anything but criticize mindlessly. Thus it is natural to suppose that any criticism means unremitting opposition.
This is not the case with regard to my worries about Basil Rajapaksa. I am deeply impressed by his capacity to work, and the way in which he presided over fantastic infrastructural development in areas that had been ravaged by conflict. Indeed, having recently travelled to the North East of India where, despite evident goodwill and much expenditure, there are many deficiencies with regard to connectivity, roads and railways and communications, I am glad that I was unstinting in my praise of what government has achieved in our own North and East.
That could not have been accomplished without Basil Rajapaksa's drive. But the problem was that he had not engaged in the conceptualization that should have accompanied such a programme, and he paid little attention to the development of human capacity, and the provision of productive employment. So nothing like enough has been done to improve teacher supply to schools, to fast forward skills development for youngsters, to promote small and medium industries through carefully targeted credit facilities and entrepreneurship training.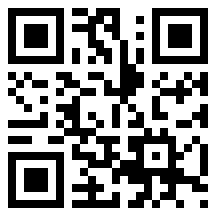 Prof. Rajiva Wijesinha, a National List MP of the ruling Party, who along with a group of government parliamentarians wrote to President Mahinda Rajapaksa warning about possible economic sanctions, said in an interview with Ceylon Today, extremists within the government ranks are 'determined to destroy country's credibility.'
He also said the External Affairs Ministry has been forced into the 'mute submission of the extremist agenda.'
Q: You were one of the six government parliamentarians, including four ministers, who sent a letter to the President regarding the forthcoming UN Human Rights Council (UNHRC) resolution. What was that letter about?
A: That letter was intended to draw attention to the dangerous situation the country was in, which we felt had not been conveyed accurately to the President.
I have entitled this series 'Looking Forward', because it is meant to suggest positive measures that would strengthen institutions. That seems to me the best outcome of the tensions that have arisen, with all sides now seeming to be convinced that, because of the inequities of others, they do not need to ensure that their own mistakes will also not be repeated.
In this light, it may be useful also to look back at the mistakes of the Jayewardene government, because it is vital that, having so successfully overcome the terrorist threat, this government does not repeat some of the mistakes that Jayewardene did in his consolidation of a monolithic power structure.
There were five distinct steps that Jayewardene took that led to protracted suffering for the country. In essence they all arose from his determination to brook no dissent.
The first was the deprivation of Mrs Bandaranaike's Civic Rights, using a Kangaroo Court, which he claimed was acceptable since it consisted of members of the Judiciary. The manner in which the three individuals he handpicked to destroy Mrs Bandaranaike made their decisions is ample evidence that judges are not necessarily trustworthy or guardians of democratic practice. Read the rest of this entry »