You are currently browsing the tag archive for the 'FUTA' tag.
By Lakna Paranamanna
The State Minister for Higher Education Professor Rajiva Wijesinha maintains that the promises made during the presidential campaign period have taken a backseat with the general elections in the offing. At an interview with the Dailymirror Prof. Wijesinha was candid on the reasons that led to his resignation, on the reforms he planned in the higher education sector. He has expressed negative views on the progress of the 100-day programme of the new government.Excerpts of the interview follow.
Q. Was it solely the resignation of the UGC Chairman – a subject on which you claim you weren't consulted – that led to your resignation from your portfolio?
Last week I attended the portrait unveiling of Mr. Kadirgamar at the Peradeniya University. One of the first questions directed at me by an academic was why I was defending this lady (UGC Chairperson). I said I'm not defending her because no-one has attacked her. But we are here for good governance and a lot of principles have been violated.
"Appointing the Cabinet and ministers was  delegated to Ranil and Chandrika. Chandrika took care of HER SLFP while Ranil simply did  what he had to do: look after the interests of the UNP"
The first principle on which my resignation was based was a simple one –  if someone is in charge of a subject and you are their superior, you do not interfere [with what they do in office]. When I was appointed as a State Minister I registered my disappointment with the President, but said I would continue to work because it was an interesting subject.
But, one week later, Kabir Hashim was appointed the Cabinet Minister and he told me that even he was not informed of it [ appointment] beforehand. But he told me that he did not have time to look into ministry matters since he would be busy with election work and for me to take on the responsibilities.
However, on Friday (13) I found that he had been ordering my secretary to do things without telling me. I was cross about that. I wrote to him and said it was unethical and that if he wished to get any information he should have asked me.
Meanwhile, I got an e-mail from the UGC Chairperson Professor Kshanika Hirimburegama saying that Minister Hashim had asked her to resign and she thought I knew. I was never consulted on the matter and when I attended work on Tuesday (16) I found she had resigned. I was in a fix because the Act does not give the minister any powers, only responsibilities; and the minister can only act through the UGC. Incidentally, on that day for the first time I discovered prima facie evidence of corruption, which I ordered my secretary to inquire into. The Act states 'Chairpersons shall work until successors are appointed'; so I informed her to continue work until her position was filled. I was told it might not be a good idea because the FUTA will be annoyed that I'm trying to keep her when I was only trying to get the work done. I decided I cannot operate under such circumstances and  wrote to the President informing I would be resigning with effect from February 17 or to appoint me as the Cabinet Minister for Higher Education. The second reason was due to the demand for the UGC Chair to resign that would result in a violation of the principles of justice. If people make allegations I will definitely investigate them. But I have not received a single official complaint about her.
Q. Did you make any statement implying  you were against university dons engaging in politics?
During a discussion, in Peradeniya,  I mentioned that we must have systems to stop university officials getting involved in politics. It was decided that perhaps the best step is to have a rule that says university officers don't have political rights. I never mentioned anything about dons because they have always wanted political rights. They pride themselves in it and why not. They are  brighter and more aware etc. Of course they should engage in politics. You and I know that during the previous regime, Gotabhaya Rajapaksa did wrong when he simultaneously engaged in politics while being a secretary of a ministry. But it was not so clear cut about the UGC Chair because she was not a public official but an academic. Read the rest of this entry »
This whole controversy  is taking up a lot of time. The issues of principle, that need to be resolved are about Governance and ethical behavior, but that is in relation to the behavior of Cabinet Ministers. With regard to FUTA, what they did and said is not a problem, though I am sorry that their most recent claim is only about calling on the UGC Chair to resign. Whether they intended it or not, Kabir Hashim said he succumbed to pressure. I thought therefore of putting down, with evidence of what was going on behind my back, the sorry sequence of improper behavior and commitments.
1.  The FUTA notes of its meeting at Temple Trees on January 27th state –
Prime Minister stated that all UGC Commission members including the Chair will be requested to resign. Request letters will come through the Secretary to the President.
Minister Kabeer Hashim stated that he requests all Council members of universities to resign.
But the request for the UGC members to resign came from Minister Kabir Hashim who also asked the UGC chair to ask all Council members to resign. Minister Hashim stated that his request was as directed by the President, but the President said he had not been consulted..
Minister Hashim took this step without informing the State Minister to whom he had previously said that he entrusted all matters to do with university education. On 27th January itself he had addressed a letter to the President asking him to request the resignation of the UGC. It seems that he took his decision to himself ask the UGC to resign when he did not receive a response.
2.   FUTA sent a message asking academics to boycott the ceremony to honour the late Lakshman Kadirgamar, held at the Peradeniya University Senate on February 18th. The email read as follows –
On Mon, Feb 16, 2015 at 10:21 PM, D D K S Karunanayake <***@***. com> wrote:
From: pmahi <***@***.lk>
Date: Mon, Feb 16, 2015 at 7:56 PM
Subject: Refrain from attending the ceremony on the 18 February 2015
Dear Member/ FPUTA,
This has reference to the invitation circulated by the Vice chancellor for handing over ceremony of a portrait of the late Hon. Lakshman Kadirgamar on the 18th of February, 2015 at the senate room.
The EXCO of the Federation of Peradeniya University Teachers Associations (FPUTA) considered the matter and decided to refrain from attending the said ceremony on following grounds.
1) FUTA with the blessings of FPUTA has been demanding removal of Prof. S. Kshanika Hirimburegama from the post of UGC Chairmen. Despite handing over her resignation at the request of the Cabinet Minister of Higher Education, Prof. Rajeewa Wijesinghe has allowed Prof. Hirimburegama to remain in the post while criticizing FUTA for demanding her resignation. Since FUTA has clearly indicated its reasons for demanding UGC chairperson's resignation with evidence, we are in the opinion that Prof. Wijesinghe's reaction to this matter is an act against the will of the majority of the academic community.
2) FPUTA is of the view that politicization of university activities should be minimized and therefore, actively engaged in the campaign against the same with FUTA. Therefore, FPUTA is in the opinion that inviting a politician to this function is unacceptable.
3) Inviting politicians to University functions has created unrest among students in the past. Therefore, FPUTA believes that inviting politicians without adequate consultation of the University community is unacceptable.
Joint secretaries / FPUTA
Dr. Danesh Karunanayake, Ph.D. (Purdue)
Head
Department of Philosophy and Psychology
University of Peradeniya
Peradeniya
Sri Lanka
3.   In this email it is clearly stated that 'FUTA with the blessings of FPUTA has been demanding removal of Prof. S. Kshanika Hirimburegama from the post of UGC Chairmen. Despite handing over her resignation at the request of the Cabinet Minister of Higher Education, Prof. Rajeewa Wijesinghe has allowed Prof. Hirimburegama to remain in the post while criticizing FUTA for demanding her resignation.'
Far from 'allowing' the lady to remain in her post, I told her that the Act required her to continue to function until her resignation was accepted, viz
5. (2) A member of the Commission may resign his office by writing under his hand addressed to the President, but shall continue in office until such time as his resignation has been accepted.
Subsequently FUTA omitted references to its 'demand' that the Chair be removed, and in a statement intended to 'clarify certain misconceptions regarding the resignation' kept reiterating that it had 'requested the UGC Chair, Prof Kshanika Hirimburegama to resign…..Consequently, the academic community, has lost confidence in Prof Hirimburegama's ability to provide leadership to the university system and therefore requested her resignation.'
In its statement FUTA notes that 'If the government wishes to inquire into these allegations, we most certainly welcome such a move. It is not FUTA's responsibility to make inquiries into such allegations, it is the responsibility of the government.' That is true, but previously there was no mention of any inquiry when FUTA 'demanded' her removal.
4.   FUTA has claimed both that I criticized its 'demanding her resignation'  and also that I misrepresented its 'call for her resignation, as a form of political victimization'. I have never commented on FUTA's call (or demand) for her resignation (or her removal) however they want to describe it. My resignation was because of the actions of the Cabinet Minister, which he claimed he took because of pressure from FUTA.
I do not lie, I do not change my position, I do not misrepresent what I have said or done, nor do I misrepresent what others say or do. I work on evidence, as everyone should, and in particular academics.
I would welcome any evidence from FUTA to substantiate its claim that I criticized them.
I would welcome clarification as to whether they demanded her removal or requested her to resign.
I would welcome clarification from the Prime Minister or the Cabinet Minister as to why different claims were made as to the reasons for requesting the resignation of the entire UGC, and in particular why it was claimed that this was on a directive of the President.
But I do not think any of these will be forthcoming.
The Editor
Daily Mirror
Dear Champika
I am writing with regard to the article in your columns today about the situation in the Ministry of Higher Education. While your reporter has tried to describe the situation, there were some elements that were not quite accurate.
The Cabinet Minister of Higher Education had told me he asked the Chairman of the University Grants Commission to resign because of pressure from FUTA. The Prime Minister told me – as I mentioned to your reporter – that resignations had been requested from all officials in state institutions, and I could reappoint anyone if I wished. But that was not the way the Cabinet Minister had presented his orders to the UGC, having instead invoked the authority of His Excellency the President. This morning he reiterated that he had been under pressure from FUTA
I did not say I had been told the President had informed the Cabinet Minister of anything.  The Cabinet Minister told me the President had asked him to resolve the issue. He said that he would gazette Higher Education functions under me, but I pointed out that he had earlier told me he wanted me to run things since he would be busy with elections, and then had succumbed to pressures when approach by others. He then said he would request the Prime Minister to appoint me as Cabinet Minister, but it turned out that he had not spoken to the Prime Minister on Thursday evening as promised.
I did not try to contact the Prime Minister at all. It was the Prime Minister who called me on Saturday evening, after his adviser, Mr Deva-Adiththiya, requested me to wait until he had resolved the situation, since he felt strongly that my services were needed in this position. The Prime Minister had been out of communication for two days, which is perhaps why the Cabinet Minister had not got through to him, but he did call me even while still out of Colombo. The Cabinet Minister told me that the Prime Minister had indeed spoken to him on Saturday, and said he would resolve the situation, but he had no idea what happened after that.
Yours sincerely,
Rajiva Wijesinha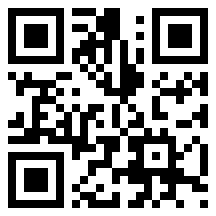 At the debate on the FUTA demands arranged a couple of weeks back by Eran Wickramaratne, perhaps the most telling complaint made by the FUTA head was about children in a distant village clustering in droves before dawn to get the bus to a school far away. That anecdote seemed to have nothing to do with the FUTA strike, though it should have been if the demand for 6% of GDP being spent on education was about results, rather than simply sloganeering. The failure to respond at all coherently to Eran's simple question, what should be done with the 6%, made it clear that policy changes which would lead to a better education system for all was not part of the agenda.
This was sad, because I am sure that some at least of those leading the strike are idealists, not concerned with the massive pay hikes that are being demanded on top of already large salaries. But the failure to analyse the root causes in the decline of our education system that they have highlighted, and to suggest radical reforms that ensure greater accountability, simply plays into the hands of those in the government sector who are satisfied with the status quo. I assume therefore that the strike will soon be settled, with yet another salary hike on top of all those the current government has granted so readily over the last few years, with no effort to deal with the problems of children forced to travel endlessly, to distant schools and to tuition classes, to make up for the failure of government to provide decent schools even in small towns, let alone in villages.
One of the reasons for this failure is the absence of coordination between the providers of the various services essential to a society committed to equal opportunities. Sadly it has not yet registered with our decision makers that good transport facilities are an essential component of a just society. It is useless providing schools and hospitals unless access to them is easy.
At the last meeting of the Executive Committee of the Liberal Party, it was proposed that the Party needed to comment on two current issues, namely the crisis in education as exemplified by the FUTA strike, and what seems to be conflict between the executive branch of government and the judiciary. It was suggested that issuing statements was made difficult by my
being a Member of Parliament on the government side, but I pointed out that I had never stood in the way of comments critical of government action.
The Liberal Party believes it took the right decision in supporting Mahinda Rajapaksa for the Presidency in 2005, and again in 2010, and it continues to believe that a government under his leadership offers the best hope for the country. Indeed, given the current state of politics, it is the only hope. However this does not mean blind acceptance of the work of all elements in government, and indeed my own writings have made clear where I think things could be better. Indeed one of my principal complaints has been the manner in which many government departments continue, through carelessness or incompetence, to ignore the policy outlines given by the President.
Professor G. H. Peiris
Three months of agonising wait is finally over for tens of thousands of youth in the higher strata of our educational system, now that the so-called 'university crisis' is deemed to have ended, and our dons have decided to resume their routine duties. Many among them would like us to know that had it not been for their patriotic zeal they would have left Sri Lanka to sell their brains in far more lucrative markets. Mighty decent of them.
In fairness to this fraternity I should say that it has seldom resorted to politically confrontational trade union action, and, until a few weeks back, never took to the streets to win their demands. This time around, they mobilised considerable public support for their cause, mainly by misrepresenting their case and camouflaging their objective. They appear to have been so persuasive that even some of the sternest critics of higher education including those of the media did not (as far as I am aware) really challenge the legitimacy of the FUTA agitation for higher salaries, leave alone its other demands and claims relating to imperilled free education, inadequacy of government spending on education, university autonomy, and the brain-drain.
The FUTA strike, however, did produce a vibrant public discussion that extended over some of these demands and claims. Among the contributions by the university staff to the discussion (some of which vividly but unintentionally illustrated the crux of the real crisis in higher education) there were the attempts to present the university teachers' perspectives on issues such as the loss of scholarly talents due to low salaries, how enhanced university grants could be used for elevating the quality of higher education (Jayadeva Uyangoda in The Island of 3 October 2012), and why politicians should not interfere in university affairs. There were, in addition, the more focused inputs by intellectuals outside the university system which undoubtedly enriched the quality of the discussion. Those among them that were particularly useful were the commentary on the 'Trade Union Action by FUTA' by
Jayantha Dhanapala and Savitri Goonesekere (The Island, 8 October 2012), and Usvatte-aratchi's clarification titled 'Expenditure on Education' (Sunday Island, 14 October 2010). The frequent references by the FUTA to large numbers of unfilled cadre vacancies in the universities, presumably as evidence of the inability of the universities to attract suitably qualified persons to their staff, were placed in proper perspective by Rajiva Wijesinha (The Island, 10 October 2012 https://rajivawijesinha.wordpress.com/2012/10/14/wasting-the-money-allocated-to-education/#more-5374) whose data indicated that, at least in some of the faculties and departments of study he has specifically referred to, the need of the hour is retrenchment rather than recruitment. And, had the FUTA heeded the advice given by Erik de Silva fairly early in the proceedings (The Island of 13 September 2012) it could have avoided persisting with the blunder of demanding an increase of government expenditure on education to 6% of the GDP.
A couple of days back I predicted that the FUTA strike would soon be resolved by yet another increase in the salaries of university staff, with no correctives with regard to the grave problems now facing our education system. Recent reports in the papers suggest that this will indeed be the case.
That would be tragic, for it would provide yet another instance of state resources being squandered. Salaries should be paid in terms of work done, and sadly there is no system at present to ensure that university lecturers actually work satisfactorily for the salaries they earn. Of course it could be argued that this is true of other public servants too, but other public servants are not paid so well.
I should note that some, and indeed perhaps many, university lecturers do work hard. Amongst them, I was sure, having met him, was the FUTA Head Dr Dewasiri, who seemed to me an idealist. Certainly, in the last period for which statistics are available, he has taught for 378 hours per semester.
This is in marked contrast to several of his colleagues in the Arts Faculty in Colombo. In one Department 15 out of 17 had been assigned 90 hours or fewer per semester, ie 6 hours a week, in one semester. Some of them did more in the second semester, but never more than ten hours per week. Two, though, I should note, did ten or more in the first semester.
In the Peradeniya Arts Faculty I was sorry to note that English academics seemed the most leisured, with no one getting to over 100 hours per semester except for one person who did 150, having come in in the second semester. A more senior person, having been on sabbatical in the first semester, managed 18 hours in the second, which is just over 1 hour a week.
Politicizing Education, FUTA's Trade Union Action and Government Spending
Uniquely as far as the developing world goes, and pretty much as far as the whole world too, Sri Lanka does not in theory permit private education. There are a few official exceptions that we all know about, namely a few private schools that are immensely popular. Then there are official exceptions in the form of paid postgraduate and diploma programmes which the universities run, and which continue to function with input from separately paid FUTA members even while the strike for undergraduate courses continue.
Then we have unofficial paid education, in the form firstly of what are termed international schools, some preparing students for international examinations, others for Sri Lankan exams in English medium. The whole country is dotted with such schools, and they have in fact a very efficient organization that prepares good textbooks, or procures them from international, mainly Indian, publishers. Secondly there are branches of a number of foreign universities, usually ones not well known in their countries of origin, though there are some exceptions. These prepare students for foreign degrees, and most can now cover the full course here, though in some cases students go abroad for one or more years.
Finally, most lucrative of all, we have tuition, which many students now consider essential to get through public examinations. In many cases, tuition is given in large tutories, in several of which serving teachers are stakeholders, and where they often teach. Sometimes tuition is arranged privately, often for teachers who explain to their students that such supplementation is necessary.
Checking with my students at university, I would find that, with one or two exceptions, all had gone for tuition. The idea that education was free was not something that they took seriously in their struggle to get into university. This is perhaps understandable, since when supply does not equal demand, then inevitably there will be alternative sources of supply. Ironically, those who argue vociferously that, to preserve free education, formal institutions supplying education at a price should be banned, pay no attention to the tuition industry which not only makes enormous amounts of money nationwide but is also deeply parasitic upon the free state system, in that those supposed to benefit from that system are providers as well as recipients. Read the rest of this entry »
By Dinouk Colombage
FUTA President Dr  Nirmal Ranjith Dewasiri has made it clear that despite FUTA demanding a six percent increase in the allocations to the educations budget, the union is still unsure of what the money should be spent on.
In a debate involving UPFA Parliamentarian Prof. Rajiva Wijesinghe, and moderated by UNP Parliamentarian Eran Wickramaratne, the union president was caught unawares by several questions all demanding to know where the 6% increase in the education budget would be spent. Responding to a question posed by a member of the audience, Dewasiri responded that while FUTA had highlighted some of the main concerns, they were still awaiting a proper dialogue to identify where the money should be spent.
While Wijesinghe agreed that there were numerous issues in the education sector, he denied that they would be solved by simply increasing the budget allocation. Highlighting several key aspects which needed to be revamped, including the controversial Grade 5 scholarship exam, Wijesinghe was able to illustrate the lack of direction on the part of FUTA.
He went one step further and suggested that rather than taking strike action, FUTA should have used the courts, which are at their disposal, and file a Fundamental Rights petition against the Ministry.
While Dewasiri was correct in saying that the strike action by FUTA has opened an avenue of dialogue regarding the issues in the education sector, the apparent lack of planning by FUTA is a cause of concern.
The audience were not impressed with both arguments as most members demanded to know what the 6% would be spent on. Wijesinghe suggested that the discussions take place with academics and education boards, avoiding the politicians. However, Dewasiri was adamant that no change would be possible unless the politicians were to take an active role.
The final comments of the evening from the audience showed that the FUTA strike was threatening to lead public opinion away from the issue and take on a political angle. Wijesinghe was questioned why military expenditure was on the rise, and the number of troops in the North continues to increase while the education sector continues to struggle. He responded that the politicisation of every issue would lead to no resolution, and that the sole focus should be the issues in the education sector.
BY OLINDHI JAYASUNDERE 
Oct 3, 2012
UPFA MP Rajiva Wijesinha addressing a forum on the future of free education in Sri Lanka said there was a massive crisis in education which was due to a crisis in management and lack of productivity, and added that union demands based on wage hikes and increases in government spending were irrelevant.
The forum panel consisted of Prof. Wijesinha and Federation of University Teachers' Associations (FUTA) Nirmal Ranjith Dewasiri and was moderated by UNP MP Eran Wickremaratne.
Prof. Wijesinha said there was a dire need for education reforms due to inefficiencies in universities, students' syllabuses and a rising trend in tuition lessons which he said was harmful to education. "I think this crisis in education is horrendous. I don't think salaries or 6% of GDP is
important. It is a crisis of management and productivity," he said.
Prof. Wijesinha said the Higher Education Minister had attempted education reforms since 2010 but the lethargy of the Education Ministry had prevented him from doing so. Wickremaratne commenting on a recent statement by President Mahinda Rajapaksa who had said he would meet with FUTA for discussions only after it had called off the ongoing strike questioned Prof. Wijesinha as to whether the President should meet the union at this time.
Prof. Wijesinha said the President need not meet with the union because it would not serve a purpose, he said. "I fully agree that discussions should be there but on a policy basis. The problem should be discussed in terms of the crisis and not two demands alone," he said.
Meanwhile Dr. Dewasiri said the union began its trade union action because it saw there was a crisis in the education system to which the answer was still not clear. "People have questioned as to whether we have the right to make these demands but we saw the need for open discussion," Dewasiri said.
Source: Daily Mirror – Sri Lanka