You are currently browsing the tag archive for the 'Human Rights Action Plan' tag.
I returned from Azerbaijan on June 23rd and had to go that morning to Parliament for a COPE meeting. The report on the Bond scam was being drafted, and it was clear that it would show that Arjuna Mahendran had interfered egregiously with bond placements to the great detriment of the economy. The Opposition was feeling quite confident, but this made it push its luck and indicate that it would press for a motion of No Confidence on the Prime Minister, who had clearly been responsible for what had happened, as indicated by his spirited defence of his acolyte – and indeed the instructions he had given to less scrupulous members of COPE to delay proceedings.
But this was not the only issue of importance, and it should not I felt be allowed to detract from the reforms that had been pledged in the President's manifesto. The most important of these, which had been ignored when the Constitution was amended in April, was electoral reform, but the President had promised that he would not dissolve Parliament until that was accomplished. I believe he was sincere, but I worried given the rumours that were circulating about an early dissolution. However Nimal Siripala de Silva, the Leader of the Opposition, assured me during this week that the President had again promised that he would ensure electoral reform before having an election.
One area that I had not been able to address in the Manifesto was the need for a comprehensive Bill of Rights. This had been pledged in Mahinda Rajapaksa's 2005 manifesto, and he had indeed appointed a Committee headed by Jayampathy Wickremaratne to draft one. But by 2007, when I was appointed to head the Peace Secretariat, this lay forgotten, with the President and Jayampathy clearly no longer trusting each other. I was sorry about this, and told Jayampathy he should proceed, but it was clear he did not think the effort worthwhile in the prevailing dispensation.
But when in 2008 I was appointed also to the position of Secretary of the Ministry of Disaster Management and Human Rights, following a renewed pledge in Geneva that a Bill of Rights would be introduced, I felt I could press, and Jayampathy was persuaded to reactivate his committee. We used many of the people who were also working on the Human Rights Action Plan that had been promised in Geneva, and well before the end of 2009 we had good drafts ready.
The silly season however had set in by then, and the President was concerned now only about the election. He had said work on the HR Plan should only continue after the election, and Mahinda Samarasinghe was not willing to press, nor even to bring the Bill of Rights to his attention. I foolishly asked him whether I could put it on the Ministry website as a draft, which he forbade, whereas I should have gone ahead without asking him, so that he would not have got any flak. Read the rest of this entry »
by Shamindra Ferdinando
Today, the electorate is at a crossroad with twice-president, Mahinda Rajapaksa, launching a new movement to form a government, at the Aug 17 parliamentary polls. A confident Rajapaksa launched his parliamentary polls campaign at Anuradhapura where he vowed to overcome the Maithripala Sirisena-Wickremesinghe combination. The pledge was made at the largest ever gathering in the historic city, where Rajapaksa recalled ancient kings had defeated foreign invaders. The war-winning leader alleged that the present Yahapalana government had destroyed, within six months, what his administration had achieved since the conclusion of the war in May, 2009. The former President asked what would have happened if the Maithripala Sirisena-Wickremesinghe administration had continued for five years. Since the change of government, in January consequent to Rajapaksa's defeat, some of those, who had switched their allegiance to the then common presidential candidate, Maithripala Sirisena deserted the new administration. Having joined Yahapalana project, late last November, Liberal Party Leader and State Education, Prof. Rajiva Wijesinha, quit the administration in March. The UPFA included Prof. Wijesinha, in its National List submitted to the Elections Secretariat on July 13, hence making him a key element in Rajapaksa's team.
Full text of an interview with Prof. Rajiva Wijesinha
Former State Minister Prof Rajiva Wijesinha was among the first group of MPs to leave the government along with Maithripala Sirisena when the latter was brought forward as the Opposition's 'Common Candidate' to face Mahinda Rajapaksa at the last presidential election. Though appointed as State Minister of Higher Education under President Sirisena's government, Prof Wijesinha soon resigned from his portfolio and later chose to sit in the Opposition. In this interview with Udara Soysa, Prof Wijesinha expresses his thoughts on a wide-range of subjects, including the 19th Amendment, Mahinda Rajapaksa and the current political situation.
Q: How do you see the current political realities in the country?
I am deeply worried because the great promise of the Sirisena victory in the January Presidential election is being destroyed. He, and his supporters, pledged several reforms, but implementation of the program was entrusted to the Prime Minister who was only interested in transferring power to himself.
But there are some silver linings in this cloud. The effort to expand and entrench Prime Ministerial powers was defeated, and now the President seems to have made it clear that he wants other pledges also implemented. First electoral reform which is essential given the corrupting effects of the current system, ignored till the UPFA made clear it wanted this pledge also fulfilled. Second the Code of Conduct, forgotten until I started agitating, which led to Rajitha Senaratne reacting positively.
I can only hope that other promises too are kept, in particular strengthening Parliament through amending Standing Orders (which was supposed to be first in line) and also the Freedom of Information Act.
Q: Are you repenting your decision to defect from Rajapakse regime?
Not at all. That government had gone beyond its use by date. Important pledges in its 2010 manifesto were forgotten, as well as Plans that had been approved by Cabinet, on Human Rights and the LLRC. Corruption had increased, and a few individuals around the President were plundering the country and in the process destroying his image. We were thus in grave danger of having the great achievements of the first Rajapaksa government destroyed, not least too because of our self-destructive foreign policy. And the neglect of Reconciliation was also disastrous.
I think therefore that the election of someone who had participated in the achievements (without trying to sabotage them as the opposition had done) but wanted to build on them positively was a good thing. Sadly, in part because many who shared his views did not support him, the victory was hijacked by the Prime Minister who seems determined to destroy the positive achievements of President Rajapaksa.
In the last few articles in this series, I intend to look at essential aspects of government that are not normally considered under the term Good Governance. That is generally associated with form, namely accountability and transparency and the entrenchment of procedures that prevent arbitrary and inequitable decisions.
But the substance of government is also vital, and we must recognize that the people who choose governments are generally more concerned with performance rather than process. I shall therefore examine the basic requirements with regard to performance on which governments are generally judged. But before that I would like to look at an area that covers both aspects.
I refer to responsiveness. Governments must respond to needs, and that is why they also need mechanisms whereby those needs can be expressed. The substance of the responses will be the object of judgment, but the selection of areas for action is also of close concern to the governed.
Sometimes however the area for action is selected by outside forces, albeit in the context of local needs. In this context I would like today to look at a field in which it seems that government has absolutely ignored the need to respond, which I fear can have adverse consequences for this country and its people.
I refer to the Report of Pablo de Grieff, the United Nations Special Rapporteur on issues concerned with Reconciliation, who visited Sri Lanka recently. He had issued what seemed a very helpful report following his visit, but this seems to have been forgotten in the drama over the 19th Amendment. We should however realize that swift action on the issues he has discussed is also essential if Sri Lanka is to overcome the problems of the past.

Sadly this government seems as slow about acting on essentials as the last one. The Rapporteur for instance is quite critical of what he calls 'Overuse of commissions of inquiry leading to a confidence gap'. His general conclusion, that 'the accumulated result of these efforts has increased mistrust in the Government's determination to genuinely redress' violations, is understandable. But we should also register that the Commissions themselves by and large did a good job. It was the failure of government to follow up properly that led to mistrust.
The most obvious example of this is the burying of the Udalagama Commission Report. Given what seemed the determination of the last government to prosecute no one, their failure to act on that Report is understandable. I should add though that I hope that even now the decision makers of that period understand what damage they did to the reputation of the forces by not dealing firmly with aberrations. Given however the very different priorities of this government, its failure to do anything is astonishing.
It was indeed agreed at a meeting of the Government Parliamentary Group that the findings of that Commission should be published, and appropriate action taken, but that decision was not even minuted. The Prime Minister did ask that that omission be corrected, but confessed he had done nothing, and I suspect the matter has not been followed up since. Read the rest of this entry »
When Neelan was assassinated, it was initially assumed that Jeevan Thiagarajah, a younger protégé to whom he had become increasingly close, and whom he had seen as his chosen successor, would take over. But Radhika came to a swift arrangement with Neelan's widow Sithy, and between the two of them they ran ICES for the next few years. Sithy was given unlimited access to ICES funds and resources, and the finances suffered terribly. Radhika's lame excuse when the problems were laid bare was that she had merely signed whatever the Financial Director laid before her, and it was only after she left that she realized he knew little about finance.
In 2006 Radhika took up a UN assignment but ensured that someone she had herself selected, Rama Mani, who was very much on the international NGO circuit, succeeded her as Executive Director. Rama managed to alienate most of the researchers at ICES and evaded queries about financial problems until finally Kingsley de Silva, who was still Chairman of the Board, dismissed her.
At this point all hell broke loose. Apart from the efforts at blackmail of Angela Bogdan, Radhika weighed in heavily from New York on Rama's behalf, while Rama even got the UNDP Regional Director to sign a petition asking for her reinstatement. This turned out to be under false pretences, and he retracted apologetically, while in New York, after much complaining, Radhika agreed with the Secretary General that she would give up her continuing involvement with ICES, which she should indeed have done when taking up a UN involvement.
My own deep worry about ICES had begun when Gareth Evans, who had chaired the Committee that developed the R2P concept, had been invited by Rama to deliver the Neelan Tiruchelvam memorial lecture, and had engaged in wild attacks on the Sri Lankan government. Having refrained from any mention of who had killed Neelan, he basically suggested that the Sri Lankan government, while engaged in excesses in its efforts to suppress the Tigers, was essentially racist and becoming ripe for R2P intervention.
Gareth came to see me afterwards and I challenged his claims, in particular his assertions that there had been genocide and ethnic cleansing in Sri Lanka, conditions which warranted exercise of R2P. The only instance of the former he could mention was what had happened in July 1983, and he granted that that was no reason for evoking R2P now. With regard to the latter, he could not remember his reasons for the claim, and had to turn to his assistant, Alan Keenan, who had worked for ICES and developed an insidious interest in Sri Lanka which he now exercised on behalf of the International Crisis Group which Gareth headed.
Keenan sanctimoniously referred to the expulsion of Muslims by the LTTE, which had happened in 1990. Neither the date nor the perpetrators had been mentioned in Gareth's speech, which made clear the sleight of hand involved. I mentioned that there was other shoddy work in the speech, and he agreed to respond when I had written to him about this, but needless to say, I never received any answers.
Interestingly enough I met Gareth again the following year, in Geneva, and I reminded him that he had not responded. He first claimed to have done so, and then changed his stance and said that he had been told I was a difficult person to deal with. I was flattered, that a former Australian Foreign Minister should be nervous of me, but I persevered, and he told me to write to Alan again with the questions. Obviously this time too there was no response. Read the rest of this entry »
Tamara's success in averting a resolution against us at the Human Rights Council in Geneva in September 2011 was not however to be repeated the following year. She had no say in the massive delegation that was sent, and the strategy to be followed. Though by then I had met her and liked her, even though she had also called asking me to be present at the sessions in March, I refused when the President first asked me, and was able to cite another commitment. But I did suggest to the President that he send Jeevan and Javid Yusuf, who had been a long-standing member of the SLFP and had served as our ambassador in Saudi Arabia at one stage. They both went, and the former established a close friendship with Tamara.
When the President asked again I could not refuse. Jeevan told me that he had suggested taking the draft of the LLRC Action Plan to Geneva, but been told it was not ready. While I was in Geneva I asked Mohan whether I could look at the draft, but he told me it was confidential. I asked then if he would show it to me in his presence, whereupon he said that he was doing it with the Foreign Ministry, and I should ask the Foreign Minister. I did so, whereupon G L Peiris said, 'What draft?'
I could only deduce that Gotabhaya had told them not to bother, and GL had assumed that this was the President's view too. Mohan however undoubtedly knew the real situation, and therefore continued to deceive the President about progress while, as with the LLRC interim recommendations, ignoring his instructions. So three months after the LLRC had reported, we had evidently done nothing to take matters forward.
After the resolution was passed, the President entrusted formulation of a plan to his Secretary, who invited Mrs Wijayatilaka, who had been doing yeoman service on the Human Rights Action Plan Task Force that I convened, to assist. The President had also indicated that Civil Society representatives should be asked to contribute, and Jeevan and a couple of others were accordingly invited to one of the first meetings.
When Mohan came in and saw them, he walked out immediately. He had it seems objected, and though they stayed for that meeting, they were not invited for any others. When I asked Lalith Weeratunge about this, he told me that it had been decided the plan should be drafted only by government officials. Mohan it should be noted was not in fact an official, since he had retired by now as Attorney General, but I suppose his leading role was in terms of his most recent appointment, that of Legal Advisor to the Cabinet, clearly a consolation prize since he had not been made Chief Justice as he had hoped. But his authority was such that, contrary to the President's instructions, Jeevan and the others were left out after that. Lalith assured me though that they would be invited to serve on the Task Force to implement the plan.
Within a couple of months Lalith's committee had produced a draft which he showed me, saying that he would be putting it to Cabinet the next day. He anticipated no difficulty about having it adopted. I thought it pretty good, and recognized Mrs Wijayatilaka's footprints all over it, in particular in the inclusion of Key Performance Indicators, a pet requirement of hers while at the Ministry of Policy and Plan Implementation. I rang her then to congratulate her on her work, only to be told that she had no idea the draft they had been produced had been accepted and would be going to Cabinet. Read the rest of this entry »
Mahinda Samarasinghe was appointed by Cabinet to chair an Inter-Ministerial Committee to implement the Human Rights Action Plan, and wanted me to serve on it as well as on a smaller Task Force that would push things forward. Nishan told me the Minister had wanted to appoint Mohan to chair the Task Force but I told him, and the Minister too, that I would only serve on the Task Force if I were in charge. I added to the Minister, without mentioning names, that I had had enough of being appointed to committees that never met.
The Minister did not commit himself, but at the first meeting of the Inter-Ministerial Committee he announced that he had asked me to convene a Task Force to take things forward. He did say that even though I could be difficult – a bloody nuisance, added Mohan, in a loud whisper – he knew I would get things done. It was obvious from this that they had discussed the matter and Mohan had not been pleased. But I was able to go ahead, and we managed to move swiftly with regard to many matters, with excellent cooperation from most Ministries.
I was wary about Mohan by this stage because of my experience with regard to the Inter-Ministerial Committee to implement the interim recommendations of the Lessons Learnt and Reconciliation Commission. He had been appointed to chair this when the recommendations came out late in 2010, but there was no sign of any progress at the time the Darusman Committee issued its report in April 2011. I told the President this and, when he claimed that the Committee had made much progress, I said I thought it had never met.
At my suggestion he then told his Secretary to appoint me to that committee as well as to the team negotiating with the TNA. He also authorized me to collect from the Secretary to the Ministry of External Affairs details of the Committee's work, which he thought was being reported on a regular basis.
The Secretary sent me the file which contained only the first report that had been given to the Human Rights Commission in Geneva. This said a committee that had been appointed to implement the interim recommendations of the LLRC, and government had used that to argue that the Darusman report was unnecessary. But there were no minutes of meetings, and the Foreign Secretary said he had been told that minutes were not kept.
Meanwhile, the President's Secretary had rung me shortly after the President instructed him about the appointments, to say the letter with regard to the negotiating team would be sent, and that Mohan had made no objection to my being put on the other committee. It was only after I put the phone down that I wondered about Mohan having been consulted. While obviously it was a courtesy to keep him informed, I wondered about his views being sought after the President had given an order.
Sure enough, I was told by Lalith Weeratunge a few days later that it was thought I should not be on the committee since I was a Member of Parliament, and that it consisted only of officials. I asked the President about this, and he confirmed that he had been told it would not be proper. I then suggested that monitoring the work of the committee and reporting to him about it should be one of my duties as his Advisor on Reconciliation, to which he agreed.
Armed with that clause in my letter of appointment, I saw Mohan who was as charming as always. He confessed – this was in May 2011, nine months after it had been appointed – that the committee had never met. I suggested that perhaps I should attend its first meeting and he agreed and said he was waiting to get a date from the Secretary of Defence. This was a story he repeated over the next few months, until he finally confessed that the Secretary did not want the committee to meet. Read the rest of this entry »
Continued from Enemies of the President's Promse: Mahinda Rajapaksa and the Seven Dwarfs – Sleepy 1
GL's appointment as Minister of External Affairs in 2010 was generally welcomed. Bogollagama had lost the election, which made the President's task easier since, given his complaisant approach to those who supported him, he would have found it awkward to replace Bogollagama. The only other serious candidate was Mahinda Samarasinghe, who had peformed well as Minister of Disaster Management and Human Rights. The Sri Lankan Ambassador in Geneva, Dayan Jayatilleka, who had done a fantastic job in staving off moves against Sri Lanka at the Human Rights Council, had refused to deal with Bogollagama and instead insisted on the Minister of Human Rights being the main Ministerial presence at sessions of the Council.
Bogollagama however got his revenge soon after Jayatilleka's greatest triumph, at a Special Session of the Council summoned on a largely British initiative to discuss Sri Lanka. This initiative, generally used only for emergencies, had succeeded only after the Tigers had been defeated. This was fortunate, since clearly the game plan had been to insist on a Cease Fire. Jayatilleka, who had extremely good relations with Sri Lanka's natural allies, the Indians and the Pakistanis, Egypt as head of the Organization of Islamic States and Cuba as the head of the Non-Aligned Movement, the Chinese and the Russians, and the Brazilians and the South Africans, put forward his own resolution before the Europeans had got theirs ready, and this was carried with a resounding majority.
The ease of the victory, and the widespread perception in Sri Lanka that he was its architect, was his downfall. Samarasinghe was irritated in that his role was played down. Also upset was the Attorney General, Mohan Pieris, despite the fact that Jayatilleka had been instrumental in persuading the President to have him appointed. Pieris had come prepared to speak at the Session but, after Jayatileka made the opening statement, he got me to deliver the closing remarks, given that we had worked together on the Council very successfully, and knew which factors to emphasize. But this did not please the duo and they did nothing to defend Jayatilleka when the knives came out. Indeed they failed even to contact him when he returned to Sri Lanka.
Typically, the President was the first to get in touch, and try to use Jayatilleka's services again: when the latter mentioned how disappointed he had been that no one had contacted him after he got back to Sri Lanka, the President said that was no surprise, after the manner in which he had been treated. The fact that the President himself had acquiesced in the dismissal was thus sublimely passed over.
It was less than two months after the resolution that Jayatilleka was summarily removed. The President may have been persuaded by the ease of the victory to the belief that any idiot could handle international relations, for that certainly is the view he and the government embodied over the next few years. It was also alleged however that the Israelis had moved heaven and earth to get rid of Jayatilleka, since his intellectual abilities had put him in the forefront of moves to bring the Palestinian issue to the attention of international fora. Unfortunately the Israelis had the ear of Gotabhaya Rajapaksa, and also of Lalith Weeratunge, both of whom actively promoted Jayatilleka's dismissal.
He was replaced in Geneva by Kshenuka Seneviratne, who was perhaps the last official in the Ministry to represent the mindset of the eighties when, under Jayewardene and his Foreign Minister Hameed, it was assumed that Sri Lanka had to be firmly allied to the West. This also involved hostility to India, and Kshenuka certainly embodied this, and was found later to have actively tried to set the President against the Indians, after the 2012 March Geneva debacle when a resolution against Sri Lanka was carried at the Human Rights Council.
Kshenuka had been High Commissioner in London in the days when Britain was bitterly opposed to Sri Lanka but she had done little to counter this. She claimed on the strength of her time there to be an expert on the country, and when her successor, a retired judge, proved ineffective, she took charge of the President's approach to Britain. Thus, late in 2010, she encouraged him to travel to Britain just to address the Oxford Union, something he had already done. The High Commissioner in London advised against this, as did his experienced Deputy from the Ministry, Pakeer Amza, but Kshenuka's will prevailed.
She was strongly supported by Sajin Vas Gunawardena, whom the President chose as what was termed Monitoring Member of Parliament for the Ministry of External Affairs, on the grounds that administration there was a mess and someone was needed to sort things out. Sajin was a good friend of Namal's, and GL naturally acquiesced in the appointment.  Sajin and Kshenuka got on extremely well, and they in effect ran foreign policy over the next few years. Read the rest of this entry »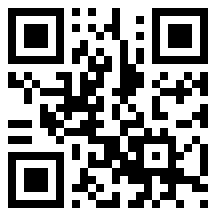 I was deeply touched last week, at the Reconciliation Committee meeting in Manthai East, when Father James Pathinather expressed appreciation of a position I had put forward, and said that it had required courage. I also felt very humble, for nothing I had done could come close to the courage he himself had displayed, in April 2009, when he tried to protect LTTE combatants who had sought shelter in the Valayanamadam Church.
He had been attacked for his pains by the Tigers. After he was gravely injured, and evacuated from the War Zone in one of the regular rescue missions we facilitated for the ICRC, the LTTE drove off those who had sought to escape from them by taking shelter in the Church. Many of those forced again into combat are doubtless among the few thousands who then disappeared.
The courage of those like Father James, who sought to stand up to the LTTE when it was at its most ruthless, should be celebrated by the Sri Lankan State. But we have completely ignored these heroes, who had an even tougher time than our soldiers who had to fight virtually with one hand tied behind their backs, given the use the LTTE was making of the human shields it had dragooned into Mullivaikkal. Those soldiers had at least the comfort of comradeship, whereas those who stood up against the LTTE inside the No-Fire Zone were isolated, and subject to enormous pressures as well as brutality of the sort Father James experienced.