You are currently browsing the tag archive for the 'Teacher Training' tag.
By Rathindra Kuruwita and Umesh Moramudali
Despite free education up to the tertiary level, about 20 per cent of those who pass the GCE A/L examination give up higher studies. One of the options for them is the vocational training. Renowned educationist, Prof. Rajiva Wijesinha in an interview with Ceylon Today (26 Dec 2016) shares his views regarding the importance of vocational training.
Excerpts:
The GCE O/L examination for 2016 has just concluded. About 20 to 25 per cent of students who sit the GCE O/L examination are not qualified to sit the GCE A/L exam. For example, the percentage was 21.21 per cent in 2015. Most of them are from disadvantaged families. Are there any courses offered to them by the Vocational Training Authority (VTA)?
A: The VTA is one among the agencies of the Ministry of Skills Development and Vocational Training that offers courses for those without GCE O/L and those with GCE O/L and A/L qualifications. But the system was confused with little clarity about the different levels and the curriculum incorporating different levels. So, it was not quite clear what was available and what prerequisites were needed.
The Tertiary and Vocational Education Commission (TVEC), which is the coordinating body for all the agencies decided to rationalize and set out clear career paths. The ministry consolidated it by clearly matching the NVQ 3 to the Ordinary Level for relevant jobs in government service while NVQ 4 has been equalized to the Advanced Level.
We also decided to provide skills to any student who seeks better employment prospects at any level, by starting a number of 3-month NVQ level 3 qualifications. In addition to the technical subjects in the fields generally associated with Vocational Training – construction, automobile repair, manufacturing – we have decided to move into the service sector in a big way, based on current labour requirements. So, there are several 3-month courses for the hotel industry, logistics and office work. Interestingly enough, the most applications for the 3-month Introduction to Office work course came from Jaffna, where bright youngsters want to use productively the time now wasted because of our mad education system that leaves students at a loose end after the Ordinary Level examination. We have also got many applicants for the Building Career Skills course, including English communication we started this year.
What about the A/L students who don't qualify to enter a university or do not want to enter universities? Read the rest of this entry »
By Rathindra Kuruwita
Prof. Rajiva Wijesinha who initially defected from the Rajapaksa regime along with President Maithripala Sirisena and later supported Mahinda Rajapaksa at the last general election said while he was 'glad' the change was made said the incumbent government too like the previous regime was making the mistake of doing 'too little too late' in terms of reconciliation.
Q. You are planning to publish a book on education, a collection of your old essays. Did you choose to publish the book at this time for a specific reason?
A. When I found myself without a formal occupation in August, I thought it was a good opportunity to reflect on the past and engage in some assessments. A publisher agreed to bring out three books, though two of them are in fact collections of articles. The most important of these, is on Reform, Rights and Good Governance, and it will be available at Godage's from the 22nd, when it will be launched by the Speaker and Sarath Amunugama.
There is another book on poetry, and also a new book, currently being serialized in Ceylon Today on The Rajapaksa Years: Triumph and Disaster. The first part of this, Success in War, will also come out later this year.
In collecting old writings, I remembered that I had thought of doing the same with my writings on education several years ago. I had prepared something earlier this year, soon after I ceased to be Minister of Higher Education, which put together a lot of ideas which built on my earlier experiences too. Given that the situation has got much worse than it was a decade back, I thought it desirable to publish the earlier essays. Read the rest of this entry »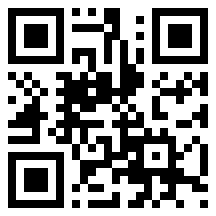 Apart from its failure to pursue Reconciliation with determination and coherence, perhaps the saddest failure of the current government has been with regard to Education. When the Cabinet was being formed in 2010, one of the President's friends who was pressing hard for me to be appointed Minister of Education was told that they had found a brilliant candidate, namely Bandula Gunawardena. I presume his long experience in giving tuition was thought an appropriate qualification.
It was not taken into consideration that his very livelihood had depended on the failure of the education system to provide good teaching. It was not conceivable then, given that he was not likely to disrupt the livelihoods of those who had toiled alongside him in the industry, that he would prioritize the production and employment of more and better teachers. So indeed it proved. The whole approach of the Ministry in the last four years, in line perhaps with the populist rather than productive interpretation of the Mahinda Chintanaya that has dominated government during this period, was to put up larger and more elaborate buildings in select locations.
The purpose of this became clear when I brought up, at the last meeting of the Education Consultative Committee, the waste of resources in the fact that a well equipped computer laboratory had been put up in a school I knew well in a rural area, but it had remained closed for several months. I had been told that this was because the authorities were waiting for a dignitary to open the place.
Bandula confirmed this, and claimed that it was important for the people to know who had provided such a facility. That this was in fact the people, since the building had been put up and equipped through loans which the people would have to repay, was not something that would have occurred to someone who had made his living by giving tuition in Economics. Nor would he have realized that the adulation expressed in speeches at a formal opening would not have a lasting impact compared with the resentment of students, and their parents, who are bright enough to know when something intended to benefit them is being squandered for political gain.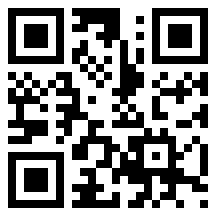 I wrote some weeks back about some welcome proposals for Reform decided on at the Parliament Advisory Committee on Education. I will now look at some other proposals that are also welcome, though I have written as follows to suggest they should be fleshed out in an imaginative fashion to ensure effectiveness.
a. 1.2.9 & 7.8 – The Principal is the backbone of the school, and should be empowered to decide on expenditure. Strengthening Principals and allowing them to run the school without constant reference to Education Offices is vital. However this should be accompanied by clear guidelines as to administration and accountability. Appointing an Administrative Secretary (4.2.4) to each school is an excellent idea, but there should be very clear job descriptions, and performance contracts for both the Principal and the Secretary. A strong School Development Society should be established, but with strict provisions against financial involvements, with heavy penalties to prevent contractual connections. Accountability should also be increased through reports to Grama Niladhari headed committees and through these to the Women and Children's Units of Divisional Secretariats.
b. 1.2.15 – Private sector participation in education is desirable, with appropriate quality controls. This should be encouraged at all levels, including the training of teachers. The opportunity to teach in state schools should be subject to certification through state evaluation, but private and non-profit agencies should be encouraged to set up teacher training institutes, in particular for Science and Mathematics and Languages, and for English medium teaching.
Read the rest of this entry »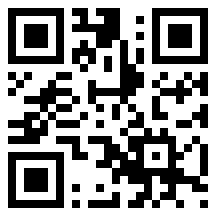 The Secretary to Parliamentary Consultative Committees sent me earlier this month the latest Report of the Special Consultative Committee on Education, asking for observations. This had happened previously, with the previous version of the Report, but they forgot to write to me. I did respond hastily, when I got that Report, only to find that I was the only Parliamentarian to have done so. However, since other Parliamentarians told me they had not got the Report at all, I am not sure that I can fault my colleagues.
Be that as it may, I thought I should this time write comprehensively, welcoming the many positive suggestions in the Report, and noting other areas where further reforms are desirable. I will begin here with the first schedule to my reply, which looks at areas in which the Report suggests excellent measures which should be implemented as soon as possible. They represent a consensus of all Parliamentarians, so there is no reason for diffidence or lethargy
I hope therefore that all those interested in education and the need to provide better services to our children will take up these proposals and urge swift action. I should note, since I am sure many will be concerned with other areas that are equally important, that the Report covers much ground, and they will find that other areas are also addressed. The classic vice of belittling some benefits that seem less important should be avoided, though there is every reason also to request action with regard to benefits that seem more important.
Read the rest of this entry »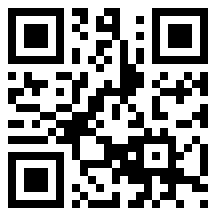 The President's Budget Speech had a lot of innovative suggestions about education. This is just as well, for this is an area in which we must move swiftly, if we are to reap the full fruits of development.
A balanced but trenchant criticism I heard recently of current economic policies is that, while infrastructure has been developed effectively, human resource development has lagged behind. That must be remedied for we must ensure equality of opportunity, even while promoting the private sector as the engine of growth.
In this regard, the example of the Ministry of Economic Development, entrusted to someone with no previous Parliamentary experience, but with a track record of proven practical capacity, suggests one way forward. Sri Lanka has not yet recognized that an Executive Presidency demands technocrats at the helm in areas of urgent concern. We suffer from a preposterous constitution, the only one in the world that confuses an Executive Presidential system with the Westminster model of government that abandons even any pretence of the separation of powers. However, the institution of a Ministry devoted to development has permitted concentration on results, without the need to work also on parochial political concerns in a particular area.
Read the rest of this entry »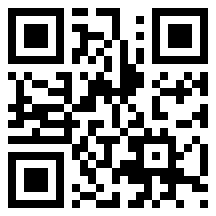 As indicated in the suggestions I advanced in these columns for Parliamentacy Reform, I had had no great regard for Parliamentary Consultative Committees as they function now, because they rarely contribute to policy making, which should be one of their prime concerns. An exception initially seemed to be the Education Committee, which way back in 2010 began to consider the suggestions for educational reform that had been drawn up by a committee appointed for this purpose by the previous Minister.
Unfortunately, though initially the Committee attracted enthusiastic participation from several Members of Parliament, this tailed off as more and more stakeholders were brought to the Committee, essentially to say the same thing – that the situation was dire, and what had existed in their times was much better. The points made were usually admirable, but the Consultative Committee was not the place for them. They should have been asked to send in brief notes, and if necessary expand on them to the original committee, while a synthesis could have been presented to the Parliamentary Committee.
The Committee seemed by the end of the year to have meandered into nothingness, when it was given a new lease of life by the appointment of Mr Grero to monitor the work of the Ministry. He managed to synthesize very effectively, and a series of further meetings took place earlier this year, though unfortunately I could attend few of them because of other commitments.
Read the rest of this entry »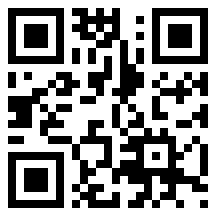 In considering the crisis that has hit our education system so comprehensively in the last few months, I have begun to wonder whether we have not been the victims of our own success. We were doing extremely well with regard to mass education when we got independence 64 years ago, in part because of Kannangara's visionary reforms, but also because he had a high standard to aim at through the private and public schools that were flourishing at the time – thanks to Anglican missionaries, Catholic educationists, and determined Buddhist and Hindu and Muslim social visionaries led by Colonel Olcott.
So we rested on our laurels, and thought the percentages in the education system, and our literacy rates, fantastic, and particularly so with regard to girls. We were far ahead of not only other South Asian countries in this regard, but of most Asian countries too. And though many have overtaken us, and the others are catching up, we still feel complacent.
The effect our initial success may have had came home to me when, in Islamabad recently, I was given a presentation on the system they have developed by the Pakistan Army Public Schools & Colleges Secretariat. They started by telling me that the army had decided to set up schools way back in the seventies because, in may areas in which they had stations, there were no good schools. Indeed in some areas there were no schools at all.
Read the rest of this entry »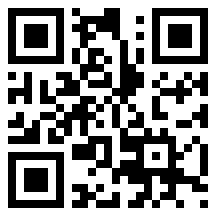 I have been deeply upset in recent months, at meetings of Divisional Secretariat Reconciliation Committee meetings in the North, at the continuing failure to address the problem of teacher shortages in key subjects. While there is heartening appreciation of the rebuilding of schools, at much better levels than ever before, I am constantly told that there are insufficient teachers for English and Maths and Science. Of course I know this is a problem elsewhere in the country too, but that is no excuse. Given that it is those in rural communities who suffer most, I can only hope that those concerned with basic rights will at some stage institute legal action to ensure equity in education, and force government to look at alternative systems of teacher training and teacher supply, instead of sticking with the statist centralized model that has so signally failed for so long.
Significantly, I am rarely told about shortages of teachers for computing, but this does not mean that they are available. This was brought home to me graphically when I was discussing plans for use of some of my decentralized budget for education in Rideegama in Kurunagala. While I have over the last few years used part of the budget in the North, for entrepreneurship training for former combatants and this year for Vocational Training in Mullaitivu, and the rest in Ratnapura, where we concentrated on school education and English, I thought I should also do more further afield, given that the Liberal Party has a couple of Pradeshiya Sabha members in Rideegama.
I had wanted to do English classes, and these will now be conducted in three GN divisions, through the Sabaragamuwa English Language Teaching Department, which had done the teacher training in Sabaragamuwa. But to my surprise I was also asked for computer training, in particular for Ordinary Level students, since there are hardly any computer teachers in the schools in the area.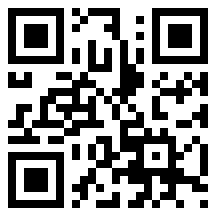 I make no apologies for returning yet again to the question of language rights. As I noted after my last visit to the North, for a series of Divisional Secretariat Reconciliation meetings, this remains one of the principal bones of contention in the Jaffna District. But it need not be, because the principles we should all be acting on are now clear, following the inclusion of Tamil as an official language in the constitutional reforms of 1987, and the fleshing out of those principles in the last couple of decades.
First, under President Kumaratunga, there were more inclusive language learning policies in schools in the nineties and then, most importantly, under this government, Minister D E W Gunasekara introduced language norms for public servants. I was not sure how well this was working so, at the previous meeting of the Parliamentary Consultative Committee on National Languages, I asked for a report on pass rates. We got this at the February meeting – or rather I did, and I had to point out that questions I raised were asked for the general benefit, not my own, so information should be shared with all my colleagues on the Committee.
I can see this might seem a waste of paper, since almost never do more than a quarter of the 31 members meant to be on the Committee attend, and many of those who do are concerned only with individual problems; but the principle was affirmed, and the Minister will now ensure that information is shared with at least all those who do attend. This is important, for this is something we should all be concerned with, as legislators and contributors to national policy.