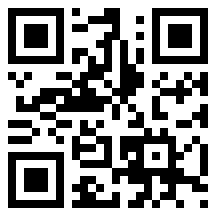 The more one studies the 13th amendment to the Constitution, the more one realizes how completely potty it is. I am not sure though whether this lunacy is entirely the fault of J R Jayewardene, even though I have little doubt that his is the primary responsibility for the failure to consider principles at all in formulating legislation, and indeed policies in general. Highlighting process rather than principle however has been a feature of most constitutions based on the British model, perhaps because the British never had a Constitution, and have muddled along on the basis of practicality.
The particular genius of the British is that they did very well on that basis. Others came a cropper however when they tried to emulate them, which is why countries like ours should have rather studied the American Constitution. That was based on the most enlightened political principles, albeit at a time when social equity was not as well developed a concept as it became after industrialization.
The guiding principle of the American Constitution was that power should be limited to the purposes for which power is legitimately exercised. By legitimately is meant the promotion of the interests of the people, since it was at that period that the idea first developed, after Greek and Roman Republic times, that the state belonged to the people, rather than to a monarch. Thus the American Constitution sits well with the principle of subsidiarity, which is that power should be exercised in any particular respect by the smallest group affected by that power, to the extent that its exercising such power should not adversely affect others.