You are currently browsing the tag archive for the 'Working Group on Disappearances' tag.
For each man kills the thing he loves
By each let this be heard
The coward does it with a kiss
The brave man with a sword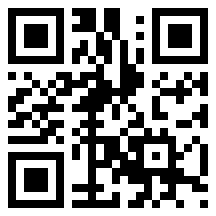 The last few weeks have seen an appalling erosion in the image of the government. In a piece that traced our unfortunate decline from the great military and diplomatic successes of 2009, I had written of cracks within the government, but after that we had two Cabinet Ministers refusing to support the Government in a Vote of Confidence. This is unprecedented, and I believe has never happened in this country before. But there has been total silence from senior members of the government, and I suspect I am the only person who has written to the President pointing out the gross breaches of etiquette that have taken place.
What is ironic is that it is precisely the approach of those two Ministers that has so gravely dented the image of this government. I am not sure if the President has realized this as yet, and I do not suppose that he is in position to analyse the situation carefully. But he must realize now that much of what he has been pushed into doing over the last few years has contributed to the disaster that faces both the country and the government.
I propose in this series to look through what has gone wrong, and indicate the destructive impact of just a few individuals. I am still hopeful that reform is possible, because the President is an able politician, and is still streets ahead of everyone else in terms of popularity. I believe too that there is no one else who can put through a just and generally acceptable solution to the political and ethnic problems that beset us. Vasantha Senanayake put it very well in the interview I had with him on his proposal to amend the Constitution to limit the number of Ministers (available at http://www.youtube.com/watch?v=NnO7WuVl6-I0). He said that this President did what was thought the impossible in getting rid of the LTTE. He should also be able then to do what was also thought impossible, namely change the appalling Constitution J R Jayewardene introduced.