You are currently browsing the tag archive for the 'Women and Children's Units' tag.
… and coordinate responsibilities to cover all areas, in terms of subjects and locations
Dear Mr Jayasuriya
Further to my last letter regarding guidelines you should consider laying down to promote Good Governance, I would like to suggest some practical measures to improve service to the people. As you took office I wrote to you about the work we had been doing to improve service delivery to the regions, and hoped you could have a roundtable on the excellent report prepared by Mr Asoka Gunawardena following an initiative of the Ministry of Public Administration with the support of UNDP.
I was disappointed to hear from you that you had discovered that District and Divisional Secretariats had been combined with the Ministry of Fisheries, but I believe you can still lay down guidelines for Good Governance, to be followed by public administrators working for that Ministry, in addition to others. In the long term, you must work towards greater coherence in the allocation of departments to Ministries, which was a pledge in the Presidential manifesto.
In fact I was told that Mr Shiral Lakthilaka, Coordinating Secretary to the President, had replied when questioned about this at a recent seminar, that they had initially had a more sensible arrangement, but this had been changed. You should find out who did this and why, since such interference with a pledge of His Excellency is a sad reflection on the coalition that worked so hard to promote Good Governance.
Meanwhile I hope you can work on sending the suggestions in the attached schedule in the form of a circular to public officials who need to respond to the needs of people. With regard to grass roots consultation the recording officer could perhaps be the Samurdhi officer allocated to every GN Division, so I will copy this letter to the Hon Sajith Premadasa, who I know is also very concerned about an efficient and effective public service.
I should note that the 3rd suggestion took off from the Women and Children's Units set up under the last government. Since the functions have been divided up, I have no idea whether those units are functioning. There should be no problem because they were coordinating mechanism, but given the difficulties of adapting when responsibilities are not clear, perhaps you will need to look into the situation and ensure that work continues. In the long term, again you need more scientific distribution of departments. I would suggest going back to one Ministry of Social Services, with departments for Women, Children, etc. There could be Deputy Ministers for these subjects, with specific responsibilities, though these should not be under the Prime Minister.
I can if you wish send you the text of the formal acknowledgments I have prepared for anyone who writes to a Ministry, together with the text of the letter I use to forward any query to the relevant official. I mention there that I expect the response to be sent in a week, and I tell the original correspondent to contact me if they have not got a reply within two weeks.
The point is that public servants must serve the people. This does not mean acceding to all requests, since decisions must be made in terms of the regulations as they exist (though interpreted with sympathy). But government cannot keep people waiting in suspense and anguish, and must ensure that responses are swift and clear and reasons for the decision are given.
Yours sincerely
Rajiva Wijesinha
CC. Hon Sajith Premadasa
Schedule
Consultation mechanisms should formally be set up at Grama Niladhari level, chaired by the GN but with clear responsibility for another official to maintain records and minutes and ensure follow up.
The minutes of Grama Niladhari Level meetings, with decisions / action points noted, should be shared with the next level up of government. Responses must be conveyed to participants at GN level, along with the minutes, at the subsequent meeting
At Divisional Secretariat level, there should be coordination mechanisms for groups of subjects, such as Social Services and Women and Children, Education and Training, Agriculture and Irrigation, Forests and Wild Life, Health and Nutrition. Officials should work as a team, and ensure attention to all GN Divisions. Individuals can be given responsibility for particular GN Divisions, with the coordinating committee at DS level looking into all issues and providing feedback.
There should be regular consultative meetings of department heads at Divisional level, chaired by the Divisional Secretary. To facilitate this, all government departments should treat the Division as the basic unit of administration. This will require restructuring of a few Departments, ie Education and the Police. This has been pledged in the manifesto of the President, and making the necessary structural changes will be simple, and can be swift if there is sufficient will.
Regular discussions between the Divisional Secretary and the elected head of the Local Government Unit are necessary. Ideally the proposed Local Government Act will lay down specific responsibilities so overlap of responsibilities will be minimal, but coordination and agreement on priorities is essential. Making the Divisional Secretariat and the Local Government Unit (or Units) coterminous will facilitate coordination.
All government officials must understand the need to respond promptly to requests from the people. They must also ensure that records are kept. Telephone commitments should be kept to a minimum, since these can be forgotten. Officers who delegate tasks must ensure that these are performed promptly.
Island 27 Feb  2015 – http://www.island.lk/index.php?page_cat=article-details&page=article-details&code_title=120378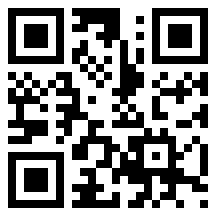 I wrote some weeks back about some welcome proposals for Reform decided on at the Parliament Advisory Committee on Education. I will now look at some other proposals that are also welcome, though I have written as follows to suggest they should be fleshed out in an imaginative fashion to ensure effectiveness.
a. 1.2.9 & 7.8 – The Principal is the backbone of the school, and should be empowered to decide on expenditure. Strengthening Principals and allowing them to run the school without constant reference to Education Offices is vital. However this should be accompanied by clear guidelines as to administration and accountability. Appointing an Administrative Secretary (4.2.4) to each school is an excellent idea, but there should be very clear job descriptions, and performance contracts for both the Principal and the Secretary. A strong School Development Society should be established, but with strict provisions against financial involvements, with heavy penalties to prevent contractual connections. Accountability should also be increased through reports to Grama Niladhari headed committees and through these to the Women and Children's Units of Divisional Secretariats.
b. 1.2.15 – Private sector participation in education is desirable, with appropriate quality controls. This should be encouraged at all levels, including the training of teachers. The opportunity to teach in state schools should be subject to certification through state evaluation, but private and non-profit agencies should be encouraged to set up teacher training institutes, in particular for Science and Mathematics and Languages, and for English medium teaching.
Read the rest of this entry »
Paper presented by Prof Rajiva Wijesinha
Adviser on Reconciliation to HE the President of Sri Lanka
At an international conference on
India's North-east and Asiatic South-east: Beyond Borders
Organized by the Centre for Research in Rural and Industrial Development
At the North East University, Shillong, on June 6th and 7th 2014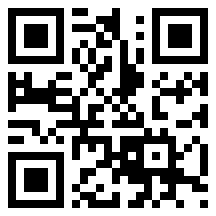 A major problem former colonies faced when gaining independence was that of identity. When composed of populations that differed from each other in various particulars, the question arose as to whether constituting a single country was justified. The problem was exacerbated by the two Western impositions after the Second World War that had done much to shape attitudes subsequently in an immensely destructive fashion. The first was the creation of a Jewish state in Palestine which institutionalized nationalisms based on identity rather than geography. Even more destructive as far as South Asia was concerned was the partition of British India, which popularized the idea that a country had to be based on homogeneity. This contributed to the othering of what was not homogeneous.
Obviously I do not mean to say that all was sweetness and light before that, for we are only too aware of conflicts based on identity through the centuries. But the idea that a country belonged to those of a particular identity, ethnic or religious or linguistic, was I believe damagingly entrenched by the Western redrawing of boundaries in areas that had not gone through the contortions that Europe had in developing the concept of the nation state. And, even more worryingly, the dominant force in the world at the time these divisive concepts became entrenched was the United States, which prided itself on being a melting pot, where different identities were subsumed in the great American dream.
This, combined with British notions of democracy, which gave supremacy to an elected Parliament, contributed I believe to the majoritarianism that has bedeviled South Asia since independence. So in both India and Sri Lanka we had efforts to impose the language of the majority on everyone else, though fortunately for you in India, this was resisted and, as far as the major languages of the country were concerned, you developed a more sensible policy.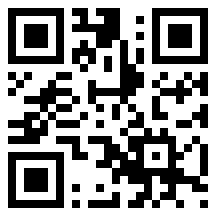 The Secretary to Parliamentary Consultative Committees sent me earlier this month the latest Report of the Special Consultative Committee on Education, asking for observations. This had happened previously, with the previous version of the Report, but they forgot to write to me. I did respond hastily, when I got that Report, only to find that I was the only Parliamentarian to have done so. However, since other Parliamentarians told me they had not got the Report at all, I am not sure that I can fault my colleagues.
Be that as it may, I thought I should this time write comprehensively, welcoming the many positive suggestions in the Report, and noting other areas where further reforms are desirable. I will begin here with the first schedule to my reply, which looks at areas in which the Report suggests excellent measures which should be implemented as soon as possible. They represent a consensus of all Parliamentarians, so there is no reason for diffidence or lethargy
I hope therefore that all those interested in education and the need to provide better services to our children will take up these proposals and urge swift action. I should note, since I am sure many will be concerned with other areas that are equally important, that the Report covers much ground, and they will find that other areas are also addressed. The classic vice of belittling some benefits that seem less important should be avoided, though there is every reason also to request action with regard to benefits that seem more important.
Read the rest of this entry »