You are currently browsing the tag archive for the 'White Flag' tag.
In May 2009, Sri Lanka seemed on top of the world. Under President Mahinda Rajapaksa, the Sri Lankan government and forces had defeated the Liberation Tigers of Tamil Eelam, a terrorist movement that had dominated Tamil politics in Sri Lanka. It had survived conflict with not just successive Sri Lankan governments, but even the might of India.
Though the Tigers had been banned by several countries, there was some sympathy for them in many Western nations who could not make a clear distinction between them and the Tamils of Sri Lanka, who they felt had been badly treated by successive Sri Lankan governments. Fuelled by a powerful diaspora that sympathized with and even supported the Tigers, several Western nations had tried to stop the war being fought to a conclusion. When this attempt did not succeed, they initiated a special session against Sri Lanka at the Human Rights Council in Geneva, but the condemnation they anticipated of the Sri Lankan government did not occur.
Instead, Sri Lanka initiated a resolution of its own, which passed with an overwhelming majority. It received the support of most countries outside the Western bloc, including India and Pakistan and China and Russia and South Africa and Brazil and Egypt.
Less than three years later however, the situation had changed, and a resolution critical of Sri Lanka was carried at the Council in Geneva in March 2012, with India voting in its favour. The resolution had been initiated by the United States, and it won support from several African and Latin American countries, including Brazil, that had been supportive previously. The following year an even more critical resolution was passed, with a larger majority. This was followed in 2014 by a Resolution which mandated an investigation by the Office of the High Commissioner. India, it should be noted, voted against this Resolution, but it still passed with a large majority.
Meanwhile international criticism of Sri Lanka has increased, and it had a very tough ride in the days leading up to the Commonwealth Heads of Government meeting held in Colombo in November 2013. Though the British Prime Minister withstood pressures to boycott the event, the Indian Prime Minister did not attend. Though the Indians did not engage in overt criticism, the Canadian Prime Minister was extremely harsh in explaining why he would not attend. And the British Prime Minister made it clear that he would raise a number of issues suggesting that Sri Lanka needed to address several grave charges.
How had this happened? How had a country that dealt successfully with terrorism, and did so with less collateral damage than in other similar situations, found itself so conclusively in the dock within a few years? How had it lost the support of India, which had been strongly supportive of the effort to rid the country of terrorism? Read the rest of this entry »
The request to write an article on US Policy towards Sri Lanka in 2008/2009 came at a timely moment, for I had been reflecting in some anguish on the crisis that the Sri Lankan government is now facing. I believe that this crisis is of the government's own creation, but at the same time I believe that its root causes lie in US policy towards us during the period noted.
Nishan de Mel of Verite Research, one of the organizations now favoured by the Americans to promote change, accused me recently of being too indulgent to the Sri Lankan government. I can understand his criticism, though there is a difference between understanding some phenomenon and seeking to justify it. My point is that, without understanding what is going on, the reasons for what a perceptive Indian journalist has described as the 'collective feeling that the Sri Lankan State and Government are either unable or unwilling' to protect Muslims from the current spate of attacks, we will not be able to find solutions.
Nishan might have felt however that I was working on the principle that to understand everything is to forgive everything. But that only makes sense if corrective action has been taken, ie if the perpetrator of wrongs has made it clear that these will be stopped and atoned for. Sadly, after the recent incidents at Aluthgama, I fear the time and space for changing course are running out. But even if we can do nothing but watch the current government moving on a course of self-destruction, it is worth looking at the causes and hoping that history will not repeat itself at some future stage
My contention is that the appalling behavior of the government at present springs from insecurity. That insecurity has led it to believe that it can rely only on extremist votes and extremist politicians. Thus the unhappiness of the vast majority of the senior SLFP leadership, and their willingness to engage in political reform that promotes pluralism, are ignored in the belief that victory at elections can only be secured if what is perceived as a fundamentalist and fundamental Sinhala Buddhist base is appeased.
Our Armed Forces have done a fantastic job in recent years. Not only did they deal conclusively with one of the most accomplished terrorist groups in the world, they also assisted the civilian victims of terrorist with strict discipline and respect of rules of engagement, and at the same time 'a very respectful and kind attitude to help those in need', to cite a letter sent by the head of the ICRC. However they now
find themselves on the defensive, having to face excessive charges that even normally sensible diplomats seem to be encouraging.
I believe there are two reasons for this, one entirely our own fault, the other much more sinister and requiring to be dealt with firmly, though sadly our continuing incoherence of policy in this regard means we will continue to suffer. The first reason is the presence, despite the decency of the generality, and the excellent training that we have provided and improved on over the years, of a few elements that behave badly. Unfortunately we have not dealt with them at all sensibly.
In the old days I used to recommend taking a leaf out of the Anglo-Saxon model, which
would charge some individuals when there was basic evidence of wrongdoing, acquit all of them but one, and then claim that they had fulfilled the claims of accountability – as happened for instance with the torture allegations at Abu Ghraib. This was not, I said, the classic Anglo-Saxon vice of hypocrisy, rather it made sense by pointing out to the rest of the forces that what had happened was wrong, while at the same time not being too harsh on personnel who it had to be assumed generally did their best in difficult circumstances.
But if that seemed too tough for us, the Americans have now gone one better, and acquitted all of those who killed Afghan civilians and cut off their fingers. They will, I suppose, claim that the inquiry they held proved their bona fides, while at the same time allowing Barack Obama in an election year to escape charges that he is letting down our brave boys on the front by punishing them from doing what God evidently wanted them to do.
That provides the best answer to what the then Attorney General would tell me when I would urge him to prosecute those considered responsible for the murder of five boys in Trincomalee. He did not have enough evidence, he claimed, and they would be acquitted. It was useless my telling him that that was not the point, he should not fear shame over a lack
of success in the classic Sri Lankan way, he should be happy that the State had made the point that what happened was wrong. I should add that, as I have also been constantly suggesting, we need to investigate the White Flag case more thoroughly, and our failure to pay due attention to what the Americans initially brought to our attention, citing a speech in which Sarath Fonseka seemed to claim credit for what had occurred, was a blunder which has contributed to the complete volte face the Americans have since undergone in that regard.
Fortunately we seem after the LLRC report to be moving towards proper inquiry, though there again we see what I can only describe as the sheer carelessness of our decision makers, who waited until after American diplomats had come to Sri Lanka to wag their fingers at us to announce this fact. The inquiries had begun in fact soon after the LLRC report came out, as I found out when I asked the army commander a month ago what was happening. I advised him to publicize the fact, but of course no one ever takes my advice seriously, so we have to suffer the ignominy of international and even national reporting that claims we instituted an inquiry in response to American pressure.
I am immeasurably sad about this, because I see us now as going through some of the absurdities the Jayewardene government went through in the mid-eighties, when it always yielded too little, too late, in the face of pressure. The irony is that this government is actually in many respects doing the right thing – which Jayewardene rarely did – but its incapacity to communicate means that we seem to be granting under pressure what we had decided to do anyway. Read the rest of this entry »
I have long had a soft corner for Charles Havilland, the local BBC Correspondent. Indeed, as Marlow said of Lord Jim, have I not stood up for him, when Sri Lankans to whom one white reporter is just like another thought the BBC and Channel 4 were identical? I have argued, quite often recently, that the BBC (though not its rather strange Sinhala Service, with its conglomeration of old fashioned leftists) tries to be objective in its coverage of Sri Lanka, without succumbing to the temptation to stereotype.
I was saddened therefore to find in a report on the verdict on the Sarath Fonseka case that the BBC referred to him as Mahinda Rajapaksa's 'Ideological soulmate'.  This was stereotyping with a vengeance, whereas the Voice of America, which I have always thought more simplistic, actually referred to Fonseka falling out with the President over differences as to political ideology.
Anyone looking at the evidence, not least that provided by Fonseka himself, in his letter of resignation, would realize that the latter was a more plausible interpretation. Fonseka referred to the President's rejection of his proposal to expand the army, and also criticized him for too swift resettlement of the displaced. To assume then that one Sri Lankan nationalist is identical with another seemed totally unworthy of the BBC.
I suppose it is a mark of how little interest there is really in Sri Lanka that no one has bothered to explore the implications of the differences between the two, and more particularly the divergence between what Fonseka was advocating for a few months after the war ended, and the position he took up later. Not only his interview with Federica Jansz (whether or not one believes him or her as to what he actually said with regard to the White Flag Case), but also the persona Patricia Butenis seemed optimistic about according to Wikileaks, suggests a 180 degree turn from the chauvinist rather than nationalist ideologue who fell out with the President.
More surprisingly, no one drew attention to the elephant in the room, which somehow never found its way into the Courthouse either, namely Sarath Fonseka's claim in Ambalangoda just a couple of months after the war ended that he had resisted instructions to accept the surrender of people carrying white flags. This was to my mind the most worrying allegation that was recorded in the State Department Report that was conveyed to us around October 2009. I suggested then that we answer that report promptly, as had very politely been requested by the Americans, and I believe we would have saved ourselves a great deal of trouble had that been done. But the panel the President appointed delayed meeting, and the report was overtaken by events, not least Sarath Fonseka's candidacy and his very different interpretation, according to Frederica, of what happened in the White Flag case. Read the rest of this entry »
What is termed the White Flag case has caused much controversy over the last two years. A number of different versions have been advanced as to what has happened, and debate over this will not die down. Sarath Fonseka, both when he was serving as Chief of the General Staff, and when he was a Presidential candidate, is alleged to have made statements about the matter, and government has also kept the matter in the public eye through a case that has been brought against Fonseka. It is clearly not a matter that can be ignored.
What seems uncontested is that several LTTE operatives, including the head of its political wing, the former Sri Lankan policeman Mr Nadesan, and the head of the LTTE Peace Secretariat, Mr Pulidevan, were killed in the last days of the war. As Mr Pulidevan's counterpart in Colombo, I feel a particular interest in his fate, though he never spoke to me in spite of several efforts to get in touch.
As for Mr Nadesan, the Sri Lanka Monitoring Mission, which tried to help me make contact, thought he was more inclined to talk than his predecessor, and actually called me from Kilinochchi to say contact might be possible. But that too came to nothing, and I feel that any positive feelings he might have had fell prey to his leader's intransigence.
To get back to his fate, it is also not contested that our Foreign Secretary, Palitha Kohona, now Ambassador to the UN, was in contact with those who were trying to arrange a surrender, and made suggestions as to how this should be accomplished. What is in doubt is whether Palitha conveyed this to the Sri Lankan government and obtained assurances of safety.
On the basis of this uncertainty, harsh allegations have been made against Dr Kohona, including a charge of war crimes. I suspect this was done when it was rumoured that he might be appointed as our High Commissioner to London, and the matter may now be forgotten. But one reason I believe an inquiry is necessary is that his name should be cleared of what seems to me unfair denigration. The impression sought to be created is that he got involved, not because he was trying to help, but because he intended to betray those who might act as he recommended. I believe that to be a ridiculous charge, not only because it is not at all in character, but also because the policy of the Sri Lankan government throughout, as exemplified by its current relations with former LTTE leaders who came into its custody, is to work with them if possible in the primary goal of eliminating terrorism and terrorist inclinations. Mr Nadesan would, if the SLMM were right, have been a positive element in this regard, and Mr Pulidevan, who had also been sidelined at the end by the LTTE leadership, would have followed suit.
The allegations against Dr Kohona, and by extension the Sri Lankan government, are not only absurd, the stories that have emerged suggest clearly that they are false. Conversely, while it is possible that Pulidevan and Nadesan and others with them did not carry white flags with them when they emerged into areas under full government control in the midst of heavy fighting, that possibility too seems unlikely, given the communications that had taken place, and the different approach they seem to have taken from the rest of the LTTE leadership.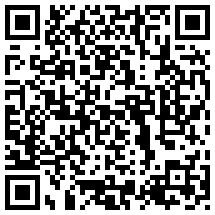 Amongst the plethora of photographs released after the killing of Osama bin Laden, there is a particularly telling one of President Obama and senior officials. In Time magazine it is captioned 'A view to a kill', which suggests that the group is looking at a screen on which the last moments of Osama are being displayed.
One feature stands out immediately in the picture. In a group of hard-faced men, Hillary Clinton sits with her hand over her mouth, her eyes seemingly displaying a sense of shock that no one else in the picture shares. The others are most of them involved in security activities, including military men, with the only other female amongst them, White House counter-terrorism chief Audrey Tornason, sharing in her eyes the steely determination of the rest.
To me it was an endearing photograph of Hillary Clinton, for it suggested the human dimension that should never be forgotten when hard decisions are made. I can quite understand the anxiety of the Americans to do away with Osama bin Laden, and after the appalling nature of the 9/11 attack, it would be churlish to claim that the force they used was excessive. But it is important that the occasion should not have been one of unrepressed aggression, and that a sense of decency was also maintained by at least one participant is salutary.
And not only one. The other face that stands out is that of Barack Obama himself. All the other faces are complacent, his is not. His face registers the enormity of what is happening, a determination to see it through, but also an understanding that the decision was not an easy one. The face no longer exudes youthful exuberance, and this is clearly a man who has aged in the last couple of years. But it is still a human face, with no trace of the easy sanctimoniousness that both George Bush and Tony Blair displayed when they justified selfish excesses.
In the almost two years that have passed since the LTTE was defeated, there have been numerous allegations about possible War Crimes, but in fact there have been only two major instances adduced. One was the Channel 4 video which was shown on August 25th 2009, the second was the White Flag allegation.
Before that Human Rights Watch had produced a Report which dealt with a few areas it considered the basis for War Crimes charges. One of these related to the episode in which foreign UN officials stayed behind in Kilinochchi, ostensibly to bring out the UN local employees and their families whom the LTTE was keeping behind forcibly. The Darusman Panel also mentions this episode, using it as the basis for allegations about the numbers killed and attributing responsibility for these deaths to government. I have dealt with this episode and those allegations, pointing out first the manner in which the advance of our forces was stopped during that time as we waited anxiously for these guys to be allowed to come out, second the insidious behavior of the leader of this little adventure, Chris du Toit, and third the admission of the UN that much of the firing was established as having come from the LTTE side, although they had first accused us of being responsible.
I was told yesterday by one of those NGO activists who had benefited hugely from foreign funding that several Embassies were furious with me because of an article I had written about a meeting at the house of the American Ambassador at which UN officials were present.
I was surprised, because I had not been negative about the Embassies in general, and had indeed made it clear that I thought most Embassy representatives were victims of an attempt to dragoon them into complicity in the agenda of others. Soon it was clarified that it was only the American Embassy that was angry. This too was surprising, because Patricia Butenis is a sensible sort, and would not have been angry with me, though she might have been cross at those of her guests who had leaked the story.
Sure enough, the anger was not hers, but Paul Carter's. He is the Political Affairs Officer of the Embassy, given to bow ties and pride in his southern heritage, certainly not someone one would have thought part of the CIA, except perhaps in its very early days. But I was surprised at the expressed vehemence, and decided I needed to check things out a bit more.
After all it was at his house that I came across Mr Sambandan in close conclave with the Ambassador and the EU Representative, when only the latter managed to be polite, and the other two made it apparent that I was interrupting a serious private conversation. It was shortly after that that the TNA decided to support Sarath Fonseka actively, something I found bizarre, given that he had been against swift resettlement of the displaced, that he had wanted to expand the army by 100,000 men after the war had been won, given that he had taken credit for having prevented the surrender of some LTTE leaders that he claimed had been arranged in air conditioned rooms
( U.S. Department of State; 21 October 2009; "Report to Congress on Incidents During the Recent Conflict in Sri Lanka" At p.46 
July 10 – A media outlet reported on July 18 that at a celebratory event in Ambalangoda, Army Chief General Sarath Fonseka stated that the military had to overlook the traditional rules of war and even kill LTTE rebels who came to surrender carrying white flags during the war against the LTTE.
The "media outlet" quoted is : http://www.lankanewsweb.com/news/EN_2009_07_18_005.html)
A report in December 2009  in the 'Sunday Leader' that serious Human Rights violations were committed by the armed forces several months ago is extremely disturbing. The information is said to have been supplied by Gen Sarath Fonseka in an exclusive interview.
Such a claim by Gen Sarath Fonseka is not new. There was also a report some months back of him saying something similar, but claiming responsibility for this himself. This report was a significant component of the American State Department report on possible war crimes. That said he made a speech at his old school, in which he had appeared in triumphalist mode. He was reported to have claimed that he 'managed the war like a true soldier' and resisted pressures from others, and thus 'We destroyed any one connected with the LTTE'.
That story raised questions which the government has pledged itself to answer through the committee appointed to report on allegations contained in the State Department report. In fairness to the State Department, it did not assert that Gen Fonseka had thus incriminated himself, but rather referred to reports which required explication. The government then is duty bound to question Gen Fonseka with regard to the report. The current interview makes it even more essential that the matter be inquired into.