You are currently browsing the tag archive for the 'White Flag Case' tag.
The request to write an article on US Policy towards Sri Lanka in 2008/2009 came at a timely moment, for I had been reflecting in some anguish on the crisis that the Sri Lankan government is now facing. I believe that this crisis is of the government's own creation, but at the same time I believe that its root causes lie in US policy towards us during the period noted.
Nishan de Mel of Verite Research, one of the organizations now favoured by the Americans to promote change, accused me recently of being too indulgent to the Sri Lankan government. I can understand his criticism, though there is a difference between understanding some phenomenon and seeking to justify it. My point is that, without understanding what is going on, the reasons for what a perceptive Indian journalist has described as the 'collective feeling that the Sri Lankan State and Government are either unable or unwilling' to protect Muslims from the current spate of attacks, we will not be able to find solutions.
Nishan might have felt however that I was working on the principle that to understand everything is to forgive everything. But that only makes sense if corrective action has been taken, ie if the perpetrator of wrongs has made it clear that these will be stopped and atoned for. Sadly, after the recent incidents at Aluthgama, I fear the time and space for changing course are running out. But even if we can do nothing but watch the current government moving on a course of self-destruction, it is worth looking at the causes and hoping that history will not repeat itself at some future stage
My contention is that the appalling behavior of the government at present springs from insecurity. That insecurity has led it to believe that it can rely only on extremist votes and extremist politicians. Thus the unhappiness of the vast majority of the senior SLFP leadership, and their willingness to engage in political reform that promotes pluralism, are ignored in the belief that victory at elections can only be secured if what is perceived as a fundamentalist and fundamental Sinhala Buddhist base is appeased.
For each man kills the thing he loves
By each let this be heard
The coward does it with a kiss
The brave man with a sword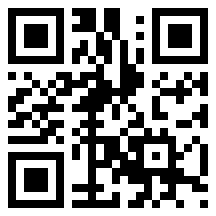 The last few weeks have seen an appalling erosion in the image of the government. In a piece that traced our unfortunate decline from the great military and diplomatic successes of 2009, I had written of cracks within the government, but after that we had two Cabinet Ministers refusing to support the Government in a Vote of Confidence. This is unprecedented, and I believe has never happened in this country before. But there has been total silence from senior members of the government, and I suspect I am the only person who has written to the President pointing out the gross breaches of etiquette that have taken place.
What is ironic is that it is precisely the approach of those two Ministers that has so gravely dented the image of this government. I am not sure if the President has realized this as yet, and I do not suppose that he is in position to analyse the situation carefully. But he must realize now that much of what he has been pushed into doing over the last few years has contributed to the disaster that faces both the country and the government.
I propose in this series to look through what has gone wrong, and indicate the destructive impact of just a few individuals. I am still hopeful that reform is possible, because the President is an able politician, and is still streets ahead of everyone else in terms of popularity. I believe too that there is no one else who can put through a just and generally acceptable solution to the political and ethnic problems that beset us. Vasantha Senanayake put it very well in the interview I had with him on his proposal to amend the Constitution to limit the number of Ministers (available at http://www.youtube.com/watch?v=NnO7WuVl6-I0). He said that this President did what was thought the impossible in getting rid of the LTTE. He should also be able then to do what was also thought impossible, namely change the appalling Constitution J R Jayewardene introduced.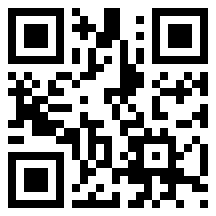 Some weeks back I was sent, by a friend in England, a book entitled 'The Language of Empire: Abu Ghraib and the American Media'. It was by someone called Lila Rajiva, but doubtless that was not the only reason to assume it would interest me.
I took some time to start on the book but, once I did so, it had to be finished. Published in 2005, it is a graphic and convincing account of the manner in which the Americans ignored all moral restraint in the war against terrorism they were engaged in.
That part was convincing, and simply fleshed out what one knows anyway, that countries in pursuing their own interests will stop at nothing. What was more startling was the suggestion that the wholesale prevalence of this absolutist mindset also represented a takeover of the ruling political dispensation by a culture of chicanery that strikes at the heart of supposedly predominant American values.
At the core of this transformation is the corporate supremacy represented most obviously by Rumsfeld and Cheney, and the takeover of much supposedly military activity by private contractors and special agents, who move with seamless dexterity from one world to another. Exemplifying this, and indicative of what C S Lewis would have described as a Hideous Strength which finds its own partisans dispensable, is the strange story of Nicholas Berg, the shadowy contractor whose beheading served to deflect the story of torture at Abu Ghraib, and in some minds excuse the institutionalized torture that was taking place there.