You are currently browsing the tag archive for the 'war crimes' tag.
A couple of years back one of the more thoughtful of our career Foreign Ministry officials tried to put together a book on Sri Lanka's international relations. This was an excellent idea in a context in which we do not reflect or conceptualize when dealing with other countries.
However it turned out that hardly any Foreign Ministry officials were willing or able to write for such a volume. Still, with much input from academics, the manuscript was finalized. But then the Minister decided that it needed to be rechecked, and handed it over to his underlings at the Kadirgamar Institute of International Relations and Strategic Studies, where it has lain forgotten since.
Recently I retrieved from my archives the two pieces I was asked to write, and am republishing them here –
Sri Lanka needs to be aware of both facts and principles in dealing with Post Conflict Reconstruction. The facts are simple, and we must recognize that the world at large is aware of them. First, we need aid and assistance for reconstruction. Second, that assistance will be more readily forthcoming if we make significant progress towards reconciliation. Third, reconciliation will be judged in terms not only of what government says, but also the responses of the Tamil community.
These three facts are I think readily recognized by government, and there is no essential difficulty about working in accordance with them. There is however a fourth fact that we need to bear in mind, which is that some elements in the international community believe that the attitude of the diaspora is the most significant element in assessing Tamil responses. This is potentially an upsetting factor, and we have to make sure we deal with it convincingly. Similar to this is a fifth factor, that assessments made in Colombo are often used by salient elements in the international community to judge what is happening with regard to reconciliation and the responses to this of the Tamil community at large. Again, this is a factor that government must take into account.
In one sense this should not be too difficult. A similar situation obtained even with regard to the conflict. We needed assistance to deal with the threat of terror, and in obtaining this we had to make it quite clear that we looked to a military solution only for military matters, ie the secessionist military activities of the LTTE. The solution to the problems of the Tamil community had to be found through negotiation as well as sympathetic understanding. We were also able to show that the Tamil community in the affected areas was not indissolubly tied to the Tigers, inasmuch as once liberated they participated actively in elections in the East, and they took the opportunity in the North (as they had done in the East, in a military campaign that saw no civilian casualties except in a single incident which the LTTE precipitated) to escape from the LTTE as soon as we were able to provide such an opportunity. The simple fact that many of the younger cadres disobeyed orders about firing on civilians, and came over willingly, makes clear the positive response of the affected Tamils.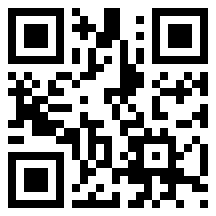 Some weeks back I was sent, by a friend in England, a book entitled 'The Language of Empire: Abu Ghraib and the American Media'. It was by someone called Lila Rajiva, but doubtless that was not the only reason to assume it would interest me.
I took some time to start on the book but, once I did so, it had to be finished. Published in 2005, it is a graphic and convincing account of the manner in which the Americans ignored all moral restraint in the war against terrorism they were engaged in.
That part was convincing, and simply fleshed out what one knows anyway, that countries in pursuing their own interests will stop at nothing. What was more startling was the suggestion that the wholesale prevalence of this absolutist mindset also represented a takeover of the ruling political dispensation by a culture of chicanery that strikes at the heart of supposedly predominant American values.
At the core of this transformation is the corporate supremacy represented most obviously by Rumsfeld and Cheney, and the takeover of much supposedly military activity by private contractors and special agents, who move with seamless dexterity from one world to another. Exemplifying this, and indicative of what C S Lewis would have described as a Hideous Strength which finds its own partisans dispensable, is the strange story of Nicholas Berg, the shadowy contractor whose beheading served to deflect the story of torture at Abu Ghraib, and in some minds excuse the institutionalized torture that was taking place there.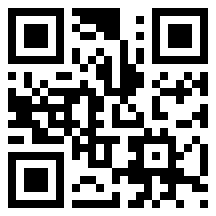 At the recent discussion held at the Marga Institute on accountability and reconciliation, I was confronted with an accusation I found interesting, and not entirely groundless. One of the brighter individuals earlier involved in advocacy NGO work suggested that my explanations for some responses of government were similar to what was claimed in mitigation by those who refused to criticize the LTTE when it was intransigent in discussion and continued to engage in terrorist activity.
I think there are differences, not least because I have drawn attention to governmental lapses in various areas, while also arguing that, while one should understand why government hesitates to move forward on issues that would contribute to reconciliation, one should nevertheless point out the need to move. As a distinguished Indian diplomat put it when talking about his government's support for terrorist groups in the eighties, one can understand why this was forthcoming, but that does not justify it. That is why I will continue to point out the need for government to develop better mechanisms of consultation of the people in the North, as well as sensitivity to their concerns.
But it is true that I can understand why government feels so diffident, and that is why I believe it is necessary for those who are contributing to the insecurity government feels to also mend their ways. The apologists for the LTTE would point out how Tamils had suffered in the past not only because of majoritarian political decisions but also because of waves of violence that government had unleashed, or at least not actively discouraged. Their argument was that one had to indulge the LTTE because of the distrust they felt.
Having spent a week over the New Year in Laos and Cambodia, exploring ancient Khmer temples and gazing at spectacular waterfalls, I thought it would be difficult to return to the mundane realities of Human Rights in Sri Lanka. However some of what I saw and was told relates to one of the problems we are going through, and sheds some light on the polarization that is taking place.
I refer to the question of War Crimes, which still bemuses me. The charge was led in 2009 by the British, for what seemed primarily electoral considerations, while now it is the Americans who have come to the fore. When everyone else welcomed the LLRC report, their demand for more indicated that they wanted their pound of flesh, though I have no doubt they are in some confusion themelves about whether it has to be cut from breast or thigh, with or without blood.
Unfortunately given the games they played with Sarath Fonseka, claimed by a senior American diplomat to an Indian friend to have been a secret weapon to extract concessions from the Rajapaksa government, their seriousness must be in doubt. Certainly this particular criticism of Sri Lanka seems the height of hypocrisy, after what I saw and heard of what the Americans had done in Laos and Cambodia. They would only command credibility in this regard if they hauled Henry Kissinger up before the Courts, and I regret that no one has tried to do this in the decades that have passed since his vicious period in power.
A little boy who insisted on following us at the Temple Complex in Sombhur kept pointing out craters caused by American bombs, and also showed us a temple that had been flattened. And in Laos we were constantly reminded, travelling in the Bolaven Highlands, of the secret war that had been conducted in the American effort to eradicate not only the Ho Chi Minh trail, but all those who contributed to the supply chain. I was reminded too of the coup that had brought Lon Nol to power, and its similarity to what the CIA had done in Chile, where Salvador Allende was murdered and Pinochet propelled into power.
Coincidentally in Cambodia I bumped into my old friend Mark Gooding, who had been Deputy High Commissioner in Colombo, and then been elevated to the Embassy in Phnom Penh. He was with the intrepid Tom Owen Edmunds, who had been officially only the third in rank at the High Commission in Colombo, but was clearly the brightest person there (and a Balliol man to boot). He went straight from Sri Lanka to Pakistan, so I have no doubt his responsibilities are not slight.
Though obviously the issue of the Chief Justice's impeachment will reverberate internationally, but it will be very sad if it is used to attack Sri Lanka in relation to very different matters. I was disappointed then that the American delegation declared that this recent development is a reason for the resolution it proposes to bring in Geneva.
There are in fact three very different issues involved.  The first, and longest standing, is allegations of War Crimes, which are excessive and hypocritical. The problem is that these allegations arise from two different motivations. Neither of these relate to whether or not there were War Crimes, since the leading advocates of the charges have never cared about War Crimes perpetrated by their own favourites.
This does not mean that all those shouting about War Crimes are hypocritical and with their own agendas. There are many idealists who get carried away by emotion, and that is why we need to deal with the issue systematically, and on the basis of evidence. The blanket denials that we sometimes hear do no service to anyone. I continue astonished that we have not dealt clearly with the numbers that are flung around, using statistics we possess that almost entirely support our case. But with a dysfunctional Foreign Ministry, and no coherent policy about information dissemination, we will continue to suffer – or rather the armed forces which did so much will suffer, while those reaping the fruits of their efforts will continue to swan around ineffectively, but joyfully. Read the rest of this entry »