You are currently browsing the tag archive for the 'Vasantha Senanayake' tag.
Though the choice the nation has to make on January 8th is a very serious one, there has certainly been a lot of entertainment to be had during the last few days. This is not all on one side, since it is odd to find many individuals who had little time for each other in the past now working together. My friend Dayan Jayatilleka first decided that the JHU provided the saving graces to the campaign of the common candidate, but then threw in his lot with the President. I assume he thinks there is hope of reform, which is ironic given his deep distrust of the Secretary of Defence. However I can but hope that he will be given control of the Foreign Ministry, given his incisive dissection of its disastrous workings in the last few years. He will certainly put an end to what he diagnosed some time back, that the Foreign Ministry was territory occupied by the Defence Ministry, and the Defence Ministry was territory occupied by Israel. His return to the Rajapaksa fold suggests that the President has begun to see sanity – though, as Dayan has noted, the President is generally sane when you talk to him, it is his capacity to implement his own decisions and follow his instincts that has been in doubt over the last few years.
Dayan's decision may have also been dictated by his dislike of both Chandrika Kumaratunga and Ranil Wickremesinghe. It is another irony that these two have now discovered each other's virtues. But politics has always brought together people who were on different sides earlier, and this is understandable since we all need to look for good qualities in politicians and hope that these lead to productive synergy. Chandrika reminded me, when we met on the day of the first Press Conference, that I had once told her I wanted to bring her and Mahinda together. I certainly regret that both did not try harder, because had they at least talked to each other, and tried to reach consensus on issues both had been positive about earlier, such as the 13th amendment, Mahinda would not so easily have become the prisoner of the rent seekers and extremists who now dominate him. 
People forging new alliances then, or going back to old ones, is not preposterous. What is preposterous is the excess the government has indulged in, in coping with the surprise it got when Maithripala Sirisena became the common candidate. First it had, as the President indicated, to make sure that no one else crossed over. To do this it employed both carrots and sticks, giving full publicity to the latter effort. This came in the form of the President's declaration that he had files on everyone. Read the rest of this entry »
GL and Sajin meanwhile failed to take things forward in the other area which had been entrusted to them, in that they brought nothing from the negotiations to the PSC. It became such a joke that even representatives of the hardline parties asserted this and said it should be wound up. This made sense for nothing of what we had discussed,the unexceptionable measures which the TNA had accepted in principle, and which could have been fleshed out by the PSC, a second chamber for instance and increased power to local bodies, the elimination as far as possible of the concurrent list, were not discussed by the Committee. Both Vasantha and I had brought these matters up, and it was clear that the more intelligent members of the Committee found them interesting, but there seemed massive resistance to any reforms. But in a context in which Sajin Vas Gunawardena seemed to be calling all the shorts, and given his control of both the Minister of External Affairs and the President's son, so that the President himself seemed unable to move without his blessing, there was little hope of the regime breaking out of the straitjacket in which it was held.
Namal however, though he would not stand up against Sajin, did seem to have his measure, as was apparent in the brief period in which Tamara Kunanayagam was able to deal direct with the President while she was in Geneva. Her sudden removal was probably due to what she had discovered while she was there, and the realization that her direct link with the President would stymie the various stratagems that were laying the country low.
When she arrived a month before the September 2011 UN Human Rights Council Session, she was informed that Kshenuka had been negotiating with the American ambassador about a resolution to bring Sri Lanka before the Human Rights Council for an Interactive Dialogue. When she contacted the Ministry about this and instructions on how to respond, it was to find that they had no knowledge of such an initiative. However they did not seem to take it seriously, so Tamara called the President direct, and he asked her to fly to Colombo immediately for a briefing.
When she did so, she found the Foreign Ministry totally hostile, and furious that she had come to Sri Lanka without authorization from them. At a meeting where GL and Sajin were present she was given instructions that she should go back immediately, and not meet the President. Fortunately she had a ticket that could not be changed, and the Secretary to the Ministry accepted this position, so she was able to meet the President.
His anger about the acquiescence of Kshenuka in Geneva to what the Americans saw as a precursor to the war crimes resolution they had been contemplating was in marked contrast to the complacence of GL and Sajin. Whereas they had not reacted at all, the President's instructions were clear, that there should be no negotiations. Tamara accordingly made the Sri Lankan position clear, and had enough support to ensure that the proposed resolution, and a Canadian attempt to bring the Sri Lankan issue to the attention of the Council, were dropped. But the American ambassador told her that they would get Sri Lanka the next time round. Since there was no official record of the discussions Kshenuka had had with them, and neither the President nor the Minister attempted to find out, Tamara had to work in a vacuum – not helped by the fact that Ksenuka and Sajin were in firm control of the Ministry and the delegation that was sent to Geneva, as well as the Mission staff that they took over on arrival, and treated her as an outsider at the next session.
She was able to understand something more of Sajin's mentality when, after consultation with friendly envoys, she noted that the best hope for Sri Lanka to avoid censure was swift implementation of the LLRC recommendations, which had been published at the end of 2012. But Sajin informed her that the President had no intention of taking these forward. She mentioned this to the President when she was back in Sri Lanka for the 2012 Independence Day celebrations, and cited what Sajin had said, that he knew the President's mind as though he were inside it, which led Namal to comment that this was exactly the sort of thing Sajin would say. Read the rest of this entry »
I had written about good ambassadors being dismissed well before Dayan having to come back to Sri Lanka to deal with audit queries, though in fact he survived because the President intervened and called a halt to the persecution. Asitha was not so lucky, and Chris Nonis in London told me that he had to put up with constant complaints, even though he was a good communicator and managed to deal with at least some of the propaganda against us, of which England was the main source. But Chris too had his problems, for as he was appointed he had displayed deep animosity to his excellent Deputy, Pakeer Amza, who had had to act as High Commissioner for a long period – given the absurd neglect of this vital position by the Ministry, at a time when Britain got a new government. It is likely that Chris was warned against Amza, who had stood up against Kshenuka and Sajin over the disastrous 2010 visit of the President to Britain.
But the suspicions that had been sowed had a permanent effect. Amza was swiftly transferred, as Deputy to Berlin, which was not commensurate with his abilities, though he was relieved to find a positive ambassador in the person of Sarath Kongahage, himself not a career diplomat. Along with Amza went the Political Officer, a Tamil officer of considerable capacity. So, at a time when relations with the diaspora were of the essence, the London office was without a senior official who was, or even spoke, Tamil. Chris meanwhile had been sent a very capable Ministry official called Lenagala, but he soon fell out with him, and asked for a non-career replacement. He was sent Neville de Silva, who had previously served in Bangkok, a journalist and the brother of the more famous journalist Mervyn de Silva, who was Dayan Jayatilleka's father. But by then the suspicions Chris had developed were entrenched, and soon Neville too found himself sidelined and soon enough removed.
There was confusion elsewhere too, as has been noted for instance with regard to Canada, another post where good diplomacy was essential, given the influence of the diaspora and what seemed unremitting hostility from the Canadian government. In India there were constant changes to our representative in Chennai, and the Tamil diplomat who had been well thought of was suddenly dismissed. He had got me over in 2012 to talk to academics and journalists, and I gathered then that I was the first such visitor he had had, because the Foreign Ministry treated Tamilnadu with contempt and was then surprised when it expressed vehement criticism which Delhi then had perforce to take up.
But the Foreign Ministry was not the only place where Sajin's destructive influence reigned. He had also been appointed as Secretary to the Committee to negotiate with the Tamil National Alliance, but he saw himself as a full member of the team, and was treated as such by GL. It should be noted though that GL had no strong principles about this, and he astonished me soon after I joined the team by bringing a young student who was the son of a former student of his (and who happened to be related to me) who he said was interested in politics, and asking if he could sit in on the discussions. The TNA did not object, but I could well understand why they found it difficult to take the negotiations seriously. Read the rest of this entry »
President Mahinda Rajapaksa himself is of the view that our Ministry of External Affairs is a mess. His offer to Mangala Samaraweera to make him Foreign Minister indicates his realization that his greatest blunder is the hash the troika that runs the Ministry has made of our international relations. And he confirmed this to Vasantha Senanayake, when Basil accused him of criticizing the Foreign Minister openly.
He had assured Mangala that he would not inflict Sajin Vas Gunawardena on him as a Monitor, which suggests he realizes what a disaster that particular appointment has been. When it was made, he claimed that at least now letters were being answered. That was a necessity, but the power Sajin exercised led to the Minister then abdicating all authority and handing over decision making to his Monitor.
Despite that the crucial letter sent by the Indian Prime Minister before the vote in Geneva in 2012 lay unanswered. In fairness though, that factor is true of our administration in general, and the requirement that letters be answered in three days has been interpreted to mean that at least three days must lapse before a reply is even thought of. One reason I had high regard for Maithripala Sirisena previously, and said so often in my discussions of my work in the North and East as Advisor on Reconciliation, is that his Ministry usually responded to my transmission of complaints from the public. But most Ministries kept silent, though occasionally there were flurries of activity after I had brought the matter up in COPE.
The prevailing lethargy is bad enough, but with regard to foreign relations it is worse, given that we need to engage actively with all stakeholders, and in particular those who have the capacity to do us harm. In order to do this, however, we need to have clear guidelines available to all government officials as well as our Missions with regard to foreign policy priorities. Officials could then take their own decisions as to how to react to correspondence, instead of waiting for instructions on all issues. Certainly, when there was a Ministry of Human Rights, we dealt promptly with any queries from the Office of the High Commissioner for Human Rights, and this led to commendation of Sri Lanka's engagement with that Office, in the reports for instance of the Working Committee on Disappearances. But after the Ministry was abolished, there were no responses as all for several years, and it is only in the last year, following the harsh criticism in resolutions, that we began to engage.
Amongst the principles we should adopt then is ensuring regular engagement with all countries and in particular with the United Nations. Whilst safeguarding our sovereignty, we should respond to concerns with understanding of the issues involved, and should fulfil any commitments we enter into. If this is impossible, we should explain constraints and ensure that our actions and attitudes are understood.
But responses must be based on clear policy guidelines, and these should be laid out. The most important of the guidelines we should follow, given geo-political realities, is ensuring good relations with India. This cannot govern domestic policies, but there should be good and reliable communication with India as regards such policies, with the understanding that any commitments cannot be violated.
Within this framework, or rather a broader framework that also lays down the need for promoting multilateralism, there should be flexibility. Thus we should have regular consultative meetings of senior level Foreign Ministry officials. If these happen each week, there should also be provision, perhaps on a monthly basis, for consultation of officials of relevant Ministries such as Finance and Defence and Trade. Such meetings should be minuted, and decisions / action points notified to relevant officials with provision for feedback.
We also need to build up collegiality within the Ministry. Whilst there are good reasons sometimes for appointment of non-career individuals to Head of Mission posts, all other posts should be reserved for members of the Diplomatic Service. These officials should be required to submit brief regular reports on their activities, which should be based on targets identified by the Ministry, with consultation of the Head of Mission.
But there is also need of a wider professionalism. For this purpose Government should establish at least two high level think tanks. The existing government managed institutions could be upgraded, but they should function independently and have research staff who could produce position papers and suggest responses to international developments. In addition, these think tanks should have a training wing, which develops communication skills in addition to the capacity to analyse. They should also publish journals to which diplomats are expected to contribute.
Colombo Post 30 Nov 2014 –  – http://www.colombopost.net/columns/op-ed/item/269-a-reform-agenda-tightening-up-foreign-policy-and-foreign-relations
Colombo Telegraph 1 Dec 2014 – https://www.colombotelegraph.com/index.php/a-reform-agenda-tightening-up-foreign-policy-and-foreign-relations/
When I wrote about corruption last week, I concentrated on the structural absurdities that have been introduced into the allocation of development funding. Given the blatant deployment of this for electoral purposes, many politicians have the liberty to award contracts for projects as seems most beneficial to them, rather than the people they are supposed to serve. And while of course some development will occur, and perhaps a lot in some areas, the bottom line is that the people are no longer being fooled, as the last set of election results made clear.
But I would be remiss if I did not talk too of the perceptions of corruption at the top, since the general impression seems to be that what we have now is a kleptocracy. I should note that the President himself does not figure in these rumours, though he too must know that some who do are alleged to also act as agents on his behalf. And sadly – though given his excessive indulgence of those close to him, I can see other reasons for his weakness in this regard – his failure to discipline them is attributed to worry about what they might reveal.
Given what he has achieved however, there is little anger, except amongst those who disliked him in the first place. What is serious now is the erosion of confidence in those around him, and in particular with the immediate family. Thus, when I was recently in Kandy, I was told about a new hotel that was coming up that there were rumours that it was owned by Gotabhaya – and then later I was told that it belonged to Basil.
That both stories should be circulating indicated that these were rumours, and it is quite possible that they are unfounded – or even that they are being spread by those who do own the hotel, and who think their position will be stronger for whatever planning needs they have, if it is thought that powerful people were involved. But I was saddened by this, remembering my father's old friendship with D A Rajapaksa, one of the simplest and most honest politicians I knew, who had almost no assets when he lost his Parliamentary seat in 1965 and travelled home by bus.
The story about Gotabhaya upset me particularly, because I had unhesitatingly stood up for him when criticism first started about the powers the family had. I had been impressed by the confidence he had given the forces, not least because the corruption that had reigned previously with regard to procurement had been stopped. He was clearly the best man for the job at the time, and the country must continue grateful to him for what was achieved – and not least because all accounts are that he tried to fight the war as cleanly as possible. Read the rest of this entry »
Several papers, though interestingly enough not all, carried accounts last week of the failure of Vasantha Senanayake to propose the Constitutional Amendment that stood in his name on the Order Paper of Parliament on September 25th. It was not however registered that he had not withdrawn the motion, which was to introduce statutory limitations on numbers in the Cabinet. He merely postponed it, while meanwhile requesting government to set up a Committee to go into that and other constitutional amendments he had proposed.
It seemed to me a pity that he had not gone ahead with the motion, not least because of the enthusiasm with which government members had greeted it on the day. One government MP came up to congratulate him, and was deeply disappointed to be told that he would not be proposing it that day. Even more surprisingly, a Cabinet Minister, albeit a particularly honest and honourable one, told me it was a very good idea. And the enthusiasm of the opposition also took the form of recognition of their own inadequacies, for Ravi Karunanayake, who had proposed something of the sort through a Private Members Motion, granted that it was much more effective to put forward a Bill.
Ravi indeed has contributed to the contumely in which Private Members Motions are held, by proposing hundreds of varying importance, which has contributed to Fridays becoming a day to avoid Parliament. And it is a mark of the lack of awareness about Parliamentary practice in those who pass for senior Parliamentarians that it was a first time member who registered the importance of putting forward a Bill, instead of adding through a Motion to the tedium of Fridays. That day in Parliament is now largely the preserve of Ravi and of his great rival Buddhika Pathirana, along with legions of the dead (obituaries being the other main subject of discussion on Fridays, apart from the motions of the dynamic duo).
The assumption in the press was that Vasantha had been pressed by the UPFA leadership into withdrawing the motion. This had indeed happened earlier, for he had put forward the Bill some months ago, but on that occasion the President had spoken to him and, in talking about his bright future, persuaded him not to put it on the agenda. I suppose it is because I do not have a future that I would have sought some sort of commitment from His Excellency to encourage debate and discussion on the matter, but I can understand someone of Vasantha's age believing that that would not be the end of the matter. Read the rest of this entry »
When I began this series, over four months ago, the title may have seemed excessive. And even my good friend Dayan Jayatilleka thought I was being unduly pessimistic about the President's pulling power when I said that the UNP would poll at least 40% in Badulla. But the results there have shown that the threat is even more serious than I had thought.
Over the next few weeks I will explore how the threat might be averted. But I suspect that that will serve no purpose, for Basil Rajapaksa, who may be the only one of the decision makers who reads what I write, would by then have dragooned the President into having an early election. He did this in 2009 when, as the President then put it to me – with a hint of contempt I think for what he deemed the amateur nature of our advice – only Gota and I told him not to have the Presidential election so soon.
That haste, to entrench not the President, whose popularity was unrivalled at the time, but his rent seeking friends and relations in power, has been the root of the evils we have suffered. Contrariwise, Mahinda Rajapaksa, if left to himself, would I think have gone ahead with the reforms he had promised. And he can still save himself, and his legacy, if he works on reforms such as those so helpfully suggested by Vasantha Senanayake, which aim at strengthening the effectiveness of the Executive, not its power. But even now, understanding that having the Presidential election soon would be unwise, the rent seekers are trying to precipitate an early Parliamentary election. They ignore the fact that Parliament has a year and a half to go, and the President more than two years, ample time for the pluralist Mahinda Rajapaksa to recreate himself, free of the baggage he has been compelled to carry.
But can he do this? Does he have the will and the ability to assert himself again? Sadly, the way in which he has allowed little things to get out of control, through a combination of indulgence and lethargy, suggests that the will is weakening, even if his abilities are still in good order. I will illustrate this in my column this week by exploring the sort of embarrassment to which he allows himself to be subjected, when he forgets that the leader of a country should not let himself get involved in trivialities or in criminal activities. Read the rest of this entry »
I had a bizarre experience recently when I had to attend what is termed Standing Committee B of Parliament, which deals with legislation. This was in connection with the Vasantha Senanayake Foundation (Incorporation) Bill which I had sponsored. The experience was rendered worse by the Minutes which I received subsequently, which bore no relation to what had actually taken place.
I presume that there is some formula for reporting the meetings of these Standing Committees, but it was certainly inappropriate in this case, given that I had raised some matters which I had asked to be recorded. The Minutes state that I moved several amendments to the original draft of the Bill I had presented. This was not the case. What happened was that we were told the legal advisers had gone through the draft and suggested amendments. I accepted these, but I asked the basis on which they had been made.
It turned out then that the representative from the Legal Draughtsman's Department who was supposed to liaise with Parliament regarding the Bill had no idea of the reasons. After much discussion one bright lawyer from the Attorney General's Department said that the changes were probably because the Bill as it stood seemed to be in conflict with the Constitution.
I gathered then that for years the Attorney General had advised against many charitable works by Foundations on the grounds that the Constitution, following the introduction of the 13th Amendment that introduced Provincial Councils, declares that 'No Bill in respect of any matter set out in the Provincial Council List shall become law unless such Bill has been referred by the President…. to every Provincial Council'.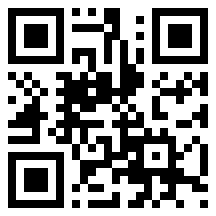 Apart from its failure to pursue Reconciliation with determination and coherence, perhaps the saddest failure of the current government has been with regard to Education. When the Cabinet was being formed in 2010, one of the President's friends who was pressing hard for me to be appointed Minister of Education was told that they had found a brilliant candidate, namely Bandula Gunawardena. I presume his long experience in giving tuition was thought an appropriate qualification.
It was not taken into consideration that his very livelihood had depended on the failure of the education system to provide good teaching. It was not conceivable then, given that he was not likely to disrupt the livelihoods of those who had toiled alongside him in the industry, that he would prioritize the production and employment of more and better teachers. So indeed it proved. The whole approach of the Ministry in the last four years, in line perhaps with the populist rather than productive interpretation of the Mahinda Chintanaya that has dominated government during this period, was to put up larger and more elaborate buildings in select locations.
The purpose of this became clear when I brought up, at the last meeting of the Education Consultative Committee, the waste of resources in the fact that a well equipped computer laboratory had been put up in a school I knew well in a rural area, but it had remained closed for several months. I had been told that this was because the authorities were waiting for a dignitary to open the place.
Bandula confirmed this, and claimed that it was important for the people to know who had provided such a facility. That this was in fact the people, since the building had been put up and equipped through loans which the people would have to repay, was not something that would have occurred to someone who had made his living by giving tuition in Economics. Nor would he have realized that the adulation expressed in speeches at a formal opening would not have a lasting impact compared with the resentment of students, and their parents, who are bright enough to know when something intended to benefit them is being squandered for political gain.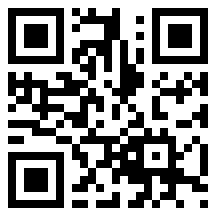 Prof Laksiri Fernando, in responding to my account of discussions about a Senate, has reminded me about publishing the proposals, as I had mentioned, and I will send them in as soon as I am back in Colombo. However, while I do not recall promising to publish my correspondence with Mr Sumanthiran – which is not in fact of any great significance – perhaps it would be useful, given current controversies, to publish the draft he and I prepared about land matters.
What we realized, which is why I proposed that we look at the matter quietly, was that the issue was causing much controversy based on dogma. The TNA insisted that the 13th Amendment conferred land powers on the Provincial Councils, the government relied on the Constitutional provision that land grants were in the power of the President. Mr Sambandan, while insisting that he had no objection to any citizen acquiring land anywhere on his own, went into a lengthy account of government colonization schemes which he said had changed the demography of the East.
I did point out that something similar had happened in the Wanni, where after the conflict we had come across large numbers of Tamils of Indian origin who had been settled there because of various colonization schemes funded by international agencies – including for instance the schemes run by Jon Westborg when he headed Redd Barna, if memory serves me correct. But at the same time I could understand Westborg's motivation, given the appalling attacks on Tamils in the hills orchestrated by members of the Jayewardene government, in both 1977 and 1981 – just as I could understand the need to settle landless peasants in empty areas that had never been occupied by anyone previously.