You are currently browsing the tag archive for the 'USA' tag.
Daily News 28 June 2011 – http://www.dailynews.lk/2011/06/28/fea15.asp

I used to wonder about how the United States could possibly support Israel so excessively , to the extent of blocking UN resolutions which even the Europeans supported. Surely they must understand that what seems such blatantly unjust partisanship will continue to upset the Muslim world, and contribute to increasing radicalization of all those with political or moral understanding. And while many people, even though they feel a burning sense of injustice, will think that nothing can be done, and keep quiet, those with devout religious fervor will feel obliged to act. What they do might be appalling, but they will excuse themselves on the grounds that they are not acting but reacting.
A bright if somewhat cynical British friend provided one explanation when he said that American politics is dominated now by what he termed Premillenial Dispensationalists. These believe that the end of the world foretold in the Book of Revelations requires that Israel expand massively, after which we shall be visited by the Four Horsemen of the Apocalypse. The world as we know it having been destroyed, God will then resurrect the Chosen, though according to my friend this will not include any of the Jews, since they have not accepted Christ.
The theory seemed to me quite potty, but he assured me that, while possibly even the most extreme Israeli politicians would be content simply to take over all of Palestine, the American extremists wanted them to conquer much more of the area, extending downwards into Africa too. Their aim would ultimately lead to the destruction of the Jews, but meanwhile they needed extremist Israelis, who were quite happy to go along with them, if not only for the ride.
Dotty though all this sounds, I found what I can only describe as a more nuanced version of this approach when I read 'Murder in Samarkand' by Craig Murray, who had served as British ambassador to Uzbekistan. He was sacked for his pains, largely he believes because he objected to British connivance in gross human rights abuses by the regime. The book he published in 2006 suggests that this was largely because the Blair government had fallen in completely with American policy in the region, and that the Americans, and because of them Tony Blair himself, were actively involved in his dismissal.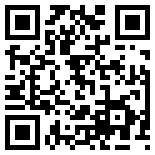 The Island 9 June 2011 – http://www.island.lk/index.php?page_cat=article-details&page=article-details&code_title=27310

In looking at the Middle East in terms of the attitudes and actions of the range of countries that are involved in patronage, assistance and intrigues in the area, there is an element that needs to be addressed seriously, but never will be so long as American politics continues to blend populist democracy with brilliant manipulation of public opinion by well organized interest groups.
This is the issue of Israel, which has contributed so strongly to the bitterness of many Muslims towards the West. This is eminently understandable, because the West has not hesitated to make it clear that its primary allegiance is to Israel, and that the rights and wishes of other countries in the area count for little in comparison.
Quite simply, from the Arab point of view, the creation of Israel was an appalling injustice. We are told of the need in Sri Lanka to ensure that grievances are aired and recompense made to those who have suffered, but the West that preaches to us refuses absolutely to look into the question of the way in which Arabs were deprived of their lands to provide a homeland for immigrants from the rest of the world, predominantly from Europe.
I could scarcely believe it when I was told that Hillary Clinton's reaction to the death of Colonel Gaddafi was, ' We came, we saw, he died.' The statement seemed so vulgar, and at the same time so asinine in its meaningless parodying of Julius Caesar, that I could not imagine that it had actually been made by the Foreign Minister of the most powerful country in the world.
I checked then, and was told by someone I can rely on that she had indeed said. 'We came, we saw, he died….heh, heh.' He had seen this on CNN.
I was immensely saddened by this. Some months earlier I had written about what I thought was a civilized element in the lady, the awe that seemed apparent in her eyes while she was watching the killing of Osama bin Laden. That had seemed to contrast with the steely determination of the others in the room, and I had fancied that the maker of policy was at least aware of the wider moral dimensions of that particular execution.
But now it seemed morality was trumped totally by what seemed to be unashamed gloating. Of course there was a difference, in that the Americans were clearly responsible for the killing of Osama bin Laden. The lady knew this was a defining moment for American decision makers, for clearly they were behind what could be seen as cold blooded murder. But I assume the powers that be felt this was a risk that could be run, that the argument could be made that Osama was a threat to national security even if disarmed and in custody, and therefore it could be argued that the decision had been made as a form of self defence.
Soon after the sensational Channel 4 film about Sri Lanka, I was sent by someone who seemed upset at this blatant effort to put our government in the dock a review of a book called 'OTHER LOSSES: AN INVESTIGATION INTO THE MASS DEATHS OF GERMAN PRISONERS AT THE HANDS OF THE FRENCH AND AMERICANS AFTER WORLD WAR II'. It was written in 1989 by James Bacque and published in Toronto, but its findings are not at all well known.
I have not read the book myself, but what the review states is pretty startling. The subject of the book is 'succinctly stated by Col. Ernest F. Fisher, a former senior historian with the United
States Army, in the foreword' –'More than five million German soldiers in the American and French zones were crowded into barbed wire cages, many of them literally shoulder to shoulder. The ground beneath them soon became a quagmire of filth and disease. Open to the weather, lacking even primitive sanitary facilities, underfed, the prisoners soon began dying of starvation and disease. Starting in April 1945, the United States Army and the French Army casually annihilated about one million men, most of them in American camps.'
Bacque's own narrative is even more gruesome – 'enormous numbers of men of all ages, plus some women and children, died of exposure, unsanitary conditions, disease and starvation in the American and French camps in Germany and France … The victims undoubtedly number over 800,000, almost certainly over 900,000 and quite likely over a million. Their deaths were knowingly caused by army officers who had sufficient resources to keep the prisoners alive'. Read the rest of this entry »
Having heard the various presentations at the Seminar about Defeating Terrorism, I think that second only to admiration for the systematic work of our forces was regret about the deficiencies Rohan Guneratne noted, with regard to presentation of the story. I hope government will swiftly take up his suggestion that we develop better information dissemination strategies, not only in the Foreign Service and the Information Ministry but also within the services themselves .
Several years back, when I was Academic Coordinator of the degree programme at the Sri Lanka Military Academy, I drew attention to the failure of our officers to set down their experiences in writing, and indeed to analyse defeats as well as victories. I recall being told then that it might be difficult to have instituted projects on say the loss of Mullaitivu and Kilinochchi and Pooneryn in the nineties, and Elephant Pass in 2000, since some of the officers responsible for those setbacks were still in the army.
That seemed to me an unsatisfactory answer, given for instance how thoroughly the Indian Army had tackled the story of the IPKF, which was also a setback, even though from the Sri Lankan point of view it had provided a great service to us, which we should have permitted to be concluded. I believe the Indian army learnt from its mistakes then, and certainly study of those several books taught us much about the techniques the Tigers used, not only in terms of guerilla warfare but also the use of civilians as human shields and propaganda tools.
One of the most depressing aspects of the recent killing of Osama bin Laden is the manner in which it seems to have warped moral judgments. Reading through the 'Newsweek' account of what had happened, and the wider dimensions of the incident, I came across the following claim by Elie Wiesel, who was awarded the Nobel Prize for his part in bringing those responsible for the Holocaust to justice.  Wiesel notes the celebrations that attended the killing of bin Laden and that normally he 'would respond to such scenes with deep apprehension. The execution of a human being – any human being – should never be an event to be celebrated.'  But he believes that this death was different. Wiesel claims that bin Laden's crimes were so many, that 'By his actions, he gave up any right to human compassion.'

I found this worrying. I do not disagree with Wiesel with regard to there being no need to regret bin Laden's death. But I do not think compassion is something to which people have a right. I believe compassion is a duty we owe ourselves, and that we should never cease to feel compassion for all sentient beings. Such compassion should not take away from the understanding that the death of one individual or another may be necessary so as to prevent further suffering. But inflicting death as a matter of justice or self-defence should never harden us to the need for compassion for our fellow human beings, and indeed for all forms of life.
And I fear that Wiesel went further, in justifying other deaths, in a manner that suggested that a determination to destroy what has harmed us can have even more dangerous consequences for ourselves. He wrote that bin Laden 'was not the only one put at risk by the American operation. There were others. Among them, children. And children are never guilty. Still, it was bin Laden himself who placed them in harm's way'.
Report of the One-Man Panel appointed by One Man to look into allegations of impropriety highlighted by the Daily Mirror which had reported that
Diplomats, representatives of diplomatic missions and Non-Governmental Organization representatives in Colombo met at the United States Ambassador's residence to discuss the United Nations Secretary General's Panel Report. 

The meeting was reported to have been held at the invitation of US Ambassador Patricia A. Butenis on Thursday but the US Embassy refused to deny or confirm the meeting. 

"As a matter of policy we don't comment on the Ambassador's meetings or what is discussed at these meetings," a US Embassy Official told Daily Mirror. 

National Peace Council Executive Director Jehan Perera confirmed that such a meeting had taken place on the invitation of Ms. Butenis. 

"We discussed the Panel Report and how to make use of it as a constructive instrument for reconciliation instead of one of division and polarization," he said.

Dr. Perera said those who attended included Dr. Paikiasothy Saravanamuttu (Centre for Policy Alternatives), Sherine Xavier (Home for Human Rights), J.C. Weliamuna (Transparency International), Sudarshana Gunawardena (Rights Now) and Sunila Abeysekera.

The diplomats were from India, Britain, the European Union, the Netherlands, France, Canada, Australia, UN Officials, Japan, Norway, South Africa, South Korea, Switzerland and Italy.  
In view of repercussions this meeting might have with regard to the ongoing peace process, and various allegations that have been raised about this meeting and other possible interference in Sri Lanka by those responsible to external bodies, the former Secretary General of the Peace Secretariat appointed himself as a one man Panel to advise the media on the possible scope of such a consultation and the motivations of those who had participated.
The Panel's mandate does not extend to fact-finding or investigation. The Panel analysed information from a variety of sources in order to characterize the extent of the allegations, assess which of the allegations are credible, based on the information at hand, and appraise them in terms of possible consequences. The Panel determined an allegation to be credible if there was a reasonable basis to believe that the underlying act or event occurred.
The Panel followed the principles adopted by the Kiki Darusman Panel, and assumed that it was best to follow the language that has given rise to such excitement in the drawing rooms of Jefferson House. Following Para 152, it may safely be asserted that  – there are many indirect accounts reported that the meeting was organized at the report of Paikiasothy Saravanamuttu of the Centre for Policy Alternatives, which is largely funded by countries represented at the meeting.