You are currently browsing the tag archive for the 'US State Department Report' tag.
The short answer, I suppose, is that I do not know. I would hate to think she was, for about the first time we met properly, she sent me chocolate chip ice cream, and someone of such sensitivity cannot be all bad. It was brought to me by one of the nicest people in her embassy, one who finally told me that the embassy did have some very peculiar people in it. Being a loyal and professional diplomat, that was the furthest he would go, but it brought home to me the systematic schizophrenia, not only of the American Embassy in Colombo, but of their foreign policy in general.
A few months later, the much publicized comment of the Defence Attache in Colombo, which led to him being in effect reprimanded by the State Department in Washington, provided the frosting as it were on that particular cake – and his assertion that he knew he would get into trouble when he spoke made clear that there are at least a few straight people left in those hallowed halls.
What then is the problem with Ms Butenis? I raise this question now publicly because the Secretary of Defence has finally brought into the open what I can only call disgusting behaviour by at least one American diplomat. I mentioned this some months back, which brought what purported to be the lady's deep indignation on my head, duly reported in the newspaper group which also leaked another State Department barrage recently. The report about me then claimed that I was to be boycotted by two embassies, but this turned out to be false, though one possible suspect did tell me that the Americans may have made the claim on their behalf without actually keeping them informed.
And Ms Butenis indeed was gracious enough to say I could continue to speak to her staff, many of whom I believe belong to that idealistic school which lulls one into affection before the Ugly Americans so splendidly described by Graham Greene and John le Carre take over. But I don't think she was pleased when, the last time we spoke – in fact in the office of the Defence Secretary, whom her colleagues seem determined to demonize – I told her that I thought her chief agent of wickedness was Pavlovian in his approach to Sri Lanka.
I was referring to Paul Carter, whom I would not describe as evil because I do not think he is actually capable of moral responsibility. Someone who tries to suborn the generals of a supposedly friendly country really is totally beyond the pale, though I suspect that is not the only reason he reminds me of the Anthony Perkins character in 'Psycho'. On the occasion I was referring to, a party for those who had been on Visitor programmes to the United States, he had burst out into indignation about the treatment of his hero Sarath Fonseka, with concomitant insults about our judiciary, to a lady whose interests were in language training. The American Deputy Head of Mission had tactfully taken him away quickly, but I have no doubt something else would soon have triggered the same sort of reaction, in someone whose moral sense has deserted him, to be replaced simply by not entirely metaphorical foaming at the mouth.
His inordinate concern about Sarath Fonseka is what has convinced me that, towards the end of 2009, something very pernicious took place in Foggy Bottom, or wherever it is that the more devious American diplomats make policy. A short while previously, Carter himself had told me in very measured tones about a State Department report that I found fingered Fonseka as the most suspicious element in what were presented as potential war crimes, but put together in a very civilized manner that seemed to invite a civilized reply. Not for the first time, I must say that I believe we blundered in not responding immediately to that report, and I continue bemused at the continuing lethargy of those to whom the President entrusts crucial tasks.
I have long had a soft corner for Charles Havilland, the local BBC Correspondent. Indeed, as Marlow said of Lord Jim, have I not stood up for him, when Sri Lankans to whom one white reporter is just like another thought the BBC and Channel 4 were identical? I have argued, quite often recently, that the BBC (though not its rather strange Sinhala Service, with its conglomeration of old fashioned leftists) tries to be objective in its coverage of Sri Lanka, without succumbing to the temptation to stereotype.
I was saddened therefore to find in a report on the verdict on the Sarath Fonseka case that the BBC referred to him as Mahinda Rajapaksa's 'Ideological soulmate'.  This was stereotyping with a vengeance, whereas the Voice of America, which I have always thought more simplistic, actually referred to Fonseka falling out with the President over differences as to political ideology.
Anyone looking at the evidence, not least that provided by Fonseka himself, in his letter of resignation, would realize that the latter was a more plausible interpretation. Fonseka referred to the President's rejection of his proposal to expand the army, and also criticized him for too swift resettlement of the displaced. To assume then that one Sri Lankan nationalist is identical with another seemed totally unworthy of the BBC.
I suppose it is a mark of how little interest there is really in Sri Lanka that no one has bothered to explore the implications of the differences between the two, and more particularly the divergence between what Fonseka was advocating for a few months after the war ended, and the position he took up later. Not only his interview with Federica Jansz (whether or not one believes him or her as to what he actually said with regard to the White Flag Case), but also the persona Patricia Butenis seemed optimistic about according to Wikileaks, suggests a 180 degree turn from the chauvinist rather than nationalist ideologue who fell out with the President.
More surprisingly, no one drew attention to the elephant in the room, which somehow never found its way into the Courthouse either, namely Sarath Fonseka's claim in Ambalangoda just a couple of months after the war ended that he had resisted instructions to accept the surrender of people carrying white flags. This was to my mind the most worrying allegation that was recorded in the State Department Report that was conveyed to us around October 2009. I suggested then that we answer that report promptly, as had very politely been requested by the Americans, and I believe we would have saved ourselves a great deal of trouble had that been done. But the panel the President appointed delayed meeting, and the report was overtaken by events, not least Sarath Fonseka's candidacy and his very different interpretation, according to Frederica, of what happened in the White Flag case. Read the rest of this entry »
The comparatively positive nature of the 2009 US State Department Report
Late in 2009 the US Department of State produced a 'Report to Congress on Incidents during the Recent Conflicts in Sri Lanka'. The Report was shared in a very positive manner with the Sri Lankan government, and I regret very much that we did not immediately look into the matters it mentioned and produce a response to the US.
This was planned, and a Committee for the purpose was in fact appointed. I have no idea whether the general lack of urgency delayed things, but soon enough there were good reasons to feel suspicions about at least some Americans. The shenanigans with regard to General Fonseka were worrying, though I suspect we should realize that individual Americans may have exceeded their briefs in this regard. As with Sri Lankans, we cannot assume concerted policy in all cases where individuals go out on a limb, though again, as with Sri Lankans, the tendency to stand together leads to misunderstanding.
Still, we should understand that, at least in the American Defence establishment, there is a positive attitude to what we achieved. Indeed there is also awareness that excessive hypocrisy can be self-defeating, if ever international instruments subject America to the same relentless criticism some individuals apply to us, whether through self-righteousness or other more sinister motives.
What was interesting about the State Department Report was that it was balanced and indeed made clear the contribution of the LTTE to any abuses that might have occurred. Whereas some of those working for the UN took pains to suggest that government also bore some culpability with regard to child soldiers, the Report records 18 allegations about this appalling practice of the LTTE. Indeed if any blame should attach to the UN for its activities in Sri Lanka, it is with regard to the condoning of this practice by the UN in the years after the Ceasefire Agreement. The conduct of Joanna van Gerpen, who connived at the continuing recruitment of children over 17, with her failure to ensure proper use of the 1 million dollars that were given to the LTTE for rehabilitation, seems to me deplorable, and she should be deemed guilty by association at least of War Crimes, with appropriate recompense paid to those who suffered.
In the almost two years that have passed since the LTTE was defeated, there have been numerous allegations about possible War Crimes, but in fact there have been only two major instances adduced. One was the Channel 4 video which was shown on August 25th 2009, the second was the White Flag allegation.
Before that Human Rights Watch had produced a Report which dealt with a few areas it considered the basis for War Crimes charges. One of these related to the episode in which foreign UN officials stayed behind in Kilinochchi, ostensibly to bring out the UN local employees and their families whom the LTTE was keeping behind forcibly. The Darusman Panel also mentions this episode, using it as the basis for allegations about the numbers killed and attributing responsibility for these deaths to government. I have dealt with this episode and those allegations, pointing out first the manner in which the advance of our forces was stopped during that time as we waited anxiously for these guys to be allowed to come out, second the insidious behavior of the leader of this little adventure, Chris du Toit, and third the admission of the UN that much of the firing was established as having come from the LTTE side, although they had first accused us of being responsible.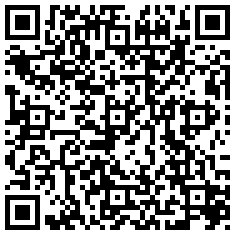 A report in December in the 'Sunday Leader' that serious Human Rights violations were committed by the armed forces several months ago is extremely disturbing. The information is said to have been supplied by Gen Sarath Fonseka in an exclusive interview. 
Such a claim by Gen Sarath Fonseka is not new. There was also a report some months back of him saying something similar, but claiming responsibility for this himself. This report was a significant component of the American State Department report on possible war crimes. That said he made a speech at his old school, in which he had appeared in triumphalist mode. He was reported to have claimed that he 'managed the war like a true soldier' and resisted pressures from others, and thus 'We destroyed any one connected with the LTTE'.
That story raised questions which the government has pledged itself to answer through the committee appointed to report on allegations contained in the State Department report. In fairness to the State Department, it did not assert that Gen Fonseka had thus incriminated himself, but rather referred to reports which required explication. The government then is duty bound to question Gen Fonseka with regard to the report. The current interview makes it even more essential that the matter be inquired into.