You are currently browsing the tag archive for the 'UNICEF' tag.
Basil had told me that I did not need to worry about the Peace Secretariat being closed because I had another position too, that of Secretary to Mahinda Samarasinghe's Ministry of Disaster Management and Human Rights. That was correct, and for anyone else that would have been a full time job. But the wider dimensions of the work we did, and in particular the need to coordinate work with regard to the North, had been facilitated by my position at the Secretariat, with the authority to coordinate responses from a range of Ministries.
In theory the Ministry had a coordinating role with regard to humanitarian assistance but, during the course of that year, Basil had ensured that was eroded. The Consultative Committee on Humanitarian Assistance, which Minister Samarasinghe had chaired, hardly met in 2009, and its role was taken over by a Task Force for the North which Basil chaired. That did not initially include any Tamils, which was typical of the command structures Basil enjoyed, though after some protests Minister Douglas Devananda was included.
Still, there was enough to do, given the situation in the Welfare Centres and the need to continue to liaise with the UN, and in particular the Special Representative for the Rights of the Displaced, Walter Kalin, who visited us three times during this period and was extremely helpful, whilst also pointing out areas in which we could do better. I also continued to work on humanitarian support, and in particular tried together with Mr Divaratne, who was the Secretary to Basil's Task Force, to introduce some cohesion into the inputs of the various Non-Governmental Organizations keen to work in the welfare centres, and then in the areas in which the displaced were being resettled.
Most important of all, though, I felt, was finishing the plans we had been tasked with formulating with regard to Human Rights. One was the National Action Plan, which we had pledged in Geneva at the Universal Periodic Review, in May 2008, that we would get ready. This was done, despite all our work in relation to the conflict, through committees chaired by professionals of great ability, and we managed in the latter part of 2009 to bring the recommendations together and produce a draft.
As important I felt was the Bill of Rights, which the President had pledged in his 2005 manifesto, and for which a Committee had been appointed under the aegis of the Ministry of National Languages and Constitutional Affairs. When Mahinda Samarasinghe crossed over to the government early in 2006 and his Ministry was created, obviously it became the body responsible, but I found when I was appointed to be its Secretary in June 2008 that there had been no progress on the matter. Together with his Consultant, Nishan Muthukrishna, whom I had known long ago as a schoolboy, through the cultural activities I had worked on while at the British Council, we went into overdrive and persuaded the Chair – a distinguished lawyer who was however close to President Kumaratunga and had little confidence in the current President's commitment to Rights – to produce a draft. He and his committee did in the end deliver, and I had that draft too ready by the end of 2009. Read the rest of this entry »
Sri
Lanka has every reason to be proud of its record on education, in comparison with those of other countries in the region. But we should also remember that we had a similar leading position many years ago, and others are catching up. Indeed other countries in Asia have forged ahead, so we really need to stop making comparisons with those who started off far behind us, and should indeed concentrate on making things better for all our children.
For the fact is, educational disparities are still excessive. Another problem is that our children are not getting the type of education needed in the modern world. And we have done little about ensuring acquisition of the soft skills essential for productive – and lucrative – employment.
Unfortunately those who make decisions on education now do not take these problems seriously. The manner in which education reform has been delayed indicates that those in charge of the system have no interest in change. This has been the case for most of the last three quarters of a century, following the seminal changes made by CWW Kannangara when he was Minister of Education, and make equity and quality and variety his watchwords. Though there have been some exceptions, notably when Premadasa Udagama and EL Wijemanne and Tara de Mel were Secretaries to the Ministry, given the self-satisfaction of most of those in authority, even their contributions were limited.
I saw ample evidence of the lethargy in the system when I was finally sent statistics with regard to teacher availability in the poorer Districts of the Northern Province. At first glance the situation seemed acceptable, but this was because statistics are collated on the basis of Educational Zones. These often combine urban and rural areas, so that it looks like there are sufficient teachers in place. In reality however teachers are concentrated in urban areas, and it is only when one checks on teacher availability in individual schools, or in Educational Divisions, as I do during Reconciliation Meetings at Divisional Secretariats that one realizes how deprived the poorer areas are.
It has been recommended by the Parliamentary Committee on Education, which has now been discussing reforms for over four years, that Zones be abolished, and Divisions treated as the unit of significance, but nothing has been done about this.
Another problem is the appalling paucity of teachers at Primary level. The teaching of English suffers worst perhaps in this regard, and this means that the victims of this have no hope at all of learning English. Given the manner in which syllabuses are constructed and implemented, the poorer children, who generally have no foundation, have no hope of getting one, let alone building on it. Though we tried when I chaired the Academic Affairs Board of the National Institute of Education to introduce remedial activity into the curriculum, this initiative was stopped in its tracks by the so-called professional educationists who took over after my term was cut short for political reasons.
But in any case that is not the solution, and we should be doing more to strengthen the training and deployment of primary teachers. But given that the Ministry has failed to solve this problem for decades, it is not likely that it has any hope of improving things on its own. However the idea of developing partnerships with private institutions, or even with Provincial Ministries, to increase supply is anathema to those who have enjoyed their debilitating monopoly for so long.
The same goes with regard to another eminently sensible initiative the Ministry has recently started. I refer to the establishment of a Technical Stream in schools, in recognition of the need to train students for the world of work that many of them could satisfactorily enter. Unfortunately this initiative is confined to a very few schools, and even in some of these there are not enough teachers. Unfortunately it has not struck the Ministry that it should also simultaneously instituted mechanisms to develop teacher supply. Read the rest of this entry »
A couple of years back one of the more thoughtful of our career Foreign Ministry officials tried to put together a book on Sri Lanka's international relations. This was an excellent idea in a context in which we do not reflect or conceptualize when dealing with other countries.
However it turned out that hardly any Foreign Ministry officials were willing or able to write for such a volume. Still, with much input from academics, the manuscript was finalized. But then the Minister decided that it needed to be rechecked, and handed it over to his underlings at the Kadirgamar Institute of International Relations and Strategic Studies, where it has lain forgotten since.
Recently I retrieved from my archives the two pieces I was asked to write, and am republishing them here –
Sri Lanka needs to be aware of both facts and principles in dealing with Post Conflict Reconstruction. The facts are simple, and we must recognize that the world at large is aware of them. First, we need aid and assistance for reconstruction. Second, that assistance will be more readily forthcoming if we make significant progress towards reconciliation. Third, reconciliation will be judged in terms not only of what government says, but also the responses of the Tamil community.
These three facts are I think readily recognized by government, and there is no essential difficulty about working in accordance with them. There is however a fourth fact that we need to bear in mind, which is that some elements in the international community believe that the attitude of the diaspora is the most significant element in assessing Tamil responses. This is potentially an upsetting factor, and we have to make sure we deal with it convincingly. Similar to this is a fifth factor, that assessments made in Colombo are often used by salient elements in the international community to judge what is happening with regard to reconciliation and the responses to this of the Tamil community at large. Again, this is a factor that government must take into account.
In one sense this should not be too difficult. A similar situation obtained even with regard to the conflict. We needed assistance to deal with the threat of terror, and in obtaining this we had to make it quite clear that we looked to a military solution only for military matters, ie the secessionist military activities of the LTTE. The solution to the problems of the Tamil community had to be found through negotiation as well as sympathetic understanding. We were also able to show that the Tamil community in the affected areas was not indissolubly tied to the Tigers, inasmuch as once liberated they participated actively in elections in the East, and they took the opportunity in the North (as they had done in the East, in a military campaign that saw no civilian casualties except in a single incident which the LTTE precipitated) to escape from the LTTE as soon as we were able to provide such an opportunity. The simple fact that many of the younger cadres disobeyed orders about firing on civilians, and came over willingly, makes clear the positive response of the affected Tamils.
I have been quite critical of Basil Rajapaksa recently, which I gather has upset him. This led him to assume that I would vote against the government in the recent motion of No Confidence, which suggests how emotional he can be, with little comprehension of political principles. But I should be glad that he at least reads, because I was gradually coming to the conclusion that no one in government read anything, and that few listened to anything except adulation.
This is a pity, for there is much they could learn from constructive criticism. Unfortunately the general mindset is oppositional, and I suppose this is understandable given the incapacity of the opposition to do anything but criticize mindlessly. Thus it is natural to suppose that any criticism means unremitting opposition.
This is not the case with regard to my worries about Basil Rajapaksa. I am deeply impressed by his capacity to work, and the way in which he presided over fantastic infrastructural development in areas that had been ravaged by conflict. Indeed, having recently travelled to the North East of India where, despite evident goodwill and much expenditure, there are many deficiencies with regard to connectivity, roads and railways and communications, I am glad that I was unstinting in my praise of what government has achieved in our own North and East.
That could not have been accomplished without Basil Rajapaksa's drive. But the problem was that he had not engaged in the conceptualization that should have accompanied such a programme, and he paid little attention to the development of human capacity, and the provision of productive employment. So nothing like enough has been done to improve teacher supply to schools, to fast forward skills development for youngsters, to promote small and medium industries through carefully targeted credit facilities and entrepreneurship training.
Presentation prepared by Prof Rajiva Wijesinha at the Oslo Debate on
Whether or not to engage with extremists
Held on June 18th at the Oslo Forum 2014
(Delivered after the presentation of M A Sumanthiran, MP)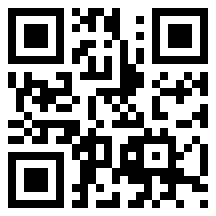 When I was first invited to participate in this debate, I was told it was about talking to terrorists. I thought then that I would like to speak in favour of doing this. This was in line with a position I took up a quarter of a century ago, at one of the early seminars when the Liberal Party proposed a programme of far-reaching constitutional reforms.
We were faced then by two terrorist movements, one in the North, the other in the South. I had been strongly critical of some appalling terrorist activity that had taken place recently, and was challenged by one of my former students about my condemnation of those he saw rather as freedom fighters – and I think he referred then to both groups. My response was that I did not think it correct to refer to people as terrorists, though this did not detract from the moral obligation to stand foursquare against terrorist activity.
This was perhaps a naïve view, and needs fine-tuning. But I do still think that those who turn to terrorist activity may have reasons for this that the authorities they challenge need to understand and also respond to. Engaging with them then is a necessity, though it must be done with care, and based on principles that make clear that violence is not acceptable, and certainly not acceptable against individuals who have no responsibility themselves for oppression and abuse that is intolerable. But we need to distinguish actions which are reprehensible from motives that may arise from unacceptable situations for which we too are responsible.
April 17th 2014
The Editor
The Island
Dear Sir
I write with reference to the article by Shamindra Ferdinando, to which he kindly drew my attention, which appeared in your columns on April 16th. While I am grateful to him for drawing attention to a period when government had dedicated agencies to deal with such matters, using analysis and argument rather than knee jerk reaction, I must draw attention to one very misleading element in the article. This is important because it will also help in clarifying how to deal with the type of situation that arose.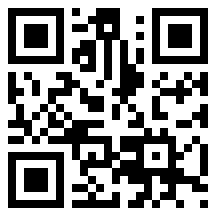 Mr Ferdinando has a sub-heading to introduce the section in which I figure which states 'SCOPP Chief lambastes UN'. The sections he quotes show that I did nothing of the sort, and the whole article was about Sri Lankan aberrations, to use this to attack the UN is misleading. Indeed I had nothing but cooperation from the then UNDP Resident Representative, Mr Neil Buhne (whose name Mr Ferdinando continuously mis-spells), in trying to sort out the mess.
When I first questioned the grants to the LTTE, both he, and the then Norwegian Ambassador, Tore Hattrem, whom I also found very positive in his approach, pointed out that these grants were approved, indeed initiated it seemed, by the then Sri Lankan government. The fact that the LTTE misused the grant may have been predictable to many of us, at least after it became clear, not very long after the CeaseFire Agreement was signed, that the LTTE had no intention of abiding by its terms. But when the then elected government of Sri Lanka behaved with incredible folly, to blame the UN as a whole is wrong. Indeed Mr Hattrem wrote to the LTTE to upbraid them for engaging in terrorist propaganda on the website that had been set up with Norwegian and UN funds, but the initial grant was given in good faith at the behest of the Sri Lankan government.
I should note that I found abuse too of the grant that had been given to SCOPP, as I pointed out in the article. The Secretary General of SCOPP at the time, when I questioned him, told me he had wondered what was going on, but he never bothered to find out, or to put a stop to it.
I should note too that the new head of UNICEF, Philippe Duamelle, at my request, ensured that the funds given to UNICEF were audited (though regrettably he told me that he was unable to share the report with me). When I expressed wonder at what had gone on before his arrival, he said frankly that he could not understand it. It was his predecessor who tried to tell me that UNICEF was prepared to condone violation of laws because the Tigers had told her they needed to change their legislation to stop recruiting children under 18. I complained about this to the UN and received an apology – and an assertion from Radhika Coomaraswamy who was in charge of the subject that the UN upheld national and international laws. But on other occasions when I asked others in more senior positions to get things in writing – as when the Head of UNOPS apologized to us for the behavior of Benjamin Dix – nothing was done.
It is precisely because of our failure to deal with aberrations direct, and work together with the many senior international officials who do their best to work in partnership with us, that the few individuals who had another agenda got away with bad behavior. Even when I ceased to have any executive responsibility, I suggested to the Ministry of External Affairs that they write formally to the UN to clarify matters, but of course nothing was done. Hence our failure to rebut the excesses of the Darusman Report with the support of the UN, instead of which we allowed what I might term the interventionists in the international community to engage in as one-sided criticism of senior UN officials (through the Petrie Report) as they had done of us.
Whilst we must be constantly vigilant about those who wish to attack us, the thrust of my article was that we needed also to put our own house in order. This is more true than ever now, with a Minister of External Affairs who seems determined to alienate all potential allies, whilst grossly misleading the President about what is really happening. I trust therefore that Mr Ferdinando will also devote some of his journalistic skills to exposing what is and was wrong about our own officials, instead of highlighting only the misdemeanours of a few young international staff and then implicitly criticizing the whole UN system for this and our own failure to be firm on good grounds.
Yours sincerely
Rajiva Wijesinha
My attention was drawn to a most extraordinary report written by someone called Julian Vigo. It called itself an 'Independent Report on Sri Lanka and United Nations Human Rights violations' and contained nasty personal attacks on the UN leadership in Sri Lanka during the conflict, in particular on the Resident Coordinator, Neil Buhne, and Amin Awad and Philippe Duamelle, the heads of UNHCR and UNICEF.
The argument is that these people either did not know their jobs or were frightened to speak out because they were having a cushy time. This is intermixed with what seems rank racism, the idea that people from a different background were more likely to conform: 'The UN wants staff who will
tow the line. For instance, it is harder for a Nigerian who is supporting seven families to denounce wrongdoings of the UN. I recognise that. If you are a father of five kids and supporting eight other families, it is hard to denounce. UN Resident and Humanitarian Coordinator for Sri Lanka, Neil Buhne, had to be approved by the Sri Lankan government. Why the Sri Lankan government would agree to have him there, but he didn't have the skills required for the job and had never worked in a conflict zone before.'
This was said from someone called Natalie Grove, and a measure of the shoddy nature of the report is that she is said to have worked for UNICEF, but also to have resigned from IOM – which comes in for flak for having 'broken from the position of the UN as it was more supportive of the government's position and of the integration of IDPs.' This bears out what I have been told, that Cynthia Veliko, the representative of the Office of the High Commissioner for Human Rights, has been vindictive about IOM for having supported the Government's Rehabilitation programme, since clearly in terms of her mandate it was better for people to suffer and continue with a separatist agenda rather than to be rehabilitated and integrated.
On World Children's Day the Country Director of UNICEF in Sri Lanka, Mr Reza Husseini, opened an English Activity Centre at the Karandana Junior School in the Eheliyagoda Educational Division. The Centre, which also includes two classrooms for Grade V students, and looks out over the local hills, was built with decentralized funds allocated by Prof Rajiva Wijesinha.
Mr Husseini unveiled the plaque which was in English and Sinhala and Tamil, and students introduced the programme in all three languages. The school also presented Sinhala and Tamil Folk Dance items with great skill and enthusiasm.
Students from Sri Jinaratna Maha Vidyalaya, the Karandana Secondary School, welcomed Mr Husseini with a traditional dance. Accompanying them was an English Volunteer Teacher, Ms Melissa  Hughes, whose work follows that of an earlier Volunteer at the Junior School. Other Volunteers have also served in schools in Eheliyagoda and Kiriella and Ruwanwella under the same programme, which has contributed to greater confidence amongst school children in the use of English.
Simultaneously the English Teaching Department of Sabaragamuwa University has conducted training programmes for teachers in Ratnapura and Kegalle, and will be commencing classes, including in IT, in the Ridigama Division of Kurunegala later this year.
Another part of Prof Wijesinha's decentralized budget is being used for Vocational Training in the Mullaitivu District, conducted by Aide et Action with support from schools in the area.
Daily News 3 Oct 2012 – http://www.dailynews.lk/2012/10/03/news48.asp