You are currently browsing the tag archive for the 'UNHCR' tag.
The Paranagama and the Geneva Reports: Attempts to Mislead the Public – Pt 1 contd.,
The Government has alleged that the Paranagama Report agrees with the Channel 4 video allegations.   Is that true?
Not at all.  It is a deliberate misreading of the Paranagama Report.   At paragraph 428, the Paranagama Report states explicitly " the authenticity of the video footage is not an issue that the Commission can resolve…".
If, of course, the authenticity of the video is proved, that would establish a prima facia case.   The Paranagama Commission goes on to advocate that there should be a proper judicial inquiry.
Indeed the very same was suggested by the LLRC report, which called for an independent investigation.      Thus to say that the Paranagama Commission has validated the genuineness of the Channel 4 footage is false.  Because if it had, what would be the necessity to call for an inquiry to ascertain the authenticity of the footage?   Indeed the Paranagama Commission criticizes Channel 4 in paragraph 432 (page 105) for failing to supply the original film footage.  Why would the Paranagama Commission do this, if it had accepted the film footage as authentic?
What is the link between the OISL report and the Darusman Report with respect to the gravity of the allegations made against Sri Lanka?
The answer to this question is to be found in paragraph 22 (page 8) of the OISL report which reads as follows:    " Another key source of information was the United Nation's Secretary General's panel of experts headed by Mazuki Darusmann with experts Yasmin Sooka and Steven Ratner."
Thus, it is quite clear, that the OISL report is firmly grounded in the grave allegations made by the Darusman Report.   Therefore it raises the question as to why the Paranagama Commission 2nd Mandate Report which dealt with most of the allegations in the Darusman Report was not tabled in Geneva by the Government.
Presentation prepared by Prof Rajiva Wijesinha at the Oslo Debate on
Whether or not to engage with extremists
Held on June 18th at the Oslo Forum 2014
(Delivered after the presentation of M A Sumanthiran, MP)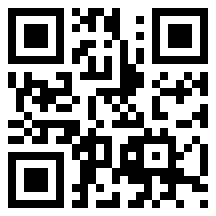 When I was first invited to participate in this debate, I was told it was about talking to terrorists. I thought then that I would like to speak in favour of doing this. This was in line with a position I took up a quarter of a century ago, at one of the early seminars when the Liberal Party proposed a programme of far-reaching constitutional reforms.
We were faced then by two terrorist movements, one in the North, the other in the South. I had been strongly critical of some appalling terrorist activity that had taken place recently, and was challenged by one of my former students about my condemnation of those he saw rather as freedom fighters – and I think he referred then to both groups. My response was that I did not think it correct to refer to people as terrorists, though this did not detract from the moral obligation to stand foursquare against terrorist activity.
This was perhaps a naïve view, and needs fine-tuning. But I do still think that those who turn to terrorist activity may have reasons for this that the authorities they challenge need to understand and also respond to. Engaging with them then is a necessity, though it must be done with care, and based on principles that make clear that violence is not acceptable, and certainly not acceptable against individuals who have no responsibility themselves for oppression and abuse that is intolerable. But we need to distinguish actions which are reprehensible from motives that may arise from unacceptable situations for which we too are responsible.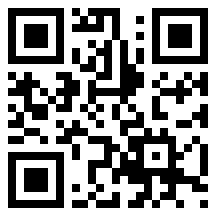 I plan to conclude this series on March 25th, since by then I would have written over a hundred columns on the subject. Besides, I see March 25th as a special day, because it is the birthday of Bishop Lakshman Wickremesinghe, one of the founders of the Civil Rights Movement in the seventies.
I will write about him for that date, but meanwhile I would like to spend the next couple of weeks reflecting on the achievements of those who have made some sort of a difference to the promotion of Rights in Sri Lanka. Unfortunately I don't think people like me who engage in advocacy, such as through this column, have achieved very much. When they do so, it is by engaging the attention of those who have responsibilities for executive action and who take their responsibilities seriously.
That responsibility does not necessarily have to lie with government. There are several agencies that have formal responsibilities that can also take initiatives. Chief amongst them in Sri Lanka is the Human Rights Commission, which has certainly shown itself willing, but which at present does not have enough capacity to push through the reforms it understands are needed. Unfortunately it is not moving swiftly enough on proposing the reforms to its own powers and structures, as envisaged by the National Human Rights Action Plan, which the Cabinet has approved.
Responses to the Norwegian paper Bistandsaktuelt re the report on Sri Lanka of the UN High Commissioner for Human Rights.
Overall, do you think the report gives a fair assessment of the human rights and reconciliation situation on the ground? 
The report is helpful in drawing attention to several matters that could be dealt with more efficiently, but it seems unfair in that it does not also record positive achievements during this period.  Unfortunately it has to be seen in context and the problem is that the Office of the High Commissioner has been relentlessly critical of Sri Lanka in the past, including soon after the conclusion of the conflict when she tried to subvert a decision of the Council. This makes it difficult to take her complaints seriously, though I believe we should try, since she can also be helpful when her mind is off the political agenda set by some of her staff.
Unfortunately our Foreign Ministry has been so inept that it may now be difficult to distinguish between these Jekyll and Hyde elements in her character. Still, I think we should try, and register that some of the points she has made are valid. We have been slow in several matters, which I regret, though to be fair we are no slower than other countries in similar positions.
We were unfortunate in that she prepared her report before the LLRC Action Plan Task Force came under new management, which has been much more efficient than what was there before. Much has been achieved in the last month, especially with regard to the Lands question. But certainly we could do more, and I am sorry that government tends to react adversely to such reports without moving pro-actively on Reconciliation, as I have recommended through several reports to the President. Unfortunately his advisers who seem to have the impression that Reconciliation and Human Rights are only about explanations to the others have not encouraged him to move on these more practical recommendations too.
According to the report, the Sri Lankan government has not done enough to investigate allegations of human rights violations that occurred at the end of the war.  It is also criticized for not doing more in the areas of reconciliation and the resumption of livelihood. What is your response to this?
We have done much more with regard to livelihood than other countries in similar situations, and that is why those who visit Sri Lanka are much more appreciative of our position. With regard to reconciliation, I think it is a pity that we rely so much on the trickle-down effect, and it is time Reconciliation also came under a Ministry that could devote due attention to this important matter.
With regard to human rights violations, I believe the LLRC did a good job, and it is a pity that those who have political agendas were critical of the LLRC report, since that has distracted us from concentrating on the few areas where the LLRC did find cases that required further investigation. The High Commissioner has made the matter worse by referring to the Darusman report, which has no official status here, and is a shoddy piece of work, as she must realize if she has any understanding of evidence as opposed to gossip.
However we should certainly investigate what the LLRC drawns attention to, and I believe this is being done by the army. I have not seen that report, but I would agree that it should be public, as should be the report of the Udalagama Commission to which she also refers, and government should make clear what action it proposes to take. We are told that some matters are now with the Attorney General, but information should be precise. Unfortunately, as we saw with the horrors of what the Americans did in Iraq, such matters are not dealt with transparently. Though two wrongs do not make a right, I would wish the High Commissioner were tougher with more flagrant abuse elsewhere, and also that the media and organizations that focus on us did more about those ongoing abuses. But when someone like Elie Wiezel justifies the death of a child when Osama bin Laden was killed, then one realizes that morality matters to very few people, so long as they can criticize those they want to criticize for other reasons.
Responses to questions from IRIN, the news agency funded by the UN Office of the Coordinator for Humanitarian Assistance.
1. As a government official, how do you view the report and what is your response?
I no longer have any executive responsibilities, so cannot speak for the government, but as a former government official, who headed the Peace Secretariat during the conflict period, I feel that much has been omitted. As with the Darusman report, there seems to have been reliance on allegations that have not been substantiated, and inadequate attention has been paid to facts that can be established.
2. Were there any parts you felt specifically strongly about? If so, which ones?
 I have only gone through the main part of the Report, but amongst omissions there are –
a)    Failure to record that government initially wanted WFP and UNHCR to stay on in the Wanni, along with the ICRC, when it asked other agencies to leave. Some Non-Governmental agencies had allowed the LTTE to use their vehicles for military purposes, and at least one worker declared that he thought he should be fighting for the LTTE, so you can see why government could not allow such people to continue en masse. There was also the suspicious case of an attack on a FORUT vehicle, which suggested some connivance, and clearly it was best to ensure that no casualties occurred. However the agencies that provided the most needed assistance were specifically asked to stay.
b)   The record of damage to Kilinochchi is minimal, including after the UN agencies left. As head of the Peace Secretariat, I would check each day on any allegations of abuse, and ask for explanations, and the records I have (in Colombo, but I will go over them again if you wish) indicate minimal harm to civilians. There were I think over 400 air attacks, for instance, until Kilinochchi fell, and in fewer than 30 were there even allegations of civilian deaths, and in over 20 of these the numbers were one or two. It is a pity that similar concern is not shown by the UN, or those who now criticize the UN about Sri Lanka, about civilian deaths in drone strikes and other attacks that seem to violate norms of conduct with complete impunity.
My attention was drawn to a most extraordinary report written by someone called Julian Vigo. It called itself an 'Independent Report on Sri Lanka and United Nations Human Rights violations' and contained nasty personal attacks on the UN leadership in Sri Lanka during the conflict, in particular on the Resident Coordinator, Neil Buhne, and Amin Awad and Philippe Duamelle, the heads of UNHCR and UNICEF.
The argument is that these people either did not know their jobs or were frightened to speak out because they were having a cushy time. This is intermixed with what seems rank racism, the idea that people from a different background were more likely to conform: 'The UN wants staff who will
tow the line. For instance, it is harder for a Nigerian who is supporting seven families to denounce wrongdoings of the UN. I recognise that. If you are a father of five kids and supporting eight other families, it is hard to denounce. UN Resident and Humanitarian Coordinator for Sri Lanka, Neil Buhne, had to be approved by the Sri Lankan government. Why the Sri Lankan government would agree to have him there, but he didn't have the skills required for the job and had never worked in a conflict zone before.'
This was said from someone called Natalie Grove, and a measure of the shoddy nature of the report is that she is said to have worked for UNICEF, but also to have resigned from IOM – which comes in for flak for having 'broken from the position of the UN as it was more supportive of the government's position and of the integration of IDPs.' This bears out what I have been told, that Cynthia Veliko, the representative of the Office of the High Commissioner for Human Rights, has been vindictive about IOM for having supported the Government's Rehabilitation programme, since clearly in terms of her mandate it was better for people to suffer and continue with a separatist agenda rather than to be rehabilitated and integrated.
After the Wikileaks revelation about Guy Rhodes, I went back to the various assessments I had made in 2008 and 2009. What I found was fascinating, and suggests that what we are going through now was carefully prepared by just a few members of what calls itself the international community. Sadly the many decent members of the international community who work here stand by their own kind, and will refuse to look at the evidence of shady dealing. But I suppose one cannot blame them, given the manner in which government too ignored the evidence placed before them.
The long history of the network that continues to hinder efforts at progress in Sri Lanka can be seen in the minutes of what was termed the UN Protection Group. This indicated that 'In a daily meeting of Security Operations Information Centre comprising UNDSS, UNOCHA, SOLIDAR and UNOPS analysis of satellite imagery and other information is being used to try to identify numbers and locations of IDPs in the Vanni and in particular in the no-fire/safe area. The number of civilians in safe area is thought to be between 70,000 to 100,000 individuals.'
I wrote about this in March 2009, in an essay entitled 'The Great NGO Game', that ' I was not sure whether it was appropriate that the UN should be dealing in satellite imagery of conflict areas on a daily basis, but I could see that permission might have been given for this by the Ministry of Defence, given our continuing cooperation with the UN. But what was SOLIDAR doing as a member of the Security Operations Information Centre?'
Incidentally it should be noted that this bunch of security experts, with access to satellite imagery, thought that there were between 70,000 and 100,000 civilians in the safe area. I thought then that 'this particular bit of information had not been shared elsewhere in the UN system, so that the poor High Commissioner for Human Rights was still claiming that 'According to UN estimates, a total of 150,000 to 180,000 civilians remain trapped in an ever shrinking area'. The significant point in the current context though is that the Darusman panelists are clearly bonkers to claim that we deliberately underestimated figures for the Wanni, since it would seem the UN too made similar errors to our own.
For my current analysis however what is vital is something I missed then, namely the components of this exclusive UN club of which Solidar was so unusual a member. In wondering what an NGO was doing in this Security Operations Information Centre, I did not focus on the involvement also of UNOPS. This last, I should note, is a strange entity that does not function like other UN agencies we are used to, which receive funding to fulfil particular purposes. UNOPS on the contrary brings no money to the countries in which it operates, but rather picks up contracts from other segments of the UN as well as donor countries.
17. Amongst the least plausible of the charges heaped up against the Sri Lankan government are those regarding what the Darusman panel terms 'Human rights violations suffered by victims and survivors of the conflict'.
The most dramatic of these concerns relates to rape, a word the panel uses 17 times. Over half the mentions use tentative locutions ('may', 'inference') or refer to vulnerability or fear. Other mentions are formal headings or in lists of possible crimes. There is only one assertion that instances of rape were recorded, another that instances were reported.
The desperate nature of these allegations is apparent from a related charge, that 'women were forced to perform sexual acts in exchange for food, shelter or assistance in camps'. The footnote that is supposed to substantiate this refers to a section of a UN report that referred to activities in areas controlled by the LTTE, perhaps the shoddiest instance of  footnoting in a text replete with inaccuracies.
From the very start indeed there were efforts to introduce charges of sexual violence and perversity that fell apart when probed. The most vicious of these was a claim in the 'Guardian' by a gentleman called Gethin Chamberlain that 11 women had been found with their throats slit by the welfare centres. It turned out that there was no basis whatsoever for this story, and Chamberlain admitted that his source – which he implied was from the UN or an international Non-Governmental Organization – was unreliable. He refused however to retract the story, claiming it was too late by the time I pinned him down, but declared that he had not relied on that source again.
Sadly there were those in the UN who wanted to play such a game, though fortunately we were able to nip this in the bud, or perhaps mud. On April 30th a report was issued which claimed that 'On 29 April the bodies of 3 women were recovered near the river in Zone 3'. This was entirely false, as was admitted by those responsible for the report when I questioned them on May 2nd.
I was particularly careful, because the report had been issued without consultation of the Ministry of Human Rights, in terms of the procedures agreed upon by UNHCR. This was on the assumption that the purpose of UNHCR activity was to prevent abuse, but clearly some junior staff in UNHCR assumed that their role was to denigrate the government. The Head of UNHCR tried to defend its position by claiming that his staff who had contributed to the report had spoken to government officials at the Camp but this too turned out to be a lie. Fortunately I was able to bring together the girls who had issued the report and the officials they claimed to have spoken to, and they could only declare that they had spoken in general terms about problems. They had no answer when I suggested that the bodies of three dead women was a serious matter and they should, if they had any sense of responsibility, have raised such an issue immediately.
Part of the problem lay in the awe which the head of UNHCR, a Sudanese with career ambitions, seemed to feel for one of these young ladies, called Anna Pelosi. He told me that she was related to the Speaker of the US House of Representatives, and that one had to be careful in dealing with her. It is possible of course that Amin Awad, a delightful and generally helpful but nevertheless slippery character, may have made all this up, but this was an area in which it seemed to me he did not display his usual self-confidence. Read the rest of this entry »
The following is the text of an interview given to Lakbima News with regard to the impact on Sri Lanka of recent changes in Libya.
Libyan Leader Mohommad Gadaffi's regime was ousted a few days ago and although it was the 'rebels' who did that, we cannot deny that it was western powers who made it happen. Doesn't this mean that it is still western powers that still have the ability to make regime changes despite all the talk of emergence of Russia and China?
I don't think it has ever been doubted that it is the West that thinks of regime change and suchlike and has the power to do it. The old Soviet Union also thought in such terms but, after the Cold War ended, it has not been able to replicate this. China is still very much an emerging power in this regard, and has been content to exercise influence in different ways.
Although Gadaffi isn't even captured and his loyalists taking rearguard action in Tripoli both Russia and China have accepted rebels as the new rulers of Libya and are trying to make new business deals regarding Libyan resources. What does this tell about Russian and Chinese allies and depending on them against the West?
You must remember that neither Russia nor China vetoed the original UN Security Council resolution, which suggests they were even then in two minds about Libya. While I suspect they did not anticipate the intensity with which the West conducted its military campaign, the support the rebels seemed to have amongst other Arab nations may have influenced that decision.