You are currently browsing the tag archive for the 'UNDP' tag.
When Neelan was assassinated, it was initially assumed that Jeevan Thiagarajah, a younger protégé to whom he had become increasingly close, and whom he had seen as his chosen successor, would take over. But Radhika came to a swift arrangement with Neelan's widow Sithy, and between the two of them they ran ICES for the next few years. Sithy was given unlimited access to ICES funds and resources, and the finances suffered terribly. Radhika's lame excuse when the problems were laid bare was that she had merely signed whatever the Financial Director laid before her, and it was only after she left that she realized he knew little about finance.
In 2006 Radhika took up a UN assignment but ensured that someone she had herself selected, Rama Mani, who was very much on the international NGO circuit, succeeded her as Executive Director. Rama managed to alienate most of the researchers at ICES and evaded queries about financial problems until finally Kingsley de Silva, who was still Chairman of the Board, dismissed her.
At this point all hell broke loose. Apart from the efforts at blackmail of Angela Bogdan, Radhika weighed in heavily from New York on Rama's behalf, while Rama even got the UNDP Regional Director to sign a petition asking for her reinstatement. This turned out to be under false pretences, and he retracted apologetically, while in New York, after much complaining, Radhika agreed with the Secretary General that she would give up her continuing involvement with ICES, which she should indeed have done when taking up a UN involvement.
My own deep worry about ICES had begun when Gareth Evans, who had chaired the Committee that developed the R2P concept, had been invited by Rama to deliver the Neelan Tiruchelvam memorial lecture, and had engaged in wild attacks on the Sri Lankan government. Having refrained from any mention of who had killed Neelan, he basically suggested that the Sri Lankan government, while engaged in excesses in its efforts to suppress the Tigers, was essentially racist and becoming ripe for R2P intervention.
Gareth came to see me afterwards and I challenged his claims, in particular his assertions that there had been genocide and ethnic cleansing in Sri Lanka, conditions which warranted exercise of R2P. The only instance of the former he could mention was what had happened in July 1983, and he granted that that was no reason for evoking R2P now. With regard to the latter, he could not remember his reasons for the claim, and had to turn to his assistant, Alan Keenan, who had worked for ICES and developed an insidious interest in Sri Lanka which he now exercised on behalf of the International Crisis Group which Gareth headed.
Keenan sanctimoniously referred to the expulsion of Muslims by the LTTE, which had happened in 1990. Neither the date nor the perpetrators had been mentioned in Gareth's speech, which made clear the sleight of hand involved. I mentioned that there was other shoddy work in the speech, and he agreed to respond when I had written to him about this, but needless to say, I never received any answers.
Interestingly enough I met Gareth again the following year, in Geneva, and I reminded him that he had not responded. He first claimed to have done so, and then changed his stance and said that he had been told I was a difficult person to deal with. I was flattered, that a former Australian Foreign Minister should be nervous of me, but I persevered, and he told me to write to Alan again with the questions. Obviously this time too there was no response. Read the rest of this entry »
Presentation prepared by Prof Rajiva Wijesinha at the Oslo Debate on
Whether or not to engage with extremists
Held on June 18th at the Oslo Forum 2014
(Delivered after the presentation of M A Sumanthiran, MP)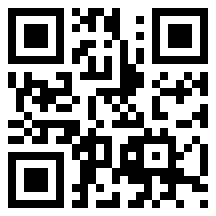 When I was first invited to participate in this debate, I was told it was about talking to terrorists. I thought then that I would like to speak in favour of doing this. This was in line with a position I took up a quarter of a century ago, at one of the early seminars when the Liberal Party proposed a programme of far-reaching constitutional reforms.
We were faced then by two terrorist movements, one in the North, the other in the South. I had been strongly critical of some appalling terrorist activity that had taken place recently, and was challenged by one of my former students about my condemnation of those he saw rather as freedom fighters – and I think he referred then to both groups. My response was that I did not think it correct to refer to people as terrorists, though this did not detract from the moral obligation to stand foursquare against terrorist activity.
This was perhaps a naïve view, and needs fine-tuning. But I do still think that those who turn to terrorist activity may have reasons for this that the authorities they challenge need to understand and also respond to. Engaging with them then is a necessity, though it must be done with care, and based on principles that make clear that violence is not acceptable, and certainly not acceptable against individuals who have no responsibility themselves for oppression and abuse that is intolerable. But we need to distinguish actions which are reprehensible from motives that may arise from unacceptable situations for which we too are responsible.
April 17th 2014
The Editor
The Island
Dear Sir
I write with reference to the article by Shamindra Ferdinando, to which he kindly drew my attention, which appeared in your columns on April 16th. While I am grateful to him for drawing attention to a period when government had dedicated agencies to deal with such matters, using analysis and argument rather than knee jerk reaction, I must draw attention to one very misleading element in the article. This is important because it will also help in clarifying how to deal with the type of situation that arose.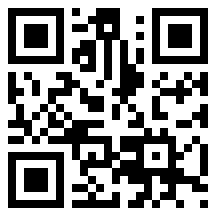 Mr Ferdinando has a sub-heading to introduce the section in which I figure which states 'SCOPP Chief lambastes UN'. The sections he quotes show that I did nothing of the sort, and the whole article was about Sri Lankan aberrations, to use this to attack the UN is misleading. Indeed I had nothing but cooperation from the then UNDP Resident Representative, Mr Neil Buhne (whose name Mr Ferdinando continuously mis-spells), in trying to sort out the mess.
When I first questioned the grants to the LTTE, both he, and the then Norwegian Ambassador, Tore Hattrem, whom I also found very positive in his approach, pointed out that these grants were approved, indeed initiated it seemed, by the then Sri Lankan government. The fact that the LTTE misused the grant may have been predictable to many of us, at least after it became clear, not very long after the CeaseFire Agreement was signed, that the LTTE had no intention of abiding by its terms. But when the then elected government of Sri Lanka behaved with incredible folly, to blame the UN as a whole is wrong. Indeed Mr Hattrem wrote to the LTTE to upbraid them for engaging in terrorist propaganda on the website that had been set up with Norwegian and UN funds, but the initial grant was given in good faith at the behest of the Sri Lankan government.
I should note that I found abuse too of the grant that had been given to SCOPP, as I pointed out in the article. The Secretary General of SCOPP at the time, when I questioned him, told me he had wondered what was going on, but he never bothered to find out, or to put a stop to it.
I should note too that the new head of UNICEF, Philippe Duamelle, at my request, ensured that the funds given to UNICEF were audited (though regrettably he told me that he was unable to share the report with me). When I expressed wonder at what had gone on before his arrival, he said frankly that he could not understand it. It was his predecessor who tried to tell me that UNICEF was prepared to condone violation of laws because the Tigers had told her they needed to change their legislation to stop recruiting children under 18. I complained about this to the UN and received an apology – and an assertion from Radhika Coomaraswamy who was in charge of the subject that the UN upheld national and international laws. But on other occasions when I asked others in more senior positions to get things in writing – as when the Head of UNOPS apologized to us for the behavior of Benjamin Dix – nothing was done.
It is precisely because of our failure to deal with aberrations direct, and work together with the many senior international officials who do their best to work in partnership with us, that the few individuals who had another agenda got away with bad behavior. Even when I ceased to have any executive responsibility, I suggested to the Ministry of External Affairs that they write formally to the UN to clarify matters, but of course nothing was done. Hence our failure to rebut the excesses of the Darusman Report with the support of the UN, instead of which we allowed what I might term the interventionists in the international community to engage in as one-sided criticism of senior UN officials (through the Petrie Report) as they had done of us.
Whilst we must be constantly vigilant about those who wish to attack us, the thrust of my article was that we needed also to put our own house in order. This is more true than ever now, with a Minister of External Affairs who seems determined to alienate all potential allies, whilst grossly misleading the President about what is really happening. I trust therefore that Mr Ferdinando will also devote some of his journalistic skills to exposing what is and was wrong about our own officials, instead of highlighting only the misdemeanours of a few young international staff and then implicitly criticizing the whole UN system for this and our own failure to be firm on good grounds.
Yours sincerely
Rajiva Wijesinha
In discussing the ways in which governmental institutions can be strengthened so as to provide a better service to the people, it is obviously essential to look carefully at what happens at the first level at which officials interact with the citizenry. This is in Grama Niladhari Divisions.
Unfortunately the duties, and the responsibilities, of Grama Niladharis are not clearly defined. Their role was expanded in the nineties by President Premadasa, and there are different views as to the efficacy of his theory of consolidating government input at this basic level. Recently I heard one of our more thoughtful Ministers, Mahinda Yapa Abeywardena, complaining that the close attention to agriculture paid by officials at village level had been done away with when such positions had been suppressed, and Grama Niladharis given responsibility in all spheres.
This echoed a view I had heard from Asoka Gunawardena, probably the most knowledgeable official in Sri Lanka now about the various layers of government we have and their history. My own view is that a single official in overall charge at GN Division level makes sense, but such an appointment should be accompanied by mechanisms to ensure consultation, and the possibility of referral to professionals in specific fields.
Text of lecture at a workshop at the Kotelawala Defence University – January 20th 2013
In the second section of this talk I spoke about the different layers of government, and the lack of clear responsibilities for each of them, along with mechanisms to ensure coordination and avoid overlap. I advocated strengthening the relationship between the different layers and also laying down guidelines for regular consultation. This will also require very clear job descriptions, including for Grama Niladharis, who currently have a range of responsibilities with neither the training nor the resources to enable them to satisfy these.
Until very recently the only official document Grama Niladharis received was a diary that included a list of responsibilities which seemed to date back to colonial times. These were –
Initial responses to illegal activities
Assistance in emergencies
Land formalities
Excise duties
Valuations of less than Rs 5,000
Timber concerns
Provision of IDs*
Census duties*
Provision of Certificates*
Pension responsibilities*
Registering of persons*
Election responsibilities*
As can be seen, these can be divided into formal duties (the last 6, marked with a single asterisk), and those requiring discretion. With regard to the latter, there are generally other government departments which formulate regulations to guide action. Given then that the GN role is largely advisory in these areas, it is unfortunate that procedures for consultation and for consistent responses have not been laid down clearly.
Recently the United Nations Development Programme issued a Handbook which gives further advice on how functions should be fulfilled. This was as part of its assistance to promote good governance , and the book has indeed been very helpful, but some officials at the Ministry of Public Administration were not aware of this, and initially at any rate distribution of the book was chaotic.
Useful though the exercise was, more would have been achieved had it been more coherently planned, with the opportunity taken to revise completely the job description of Grama Niladharis, whilst setting down the skills and training that are required to do the job well. It would also have been helpful to lay down guidelines about office and personnel requirements, and this might have helped to ensure a more sensible way of providing jobs for unemployed graduates than what has now happened, which is to send them to Divisional Secretariats and expect the poor Secretaries to find work for them. But as yet we have not developed in our public servants, or rather restored to them, a concept of a mutually supportive hierarchy, with individuals fulfilling responsibilities in accordance with structures that demand consultation and monitoring. This of course is what the army is good at, which is why I am delighted that the Officer Career Development Centre will extend its services to other public servants too.
What we need at all levels of government is the capacity and the willingness to build up teams that will complement each other in setting and achieving goals. At the Grama Niladhari level, these will be consultative rather than decision making mechanisms, and will therefore work with Civil Society. However relevant officials should also participate, through what I term horizontal as well as vertical involvement. Read the rest of this entry »