You are currently browsing the tag archive for the 'UN Secretary General' tag.
Enemies of the President's Promse: Mahinda Rajapaksa and the Seven Dwarfs – Sleepy (Part 1)
Enemies of the President's Promse: Mahinda Rajapaksa and the Seven Dwarfs – Sleepy (Part 2)
Mahinda Samarasinghe was asked to chair an Inter-Ministerial Committee to implement the Human Rights Action Plan, and as usual I had to do much of the work through convening a Task Force to expedite implementation.
I resigned however in 2013 when I found that, though there was much goodwill from many Ministries, and we got a few things done, no formal coordination of activities and initiatives was possible. I realized that it was impossible without proper authority to expedite decisions and action. I told Samarasinghe in my resignation letter that he should request that a Ministry be set up. While he was the obvious person to be Minister, I told him he should suggest the President take over the portfolio and be his Deputy. This upset him, even though I pointed out that he would still be in the Cabinet with his existing portfolio of Plantation Industries.
He ignored the letter, and simply declared that he would not let me resign, but did nothing further about the matter. So, after my resignation, hardly anything happened, with Mahinda Samarasinghe uncertain too about his own position, being often asked to go to Geneva at the last minute for Council sessions. By 2014 he was talking about resigning himself, but characteristically he held on to the position, though in effect doing nothing to promote the Human Rights Action Plan.
Human Rights were grossly neglected by the Foreign Ministry, with no invitations to any Special Rapporteurs, until they were forced to interact more positively from late in 2013. Contrariwise, we had tried to engage with them constantly, and had indeed had invaluable support from the Special Representative on the Rights of the Displaced, Walter Kalin, who came to Sri Lanka three times during the conclusion of the War. But there were no visits after that until the High Commissioner herself came in 2013, followed by Kalin's successor.
All this was of a piece with Peiris's failure to recognize, or unwillingness to convey, that the Human Rights situation was worrying for Sri Lanka. Unlike in the days when the dedicated Ministry under Mahinda Samarasinghe coordinated responses to critiques, writing and disseminating the most effective ones, there was now no concerted response to attacks on us. As a result, the impression gradually developed that we could not answer the many allegations against us.
***
 Most pernicious for Sri Lanka was the failure to deal consistently and coherently with the UN on what were termed accountability issues. Well before GL  became Foreign Minister, the President had agreed, in a joint communication with the UN Secretary General, to address such issues. Nothing was done about this, and there was no response too later in 2009 to an American query about possible violations of law. This was very politely worded, and included material that would have helped us rebut any serious charges, but the President simply appointed a committee chaired by an octogenarian lawyer, which never met. My constant reminders to members of the Committee, and to Mohan Pieris who was Attorney General, and seen as the front man on such legal issues, achieved nothing, though Pieris kept assuring me that he understood the seriousness of the problem.
With nothing done for nearly a year, the Secretary General appointed his own panel of experts, headed by 'Kiki' Darusman of Indonesia, and including an American who had previously suggested that Sri Lanka was a genocidal state. Though members of government demonstrated against this, there was no formal response from the Foreign Ministry, which GL by then headed. The impression created was that this was not a serious issue for the country, but simply an opportunity for politicians to score brownie points by establishing their patriotism. Read the rest of this entry »
The request to write an article on US Policy towards Sri Lanka in 2008/2009 came at a timely moment, for I had been reflecting in some anguish on the crisis that the Sri Lankan government is now facing. I believe that this crisis is of the government's own creation, but at the same time I believe that its root causes lie in US policy towards us during the period noted.
Nishan de Mel of Verite Research, one of the organizations now favoured by the Americans to promote change, accused me recently of being too indulgent to the Sri Lankan government. I can understand his criticism, though there is a difference between understanding some phenomenon and seeking to justify it. My point is that, without understanding what is going on, the reasons for what a perceptive Indian journalist has described as the 'collective feeling that the Sri Lankan State and Government are either unable or unwilling' to protect Muslims from the current spate of attacks, we will not be able to find solutions.
Nishan might have felt however that I was working on the principle that to understand everything is to forgive everything. But that only makes sense if corrective action has been taken, ie if the perpetrator of wrongs has made it clear that these will be stopped and atoned for. Sadly, after the recent incidents at Aluthgama, I fear the time and space for changing course are running out. But even if we can do nothing but watch the current government moving on a course of self-destruction, it is worth looking at the causes and hoping that history will not repeat itself at some future stage
My contention is that the appalling behavior of the government at present springs from insecurity. That insecurity has led it to believe that it can rely only on extremist votes and extremist politicians. Thus the unhappiness of the vast majority of the senior SLFP leadership, and their willingness to engage in political reform that promotes pluralism, are ignored in the belief that victory at elections can only be secured if what is perceived as a fundamentalist and fundamental Sinhala Buddhist base is appeased.
A couple of years back one of the more thoughtful of our career Foreign Ministry officials tried to put together a book on Sri Lanka's international relations. This was an excellent idea in a context in which we do not reflect or conceptualize when dealing with other countries.
However it turned out that hardly any Foreign Ministry officials were willing or able to write for such a volume. Still, with much input from academics, the manuscript was finalized. But then the Minister decided that it needed to be rechecked, and handed it over to his underlings at the Kadirgamar Institute of International Relations and Strategic Studies, where it has lain forgotten since.
Recently I retrieved from my archives the two pieces I was asked to write, and am republishing them here –
Sri Lanka needs to be aware of both facts and principles in dealing with Post Conflict Reconstruction. The facts are simple, and we must recognize that the world at large is aware of them. First, we need aid and assistance for reconstruction. Second, that assistance will be more readily forthcoming if we make significant progress towards reconciliation. Third, reconciliation will be judged in terms not only of what government says, but also the responses of the Tamil community.
These three facts are I think readily recognized by government, and there is no essential difficulty about working in accordance with them. There is however a fourth fact that we need to bear in mind, which is that some elements in the international community believe that the attitude of the diaspora is the most significant element in assessing Tamil responses. This is potentially an upsetting factor, and we have to make sure we deal with it convincingly. Similar to this is a fifth factor, that assessments made in Colombo are often used by salient elements in the international community to judge what is happening with regard to reconciliation and the responses to this of the Tamil community at large. Again, this is a factor that government must take into account.
In one sense this should not be too difficult. A similar situation obtained even with regard to the conflict. We needed assistance to deal with the threat of terror, and in obtaining this we had to make it quite clear that we looked to a military solution only for military matters, ie the secessionist military activities of the LTTE. The solution to the problems of the Tamil community had to be found through negotiation as well as sympathetic understanding. We were also able to show that the Tamil community in the affected areas was not indissolubly tied to the Tigers, inasmuch as once liberated they participated actively in elections in the East, and they took the opportunity in the North (as they had done in the East, in a military campaign that saw no civilian casualties except in a single incident which the LTTE precipitated) to escape from the LTTE as soon as we were able to provide such an opportunity. The simple fact that many of the younger cadres disobeyed orders about firing on civilians, and came over willingly, makes clear the positive response of the affected Tamils.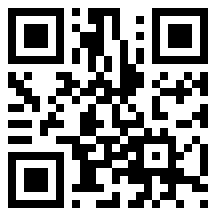 I have been reading with some bemusement the recent exchanges regarding the role and views of my old friend Dayan Jayatilleka, who has been under attack because of his support for the 13th Amendment and devolution. This is an old story, and he is well able to defend himself. But recently there has been a change, because he is attacked not only for what he believes – which he would be quite happy to deal with – but also on the grounds that he caused problems for the government because he defended us forcefully against attacks in the international arena way back in 2009.
The argument is that he put us in a difficult position through his defence, which involved commitment to the 13th Amendment. As I have said before, this is nonsense, because all he was doing was reiterating what our old friend Mahinda Samarasinghe would describe as the consolidated position of the government of Sri Lanka. This had been expressed clearly by the President in a joint communiqué with the Indian government as also in a joint statement issued together with the UN Secretary General. This last indeed contained material relating to accountability which I thought unnecessary, but which it seemed only Dayan and I, thought of as outsiders with no diplomatic training, recognized was potentially dangerous. Foreign Ministry officials saw no problem with that commitment on the part of government, though later Palitha Kohona told me he had advised against that clause, and it was only the President's haste to settle the matter that curtailed further discussion.
That having been said, the clause would have caused no problems had we interpreted it straight away on our terms. It was the culpable neglect of what we had pledged that has contributed to our problems, and that was nothing to do with Dayan, who was given the cold shoulder soon afterwards. He was to spend a year in limbo, until the President recalled him to service in Paris, where he did a fantastic job.