You are currently browsing the tag archive for the 'UN Resolution' tag.
In May 2009, Sri Lanka seemed on top of the world. Under President Mahinda Rajapaksa, the Sri Lankan government and forces had defeated the Liberation Tigers of Tamil Eelam, a terrorist movement that had dominated Tamil politics in Sri Lanka. It had survived conflict with not just successive Sri Lankan governments, but even the might of India.
Though the Tigers had been banned by several countries, there was some sympathy for them in many Western nations who could not make a clear distinction between them and the Tamils of Sri Lanka, who they felt had been badly treated by successive Sri Lankan governments. Fuelled by a powerful diaspora that sympathized with and even supported the Tigers, several Western nations had tried to stop the war being fought to a conclusion. When this attempt did not succeed, they initiated a special session against Sri Lanka at the Human Rights Council in Geneva, but the condemnation they anticipated of the Sri Lankan government did not occur.
Instead, Sri Lanka initiated a resolution of its own, which passed with an overwhelming majority. It received the support of most countries outside the Western bloc, including India and Pakistan and China and Russia and South Africa and Brazil and Egypt.
Less than three years later however, the situation had changed, and a resolution critical of Sri Lanka was carried at the Council in Geneva in March 2012, with India voting in its favour. The resolution had been initiated by the United States, and it won support from several African and Latin American countries, including Brazil, that had been supportive previously. The following year an even more critical resolution was passed, with a larger majority. This was followed in 2014 by a Resolution which mandated an investigation by the Office of the High Commissioner. India, it should be noted, voted against this Resolution, but it still passed with a large majority.
Meanwhile international criticism of Sri Lanka has increased, and it had a very tough ride in the days leading up to the Commonwealth Heads of Government meeting held in Colombo in November 2013. Though the British Prime Minister withstood pressures to boycott the event, the Indian Prime Minister did not attend. Though the Indians did not engage in overt criticism, the Canadian Prime Minister was extremely harsh in explaining why he would not attend. And the British Prime Minister made it clear that he would raise a number of issues suggesting that Sri Lanka needed to address several grave charges.
How had this happened? How had a country that dealt successfully with terrorism, and did so with less collateral damage than in other similar situations, found itself so conclusively in the dock within a few years? How had it lost the support of India, which had been strongly supportive of the effort to rid the country of terrorism? Read the rest of this entry »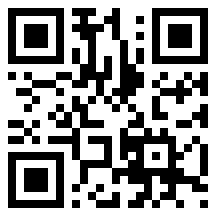 The impending visit of UN High Commissioner for Human Rights, Navanethem Pillay, can be seen as a great opportunity for the government to improve policies and practices as to Human Rights in this country. I can only hope that this opportunity will be taken, and that she will not instead be seen as a threat.
Unfortunately, some indiscretions early in her career have coloured our perceptions of her. Most notably, back in 2009, when the Council was discussing Sri Lanka at a Special Session initiated by the British – and sadly, it now seems from Wikileaks, supported by the Americans, even though at the time we thought the Americans still had the balanced approach to us they had evinced during our eradication of terror – Navi Pillay made a statement designed to put us in the dock.
She may well have believed what she said at the time, but even worse was her continuing condemnation after the Special Session had passed a resolution essentially endorsing the Sri Lankan position. At the next ordinary session she made a statement that seemed to challenge the Resolution passed by the Council. She was roundly rebuked for this by the Indian representative at Geneva, and I am happy to say that after that she did not do anything that could be considered improper.