You are currently browsing the tag archive for the 'UN High Commissioner' tag.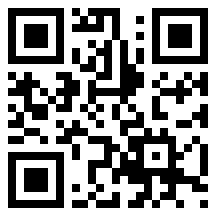 I plan to conclude this series on March 25th, since by then I would have written over a hundred columns on the subject. Besides, I see March 25th as a special day, because it is the birthday of Bishop Lakshman Wickremesinghe, one of the founders of the Civil Rights Movement in the seventies.
I will write about him for that date, but meanwhile I would like to spend the next couple of weeks reflecting on the achievements of those who have made some sort of a difference to the promotion of Rights in Sri Lanka. Unfortunately I don't think people like me who engage in advocacy, such as through this column, have achieved very much. When they do so, it is by engaging the attention of those who have responsibilities for executive action and who take their responsibilities seriously.
That responsibility does not necessarily have to lie with government. There are several agencies that have formal responsibilities that can also take initiatives. Chief amongst them in Sri Lanka is the Human Rights Commission, which has certainly shown itself willing, but which at present does not have enough capacity to push through the reforms it understands are needed. Unfortunately it is not moving swiftly enough on proposing the reforms to its own powers and structures, as envisaged by the National Human Rights Action Plan, which the Cabinet has approved.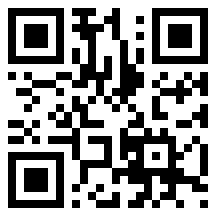 The impending visit of UN High Commissioner for Human Rights, Navanethem Pillay, can be seen as a great opportunity for the government to improve policies and practices as to Human Rights in this country. I can only hope that this opportunity will be taken, and that she will not instead be seen as a threat.
Unfortunately, some indiscretions early in her career have coloured our perceptions of her. Most notably, back in 2009, when the Council was discussing Sri Lanka at a Special Session initiated by the British – and sadly, it now seems from Wikileaks, supported by the Americans, even though at the time we thought the Americans still had the balanced approach to us they had evinced during our eradication of terror – Navi Pillay made a statement designed to put us in the dock.
She may well have believed what she said at the time, but even worse was her continuing condemnation after the Special Session had passed a resolution essentially endorsing the Sri Lankan position. At the next ordinary session she made a statement that seemed to challenge the Resolution passed by the Council. She was roundly rebuked for this by the Indian representative at Geneva, and I am happy to say that after that she did not do anything that could be considered improper.
The latest pronouncement of the UN High Commissioner does not bode well for Sri Lanka. The immediate reason for this is the impeachment of the Chief Justice, but if reports in the papers a couple of weeks back are inaccurate, she has been simmering for some time.
It was reported that she had sent a letter suggesting visits by what are termed Special Procedures, but the response she had received had ignored this and simply suggested that she visit us soon. We knew at the last meeting of the Inter-Ministerial Committee to implement the National Human Rights Action Plan that there had been a letter, but what was being done was not made clear.
This seemed a bit hard on Minister Mahinda Samarasinghe who has been the ministerial envoy to the Human Rights Council for well over half a decade now. It would obviously make sense to keep him in the loop, and indeed consult him about our official position but, as I have noted before, coordination is not something common in Sri Lanka.
This is particularly hard on him now, because he has lost his principal ally in recent years in dealing with problems in Geneva. Mohan Pieris began to join us in Geneva in Dayan Jayatilleka's time even before he became Attorney General, and continued to attend every session since then, including when Mahinda Samarasinghe was not deployed. He was obviously a crucial player when he was Attorney General, and perhaps even more so afterwards, when he chaired the Inter-Ministerial Committee to implement the Interim Recommendations of the LLRC, and now that he has been in virtual charge together with the President's Secretary of the LLRC Action Plan. However as Chief Justice he will probably not be able to be on the delegation, which will be tough on Minister Samarasinghe.