You are currently browsing the tag archive for the 'UK' tag.
I had intended, in what was to be the last article in this series, to look at the question of external security, and how to work towards bipartisan consensus in the conduct of international relations, so that the nation as a whole is strengthened. At present, on the contrary, we seem, while pursuing partisan political agendas, to allow ourselves to become the playthings of other countries.
Instead of that however, in what will be the last article in this series, I will look at what seems an even more vital issue in the context of the events of last week, namely the question of internal party democracy. That question has been raised by others too previously, but the dismissal by the President of two party secretaries off his own bat has highlighted the problem of intra-party decision making.
Those who defend the actions of the President claim that he was under great pressure, both political and emotional, but even they feel that the actions took away from the great reputation for decency that he had established. And in the long run, given the way the results worked out, it has taken away from what would have been his stature in presiding over a national government. It is still not too late to develop a national consensus, but everyone will have to work all the harder for this purpose if we are to avoid confrontational oppositioning.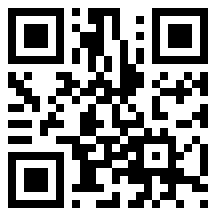 I have been reading with some bemusement the recent exchanges regarding the role and views of my old friend Dayan Jayatilleka, who has been under attack because of his support for the 13th Amendment and devolution. This is an old story, and he is well able to defend himself. But recently there has been a change, because he is attacked not only for what he believes – which he would be quite happy to deal with – but also on the grounds that he caused problems for the government because he defended us forcefully against attacks in the international arena way back in 2009.
The argument is that he put us in a difficult position through his defence, which involved commitment to the 13th Amendment. As I have said before, this is nonsense, because all he was doing was reiterating what our old friend Mahinda Samarasinghe would describe as the consolidated position of the government of Sri Lanka. This had been expressed clearly by the President in a joint communiqué with the Indian government as also in a joint statement issued together with the UN Secretary General. This last indeed contained material relating to accountability which I thought unnecessary, but which it seemed only Dayan and I, thought of as outsiders with no diplomatic training, recognized was potentially dangerous. Foreign Ministry officials saw no problem with that commitment on the part of government, though later Palitha Kohona told me he had advised against that clause, and it was only the President's haste to settle the matter that curtailed further discussion.
That having been said, the clause would have caused no problems had we interpreted it straight away on our terms. It was the culpable neglect of what we had pledged that has contributed to our problems, and that was nothing to do with Dayan, who was given the cold shoulder soon afterwards. He was to spend a year in limbo, until the President recalled him to service in Paris, where he did a fantastic job.
The following is the text of an interview given to Lakbima News with regard to the impact on Sri Lanka of recent changes in Libya.
Libyan Leader Mohommad Gadaffi's regime was ousted a few days ago and although it was the 'rebels' who did that, we cannot deny that it was western powers who made it happen. Doesn't this mean that it is still western powers that still have the ability to make regime changes despite all the talk of emergence of Russia and China?
I don't think it has ever been doubted that it is the West that thinks of regime change and suchlike and has the power to do it. The old Soviet Union also thought in such terms but, after the Cold War ended, it has not been able to replicate this. China is still very much an emerging power in this regard, and has been content to exercise influence in different ways.
Although Gadaffi isn't even captured and his loyalists taking rearguard action in Tripoli both Russia and China have accepted rebels as the new rulers of Libya and are trying to make new business deals regarding Libyan resources. What does this tell about Russian and Chinese allies and depending on them against the West?
You must remember that neither Russia nor China vetoed the original UN Security Council resolution, which suggests they were even then in two minds about Libya. While I suspect they did not anticipate the intensity with which the West conducted its military campaign, the support the rebels seemed to have amongst other Arab nations may have influenced that decision.
I have often been critical of the Sri Lankan police, so much so that, when I was Secretary to the Ministry of Human Rights and chaired a committee to make suggestions as to police reform, senior police officers would accuse me of being biased about the army. Certainly I made no bones about the fact that I felt the human rights record of the forces was generally admirable, whereas I could not say the same about the police.
The senior officers who served on the committee however explained to me that one of the reasons for this was the enormous demands made in recent years on the police, without adequate resources being made available. They too felt that the service they had been proud to join had declined over the years, not through its own fault but because of pressures that had mounted, for political as well as social reasons. They talked of the professional training they had received, the various courses they had followed that had honed their skills, and the systems that had been in place to ensure merit based career development. As a simple example of what they had suffered, they noted that the training period for Sub-Inspectors, the rank at which officers joined, had been ruthlessly cut, and was down to just a few months. Contrariwise, even in the midst of the war, the training period for officer cadets had been increased from two to two and a half years.
Listening to the speeches of the British Prime Minister and the Leader of the Opposition in the House of Commons, following on the recent riots in Britain, I was struck by a few principles that should be enunciated again and again. However we should also note the way in which any country, any politician, will pick the principles that are most convenient to them at any moment. This is eminently understandable when a country faces a crisis, so we should not for a moment marvel at David Cameron's stress on maintaining law and order when violence breaks out that threatens the innocent. Even though the BBC showed scenes, while telecasting the Prime Minister's speech, of what seemed frightening police brutality in dealing with suspects, we must suppress our distaste – provided of course that no permanent damage is done, a proviso that will need to be considered carefully – in recognizing the need to protect the innocent and make it clear that violence will not be tolerated.
While a crisis continues, and it concerns one's own country, it is the principles relating to the restoration of law and order that will be paramount. However, when other countries are concerned, it will be other principles that are stressed. This may seem hypocrisy to those who are adversely affected, but we have to recognize that this is simply a facet of human nature, and few people bother to discipline their natures when they see no benefits to be gained from doing so. On the contrary, when there seem to be gains to be made from sanctimonious pronouncements, they will be made insistently, with a ruthless eye to what might be termed the balance sheet.
To digress for a moment, the British capacity to pontificate while guarding their own interests came home to me vividly a few years back when I was helping to edit Derrick Nugawela's excellent autobiography, 'Tea and Sympathy'. In describing his work as a leading tea planter, he noted how he had tried to improve things for his Tamil estate workers, only to be told by his Managing Director from London that funds could not be available for this.