You are currently browsing the tag archive for the 'Uditha Lokubandara' tag.
Namal then is here to stay, and with the passing of the 18th Amendment to the Constitution that removed term limits, his father would obviously be able to stay on as President, or to be precise as the Presidential candidate of his party, until Namal were ready to take his place. This was of course understood by other members of Parliament, and many saw friendship with Namal as their route to political advancement. Sensibly, Mahinda Rajapaksa did not give Namal a ministerial position, though this too had adverse consequences, since it meant he did not give any new entrant to parliament executive office (the only exception initially
being the former LTTE military wing leader, Karuna, whose support had been invaluable in dealing with his intransigent former comrades, after he left the LTTE when it was clear they were not interested in a negotiated solution).
So the President had to leave out people of proven ability since, had he appointed them, the pressure from sycophants to promote Namal, which had in any case arisen, would have been irresistible – and Namal too would have had stronger claims to a position. Indeed, when the President first gave Deputy Minister positions to new entrants, he gave a couple to those who had done best in their Districts, which would facilitate Namal's appointment at the next reshuffle – or rather, at the next accession of Ministers, since in Sri Lanka no one is left out when changes are made.
But there were other ways to provide Namal with the opportunities for patronage for which ordinary politicians needed executive office. He headed a youth movement called Tharunayata Hetak, a Future for the Young, which engaged in a range of activities that brought him prestige and publicity. He was invited to preside over ceremonial occasions, and given credit for what was done. And when the government settled people from the south in some areas in the North, he even had a new village named after him, Namalgama.
The forces indeed gave him much prominence. He had to be present when former LTTE cadres were released after rehabilitation. I came across one particularly sad example of the unnecessary problems caused by this rage for recognition – or perhaps the rage to bestow recognition, since Namal probably would not have minded if he had not been invited to all such occasions – with regard to the restoration to their owners of some boutiques in Kilinochchi which the army had occupied. I was asked about these at a Reconciliation meeting, and I suggested the community organization that raised the question meet the Civil Affairs Office of the military, and find out what was planned. I always noted that the military had a right to take over lands if essential, but they had to ensure that this was indeed essential, and that owners were properly compensated.
The officer who came to the meeting promised to look into the matter, but as we went out he said they had already decided to give back the boutiques. When I asked why this had not been done, he said that they were waiting for Namal to be present to restore the deeds at a formal ceremony. This struck me as ridiculous, since it caused unnecessary suffering to the owners, and in any case it was the army that needed to win hearts and minds, not politicians from the south. But the system of sycophancy rather than practicality was too well entrenched for my argument to have any effect, even though the officer concerned understood the point. Read the rest of this entry »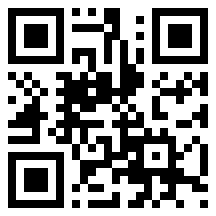 Apart from its failure to pursue Reconciliation with determination and coherence, perhaps the saddest failure of the current government has been with regard to Education. When the Cabinet was being formed in 2010, one of the President's friends who was pressing hard for me to be appointed Minister of Education was told that they had found a brilliant candidate, namely Bandula Gunawardena. I presume his long experience in giving tuition was thought an appropriate qualification.
It was not taken into consideration that his very livelihood had depended on the failure of the education system to provide good teaching. It was not conceivable then, given that he was not likely to disrupt the livelihoods of those who had toiled alongside him in the industry, that he would prioritize the production and employment of more and better teachers. So indeed it proved. The whole approach of the Ministry in the last four years, in line perhaps with the populist rather than productive interpretation of the Mahinda Chintanaya that has dominated government during this period, was to put up larger and more elaborate buildings in select locations.
The purpose of this became clear when I brought up, at the last meeting of the Education Consultative Committee, the waste of resources in the fact that a well equipped computer laboratory had been put up in a school I knew well in a rural area, but it had remained closed for several months. I had been told that this was because the authorities were waiting for a dignitary to open the place.
Bandula confirmed this, and claimed that it was important for the people to know who had provided such a facility. That this was in fact the people, since the building had been put up and equipped through loans which the people would have to repay, was not something that would have occurred to someone who had made his living by giving tuition in Economics. Nor would he have realized that the adulation expressed in speeches at a formal opening would not have a lasting impact compared with the resentment of students, and their parents, who are bright enough to know when something intended to benefit them is being squandered for political gain.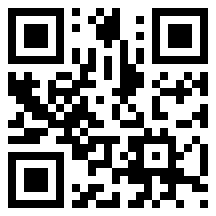 In getting ready material for the consultations I have been having with the young people concerned about constitutional reform, I finally counted up the number of Ministers we have. In fact the figure comes to less than 100, far fewer than the number of Ministers President Jayewardene had in his heyday, with far fewer Members of Parliament, on his side and taken as a whole.
His record included District Ministers too, so that 2/3 of Members of Parliament were Ministers in the eighties, and ¾ of the Government Parliamentary Group. Contrary to the hype of those critics of the current government who have forgotten completely the excesses of the past, things are better now.
But this still does not make them good. It is quite preposterous that Sri Lanka should have 65 Cabinet Ministers (along with 2 Project Ministers) plus 27 Deputy Ministers. In addition there are 4 Monitoring Ministers, as far as I know. This is fewer than I thought, but I realize now that the claim that Members of Parliament were asked to apply for these positions was not correct. I was under the impression, when I was told that I had failed to ask when applications were called, that National List MPs had not been included in the notice, but I find that others were left out too.