You are currently browsing the tag archive for the 'tuition' tag.
I come back to Education because, with every day that passes, it is more and more obvious that we must engage in quick reform of the system. We need to change structures to allow for quick decisions. We need to change syllabuses to ensure that our youngsters get basic knowledge and also the ability to access necessary information. We need to encourage thinking skills and initiative, and also group learning that will promote cooperation rather than competition that puts us each in his own little compartment.
What we must get rid of is the continuing dependence on officials who have little understanding of the ground situation in the various schools which have insufficient teachers, inadequate provision for counseling and few extra-curricular activities. That requires strengthening school based management, but we have to make sure that, when principals are given greater responsibility, they are made strictly accountable, and that they must show results that can be accesses and questioned by all stake holders.
This means more effective consultative committees in schools, but these cannot be confined to parents, because they can be easily intimidated. That is why we tried, when I worked with Divisional Secretariats, to strengthen the Women and Children's Units, to encourage officials involved in child care at all levels to actively monitor schools. In particular the Health Department and the Probation Department should be empowered to check on the physical welfare of students in schools, and also attendance.
Unfortunately our administrative structures militate against such cooperative efforts. Institutions are compartmentalized, with no provision for the comprehensive assessments of their development that children require. The unquestioned domination of officials in a colonial administration has combined with the statism of the period just after independence to give the Ministry of Education exclusive control of the education process. But that Ministry should be confined to setting standards, whereas both implementation and monitoring should be left to local agencies that know the ground situation. Read the rest of this entry »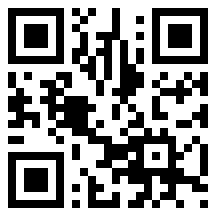 At two recent meetings of Reconciliation Committees in the Eastern Province, the question of tuition came up. In one place I was asked to suggest to the President that tuition on Sundays be banned, because it took away from religious education. In the other I was told that students – from Kantale – had to travel to Kurunegala or Anuradhapura to have any hope of passing their Advanced Levels, because the quality of Advanced Level teaching was so bad.
Soon after that I was told, in Colombo, that even in S. Thomas' sports meets had to be held in school hours, otherwise students would not be present since they thought tuition classes more important. The idea that, even in a fee levying school, extra classes for which payment must be made are mandatory bemuses me. But, such being the situation, I suppose it is not surprising then that parents who do not have to pay for education accept that they must fork out for tuition, as happens in the majority even of prestigious government schools for which parents sometimes pay through the nose for entrance.
I was pleased therefore that the lady from Kantale who spoke up plaintively objected to this sort of expenditure. But it was not only the expense of the classes and the transport that she mentioned. It was also the bad habits, as she put it, that children might pick up, on long journeys, and during long hours spent in large groups. She added that her son was not a problem, but with girls the situation might be different. I should add that the increase in teenage pregnancies, mentioned in most of the 80 Divisional and District Secretariat meetings held over the last year, is also related to the tuition culture.
Read the rest of this entry »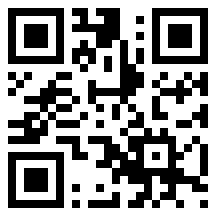 The Secretary to Parliamentary Consultative Committees sent me earlier this month the latest Report of the Special Consultative Committee on Education, asking for observations. This had happened previously, with the previous version of the Report, but they forgot to write to me. I did respond hastily, when I got that Report, only to find that I was the only Parliamentarian to have done so. However, since other Parliamentarians told me they had not got the Report at all, I am not sure that I can fault my colleagues.
Be that as it may, I thought I should this time write comprehensively, welcoming the many positive suggestions in the Report, and noting other areas where further reforms are desirable. I will begin here with the first schedule to my reply, which looks at areas in which the Report suggests excellent measures which should be implemented as soon as possible. They represent a consensus of all Parliamentarians, so there is no reason for diffidence or lethargy
I hope therefore that all those interested in education and the need to provide better services to our children will take up these proposals and urge swift action. I should note, since I am sure many will be concerned with other areas that are equally important, that the Report covers much ground, and they will find that other areas are also addressed. The classic vice of belittling some benefits that seem less important should be avoided, though there is every reason also to request action with regard to benefits that seem more important.
Read the rest of this entry »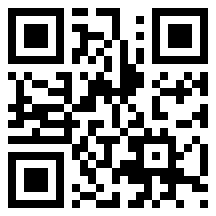 As indicated in the suggestions I advanced in these columns for Parliamentacy Reform, I had had no great regard for Parliamentary Consultative Committees as they function now, because they rarely contribute to policy making, which should be one of their prime concerns. An exception initially seemed to be the Education Committee, which way back in 2010 began to consider the suggestions for educational reform that had been drawn up by a committee appointed for this purpose by the previous Minister.
Unfortunately, though initially the Committee attracted enthusiastic participation from several Members of Parliament, this tailed off as more and more stakeholders were brought to the Committee, essentially to say the same thing – that the situation was dire, and what had existed in their times was much better. The points made were usually admirable, but the Consultative Committee was not the place for them. They should have been asked to send in brief notes, and if necessary expand on them to the original committee, while a synthesis could have been presented to the Parliamentary Committee.
The Committee seemed by the end of the year to have meandered into nothingness, when it was given a new lease of life by the appointment of Mr Grero to monitor the work of the Ministry. He managed to synthesize very effectively, and a series of further meetings took place earlier this year, though unfortunately I could attend few of them because of other commitments.
Read the rest of this entry »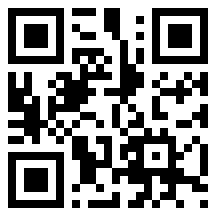 A friend from England who was visiting recently was surprised when someone of the same age, with a son doing O/Levels, just as her daughter is, was not deeply concerned about what the youngster would do next. I thought her concern excessive, until it struck me that Sri Lankans living in Colombo are as concerned as she is about the educational prospects of their children. It is the rural folk who think less about the matter.
Obviously this is not because they are less concerned about what their children will do. Rather, it is because there is no point in thinking. In the vast majority of rural areas, there are simply no alternatives for the children. They have to go through the school system for what it is worth, many of them without opportunity to do well in Maths or Science, so that they would have options as to careers.
So they strive desperately to do well in their O/Levels, with the sole aim of going through to the next step on the ladder, which is A/Levels. Here life is even more competitive, and they strive even harder, with hours spent travelling to and from tuition classes where such are available (and sometimes whole days over the weekend spent in those classes) to qualify for university.
Read the rest of this entry »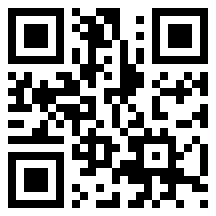 The topic of education comes up at almost all Reconciliation Committee meetings at Divisional Secretariat level. I wondered whether this was because I am still thought of as an Educationist, but I suspect those who come to these meetings have no idea about my range of experience at all levels, and talk about education simply because they see a good education as vital for their children.
They are absolutely right, and the dedication of the many educationists who established excellent schools in many parts of Sri Lanka in the 19th century, the recognition by Buddhist and Hindu and Muslim social activists that they had to start their own schools, and then the comprehensive scheme developed by C W W Kannangara, did much to ensure social mobility for all segments of society.
Sadly, when the commitment of both state and the private non-profit sector to supply a good education turned into the establishment of a state monopoly, a rot set in. The state simply could not supply enough, and maintain high quality, so we now have the ludicrous situation of additional supply being provided by international schools and by tutories. Unfortunately our doctrinaire statists object to the former, and allow the latter full rein, even though they disrupt the school system even more destructively, given that many school teachers give tuition and expect their students to come to their classes to get what is not given in school.
The term rent-seeking is generally applied to politicians and government officials who seek benefits from the implementation of rules and regulations they administer. But the term is also used of those who benefit from the rent that, as it were, they pay to those in authority. Influencing government officials, and even government itself, to grant favours is an easy way of profiting in cultures where transparency is lacking and decision makers have discretion (which is generally a good thing) but without accountability (which is essential, with regard to discretionary decisions as well as finances).
This is one reason why governments should reduce the number of rules and regulations, and the number of times the public have to seek government approval for any initiative. This does not mean government should abdicate its responsibility of formulating and enforcing regulations, in the interests of equal opportunities and fair play. But too often regulations lead to individuals capable of winning favour easily obtaining approvals and support from officials, while members of the general public are driven from pillar to post to get answers, let alone permission. That is why, as the great Liberal statesman of the German Free Democratic Party put it, a country needs strong government, but it should be small.
The first Consultative Committee to meet in Parliament this year was the Education Committee, and it went on for over two hours. This was heartening, because it suggested a high level of interest amongst Members of Parliament. However it was also sad that much time was spent discussing specific problems, such as the transfer of Principals and Officials, and individual admissions to schools, since these take away from what should be the main purpose of Consultative Committees, namely policies and general principles, leading where necessary to legislation.
There is of course need for Members of Parliament to raise such issues, and the Minister made some valuable suggestions in this regard. He proposed to have consultations with regard to particular areas, and I hope he will do this in small groups, since it makes no sense for officials and parliamentarians from all over to waste time listening to parochial problems.
Interestingly, Parliament has I think taken a step in the right direction in decreeing that not more than 25 officials come to meetings of Consultative Committees. Though it was pointed out that this was inadequate, given the range of officials needed to discuss Education, it would make far more sense for meetings intended to discuss details of educational administration in particular districts to take place at the Ministry, with only officials and parliamentarians from the district or the province. Four or five meetings in each of the two weeks per month during which Parliament meets would cover the whole country, with opportunity to go into detail without time being wasted by the generality.
At a regional consultation last month on educational assistance, I was immensely struck by the assertion of one participant that programmes should aim at 'making the classroom more joyful'. Sadly, that is not seen by many educational administrators or trainers as important. The result is that teachers do not focus on this sufficiently, even though doing this would also help to make teaching an enjoyable vocation for practitioners, and not just a job.
I was the more conscious of this for recently I read a critique of a description I had written some time back of members of the Hela school who had made learning at S. Thomas' such a joy. Arisen Ahubudu for Sinhala, and his great friends Mr Coperahewa and Jinadasa for Art and Science respectively, had hugely enjoyed their work, and we had hugely enjoyed both their teaching and the performances in which they engaged. In the process we had also learned a lot. Perhaps I had not made this clear, but I had the impression that the critique was based on the assumption, not uncommon in Sri Lanka, that I had been rude in describing the additional input of these memorable masters.